During the NFL season, our team of 300-plus staff spend around 20,000 man-hours grading and analyzing every play of the NFL season, from the kickoff in the Hall of Fame game to the final play of the Super Bowl.
Now that the 2018 season is officially in the books, we can now take a look back at the season through the eyes of each NFL team and using the grades and statistics that we have compiled, we and detail what went right, what went wrong, and explain what that team has to look forward to.
Below is the 2018 season recap for the Indianapolis Colts.
Overview
The Indianapolis Colts returned to the playoffs with a wild-card berth and a win against their division rival Houston Texans before losing to the Kansas City Chiefs in the divisional round.
What went right?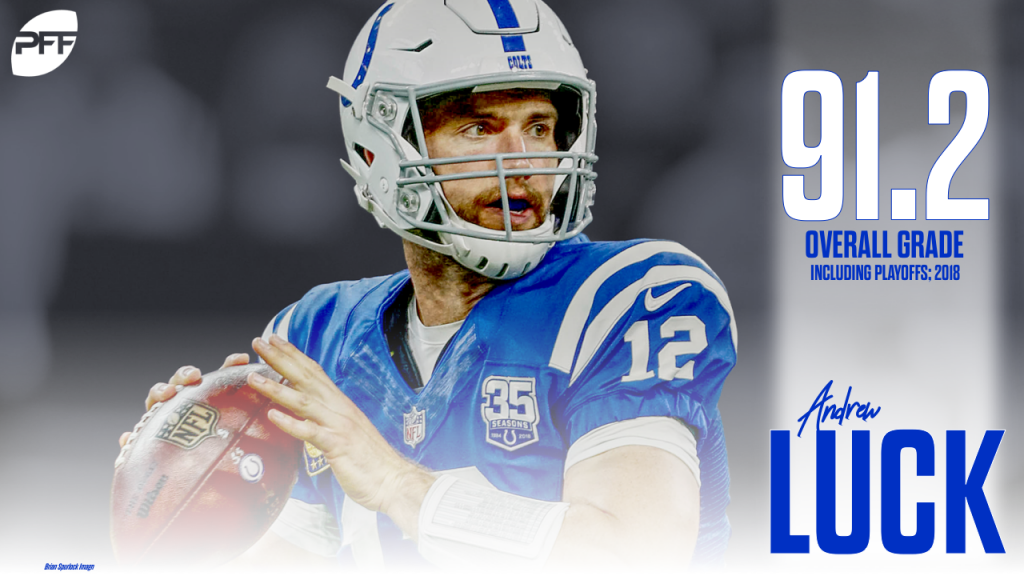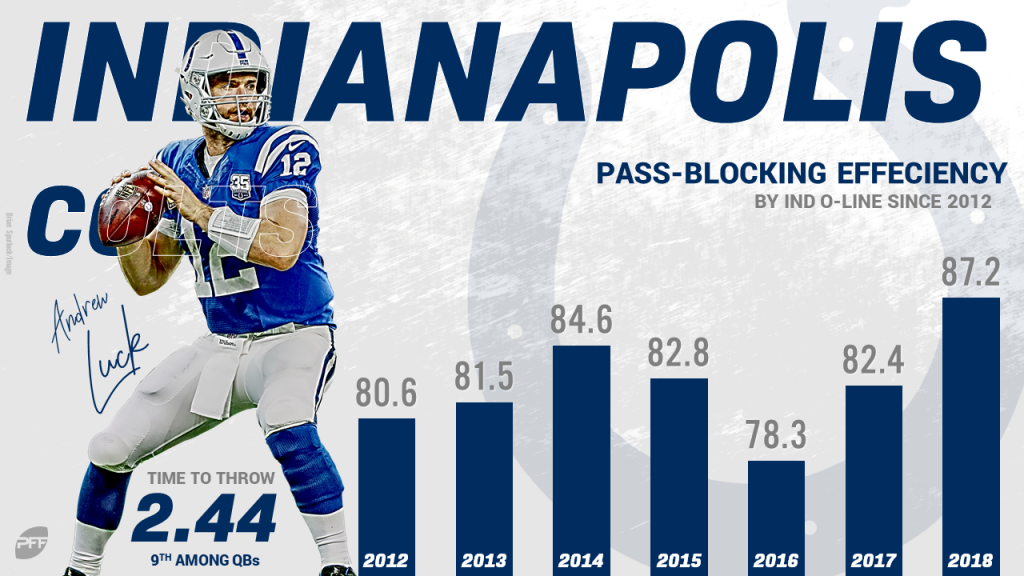 What went wrong?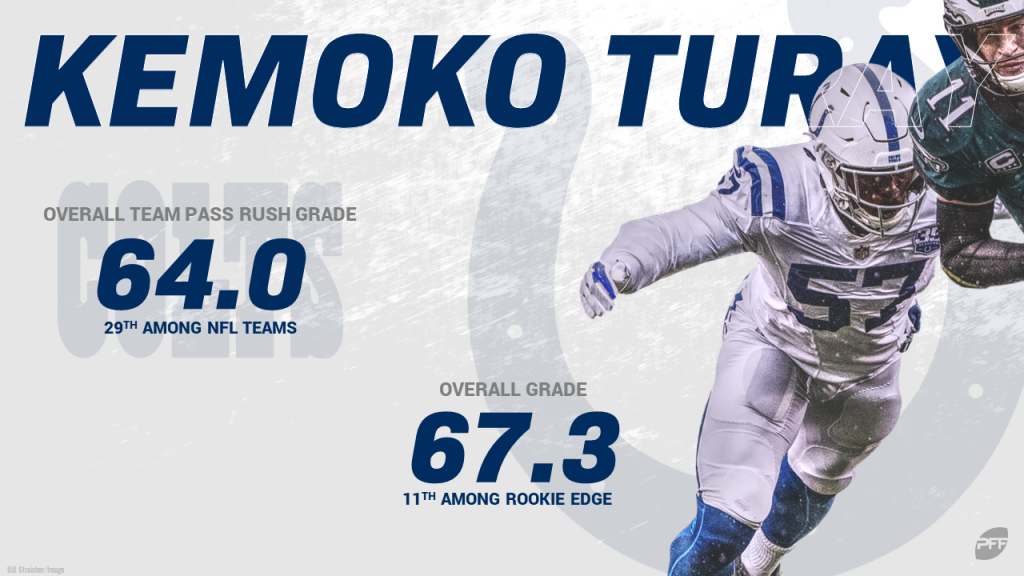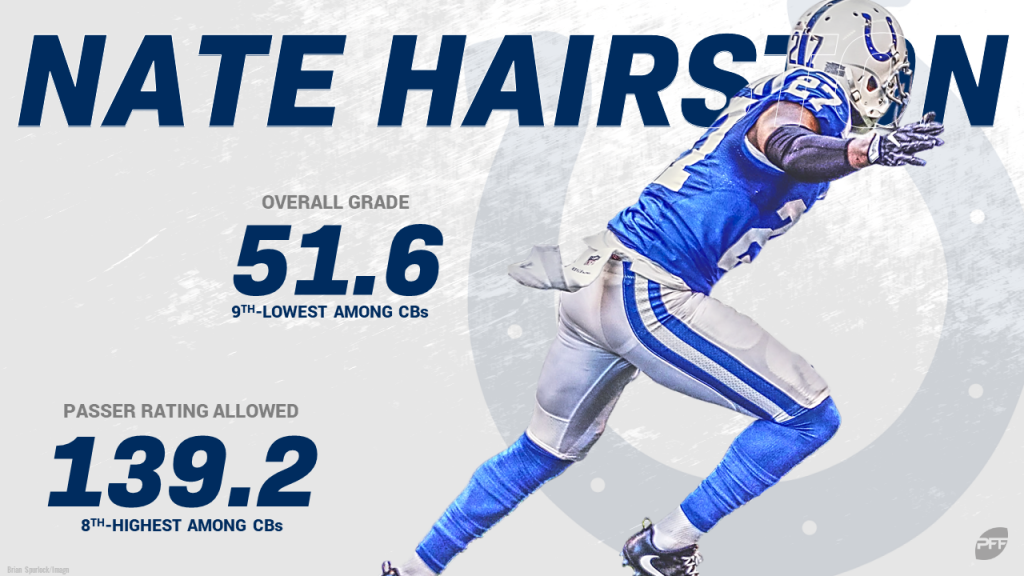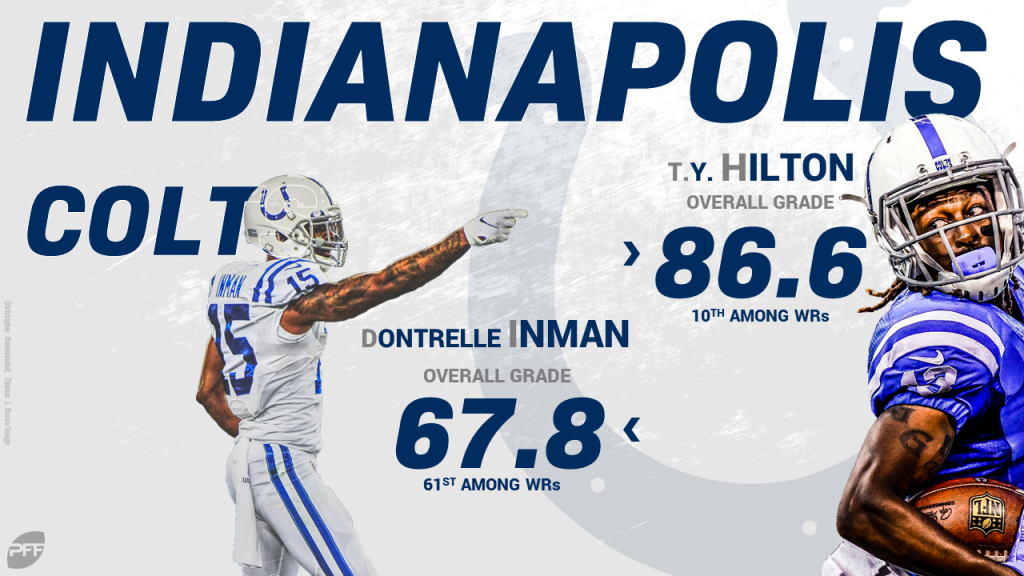 Highest-graded offensive player
QB Andrew Luck – 91.0
Luck was the highest-graded player on the offensive side of the ball, and he finished with the eighth-best grade in the league from a clean pocket, No. 9 when under pressure, and No. 3 on third down.
Highest-graded Defensive player
LB Darius Leonard – 82.0
Leonard posted the top defensive grade, and he doubles as the team's breakout player, ranking third among NFL linebackers with 56 stops to go with seven sacks, two interceptions, and six pass breakups as he lit up the stat sheet as a rookie.
Key rookie
The other key rookie was first-round guard Quenton Nelson, who finished with the No. 6 overall grade among guards. After a slow start, he allowed just 10 pressures over the last 11 games of the season.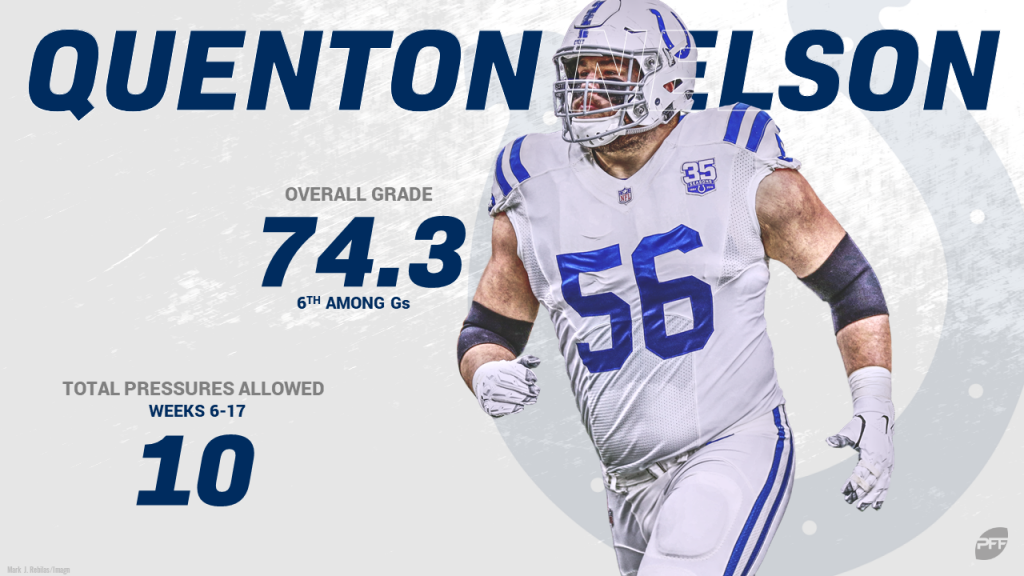 In conclusion
The Colts earned a wild-card spot due to Andrew Luck's return and a strong early return on their 2018 draft class. The first year under Head Coach Frank Reich was a success, and it should bring hope back to Colts fans moving forward.