The Chicago Bears spent this offseason building strongly around second-year quarterback Mitchell Trubisky and while that continued in the draft, their selection of linebacker Roquan Smith out of Georgia, bolsters their defense by means of a rangy, sideline-to-sideline linebacker, reminding Bears fans of the days of old. Smith is already drawing praise as a possible early season leader in the clubhouse for Defensive Rookie of the Year, coming just weeks after Senior Analyst called Smith the perfect linebacker for today's NFL.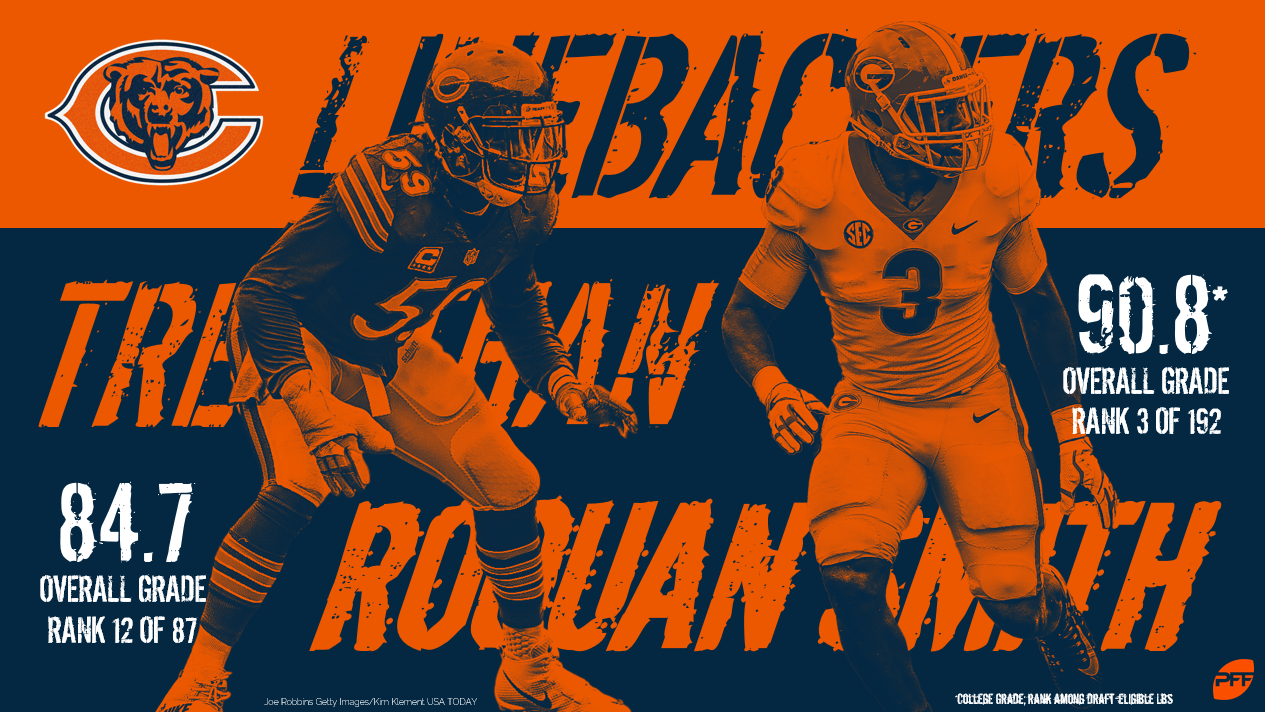 Smith finished last season among the top of the class in overall grade, coverage grade, run-defense grade as well as finishing second with 74 total defensive stops and was the only linebacker in the country to total over 85 tackles without missing more than six attempts. Add in the fact that Chicago added Western Kentucky's Joel Iyiegbuniwe, and the linebacker room has received two upgrades.
Aside from the linebackers, Kylie Fitts and Bilal Nichols join the defensive line room but back to the aforementioned building around Trubisky, the Bears selected two new pass-catchers and a versatile offensive lineman to help protect their young quarterback. Anthony Miller from Memphis led the nation in passer rating generated on slot targets, a position proven to be a highly valuable commodity in the NFL. Javon Wims had a solid year at Georgia as well  and forced 11 missed tackles after receptions.
James Daniels joins the Bears fresh off a tremendous year at Iowa at center. While he may project elsewhere, there are holes along the Bears offensive line, especially at guard where Josh Sitton's void will be strongly felt and the Daniels replacement plan could go a long way in helping repair. He was the highest graded center in terms of run-blocking in the entire class.
Subscribe to our PFF YouTube channel for more content including other draft recaps for all 32 teams and much, much more.