Tuesday's NFL trade deadline was a bit of a dud, but the league made up for it with a flurry of news on Wednesday.
---
Click here for more PFF tools:
Rankings & Projections | WR/CB Matchup Chart | NFL & NCAA Betting Dashboards | NFL Player Props tool | NFL & NCAA Power Rankings
---
Let's dive into the biggest topics with this week's mailbag.
@djvitone13: Will Jordan Love succeed against the Kansas City Chiefs while showing the Green Bay Packers' front office some promise? Or will Aaron Rodgers look like he was right all along if Love fails against a struggling Chiefs defense?
I'm personally fascinated to watch Love on Sunday against the Chiefs. There's obviously some disappointment that we aren't getting the marquee matchup between Rodgers and Patrick Mahomes, but these sort of change-ups have to be expected this season.
In some ways, this is the perfect matchup for Love to make his starting debut. Expectations shouldn't be overly high against Mahomes and the Chiefs' offense (despite their relative early struggles this season), and Kansas City's defense has been atrocious through eight weeks, ranking 30th overall in EPA per play against and 27th in EPA per pass play against.
Davante Adams is off of the COVID-19/reserve list, which is huge for Love. Allen Lazard has also returned, and Green Bay could get Marquez Valdes-Scantling off of injured reserve, as well. That's all good news for the 2020 first-round pick.
But overall, this game is important as the Packers head into more uncertainty with Rodgers this offseason. A source told PFF that Love has a lot of talent but "is not Aaron Rodgers today, that's for sure." That's obvious, but if Love shows enough promise against the Chiefs, then maybe Green Bay won't be quite as devastated if Rodgers decides to leave this offseason, which should certainly still be viewed as a possibility despite the quarterback speaking positively about communication with general manager Brian Gutekunst before being placed on the COVID list.
I got another question asking if Rodgers' unvaccinated status will cause another rift between himself and the Packers' front office. It shouldn't since they knew he was unvaccinated heading into the season. There might be some frustration on Green Bay's part that Rodgers is missing a game because he tested positive, but they don't have a ton of leverage against their quarterback. The Packers want to keep Rodgers happy and content.
@_jeffhancock: When the Detroit Lions go 0-17, do they take Kayvon Thibodeaux first overall, or roll the dice with Malik Willis or Matt Corral? #MailDoug
Jeff, I'm confident your Lions will win at least one game this season — even if it's not looking overly optimistic right now.
That being said, they're certainly the front-runners for the No. 1 overall pick, and it seems like Thibodeaux does seem like the smart pick to make.
Here's what PFF's Mike Renner wrote about the situation in his mock draft this week: 
"The 2021 quarterback class is such a mixed bag that Detroit looks much better off addressing the position with its second first-rounder than passing up on the other elite talents at the top of the draft."
PFF's Trevor Sikkemaconcurred in his previous mock draft:
"With no quarterback in the first overall pick conversation this year, most signs point to Thibodeaux being the first player taken."
It definitely helps that Detroit will also have a later first-round pick that they acquired when they traded Matthew Stafford to the Los Angeles Rams. The Lions could even use that pick to move up in the draft if they wanted to target a specific quarterback.
But Thibodeaux has a 91.9 pass-rushing grade this season and an 83.9 overall grade. He's been disruptive throughout his college career and can more than hold up against the run.
If it was a normal quarterback class with a consensus top guy, then it probably would make more sense to take the QB first overall. But that's not the case, so Detroit might need to find its future quarterback later in the first round or through other means.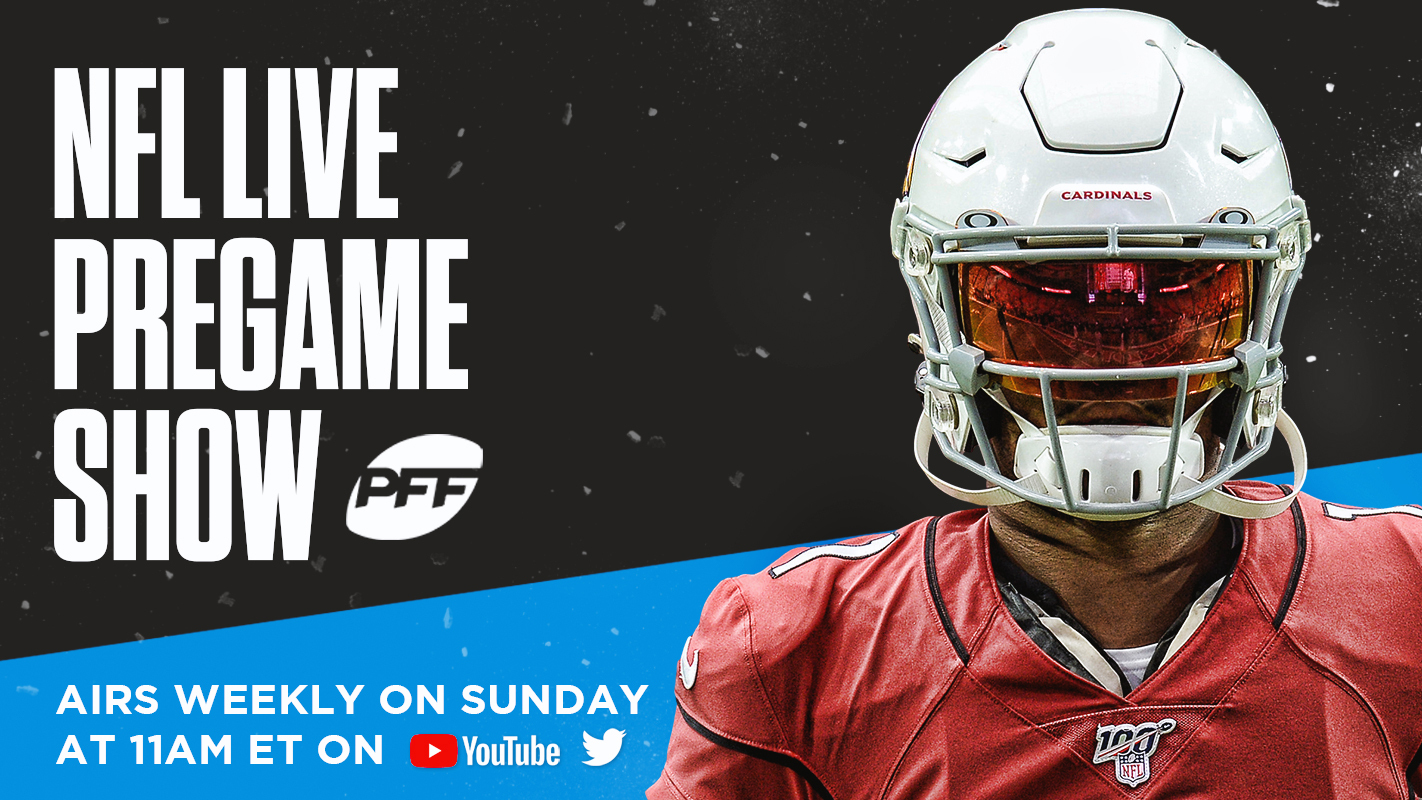 @TheOrigCatfood: Mac Jones for the NFL's Rookie of the Year?
Here are the highest-graded offensive rookies so far this season:
I can't see a center winning rookie of the year, so to me, it's currently a two-man race between Jones and Chase, and I think it's fairly close. Chase is on pace for 81 catches for 1,670 yards and 15 touchdowns. If he can keep that up, then he's probably winning the award. That being said, Chase already slowed down a bit in Week 8, catching three passes on nine targets for 32 yards with a touchdown. If he regresses toward the mean, and if Jones winds up with a winning record as a starter this season (he's currently 4-4), then the Patriots rookie quarterback will probably take the honor.
Jones has been impressive this season, as the next-highest graded rookie quarterback is New York Jets starter Zach Wilson (59.5).
Mac Jones' performances by game | 2021
| | | | | |
| --- | --- | --- | --- | --- |
| Week | Passing grade | Yards per attempt | Big-time throws | Turnover-worthy plays |
| 1 | 76.6 | 7.86 | 4 | 1 |
| 2 | 58.6 | 5.81 | 1 | 2 |
| 3 | 66.8 | 5.19 | 1 | 1 |
| 4 | 64.6 | 6.4 | 0 | 1 |
| 5 | 71.9 | 7.22 | 1 | 3 |
| 6 | 92.7 | 10.58 | 3 | 0 |
| 7 | 78.4 | 8.11 | 1 | 0 |
| 8 | 74.5 | 6.11 | 2 | 0 |
Jones is the 11th-highest-graded quarterback on the season and the top-graded QB since Week 5 (90.0).
This season has proven that it's probably more difficult to come in and excel at quarterback than other positions. As it currently stands, I'd give the slight edge to Chase because he's putting up video game numbers that will likely sway voters. But if Jones can keep playing as he has in recent weeks, then he has a real shot.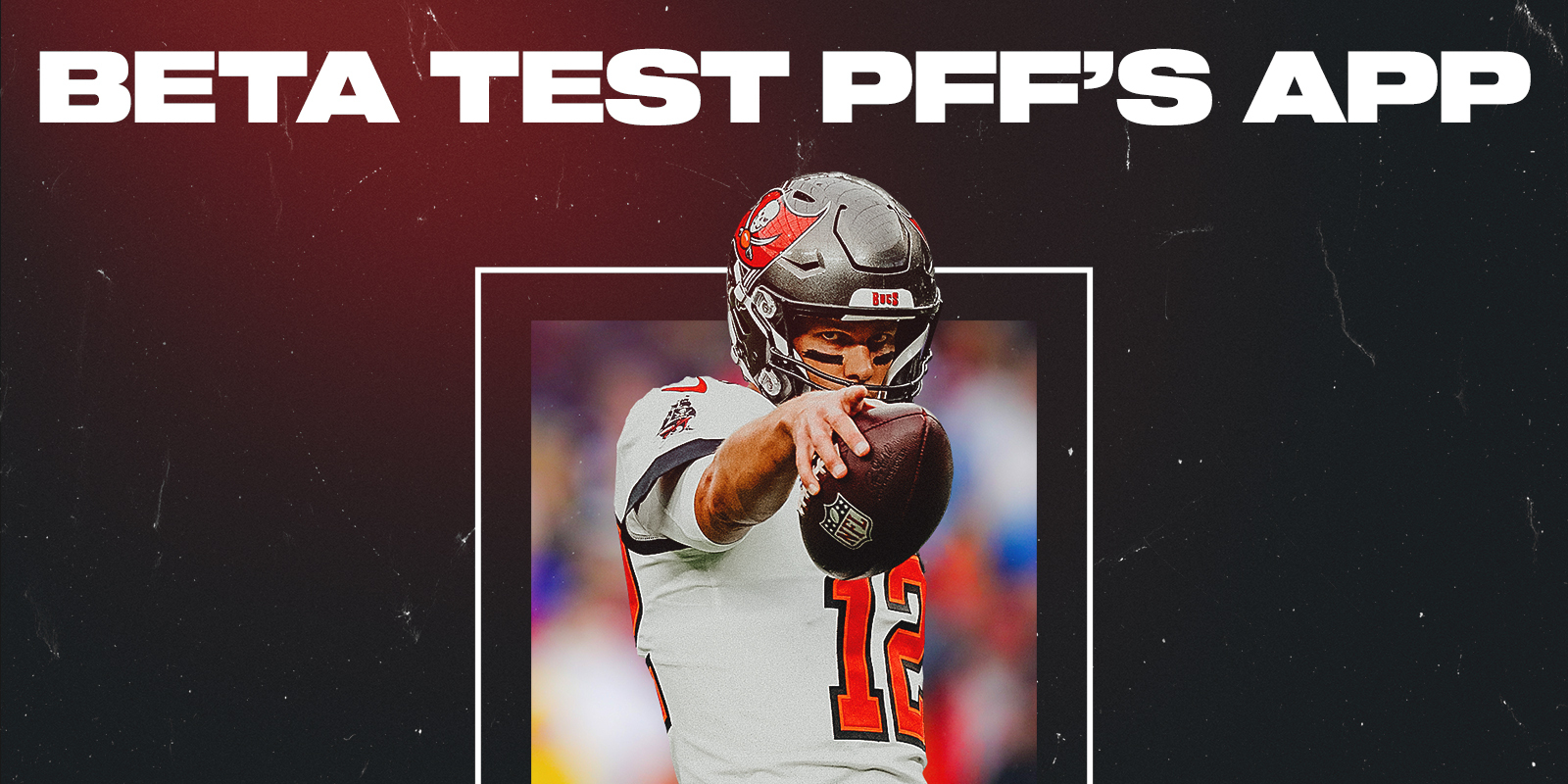 @FrogmansWorld: Do you think Odell Beckham Jr. and Bill Belichick will finally have their love connection? I have a feeling he'll be a Patriot very soon, but my feelings sometimes suck.
It's more possible now than it ever has been before.
It's been coming for a few days now, but Beckham will be available soon, as the Cleveland Browns plan to waive the talented wide receiver after tweaking his contract, according to multiple reports. ProFootballTalk first reported that Cleveland planned to waive Beckham on Friday. ESPN's Adam Schefter reported Friday morning that the Browns would convert Beckham's base salary into signing bonus to lower to his salary cap number.
That would, in theory, make Beckham easier to claim on waivers. Heading into this ordeal, Beckham had $8.1 million in salary remaining this season.
That might not sound overly steep, but teams are strapped for spending room after an unusual offseason lowered the 2021 cap. Most competing teams simply wouldn't have had the cap space to claim Beckham at that $8.1 million figure.
Odell Beckham Jr.'s snaps played and grades since 2014
| | | | | |
| --- | --- | --- | --- | --- |
| Season | Team | Offensive snaps | Overall Grade | Receiving grade |
| 2014 | Giants | 775 | 90.8 | 91.2 |
| 2015 | Giants | 996 | 88.1 | 90.1 |
| 2016 | Giants | 1002 | 87 | 87.5 |
| 2017 | Giants | 211 | 69.2 | 70 |
| 2018 | Giants | 716 | 90 | 89.9 |
| 2019 | Browns | 990 | 68.7 | 69.4 |
| 2020 | Browns | 316 | 75.3 | 73.7 |
| 2021 | Browns | 290 | 66.4 | 66.1 |
ProFootballTalk suggested the Browns could reduce Beckham's salary and instead "insert large per-game roster bonuses to dissuade someone else claiming him on waivers."
If that's the agreement Beckham and the Browns reach, then it's more probable that OBJ would pass through waivers and become a free agent.
Regardless, the New England Patriots have 15th priority in the waiver claim order. The Seattle Seahawks, who are ninth, are a team above New England that could claim Beckham. Teams below the Patriots that could be interested are the Kansas City Chiefs, Los Angeles Chargers, New Orleans Saints, Tampa Bay Buccaneers, Las Vegas Raiders, Green Bay Packers and Baltimore Ravens.
If Beckham clears waivers and becomes a free agent, then it seems more likely that he would go to a more obvious contender like the Saints, Ravens or Raiders (the three current betting favorites). The Saints, who reportedly tried to trade for Beckham before Tuesday's deadline, are probably the top team to watch if he clears waivers. Wide receiver Michael Thomas is out for the season, and the rest of their wide receiver corps is among the weakest in the NFL.
But Patriots head coach Bill Belichick likes Beckham, and it's seemed like the feeling has been mutual through the years. New England could use more offensive firepower even after adding wide receivers Nelson Agholor and Kendrick Bourne along with tight ends Hunter Henry and Jonnu Smith this offseason. 
It will be fascinating to see if Beckham can recapture his magic from his New York Giants days. It never quite worked out for Beckham in Cleveland while playing with Mayfield under his new contract.
DeSean Jackson's availability is also tied into this situation. The same teams who are interested to see if Beckham will become available are also monitoring Jackson, who cleared waivers Thursday afternoon. And both players will likely be playing under affordable contracts.