· Bet Rams QB Matthew Stafford u1.5 pass TDs (+105 DraftKings): Historically, he's struggled in primetime; 49ers No. 1 in PFF defensive grading (81.7)
· Bet Chiefs QB Pat Mahomes o0.5 INT at Bucs (+105 DK): Mahomes picked in 42.1% of career games, including four of past six games.
• New users who bet $10 or more at BetMGM will receive a free year's subscription to PFF+ — a $79.99 value.
Estimated reading time: 3 mins
---
In Week 3, our data-backed QB prop bets went 2-2. Jacoby Brissett's longest completion u31.5 missed by a single yard, and Ryan Tannehill found pay dirt twice, but only once as a passer, preventing us from cashing o1.5 pass TDs at +165. But Justin Fields u0.5 passing touchdowns hit at +180, and Joe Burrow's longest completion o36.5 also easily cashed.
Looking ahead to Week 4, we'll use a similar process to find bets on longest completion, passing touchdowns and interceptions.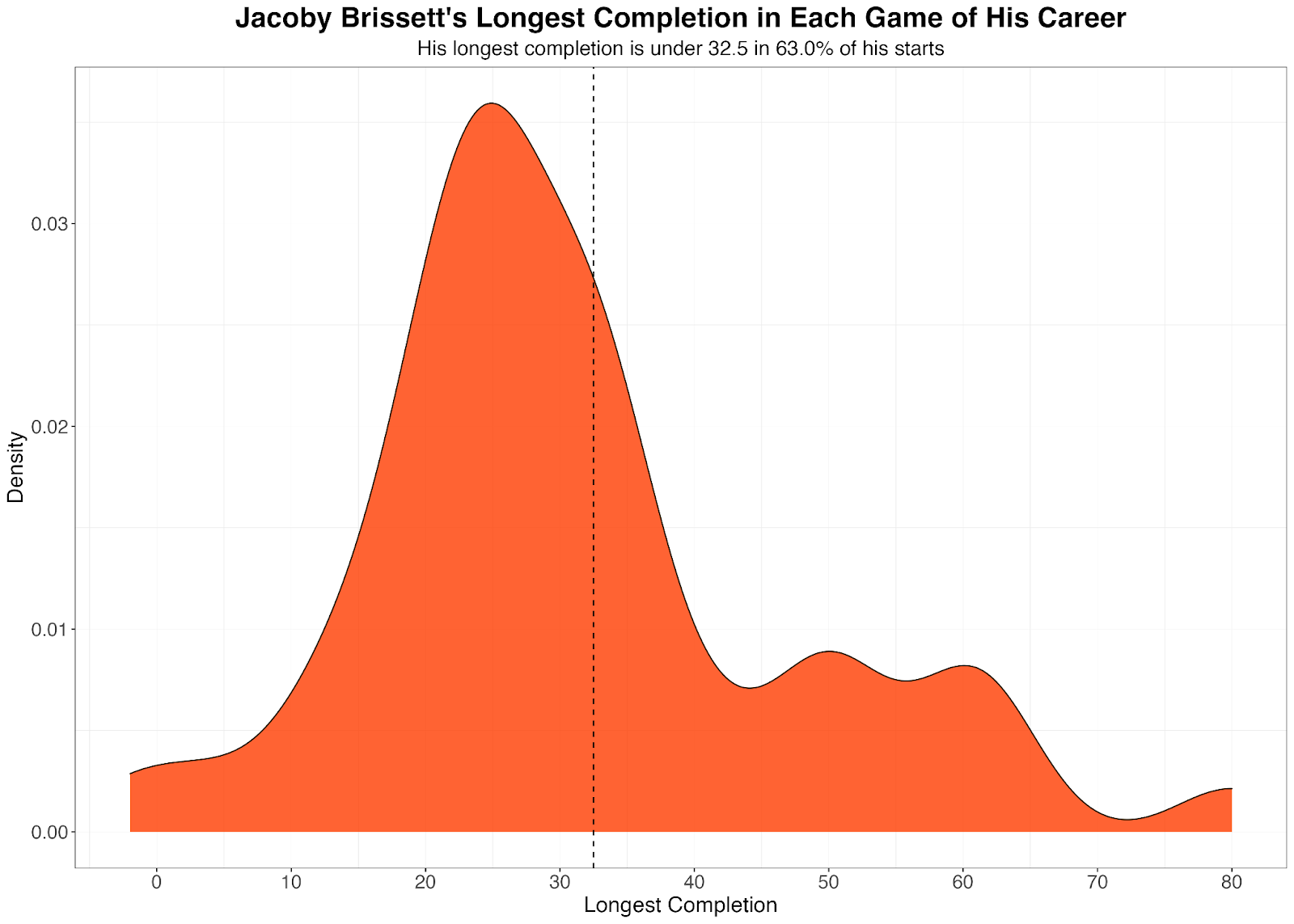 · The Falcons Play the Most Cover 2 in the NFL: The Atlanta Falcons are playing Cover 2 on 23.3% of pass plays — the highest rate in the NFL. In Brissett's 46 career starts, only four of his longest completions in a game have come against that coverage, four of them fewer than 31.5 yards.
· He Usually Goes Under: In 63.0% of his NFL starts, Jacoby Brissett's longest completion of the game is under 32.5 yards. His median longest completion in those 39 career starts is 27 yards.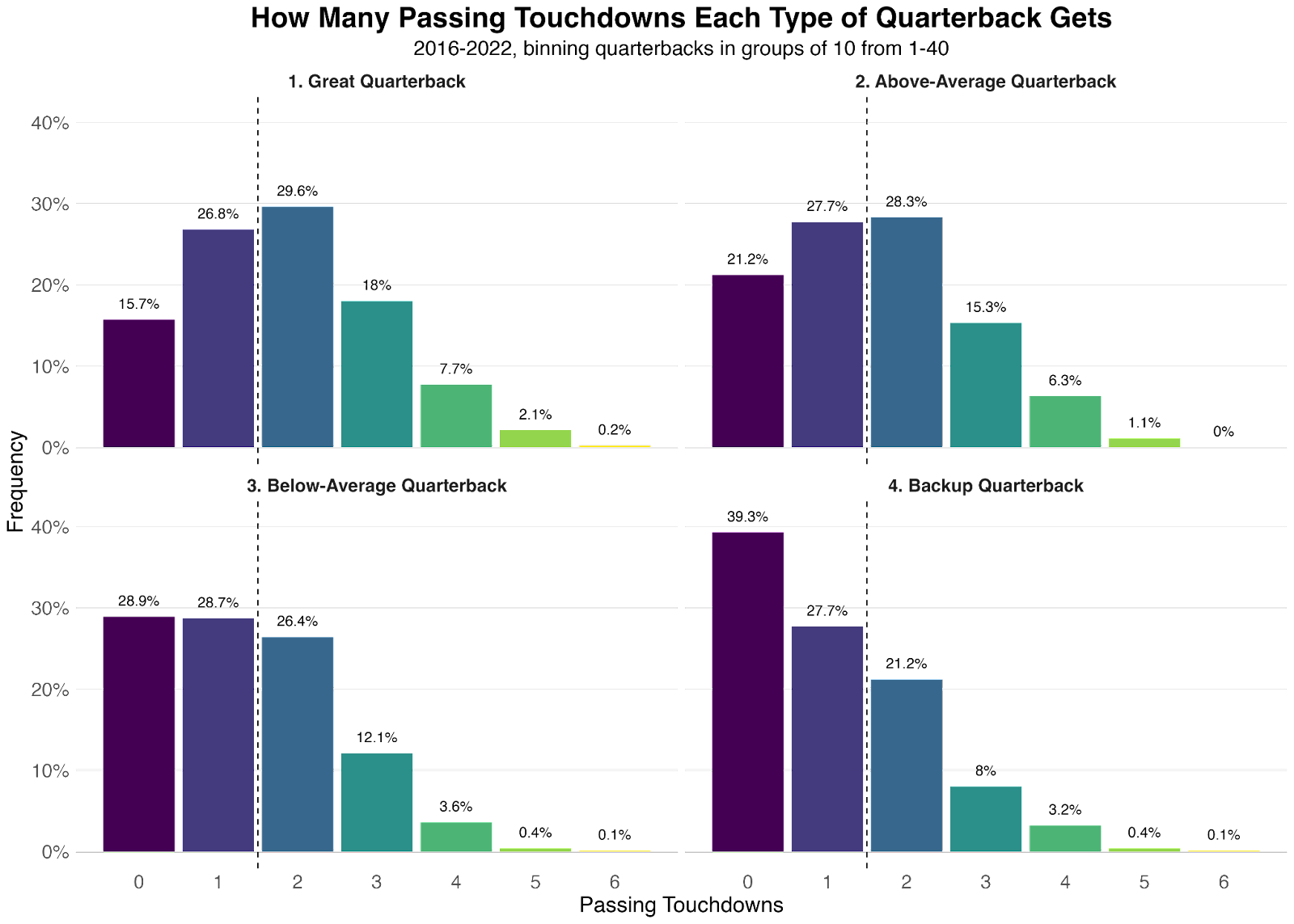 · Backup Quarterbacks Usually Go Under: Since 2016, quarterbacks that were considered backup level because of their play throw under 1.5 touchdown passes in 67% of their games. He's done some good things while leading the Cowboys to consecutive wins since replacing an injured Dak Prescott, but Cooper Rush fits the bill of a backup quarterback and is likely to toss fewer than two touchdowns.
· Rush has Gone Under Twice: In Rush's two starts against the Cincinnati Bengals and New York Giants, the Cowboys won both games despite Rush throwing only one touchdown per victory. There is a good chance that happens again on Sunday.
· PFF's Player Props tool has this bet as a +12.0% edge.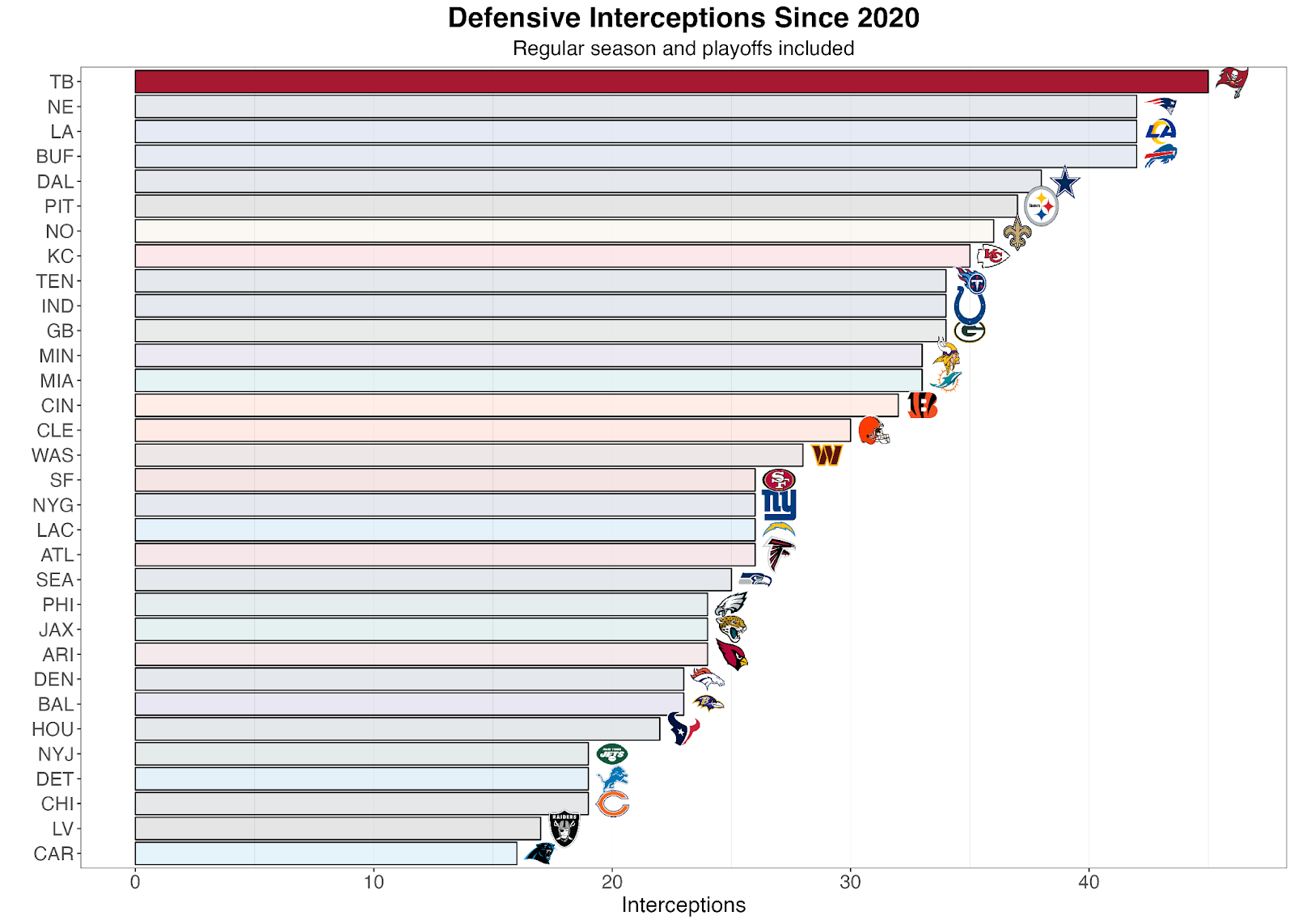 · The Buccaneers Defense Forces More Interceptions than Anyone: Since the start of the 2020 season, Tampa Bay's fierce defense has forced 45 interceptions in 41 games played, a rate of 1.10 interceptions per game.
· Mahomes Has a Slight Interception Tendency: Because of a mix of dropped passes, tipped balls, and his own throws, Mahomes has thrown an interception in 42.1% of his career games, including four picks in his past six games.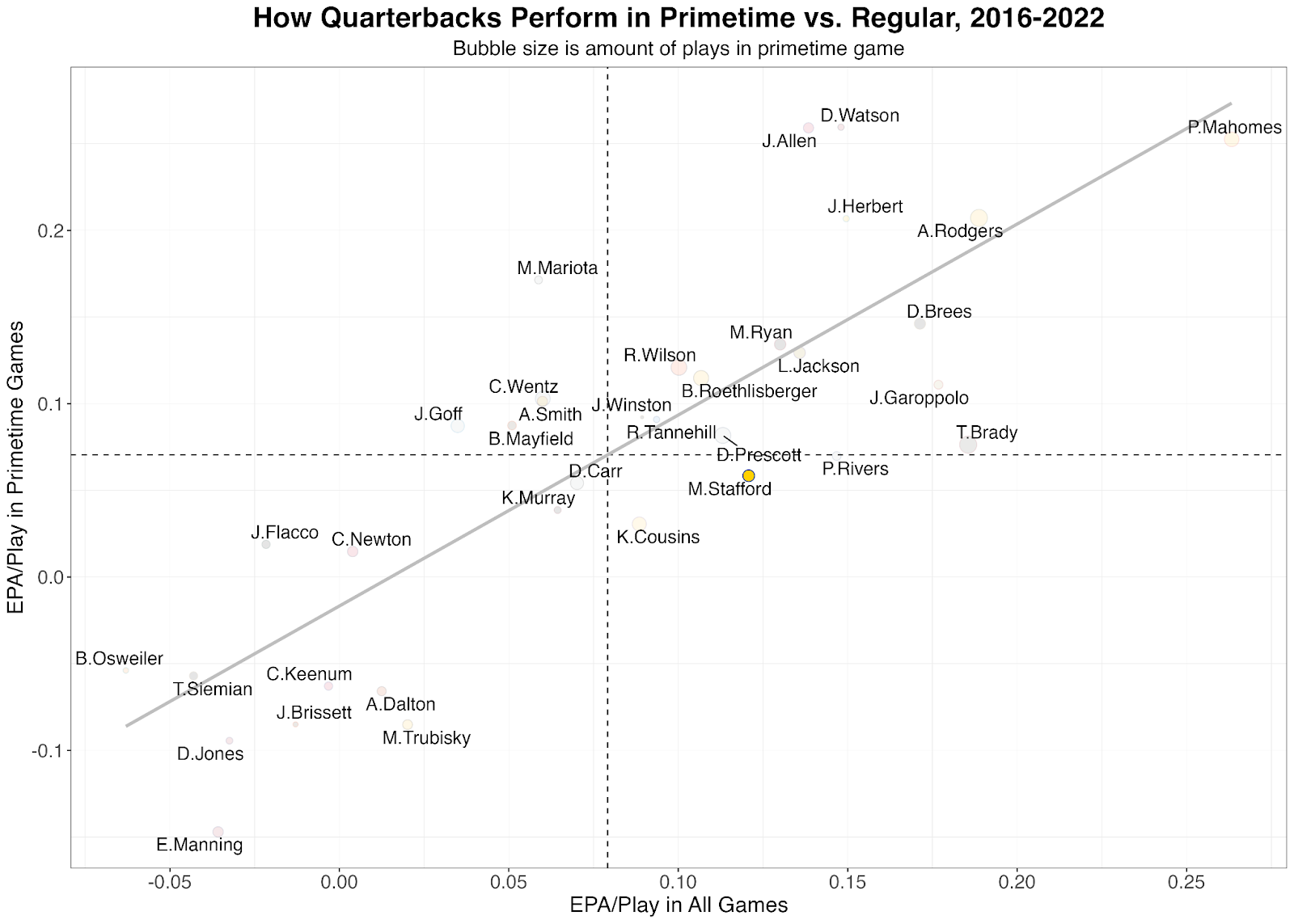 · Matthew Stafford Struggles in Primetime: Although Stafford is typically a good-to-great NFL quarterback, he plays at a below-average level in prime-time games. We saw an example of this during the 2021 season on "Monday Night Football" against the San Francisco 49ers, as he opened the game with two interceptions and finished with only one touchdown in garbage time.
· The Rams Offensive Line Doesn't Match up Well: Los Angeles ranks only 22nd in the NFL in PFF's pass blocking grades and hasn't performed well this entire season. They are facing our top-graded defense, so it might be difficult to move the ball.
---
Tej's QB prop bets went 2-2 last week, improving his season record to 2-5 (-2.9 units).