• Parlay Justin Jefferson 2 TDs / 125+ yards, Kirk Cousins 300+ pass yards, Vikings -6 vs. Lions (+2012 FanDuel): Cousins cooks Detroit's man coverage.
• Parlay Baker Mayfield 275+ pass yards, DJ Moore 90+ rec. yards / anytime TD (+2443 FanDuel): Mayfield excels from clean pockets.
• New users who bet $10 or more at BetMGM will receive a free year's subscription to PFF+ — a $79.99 value.
Estimated reading time: 2 mins
---
· While same game parlays (SGPs) are big money makers for the sportsbooks, that does not mean betting edges don't exist. SGPs offer two unique opportunities unavailable in other markets: they uniquely tell a story that we can create through props, spreads, and totals; and (2) SGPs allow us to combine outcomes that are correlated through a particular game angle, but will not be priced into the odds set by books.
· The goal in this space, then, will be to hit on SGPs that either tell unique stories about games and/or uncover correlated outcomes available only through SGPs.
Story: Baker mayfield excels without pressure. 
Mayfield sees pretty drastic splits depending on whether or not he sees pressure.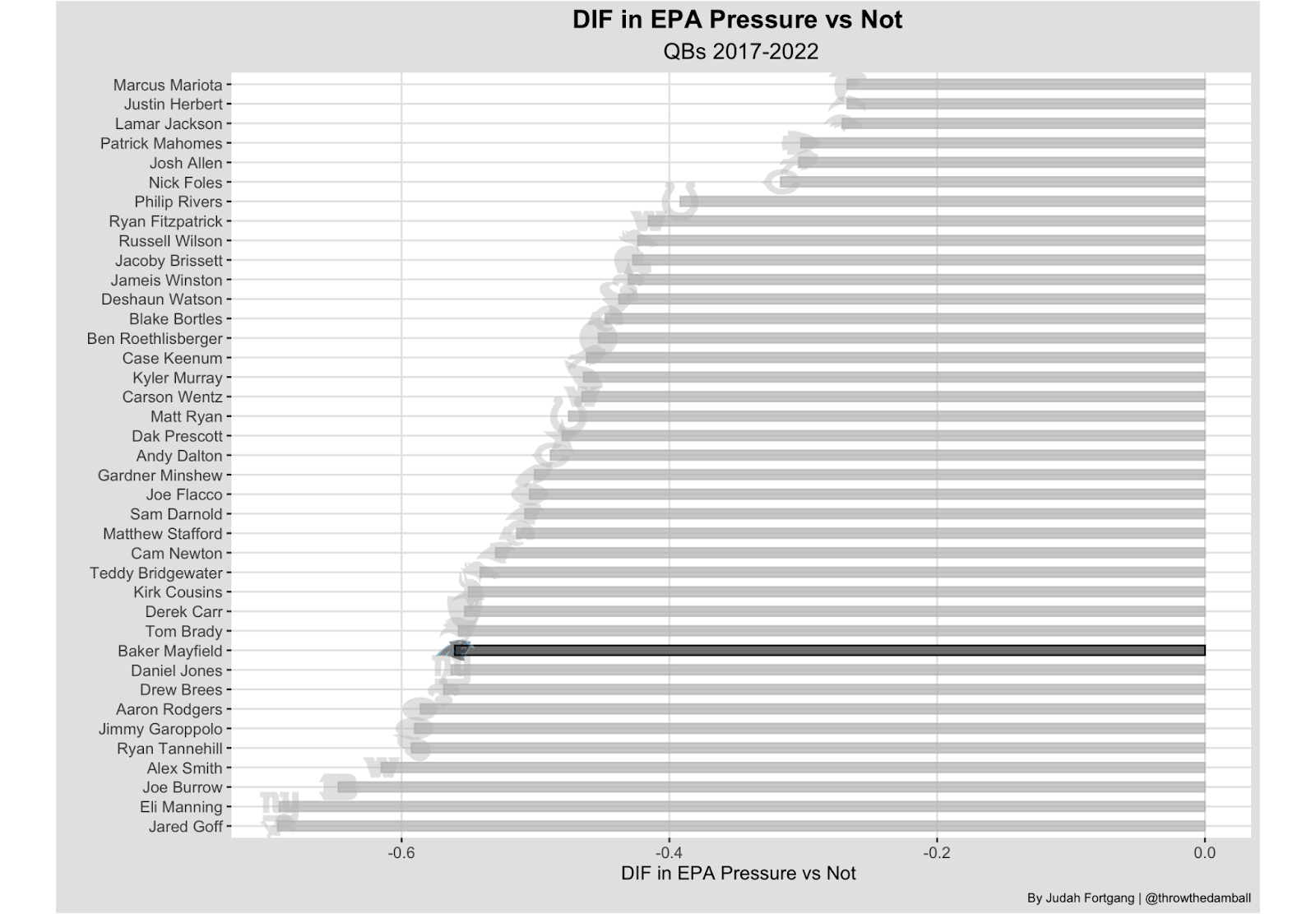 · The Saints are dead-last in the NFL with 12% pressure rate: Baker should have clean pockets to throw from all day. 
· DJ Moore's breakout nigh: He has been quiet so far in 2022, but Moore is a top-25 PFF-graded receiver each of the past three years. He is far too talented to be kept off the board for long. 
FanDuel SGP (+2443)
· Baker Mayfield 275+ Yards
· DJ Moore 90+ Yards
· DJ Moore TD
Story: Kirk Cousins cooks man coverage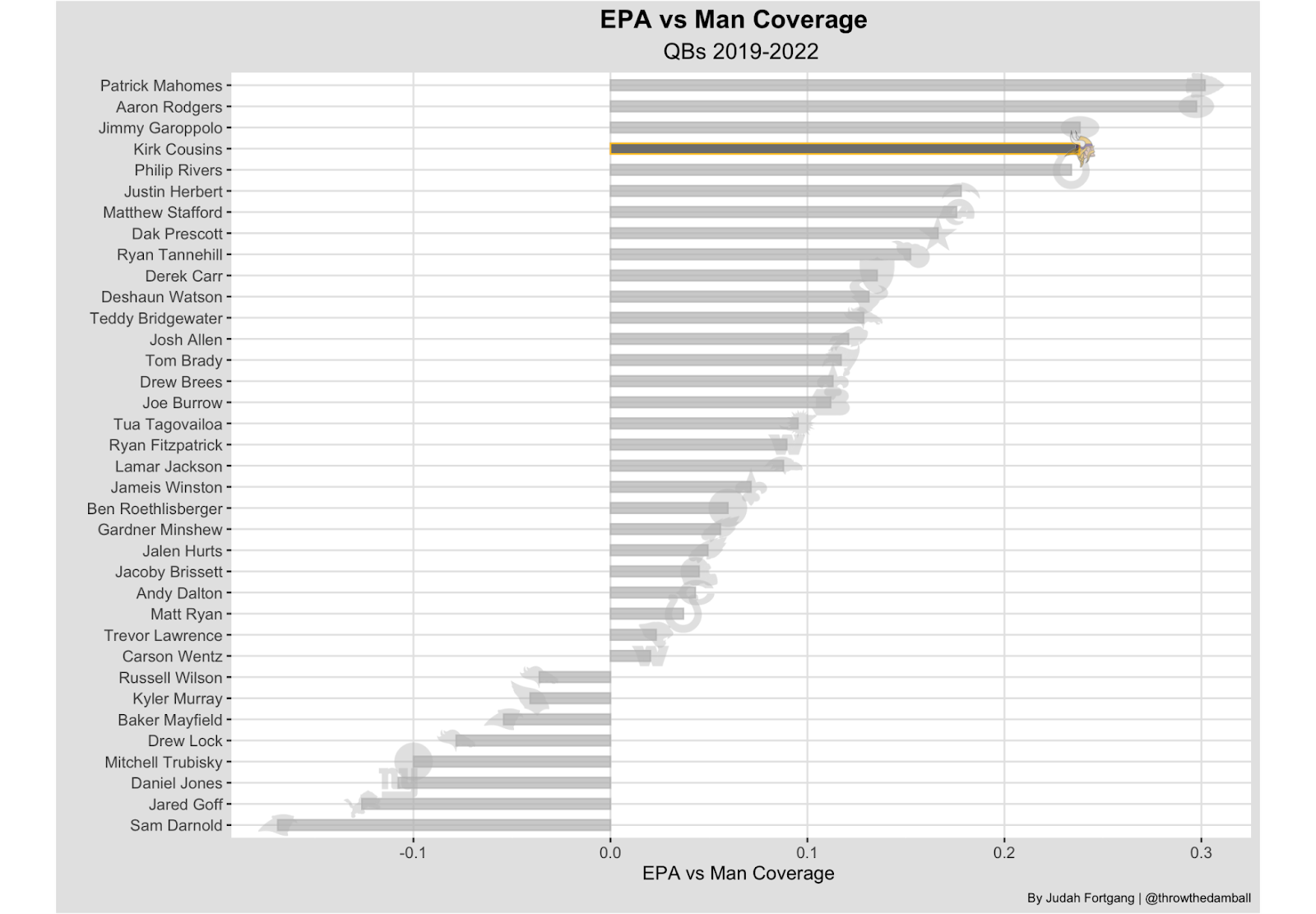 · Kirk Cousins has absolutely dominated against man coverage since 2019: The good news for him this week? The Lions have played the second-most man coverage of any team, with a 47% zone rate through two weeks. 
· Justin Jefferson is the best WR in the NFL vs. single coverage: Look for Kevin O'connell to scheme his best weapon on advantageous 1-on-1 matchups facing a man-heavy scheme. 

Build: FD +2012: 
· Justin Jefferson 2 TDs
· Kirk Cousins 300+ Yards
· Justin Jefferson 125+ Yards
· Minnesota Vikings -6
Story: Falcons quietly have led successful offense drives to start 2022. Look for them in a favorable matchup in Seattle to move the ball efficiently.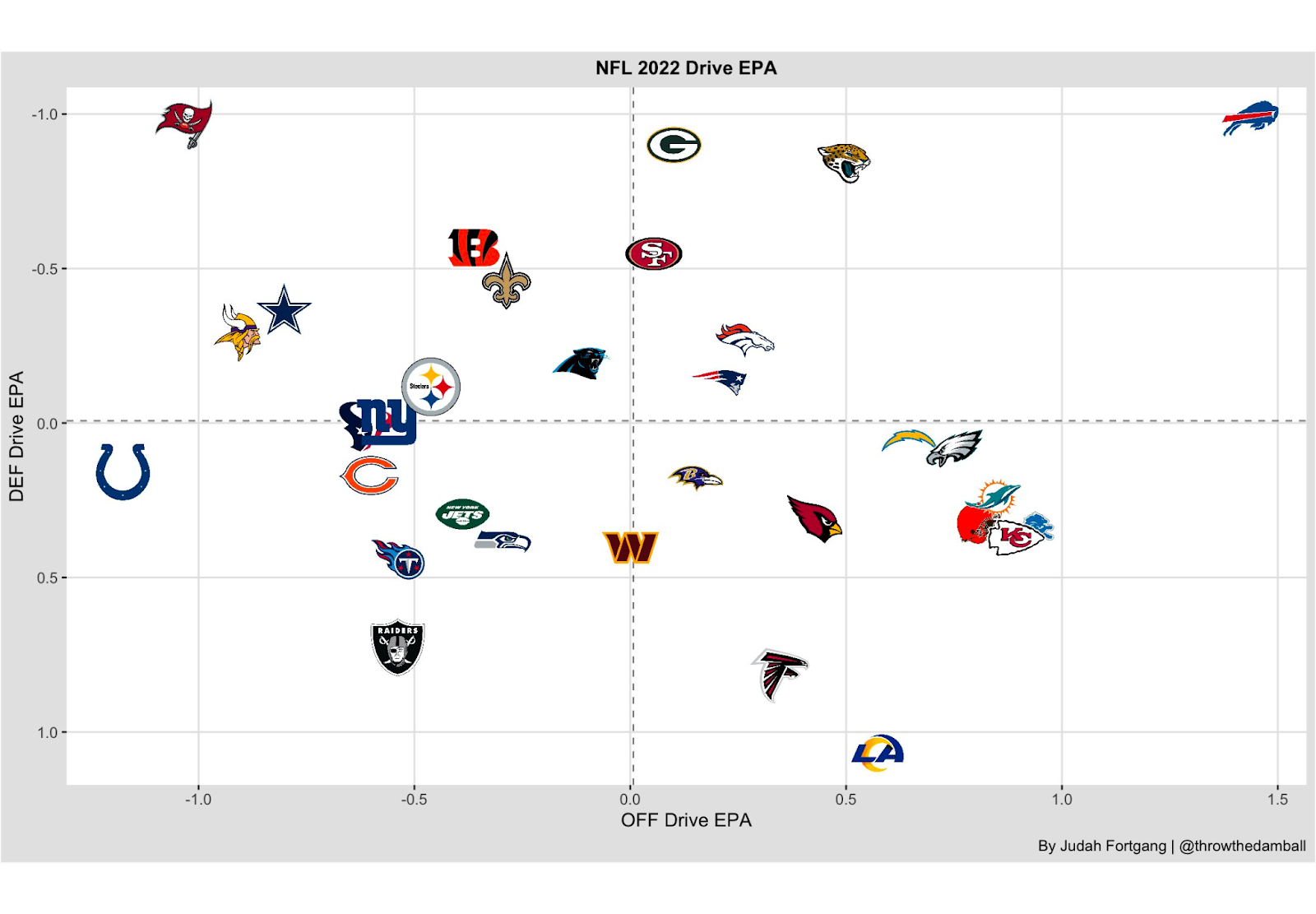 · Kyle Pitts seems like a good bet — and a buy-low candidate: Pitts is second on his team in target share, and tight ends are averaging 62 receiving yards against the Seahawks so far.  Pitts led the Falcons with 17 red-zone targets last season and is a good bet to see some red-zone looks in this one as the Falcons build on their impressive offensive drive profile. 
Fanduel SGP (+2211)
· Kyle Pitts TD
· Atlanta FalconsML 
· Marcus Mariota 250+ Yards
· Kyle Pitts 60+ Yards