The 2021 NFL season is already two-thirds of the way over, so we'll dive into season-end awards, potential offseason quarterback trades and more in this week's PFF Mailbag.
Click here for more PFF tools:
Rankings & Projections | WR/CB Matchup Chart | NFL & NCAA Betting Dashboards | NFL Player Props tool | NFL & NCAA Power Rankings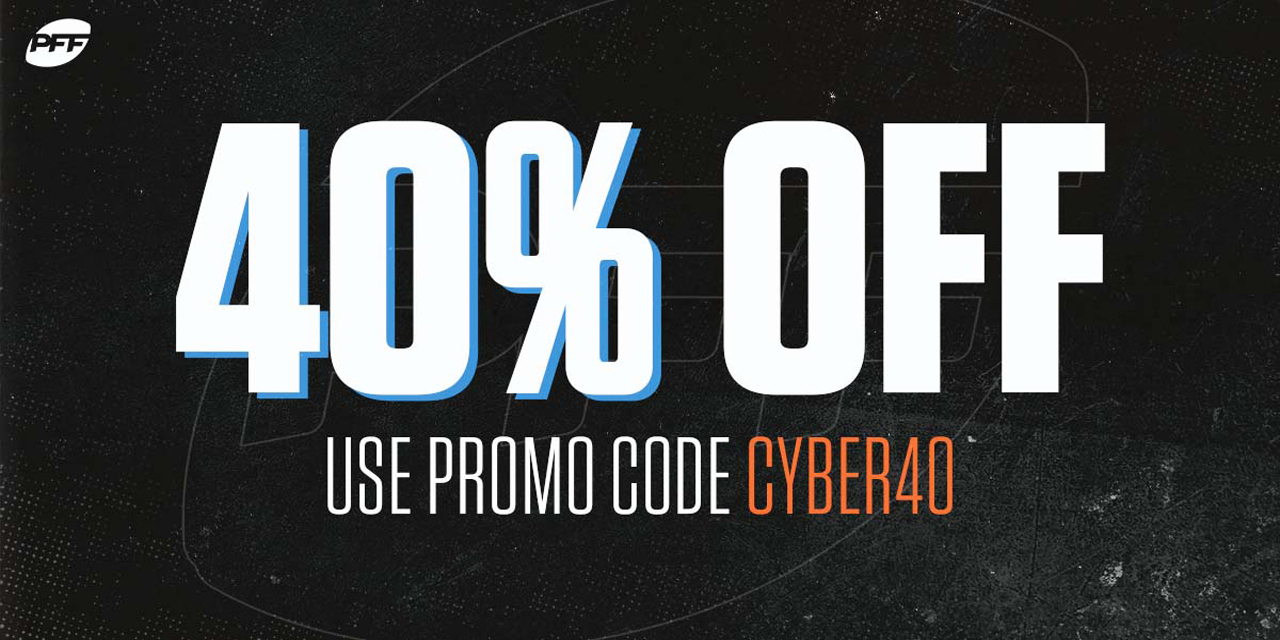 ---
Three of my answers are going to make me look like a New England homer, and while it's true that I covered the Patriots for eight years and still reside in Massachusetts, I promise I'm not.
My NFL Coach of the Year is Patriots head coach Bill Belichick. I find it slightly preposterous that Belichick has only won the honor three times in his career with New England, and the last time he took home the award was 2010. The Patriots have won three Super Bowls and made two more since then!
It's also worth noting that since Belichick last won coach of the year, Ron Rivera won it twice with the Carolina Panthers, Bruce Arians won it with the Arizona Cardinals, Jason Garrett (!) won it with the Dallas Cowboys and Matt Nagy won it with the Chicago Bears. Rivera, Arians and Garrett are no longer employed by those teams, and Nagy could get fired before the 2022 season.
So, maybe the award isn't the best sign of long-term success. But if any other coach was 8-4 and atop their division with a rookie quarterback and overhauled roster, they'd be viewed as a shoo-in for coach of the year.
There are certainly cases to be made for Green Bay Packers head coach Matt LaFleur and Arizona Cardinals head coach Kliff Kingsbury, but Belichick would be my pick so far.
Since Cincinnati Bengals wide receiver Ja'Marr Chase predictably regressed toward the mean after an electric start to the season, I'd pick Patriots quarterback Mac Jones as my Offensive Rookie of the Year. He's PFF's seventh-highest-graded quarterback this season, with an 83.9 mark. He's also our top-graded rookie quarterback and our second-highest-graded offensive rookie behind Kansas City Chiefs center Creed Humphrey (90.9). Humphrey has been great, but a quarterback is just a more valuable position.

Dallas Cowboys linebacker Micah Parsons (79.4 overall grade) is my front-runner for Defensive Rookie of the Year, though Miami Dolphins safety Jevon Holland (78.5 overall grade) has been on a recent tear and is one of a few rookie defenders who deserve mention, as well. Both Parsons and Holland have impressed with their versatility early in their NFL careers. Parsons has evenly split his snaps between inside linebacker and the edge. Holland primarily has played free safety but also has spent substantial time in the box and the slot.
My MVP is Tampa Bay Buccaneers QB Tom Brady. He's our top-graded quarterback through 12 weeks, and it's important (to me, at least) that among the top candidates, he's one who hasn't yet missed a game — unlike Packers QB Aaron Rodgers, Cowboys QB Dak Prescott and Cardinals QB Kyler Murray.
No one is really running away with the MVP Award, and we had an interesting conversation about some outside-the-box candidates on PFF Now. 
Players like San Francisco 49ers left tackle Trent Williams and Cleveland Browns defensive end Myles Garrett should probably be included in the conversation. It doesn't just have to be quarterbacks and running backs, though Indianapolis Colts running back Jonathan Taylor deserves a shout, as well.
Russell Wilson's agent, Mark Rodgers, told ESPN over the offseason that the Seattle Seahawks quarterback would waive his no-trade clause to be traded to the Dallas Cowboys, New Orleans Saints, Las Vegas Raiders and Chicago Bears.
The Cowboys should be out of the running after signing Prescott to a four-year contract extension this offseason. The Raiders have undergone a coaching change since the offseason, and the Bears could be headed that way after this season. The Saints still have Sean Payton as their head coach and a major need at quarterback. So, perhaps New Orleans, if they could figure it out financially, would be the most logical destination if a trade did go down after the 2022 season.
The Seahawks could certainly use some sort of shakeup, but it would be in their best interest to keep Wilson around and happy. That being said, I'm not sure if the Seahawks feel the same way. I was told by a league source that Wilson might not need to force his way out to facilitate a trade and that both sides could be open to parting ways at this point.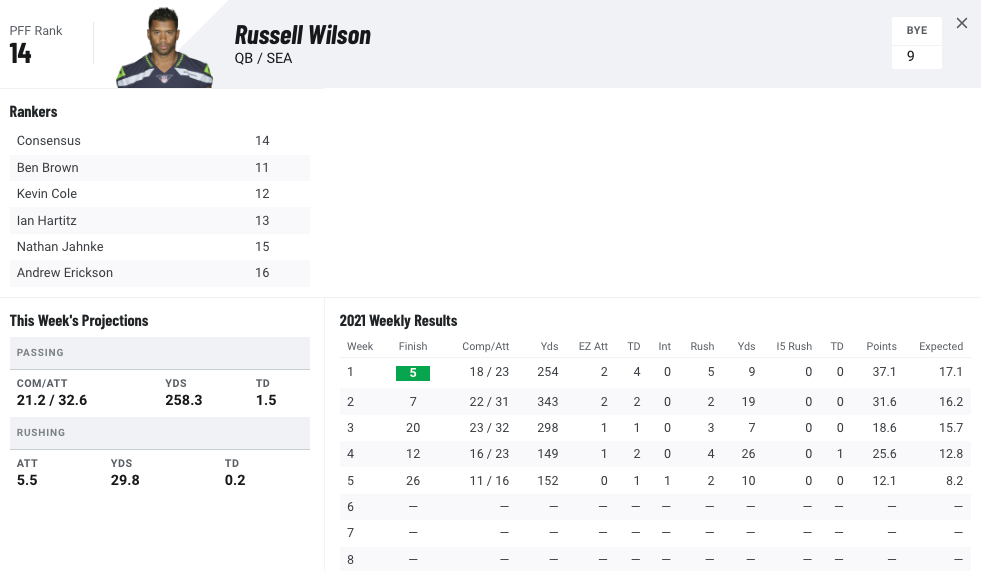 It's possible Seattle could acquire a young quarterback in a trade involving Wilson — Justin Fields? — but franchise QBs are hard to find, and Wilson, despite his struggles this season, is still one of the NFL's best.
Wilson has just a 73.9 overall grade this season, but his 92.8 overall grade over the last three years ranks behind only Rodgers and Brady.
The Seahawks are currently 3-8 on the season and don't have their first-round pick, since they traded it to the New York Jets for safety Jamal Adams. If Seattle could wind up getting a young quarterback plus a handful of high draft picks for Wilson, then perhaps that could allow the Seahawks to hit more of a hard reset button on their future.
Miami Dolphins quarterback Tua Tagovailoa has certainly been better this season than he was in 2020, and it's possible that he could continue that upward trajectory in 2022 and beyond. But Deshaun Watson would still provide a substantial upgrade at the position. Clearly, off-field factors have to be considered, as well.
So no, I wouldn't say it's Carolina Panthers or bust for Watson. Carolina is an obvious fit with their struggles at the position, however. The Saints, Denver Broncos, New York Giants, Pittsburgh Steelers and Washington Football Team could all be in the mix for a quarterback. It's all about where Watson would waive his no-trade clause to go, and he has quite a bit of time to decide that.

Fine!
Hello, it's me, your dad's Spotify. pic.twitter.com/cC78dwKodh

— Doug Kyed (@DougKyed) December 1, 2021
The definitive list is:
Easter

Christmas

Halloween

Valentine's Day