The mailbag is getting delivered a day early this week. So, read up on young quarterbacks, how Mac Jones is exceeding expectations and more as you get prepared for Thursday night's matchup between the New England Patriots and Atlanta Falcons.
Click here for more PFF tools:
Rankings & Projections | WR/CB Matchup Chart | NFL & NCAA Betting Dashboards | NFL Player Props tool | NFL & NCAA Power Rankings
---
My first question would be, what's the age cutoff? Does Dallas Cowboys quarterback Dak Prescott, 28, count?
If so, then I'd say Prescott, Arizona Cardinals QB Kyler Murray, Baltimore Ravens QB Lamar Jackson, Buffalo Bills QB Josh Allen, Los Angeles Chargers QB Justin Herbert and New England Patriots QB Mac Jones are young and all seem to have a fairly legitimate shot at winning a Super Bowl this season.
I'd leave out Cincinnati Bengals QB Joe Burrow and Cleveland Browns QB Baker Mayfield as Super Bowl contenders for now, and Tennessee Titans QB Ryan Tannehill doesn't qualify as "young" at 33. Other young quarterbacks like Justin Fields, Trevor Lawrence, Tua Tagovailoa, Daniel Jones, Zach Wilson and Jalen Hurts will have to wait for a shot at a ring.
Out of the Cowboys, Cardinals, Ravens, Bills, Chargers and Patriots, Buffalo currently has the best odds (+720) of winning a ring this season, so Allen is my answer.
It's worth noting Allen has taken a small step back this season. He earned a 90.3 overall grade last season, and it's down to 84.9 in 2021. He's still PFF's ninth-highest-graded quarterback and well within range of the best signal-callers in the NFL. Allen also put up his highest grade of the season (92.8) last Sunday against the New York Jets after posting his lowest grade of 2021 in a shocking Week 9 loss to the Jacksonville Jaguars (49.7).
Both the AFC and NFC are still wide open at this point, however. And while the Bills do currently have a one-game lead in the AFC East over the Patriots in the loss column, New England is hot on Buffalo's trail right now. There are 12 teams in the AFC with at least five wins, and only the Titans have more than six wins.
The NFC is a little more top-heavy with the Cardinals, Cowboys, Green Bay Packers, Los Angeles Rams and Tampa Bay Buccaneers, but one team isn't exactly standing out from that pack either.
It's been a fun season, and it's only going to get better from here on out.
Yes. 100% yes.
Jones is PFF's fifth-highest-graded quarterback this season (87.0). Over the last five years, Baker Mayfield's 2018 season (83.2) is the next highest-graded rookie campaign. Only Russell Wilson (90.6) earned a higher grade as a rookie quarterback over the last 15 years.
There's a chance Jones falls off a bit or defenses start to figure out what the Patriots are doing with him and force him to take more risks, but even the most ardent Mac Jones fans wouldn't have expected him to immediately show this high of a floor.
And since Jones is playing so well as a rookie, that automatically raises his ceiling, as well. For now, he's mostly getting rid of the ball quickly (2.53-second average time to throw, third-fastest in the league) and relying heavily on short passes (8.0-yard average depth of target, 23rd). But he also ranks 13th in big-time throw percentage (4.9%) and is eighth in turnover-worthy play percentage (2.4%). It's smart to play risk-averse football with a rookie quarterback, and Jones is handling it exceptionally well.
He's been really, really good and far and away the best rookie quarterback this season. He came in with the reputation of being pro-ready, and he has some great coaching around him, but it's not as if he's surrounded by elite weapons either.
The Patriots' offensive line has rounded into shape, and they have the two-headed running back monster of Damien Harris and Rhamondre Stevenson that will come in handy when the weather gets cooler. But if you lump the NFL's wide receivers and tight ends together, Jones' highest-graded receiver, tight end Hunter Henry, comes out 30th with a 75.6 grade. Wide receiver Kendrick Bourne is 35th (74.9), Jakobi Meyers is 56th (72.3), Nelson Agholor is 83rd (66.7) and Jonnu Smith is 122nd (57.7).
Beyond Jones' experience, another reason New England isn't taking many deep shots is that outside of the underperforming Agholor, its pass-catchers don't excel in the deeper part of the field.
So, yeah, if Jones isn't exceeding your expectations, then you probably had him rated higher than Trevor Lawrence coming into the 2021 NFL Draft. I know the Patriots were really excited about him after joint practices against the Philadelphia Eagles and New York Giants, and that seemed to be the turning point when he won the starting job over Cam Newton.
Obviously, Newton's absence due to COVID-19 protocol also played a role, since it gave Jones more opportunities. But even New England should be surprised by how composed Jones has looked so far as a rookie.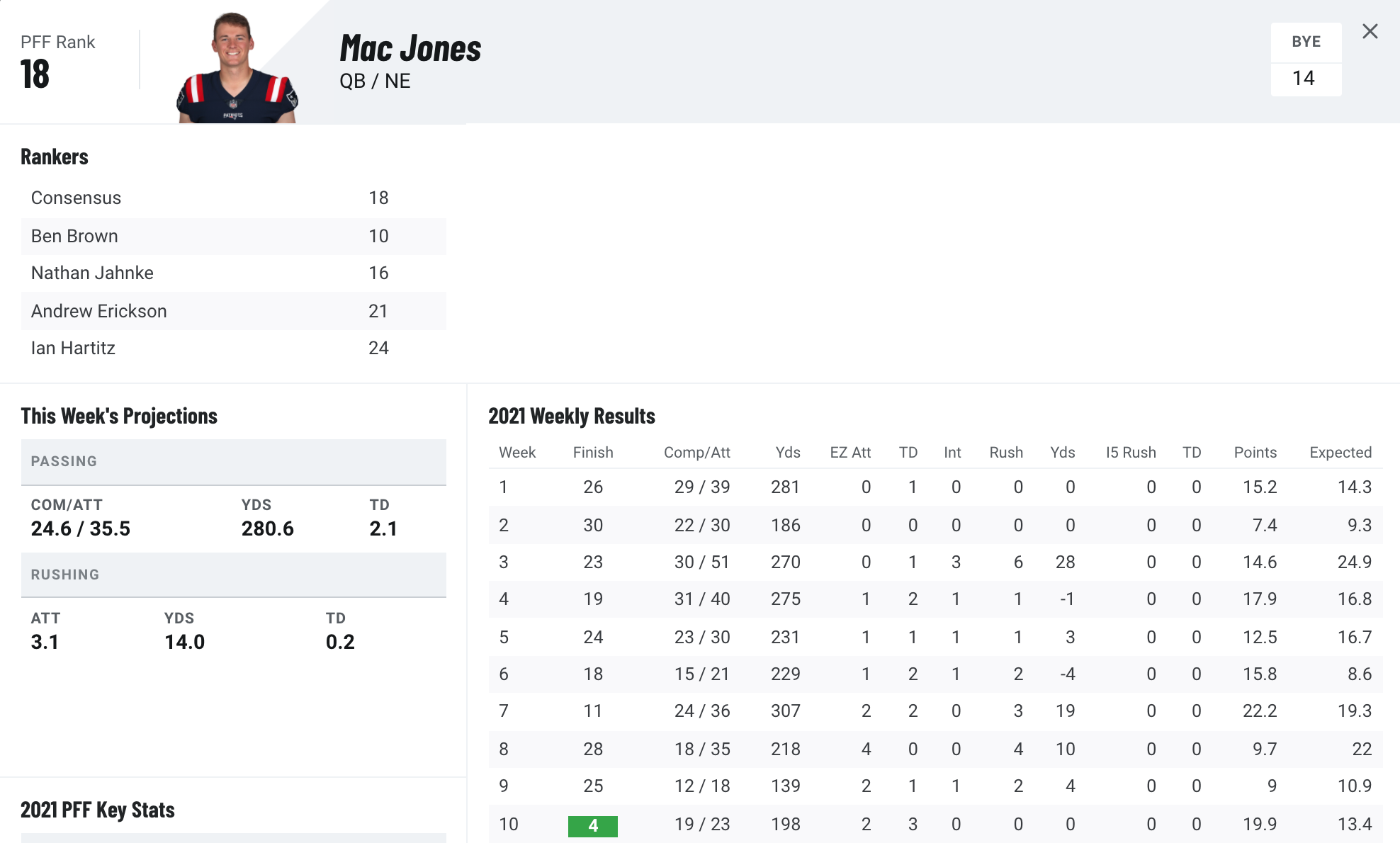 San Francisco 49ers head coach Kyle Shanahan's seat is still cool and should be until at least the end of next season, by which time we'd expect to see more of 2021 first-round pick quarterback Trey Lance.
The 49ers are committed to letting Lance sit while starting Jimmy Garoppolo at quarterback. The results have been mixed and ultimately disappointing. The 49ers are 4-4 in games Garoppolo starts and 0-1 in the one game Lance started while Garoppolo was out with an injury. Lance did not look ready in the one game he started, but it also came against a tough Cardinals defense.
The appeal of letting Garoppolo start this season was that the 49ers were supposed to have a Super Bowl-contending roster. That hasn't been the case, though San Francisco looked much better in a Week 10 Monday night win over the Rams. Something truly drastic would have to happen to open the door for Lance to start in the second half of the season.
Maybe the 49ers turn this thing around and still make a push for a Super Bowl this season. But San Francisco is 35-41 in five seasons with Shanahan as the head coach. The 49ers' Super Bowl LIV appearance certainly awards Shanahan apt time in the head coaching position. But if he finishes this season with a losing record, he might find himself on at least a slightly warmer seat entering the 2022 NFL season.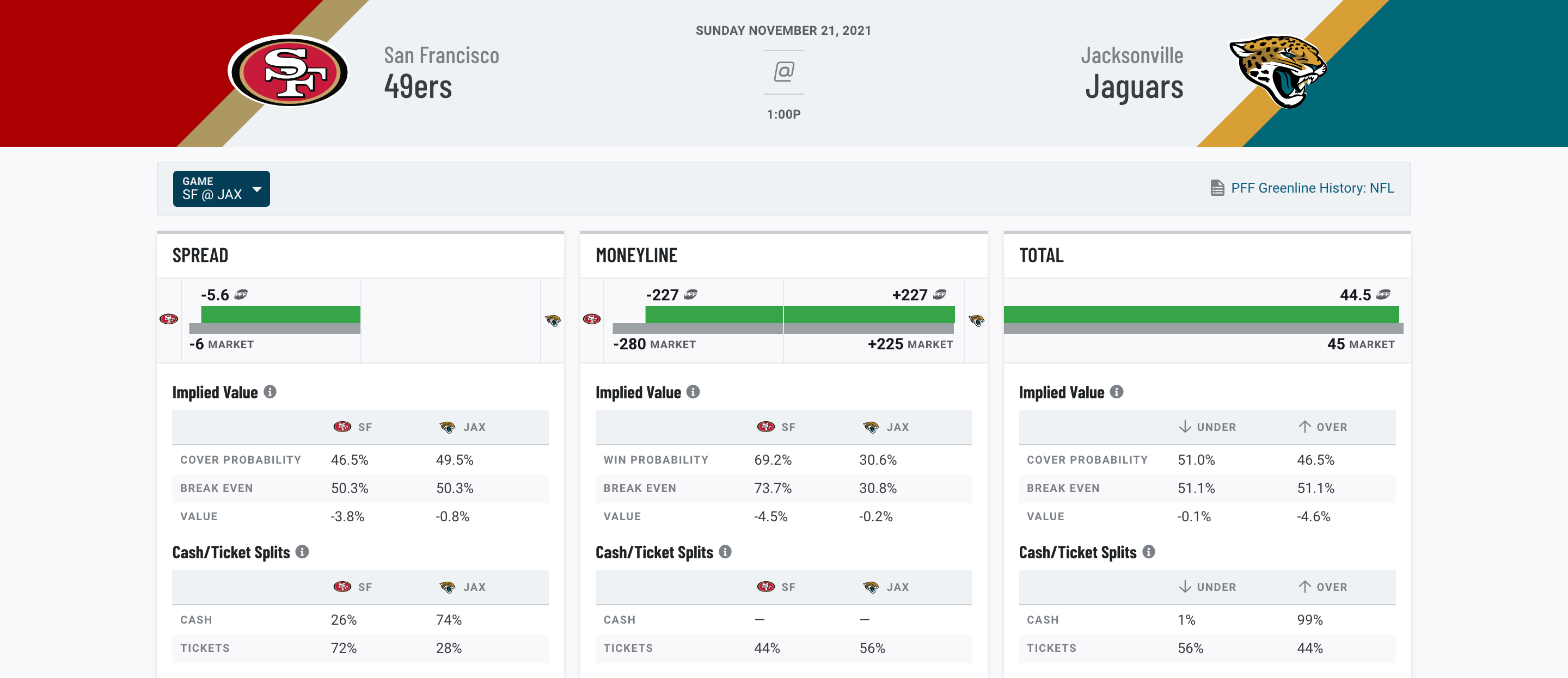 The Kansas City Chiefs' window won't be closing as long as Patrick Mahomes is still at quarterback, but I do think their issues extend beyond the offense's inability to produce big plays when the opposing defense is in a two-high safety look. And I certainly think it helped last week that the Las Vegas Raiders are more comfortable with a single-high safety and don't necessarily have the personnel to adjust to what has worked against Mahomes.
Kansas City has to start drafting better, and the team needs to make a full-on commitment to adding another dangerous pass-catcher into the offense, especially with Travis Kelce getting older. The Josh Gordon experiment has been tepid, and that's forced Mahomes to keep relying on players like Mecole Hardman, Byron Pringle and Demarcus Robinson when he can't get the ball to Kelce or Tyreek Hill.
The Chiefs' defense also ranks 31st in expected points added (EPA) allowed per play (25th against the pass and 30th against the run). But overall, they're still in good enough shape moving forward with Mahomes.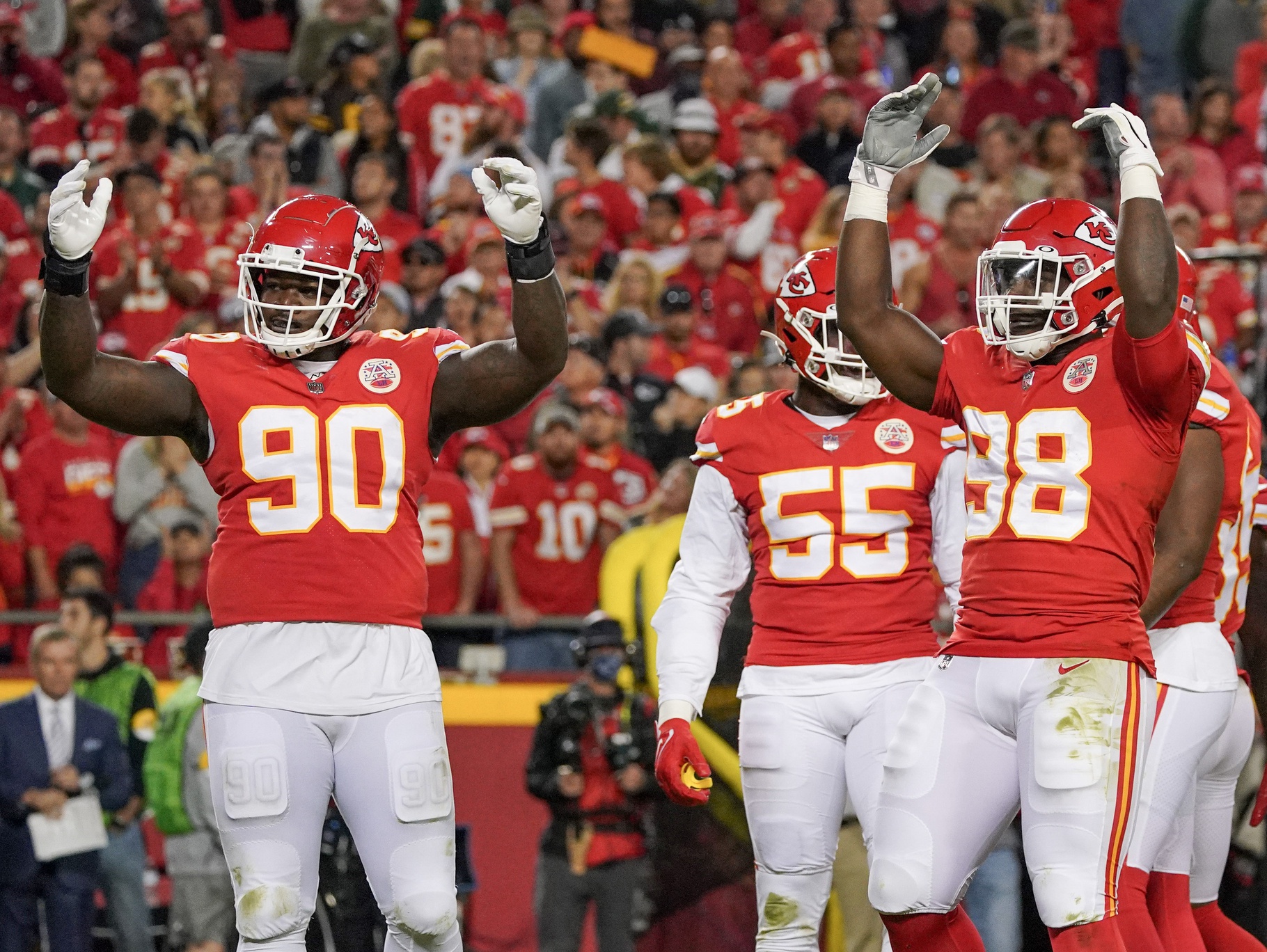 It will be interesting to see how the Chiefs' offense fares this week against the Dallas Cowboys. Dallas primarily plays man coverage and Cover 3 since Cowboys defensive coordinator Dan Quinn branched from the same Seattle Seahawks tree as Raiders DC Gus Bradley, but Dallas is at least more experienced in two-high safety looks than Las Vegas was heading into last week.
The Chiefs believed Mahomes was pressing a little too hard prior to last week's win over the Raiders. If Mahomes' struggles were mental at all, then maybe his success in Week 10 can help flip a switch for the second half of the season.
That's a tough one, Seb. I think I'll go with pumpkin spice, but I'm more of a cold brew fan than a latte guy.