Odell Beckham Jr. joined a new team while Cam Newton reunited with his old one Thursday. Let's dive into those topics and much more in this week's PFF Mailbag
---
Click here for more PFF tools:
Rankings & Projections | WR/CB Matchup Chart | NFL & NCAA Betting Dashboards | NFL Player Props tool | NFL & NCAA Power Rankings
---
@BallardsBurner: Is Cam to Carolina similar to Wentz to Indy — in the sense that this is his last chance to make something of himself? If he implodes there, is he done for good?
This opportunity with the Carolina Panthers feels like Newton's last chance to prove himself as a starting quarterback. "Make something of himself" and "done for good" seems a little extreme. 
I think there's a possibility he could still sign somewhere as a backup (Chicago Bears?) next offseason if he struggles over the last half of the season in Carolina. Nonetheless, I do get the sense that this is Newton's last chance to prove himself as a competent starter. He was a free agent for 10 weeks after being cut by the New England Patriots, after all.
Nuance is needed to discuss Newton's performance last season in New England. He had one of the weakest sets of weapons in the NFL — his top targets were Jakobi Meyers, Damiere Byrd, James White and N'Keal Harry while the Patriots' starting tight end was Ryan Izzo — but he also was PFF's 23rd-highest-graded quarterback, which isn't great but also isn't the worst in the NFL.
There were plenty of factors that didn't go in his favor last season beyond pass-catching talent. He didn't have a full offseason, nor preseason, to learn the offense, and he missed a game with COVID-19. The Patriots were cap-strapped and undermanned, and then they spent a bunch of money to bolster their roster and cut Newton before he could play meaningful games with upgraded weapons. Quarterback Mac Jones has benefitted from Kendrick Bourne, Jonnu Smith, Nelson Agholor and especially Hunter Henry.
Still, when Newton was released, the consensus among league sources was that his best football was behind him. One source questioned Newton's arm strength and another said his skills were declining.
Newton has this chance to prove them wrong. If it goes well, then he very well could get another starting shot this offseason. And if it doesn't, then he might need to make a decision between accepting a backup role behind a young starter or retiring.
@SENTINEL_13_: #pffmaildoug If the Patriots were to land OBJ, would you consider them to be the AFC favorite? Or would it be the Ravens — or even possibly someone else?
Obviously, we now know that Beckham is heading to the Los Angeles Rams, so let's adjust this question into two parts.
First, it's a fascinating fit for Beckham and highlights that the Rams are Super Bowl or bust this season.
Odell Beckham's PFF grade and rank among WRs | By season
| | | | |
| --- | --- | --- | --- |
| Season | Snaps | PFF grade | Rank |
| 2021 | 290 | 66.4 | 59th of 98 |
| 2020 | 316 | 75.3 | 39th of 112 |
| 2019 | 990 | 68.7 | 58th of 102 |
| 2018 | 716 | 90.0 | 5th of 108 |
| 2017 | 211 | 69.2 | 49th of 107 |
| 2016 | 1002 | 87.0 | 6th of 104 |
| 2015 | 996 | 88.1 | 10th of 101 |
| 2014 | 775 | 90.8 | 2nd of 100 |
One source close to Beckham believed the receiver's better fit was with the Green Bay Packers, where he could serve as the 1B to Davante Adams' 1A while playing with quarterback Aaron Rodgers. However, it seemed like the Packers didn't step up to the plate as much as the Rams when it came time to get a deal done.
So now Beckham is expected to be thrust into a rotation with Robert Woods and Van Jefferson on the outside as Cooper Kupp continues to play in the slot. The Rams are already stacked at wide receiver, so Beckham should be eased into the offense as his shoulder continues to heal. There likely will be simple packages for Beckham early until he's more fully integrated into head coach Sean McVay's system (and healthy).
As for the initial point of your question, the AFC is wide open and kind of a mess. The Tennessee Titans are currently the No. 1 seed followed by the Baltimore Ravens at No. 2, the Los Angeles Chargers at No. 3 and the Buffalo Bills at No. 4. The Las Vegas Raiders, Pittsburgh Steelers and New England Patriots would currently be the wild card teams.
The Titans will eventually miss Derrick Henry, and the Ravens' injuries have piled up this season to the point where they lost to the Miami Dolphins on "Thursday Night Football." I keep looking at the Chargers, Bills and even still the Kansas City Chiefs, who are actually currently on the outside looking in at the playoff picture. If Patrick Mahomes can figure it out, then the Chiefs' offense should be back in good shape in due time.
A source said Mahomes is pressing and that defenses are completely changing their scheme to beat him. That source was also confident that Mahomes will appropriately adjust.
It's anyone's guess who could come out of the AFC as the No. 1 seed but don't rule out the Chiefs just yet. Really, or the Patriots.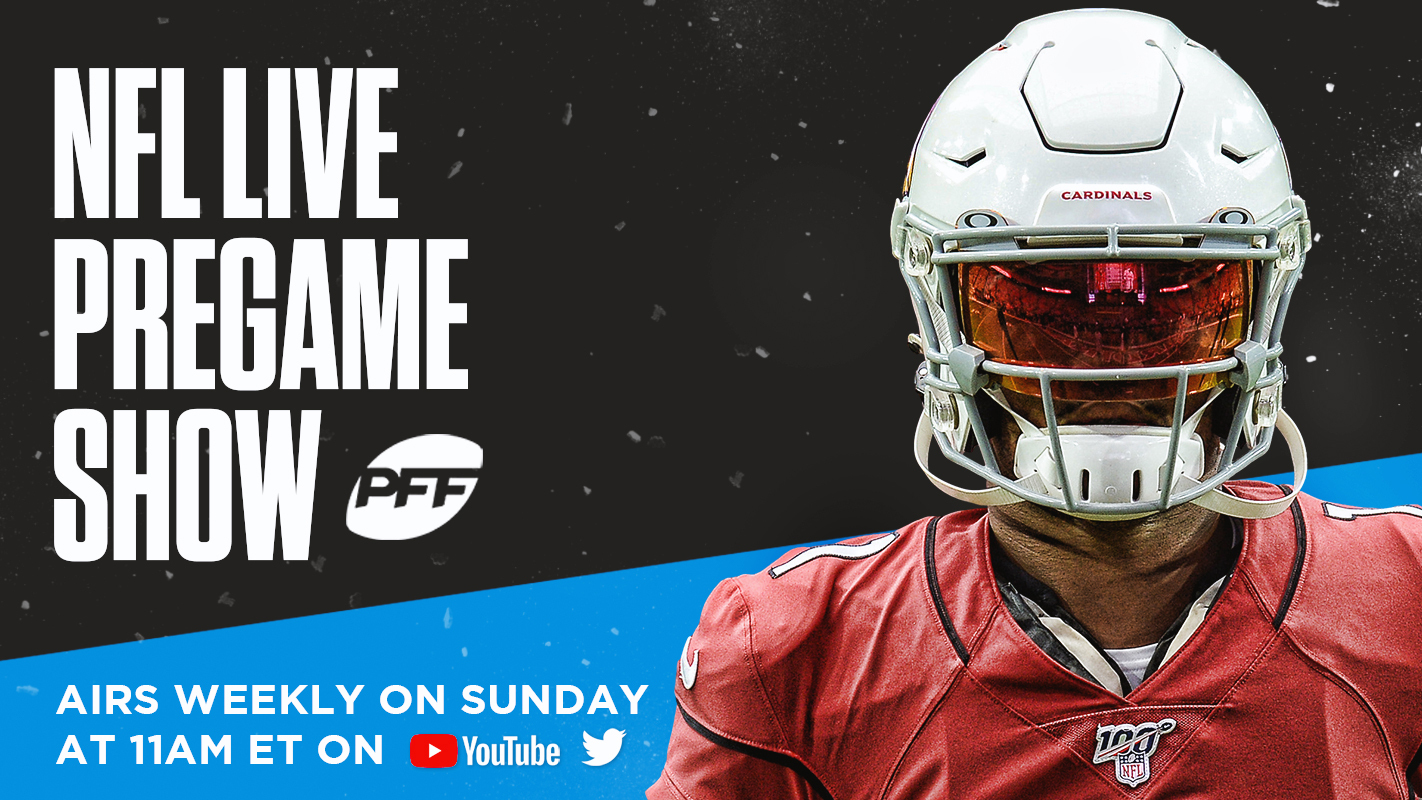 @BradLevy12: Are the 2021 Rams the next 2020 Bucs?
It's looking that way, right? But then again, the 2021 Rams might eventually need to play the 2021 Tampa Bay Buccaneers, who are still looking quite a bit like the 2020 Bucs.
The NFC is so top-heavy this season, as the Packers and the Arizona Cardinals are also in the mix. It seems like all four of those teams are currently stronger than anyone in the AFC.
But after adding Beckham and Von Miller, the Rams are suddenly looking like they could emerge as the top Super Bowl contenders.
@SteveSpaccareli: Potential Mike White & Zach Wilson vs. Nick Foles & Carson Wentz comparison?
It's a little early for that (I don't think White has won a Super Bowl yet), but White has definitely made things interesting on the New York Jets. He'll start this week against the Buffalo Bills. Then New York has a difficult choice to make when Wilson is healthy again.
Quarterback comparison
| | | |
| --- | --- | --- |
| Metric | Wilson | White |
| Total Dropbacks | 205 | 91 |
| PFF Grade | 59.5 | 59.4 |
| Passer Rating When Clean | 70.3 | 86.8 |
| Passer Rating Under Pressure | 50.5 | 117.9 |
| Big-Time Throw % | 4.1% | 2.1% |
| Turnover-Worthy Play % | 5.0% | 5.2% |
Here's what I'm looking at with White for the rest of the season: He'll be a restricted free agent after the season, so New York will need to decide whether to place a first-, second- or original-round (fifth) tender on him.
Regardless of what the Jets decide, White would be a relatively inexpensive backup on a one-year tender for the Jets. OverTheCap projects the tenders will come in at $5.479M for the first round, $3.927M for a second-round tender and $2.396M for an original-round tender. 
If the Jets placed a first-round tender on White, a team would need to sign him to an offer sheet and give up a first-round pick if New York declined to match. That seems unlikely. A team would have to give up a second-round pick if White is given the second-round tender and the Jets decline to match, and so on.
Even if the Jets are intent on Wilson being the starter of the future (which they should be), they also should be hoping that White lights it up for the rest of the season, as it increases the chances that the Jets could convince a team to give up a Day 1 or 2 pick to acquire White.
Let's forget about the first-round pick for a second, but a second-rounder isn't out of the realm of possibility. The Washington Football Team signed Taylor Heinicke to a two-year, $4.75 million contract essentially based on one playoff performance. Starting quarterbacks are hard to find. If White looks like one for the rest of the year, then a team very well could decide he's worth a second-round pick. Hey, the Panthers traded second-, fourth- and sixth-round picks for Sam Darnold.
The Jets also could decide to pay up and give White the first-round tender knowing a team isn't going to try to sign him to an offer sheet. That's an easy way to lock up a backup with potential starting ability.
But let's see how White plays for the rest of the season.
@UptDepass: What do you think about Los Angeles Chargers WR Josh Palmer?
I actually wrote a piece about Palmer this summer after attending a Chargers joint practice with the San Francisco 49ers. The Chargers like Palmer a lot, and he developed chemistry with Justin Herbert this offseason by consistently staying after practice with the quarterback.
Palmer has been more involved in the offense as of late, and he has three catches for 46 yards with a touchdown over the last two weeks.
I wouldn't be shocked if he surpasses Jalen Guyton for the No. 3 wide receiver spot in the second half of the season.
The Chargers would have been a decent fit for Beckham, DeSean Jackson or Josh Reynolds, but general manager Tom Telesco isn't aggressive in-season.