As a part of our partnership with ESPN, this is a part of a story that was originally published on ESPN+ and can be viewed in its entirety here with your ESPN+ subscription — Underrated, overrated NFL free-agent signings for 2021: How the Browns improved, and which teams got the best value
We're almost a week into NFL free agency, and teams wasted no time in signing players once the 2021 league year began. The best of the edge rusher market went quickly, but the wide receivers had to wait a little while longer, and a few of them took discounted deals.
As with any free-agency period, some of these signings are being overlooked, while some are getting a bit too much praise. And given the first salary-cap decrease since 2011, some big-money contracts will face extra scrutiny in the coming weeks.
With that in mind, PFF looks at each position and highlights the most overrated and underrated signings so far. In many cases, we're using the true contract numbers and not the numbers that we're reported, which are sometimes inflated and don't always reflect the true guaranteed money. All stats are from PFF, which grades every player in every game.
More from PFF's live free-agency coverage: 
2021 NFL Free Agency LIVE Deal Grader | The 100 best available NFL free agents remaining | 2021 NFL Free Agency Tracker | PFF Improvement Index for all 32 teams | Fantasy Football Free Agency Tracker
SIX UNDERRATED DEALS
The deal: Three years, $33.8 million ($24 million guaranteed)
The Browns entered the offseason with one of the most well-rounded rosters in the NFL, and the addition of Johnson takes them a big step closer to contention status. The former Rams safety finished the 2020 season as one of the five most valuable defensive players in the NFL, according to PFF's Wins Above Replacement (WAR) metric, and he did it while serving as the signal-caller for the No. 1 coverage unit in the league.
Johnson has proven to be capable of playing any role in any scheme. He has recorded PFF grades above 80.0 in three of his four seasons — all of which ranked 11th or higher at the position — and the one season he didn't was in 2019, when he was limited to only six games due to injury.
This was a home run for the Browns and might be the best signing of the week.
---
The deal: Two years, $9 million ($4.5 million guaranteed, also has two voidable years on top)
This contract doesn't even make Hill one of the 40 highest-paid cornerbacks in the league. Yet, over the past two years with the Rams, he has ranked 14th in coverage grade and 20th in WAR generated among all those at the position.
Cleveland got him on this dirt-cheap deal for one reason only: Hill is a slot corner. It's the most undervalued position in the game, and the Browns recognized this and seized the opportunity. When filtering to only slot snaps, Hill jumps to No. 1 in PFF coverage grade.
With the signings of two of the top and most underappreciated defensive backs on the market, Cleveland might have won free agency.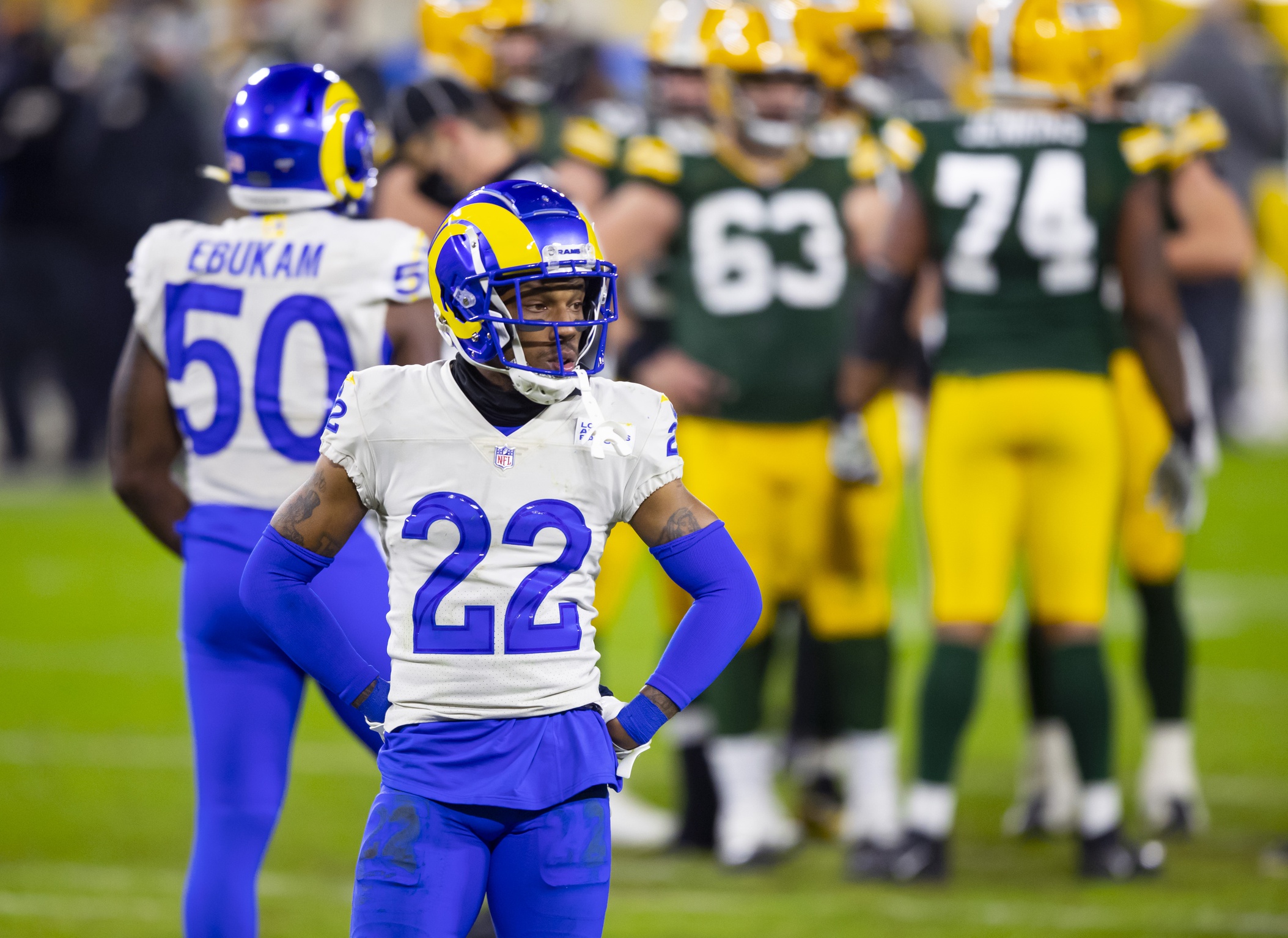 The deal: Three years, $21 million
Los Angeles desperately needed to bolster its offensive line this offseason. The 2020 unit trotted out eight different starting combinations, and the offensive line as a whole still combined for a PFF grade of 48.6, the second-worst mark of the past decade. They made a splash signing with former Green Bay center Corey Linsley, the highest-graded player at the position in 2020, and they followed it up with the addition of Feiler to further improve their woes up front.
The former Pittsburgh lineman is a versatile player who is more than capable of playing tackle or guard. After playing just 750 snaps through his first five years in the professional ranks, he finally started a full season at right tackle in 2019 and finished with the fifth-best pass-blocking grade at the position. He then kicked inside to left guard for the 2020 season, where he ranked 12th in passing block grade.
The addition of Linsley is going to significantly help this offensive line in 2021, but Feiler will make a big impact as well.
---
The deal: Three years, $22.5 million ($16 million guaranteed)
Zeitler's release from the Giants can be chalked up to the team's cap situation, but it's still puzzling as to why they couldn't make it work. Their offensive line was the lowest-graded pass-blocking unit in the NFL last season, and Zeitler was by far their highest-graded pass-protector.
The 31-year-old might no longer be the same player he was back in Cincinnati and Cleveland, but he's still producing at a top-tier level. He has generated the 15th-most WAR among guards over the past two seasons and ranks eighth among right guards in PFF grade over that same span.
Zeitler's run blocking will be a massive asset to Baltimore's offense, too, as he ranks 13th among all guards in negatively graded run-blocking rate since 2019. Ben Powers and Tyre Phillips each saw 100 run-blocking snaps at right guard for Baltimore in 2020 yet ranked 32nd and 44th, respectively, in run-blocking grade (among 46 qualifiers).
---
The deal: Four years, $24 million ($6 million guaranteed)
As we mentioned, slot corners are undervalued in the NFL. Nickel has become the new base defense, and defending the slot is arguably more difficult than covering the outside. According to our WAR model, slot corners have proved to be just as valuable as outside corners, and Cincinnati just got itself a great one on a reasonable deal with Hilton.
As an undrafted free agent out of Ole Miss, Hilton didn't play a single down in 2016. But he got the opportunity to play nickel for Pittsburgh in 2017 and has since established himself as one of the best players at the position. Hilton ranks third among qualifying defensive backs in slot coverage grade (87.5), passing stops (44) and plays on the ball (27) over the past four years.
---
The deal: Three years, $37.5 million ($27 million guaranteed)
This contract could end up being a steal for a franchise that has long been bad at the position. New York hasn't had a single wide receiver finish inside the top 10 at the position in receiving grade over the past decade, and it has just three instances of a receiver cracking the top 25 (Eric Decker in 2014 and 2015; Brandon Marshall in 2015).
Davis is coming off a career season with the Titans in which he finished eighth at the position in receiving grade at 87.2 and fifth in yards per route run generated at 2.58.
In the two years before that, just 63% of his targets were deemed catchable, according to our ball-charting process, which ranked 97th among 104 qualifying wide receivers. Despite that, Davis still managed to turn 26.7% of his total targets into a gain of 15-plus yards (ninth) in those two years.

SIX OVERRATED DEALS
The deal: Five years, $82.5 million ($35 million guaranteed)
Dupree is one of the riskiest bets in the 2021 free-agent class. Before he went down with a torn ACL last December, Dupree was notching sacks left and right. It's an attractive stat that teams will pay up for, as was evident this past week, but not every sack is the same. Dupree saw more than 60% of his pressures in 2020 come courtesy of cleanup or unblocked situations — by far the highest rate at the position — and generated a lowly 61.2 pass-rush grade which ranked 71st among 105 qualifiers.
That's been the story of his career. All but one of Dupree's six NFL seasons ended with him earning a sub-62.0 pass-rush grade. He might boast a high motor, but he doesn't consistently win true one-on-one situations. His departure from Pittsburgh's scheme likely will reveal that.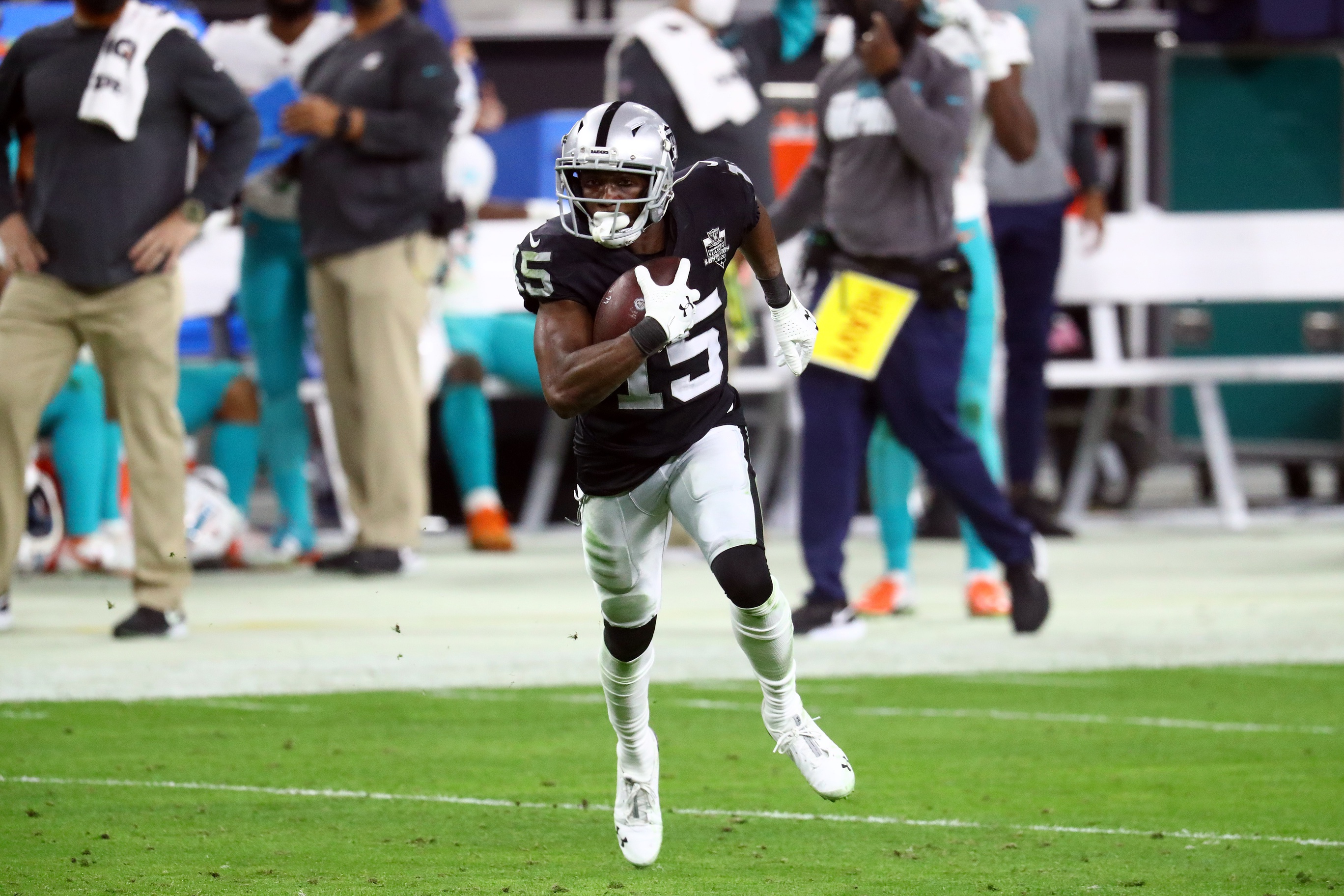 The deal: Two years, $22 million (up to $26 million; $16 million guaranteed)
Agholor is being paid under the assumption that he can replicate his 2020 production and then some. The Raiders used him in a far different manner than the Eagles, who drafted him in the first round in 2015. Agholor went from predominantly residing in the slot to the outside, where he saw deep crossers and vertical shots in Jon Gruden's offense. He was a home run threat for Vegas who consistently ran hot and cold. Drops plagued the speedster (15% drop rate ranked sixth-to-last), and while he racked up 21 receptions of 15-plus yards, 13 of them came in four contests.
Even assuming New England can extract the better end of that boom-or-bust play in 2021, Agholor is overpaid relative to his counterparts. He ranked just 45th among 99 qualifiers in receiving grade in 2020 despite it being easily his most productive NFL season. We've seen enough from him to know what kind of receiver he is; in the five years prior to 2020, he ranked 73rd among 74 qualifying wide receivers in receiving grade.
This was one of several head-scratching signings by the Patriots early in free agency.
---
The deal: Four years, $64 million ($32.5 million guaranteed)
Los Angeles had limited cap space available this offseason, deciding to use what it could to re-sign Floyd over safety John Johnson III. Considering Johnson generated 8.9 times as much PFF WAR as Floyd in his 2020 "breakout" year, this was a bold decision.
Like Dupree, Floyd's 2020 campaign was inflated by an impressive sack total and a bevy of cleanup and unblocked pressures on a line that features arguably the best player the NFL has ever seen, Aaron Donald. Floyd tied for fifth on the season in total sacks but finished 61st in pass-rush win rate. That will likely remain true so long as Donald continues to dominate, but the Rams didn't need to give up this kind of money to retain him. Plenty of other cheaper edge rushers on the market could have racked up that production in such situations.
This is the exact scenario that unfolded with Dante Fowler Jr in free agency last year. His 15 sacks (no half sacks) in 2019 in his one season as a Ram earned him a lucrative contract with Atlanta. And as a Falcon in 2020, Fowler's pass rush production took a steep hit, ultimately leading to him taking a pay cut last week.
---
The deal: Four years, $35 million ($16 million guaranteed)
The Jaguars shelled out big money for Jenkins, who should have garnered a contract in the realm of $3 million over one year, according to PFF's projections. Not to mention, Jacksonville had more than enough money to make a run for a far more valuable free agent safety, such as John Johnson III.
Jenkins played in a multiple roles with the Chargers, and Jacksonville's new regime was looking for versatility at the position. That being said, Jenkins has never "wowed" when on the field, regardless of position.
Back in 2019, when he played primarily free safety, he ranked 39th of 52 qualifiers in PFF grade when lined up deep. He then moved to a box role for the 2020 season, failing to crack the 50th percentile in PFF grade at the position. His run defense ranks near the bottom of the position, too; among 73 qualifying safeties since 2019, Jenkins slots in at 63rd in run-defense grade (56.3).
---
The deal: Four years, $60 million ($16 million guaranteed)
Just like the other two edge defenders on this list, Hendrickson earned a big payday for his sack total in 2020. However, the 2017 third-round pick's pass rush grade tied for 41st among 77 edge defenders over his four seasons with the Saints.
Hendrickson boasts 23 sacks on his NFL résumé, and 14 of them came last season, ranking behind only T.J. Watt for the most at the position. But of those 14 sacks, a whopping 11 were either in a cleanup or unblocked situation, which is the most PFF has recorded by anyone in a single season over the past decade.
Even worse, Cincinnati could have used the money it allocated to Hendrickson to retain one of its own, such as edge defender Carl Lawson — who fetched a three-year, $45 million deal from the Jets. Lawson ranked ninth in pass-rush grade and third in win rate this past season with the Bengals, and he also generated five times as much WAR as Hendrickson.
---
The deal: Two years, $14.5 million max value ($11 million guaranteed)
It's no secret that PFF values running backs differently than NFL teams and even the general football fan. It's one of the most overvalued positions on the field, yet the Raiders are paying Drake a hefty per-year figure, and he isn't even going to be the featured back in their offense.
Las Vegas was reportedly attracted to Drake's ability to produce in the passing game. While he certainly has gotten the opportunity to make plays as a pass-catcher throughout his five-year career with the Dolphins and Cardinals, his grades don't match the hype. Drake ranks 51st among 57 qualifying running backs in receiving grade since he entered the NFL in 2016, a major factor in him owning a single-season career-best WAR ranking of 24th (2018) at the position.