We're officially into team-building season, and it's time to look ahead to free agency. The offensive class is most notable for the number of big-name quarterbacks who are set to hit the open market, and they're worth their own separate discussion. For now, here's a look at the best non-quarterback offensive free agents with a focus on value, age and expected future performance.
(Also check out our top 10 defensive free agents.)
There was a clear increase in production in the Dallas Cowboys' offense once Cooper arrived in the middle of 2018, and he finished the 2019 regular season with the No. 7 overall grade among receivers (84.1). Cooper set a career-high with 503 yards on deep (20-plus yard) passes, third highest in the league, and he caught them at an efficient rate of 62.5% (tied for fifth). The Cowboys' passing offense has been one of the league's best with Cooper on the field, netting 122.0 EPA on his 907 plays compared to just 2.95 EPA on 425 plays without him. That massive difference is the best explanation for quarterback Dak Prescott's increase in production and Cooper's spot atop the offensive free agent list.
While he'll be 32 years old on opening day of the 2020 season, Green's consistent track record of production makes him an intriguing offseason possibility for many passing attacks. Green missed all of 2019 after playing only 458 snaps in 2018, so injuries and age are certainly a risky proposition. But when healthy, Green wins at all levels of the field. He finished the decade with the No. 6 grade among all receivers and 3,273 yards on deep passes, which ranked third. Green is worth a look for teams in need of a downfield threat on the outside.
Since entering the league in 2016, there have been two constants in Henry's career: injuries and production. When healthy, he's one of the best receiving tight ends in the game, and his 90.5 receiving grade against single coverage is eighth-best in the league since 2016. Henry is also a solid run blocker, posting above-average seasons in two out of his three full years. Any team looking for his services is going to get a mismatch weapon who can win in-line, in the slot or on the outside. That versatility is extremely valuable in today's NFL.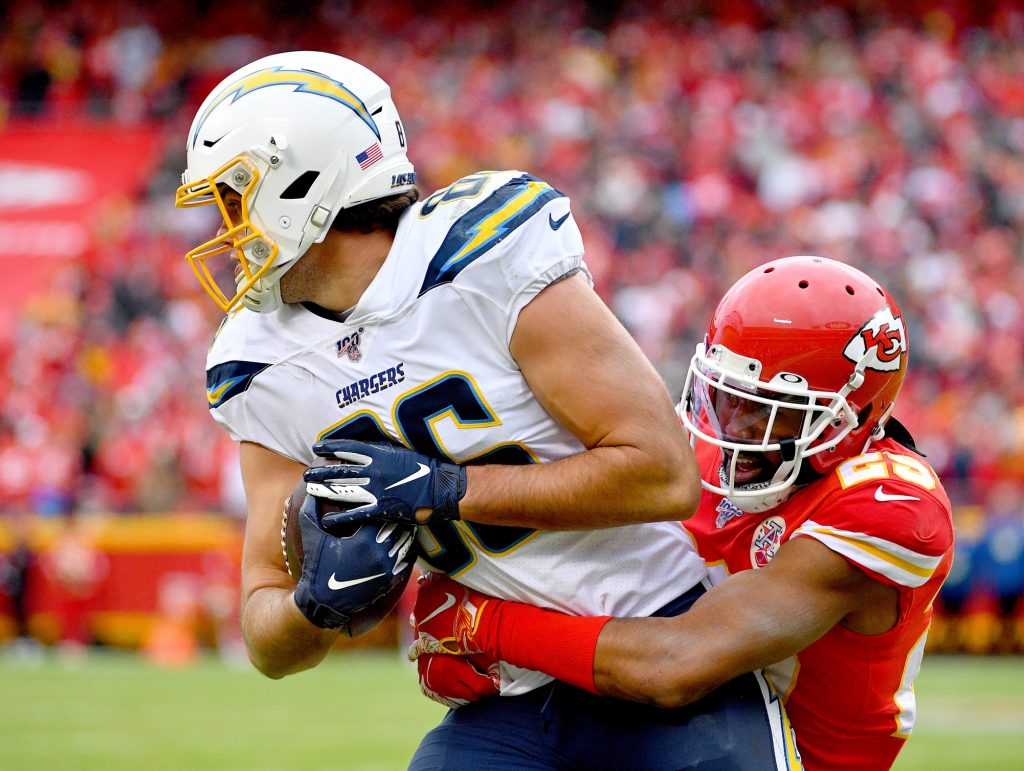 Denny Medley/IMAGN
One of the most underrated players in the league, Castonzo has been consistently good throughout his career, posting above-average grades between 76.9 and 83.4 in every season dating back to 2012. He's one of the best pass-protecting left tackles in the league — his 84.4 grade ranked eighth last year, and he had the No. 5 grade in "true pass sets" (think pure dropback passing situations). Castonzo is less effective — but still solid — in the run game, finishing 16th with a 70.2 grade last season while flashing his ability to play in any scheme. Heading into next season at 32 years old, Castonzo is one of the most valuable tackles in the league.
Another pass-game weapon, Anderson has done his best work down the field for the Jets, where he has the No. 15 grade in the NFL on 20-plus yard throws since 2016 and ranks 11th in deep receiving yards (1,311). Anderson has been part of one of the worst groups of playmakers in the league during that time, making his value even more intriguing for a team that has better complementary pieces.
Conklin is the best right tackle in the market, and he's coming off a regular season in which he finished 12th overall among tackles in PFF grade (78.3), including the No. 5 run-blocking grade (81.0). Conklin has some issues in pass protection, as his pass-blocking grade ranks just 49th on true pass sets over the last two seasons, and he's on the higher end among offensive tackles receiving help (double teams, chip blocks, etc). Still, Conklin is a versatile run blocker who finished with the No. 6 grade on zone runs and the No. 14 mark on gap runs, and he's been one of the better right tackles in the league since being drafted in the first round in 2016.
After playing over 1,000 snaps in each of his first two seasons, Scherff has battled injuries over the last three years, missing 15 games along the way. When healthy, he's been among the league's best, grading between 75.0 and 81.4 in all but one of his five NFL seasons. In 2019, Scherff finished with the No. 28 overall pass-blocking grade (72.0), but his No. 15 ranking on true pass sets bodes well for a resurgence next season. In the run game, Scherff ranked in the top six when blocking for both gap and zone schemes, and he is a fit for any NFL team looking to upgrade on the interior, though recent injuries are certainly a concern.
It's been a story of continuous improvement for Thuney since entering the league in 2016, and he finished the 2019 regular season with the No. 5 overall grade among guards (77.4). Thuney has had his best year in pass protection, allowing just 16 pressures on 693 attempts, good for the No. 3 pass-blocking grade in the league (87.4). A converted college offensive tackle, Thuney struggled against more powerful players early in his career, but he's progressed nicely into one of the best all-around guards in the league.
Even with a perceived rejuvenation to his career in 2018, Ebron has enough of a sample size to feel comfortable about his skillset as a solid pass-catching threat and below-average run blocker. Ebron set career-highs in receptions (74), yards (827) and touchdowns (14) in 2018, though when paired with a 70.5 receiving grade, we see that some of that production was fool's gold. Even if he never reaches those heights again, he's heading into next season at 27 years old with four straight campaigns of 69.0-plus receiving grades — and that's a good resume for an athletic tight end who can work the middle of the field.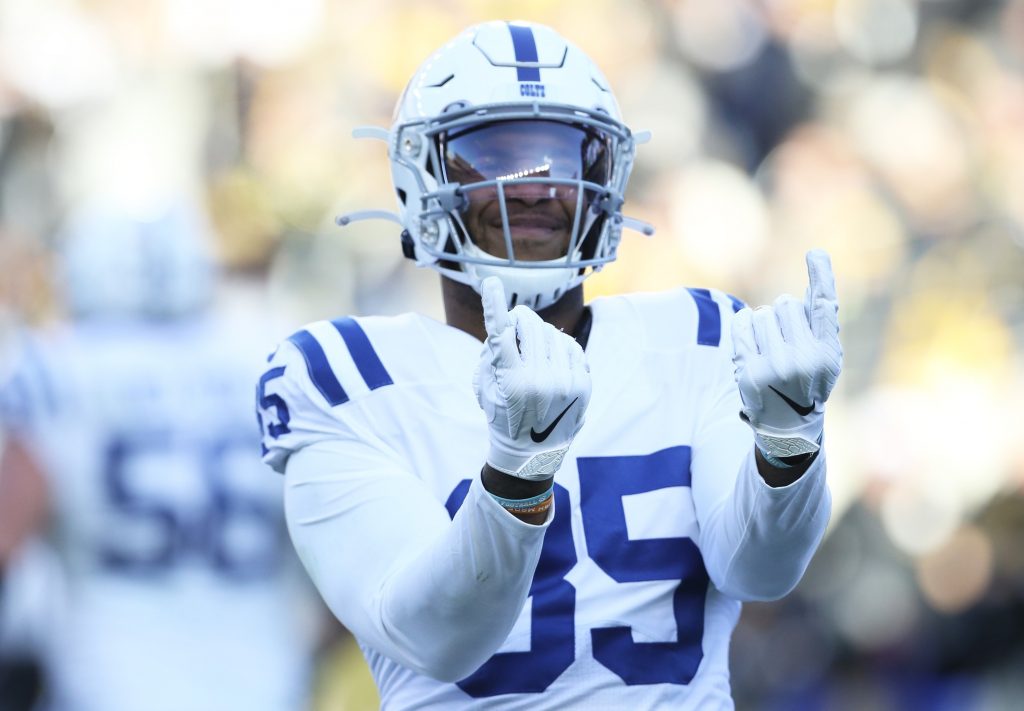 Charles LeClaire/IMAGN
Hooper has developed into a solid receiving option, but he's more of a dependable, complementary piece rather than a mismatch creator. Since 2016, Hooper has gained 75.5% of his receiving production on passes defined as holes in zones or underneath the defense (think drag routes, flat routes) — by far the highest percentage in the league. Add to it that Hooper has just a 58.9 receiving grade against single coverage since 2016, and it's clear that his production has largely been a product of the situation in Atlanta. All that said, Hooper is a mid-tier run blocker who can take advantage of being surrounded by good playmakers on the outside, and he has value as a complementary piece in the pass game.