Following in the footsteps of the NBA, the player empowerment movement is growing in the NFL. If a star player wants a new contract that his current team isn't willing to offer, he demands a trade. And if disagreements fracture his relationship with the coaching staff and front office, he forces his way out. You can debate the optics of it and whether it's "good for the game," but one thing is sure — it makes for an entertaining offseason.
[Editor's Note: PFF's advanced statistics and player grades are powered by AWS machine learning capabilities.]
The NFL landscape can change on any given day. Just look at some of the players who have been traded over the last three seasons
2018
2019
2020
I limited it to five players per season for brevity's sake, but the list of traded big-name players extends well past the 15 listed above. And as for the teams that have acquired those players, let's just say some have risked a lot more than others. We can't fully judge all of these deals yet, but there are several takeaways that we can glean from the process before the results come through. 
Takeaway No. 1: Don't overrate the impact that a single defender can make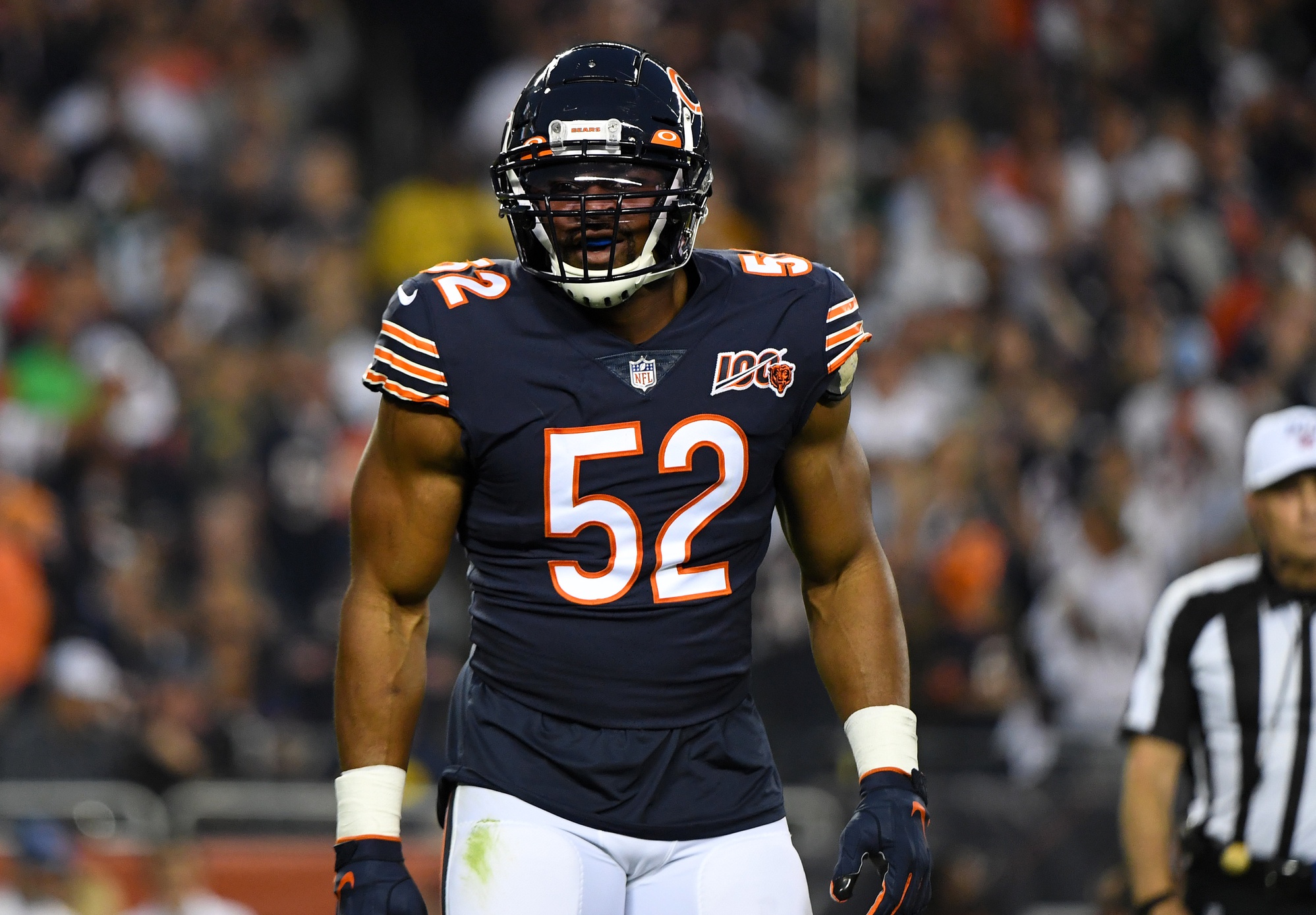 You want good football players on your team. Even the "running backs don't matter" mantra isn't a literal translation — of course you would want a player like Christian McCaffrey in a world without a salary cap.
There is a salary cap constraint in the NFL, though, and the resources it takes to lock down a top-tier running back on a second contract doesn't provide enough value to justify the move when compared to the resources it would take to find a competent replacement. That is the basis of the running backs don't matter argument, and it extends to other areas of the game. 
PFF's Eric Eager wrote a piece back in March on whether it was better to have depth or stars on the defensive side of the ball. I encourage you to read the article for yourself, but this paragraph summarizes his findings. 
To summarize, it appears that a defense's performance in coverage is every bit a function of lesser-regarded players than it is its stars. And while the highest-performing pass-rusher in a game can be the most important, results there are also mixed, as the highest-graded pass-rusher going into a game is not the one who has the biggest impact on game results from a pass defense perspective. Offenses are what mostly control processes in football, and they have the free will to target, avoid and/or work around an opposing defense's top players. Whether secondary and tertiary players are weak fundamentally or playing more than they should be due to injuries, it's very difficult for a defense to "hide" them from the opposition. Only if secondary and tertiary players are up to the task will it be tough for an offense to have success through a limitation of choices.
As a defense, it's better to limit weaknesses through the addition of depth than it is to have a couple of elite defenders — the latter is what makes several of these blockbuster trades look like bad value in hindsight.
Take arguably the three biggest names to change teams over the last three seasons — Khalil Mack, Jalen Ramsey and Jamal Adams. Each of them can probably claim to be the best player at their respective positions, and if not, their name is near the top. Yet, for as good as they are, their effect on the outcome of games is still limited. 
PFF wins above replacement and rank among all players since 2017
| | | |
| --- | --- | --- |
| Player | PFF WAR | Rank among all players |
| Khalil Mack | 0.84 | 133rd  |
| Jalen Ramsey | 1.47 | 54th |
| Jamal Adams | 1.58 | 46th |
Ramsey and Adams have been among the most valuable defenders in the NFL over the past three seasons — while Mack suffers a bit from coverage being more valuable than pass rush — but all three still rank outside the top 45 players in the league in PFF WAR. It's a quarterback- and offense-driven league. 
There's no question that Adams is going to help the Seattle Seahawks' defense — he provides plus play as a run defender, coverage defender and pass-rusher across multiple positions. And the Seahawks' trade for Adams actually makes more sense than the moves made by the Chicago Bears and Los Angeles Rams for Mack and Ramsey, respectively, given that Seattle has one of the best quarterbacks in the NFL locked down. Still, it's hard to say that Adams is going to justify multiple first-round picks and what will likely be a record-setting contract at safety.
This was a Seahawks defense that benefited from some turnover luck last year after ranking 19th in EPA per play but just 27th in yards allowed per play. Adams isn't going to single-handedly bring this group back to the dominant group of five years ago, just as Mack and Ramsey haven't single-handedly changed their new defenses. A single defender can only do so much if there are other weaknesses on the field to exploit. 
Takeaway No. 2: Giving up premium picks for a player without locking down a new contract beforehand is a dangerous game to play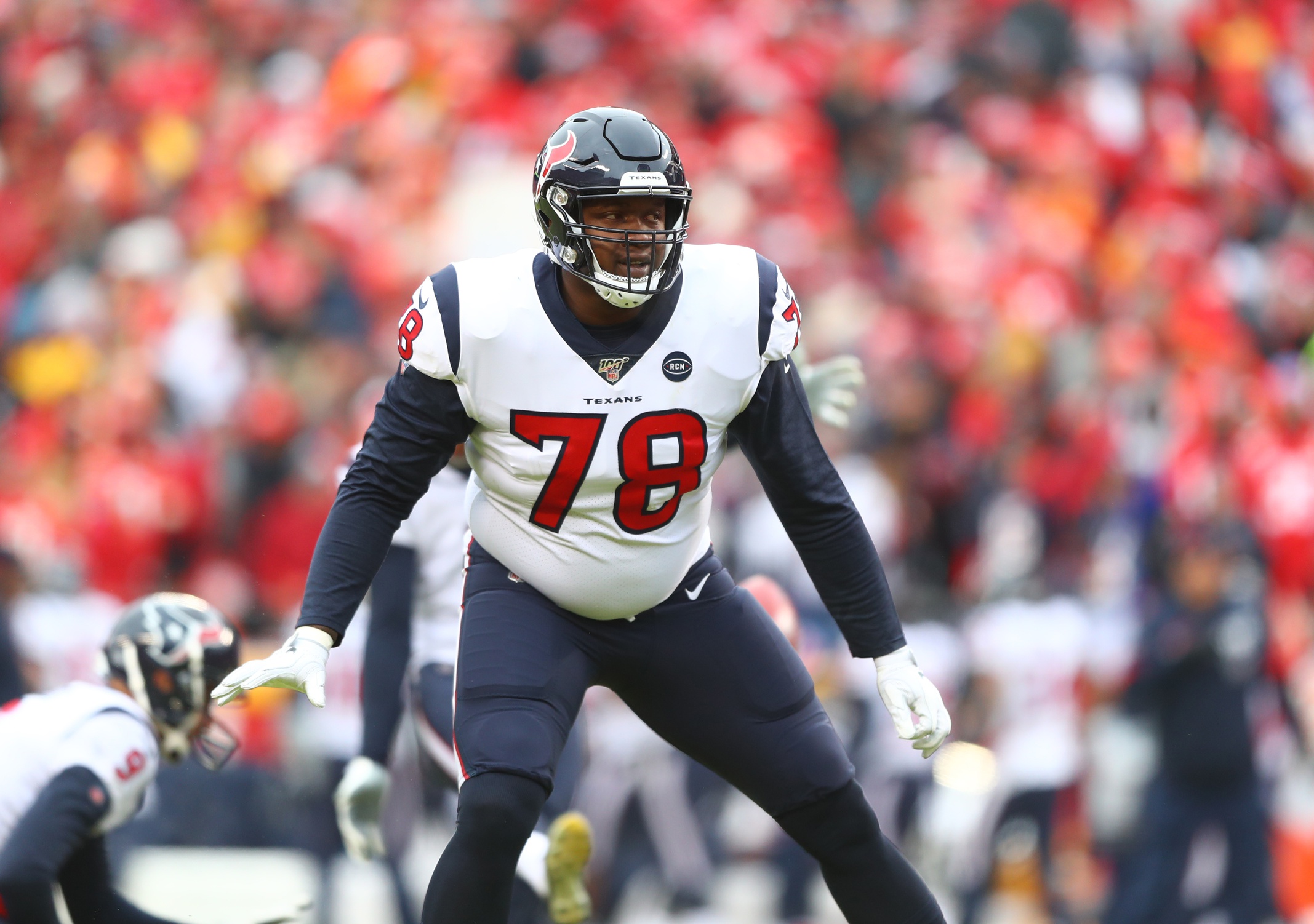 Let's call this one the Laremy Tunsil lesson: Giving up two first-round picks and a second-round pick for an offensive tackle, a complementary wide receiver and several late-round draft picks is one thing. Doing that without a deal in place for Tunsil — the centerpiece of the trade — is another thing.
Tunsil had the best season of his career with the Houston Texans last season, taking a step towards being one of the top tackles in the NFL. In that regard, the trade worked out because Tunsil had not necessarily been that guy before 2019. 
The issue is that Tunsil also had all the leverage when negotiating his second contract after the season was over. Houston wasn't going to let him walk after giving up all those draft picks to secure his services, and that resulted in a three-year, $66 million contract ($50 million guaranteed) that Tunsil negotiated himself, without an agent. 
Highest APY among offensive linemen, per Over the Cap
| | | |
| --- | --- | --- |
| Player | Average salary per year | Total guaranteed |
| Laremy Tunsil | $22,000,000 | $50,000,000 |
| Lane Johnson | $18,000,000 | $55,845,000 |
| Anthony Castonzo | $16,500,000 | $17,000,000 |
| Trent Brown | $16,500,000 | $36,250,000 |
| Taylor Lewan | $16,000,000 | $50,000,000 |
That contract is ideal for Tunsil. He reset the tackle market by $4 million per year with a high percentage of guaranteed money, and he'll hit the market again in just three seasons.
From a team's perspective, Tyron Smith's eight-year contract shows us the benefit of locking a star into a long-term deal to take advantage of a rising cap. Houston didn't quite do that, paying a steep price on a deal that only secures Tunsil's services for three more seasons. 
Calais Campbell — one of the best defensive linemen in the NFL — recently talked about how he was impressed with Tunsil's development on PFF's 2 for 1 Drafts podcast. His 88.2 pass-blocking grade in 2019 wasn't just a career high; it ranked third among all qualifying tackles behind only Ronnie Stanley and David Bakhtiari. This all goes to say that Tunsil is a good player who helps Houston's offense, but it's still probably not enough when considering what they gave up to get him and keep him on the roster.
Now, the Rams find themselves in a similar situation with Ramsey.  
Takeaway No. 3: Take advantage of teams looking to unload talented veterans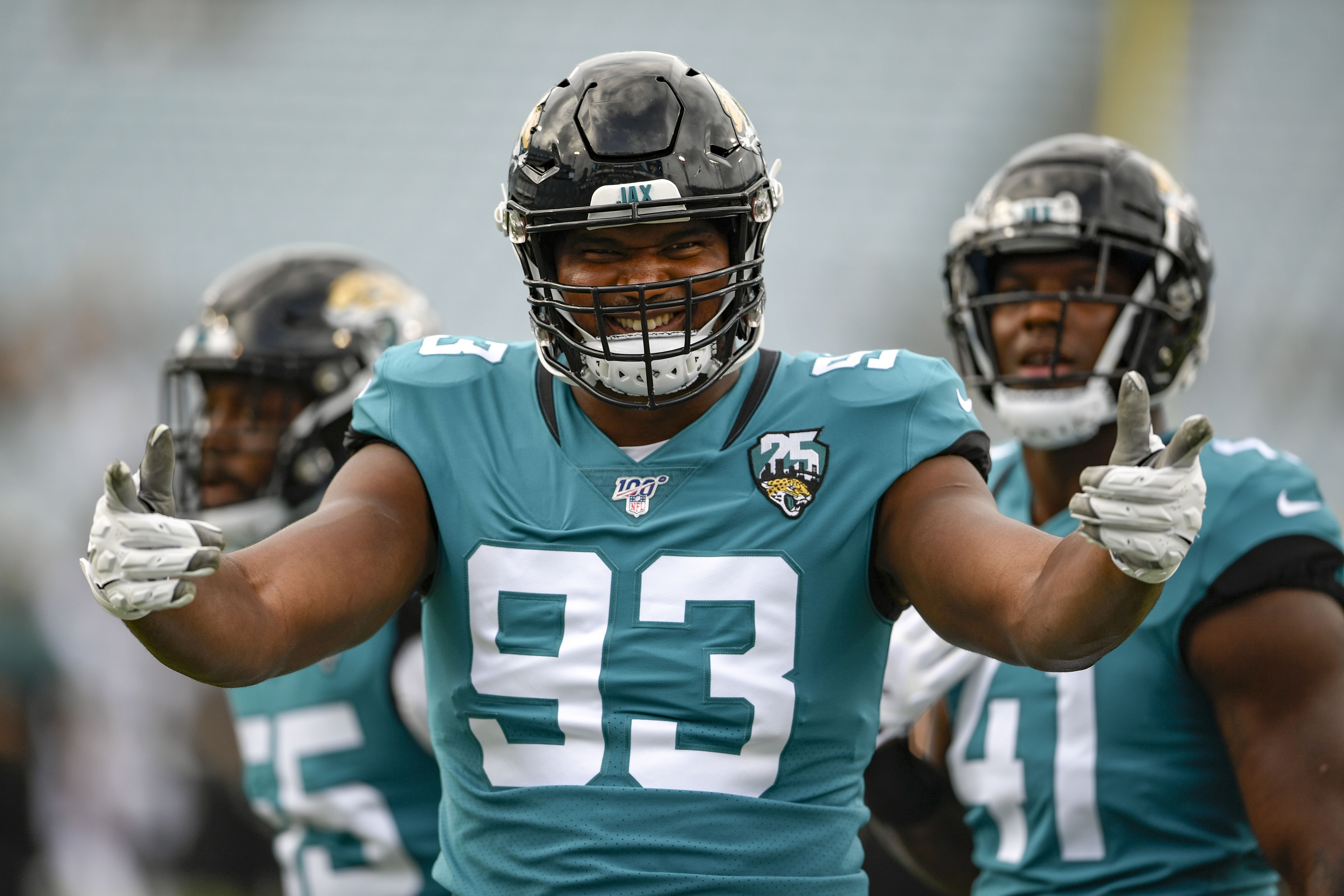 One of the things that struck me most when going back and looking at the trades over the last few months is that several teams came away with strong value on players nearing or across the age-30 threshold. These are a few deals that highlight that point:
The only two defensive linemen to grade higher than Campbell since he joined the Jaguars are Aaron Donald and Fletcher Cox; Bouye is coming off a down year, but he showed legitimate No. 1 cornerback play from 2016 to 2018; Casey has recorded a PFF grade above 70.0 in every season of his nine-year NFL career; Harmon has been one of the premier playmakers at safety for years in New England. Lastly, Williams and Slay cost a third- and fifth-round pick each, but both have been in the conversation for the top player at tackle and cornerback, respectively, in recent years. 
These are quality, above-average starters who can still contribute, and these teams are getting them for late Day 2 and Day 3 picks. Sure, Slay also needed a new contract, and Williams will need one after this season, but the modest pick compensation makes that easier to stomach than the multiple first-round picks on top of a record-setting contract that we've seen in other deals.
If you're a contender, you would be foolish to not capitalize on situations where there may be dysfunction or instances where a bad team is merely trying to unload a veteran and build towards the future — take the sure thing who will help your team now rather than playing the lottery late in the draft.