The Philadelphia Eagles took care of business at home on Thursday night, beating the Minnesota Vikings 34-28 to advance to a 2-0 start to the season.
Here is our initial statistical review of how the teams played.
Game Summary

According to our new noise-canceled score metric, the game was a bit closer than it looked. The Eagles were ultimately the deserved winner because they moved the ball more efficiently, especially through their dominant run game.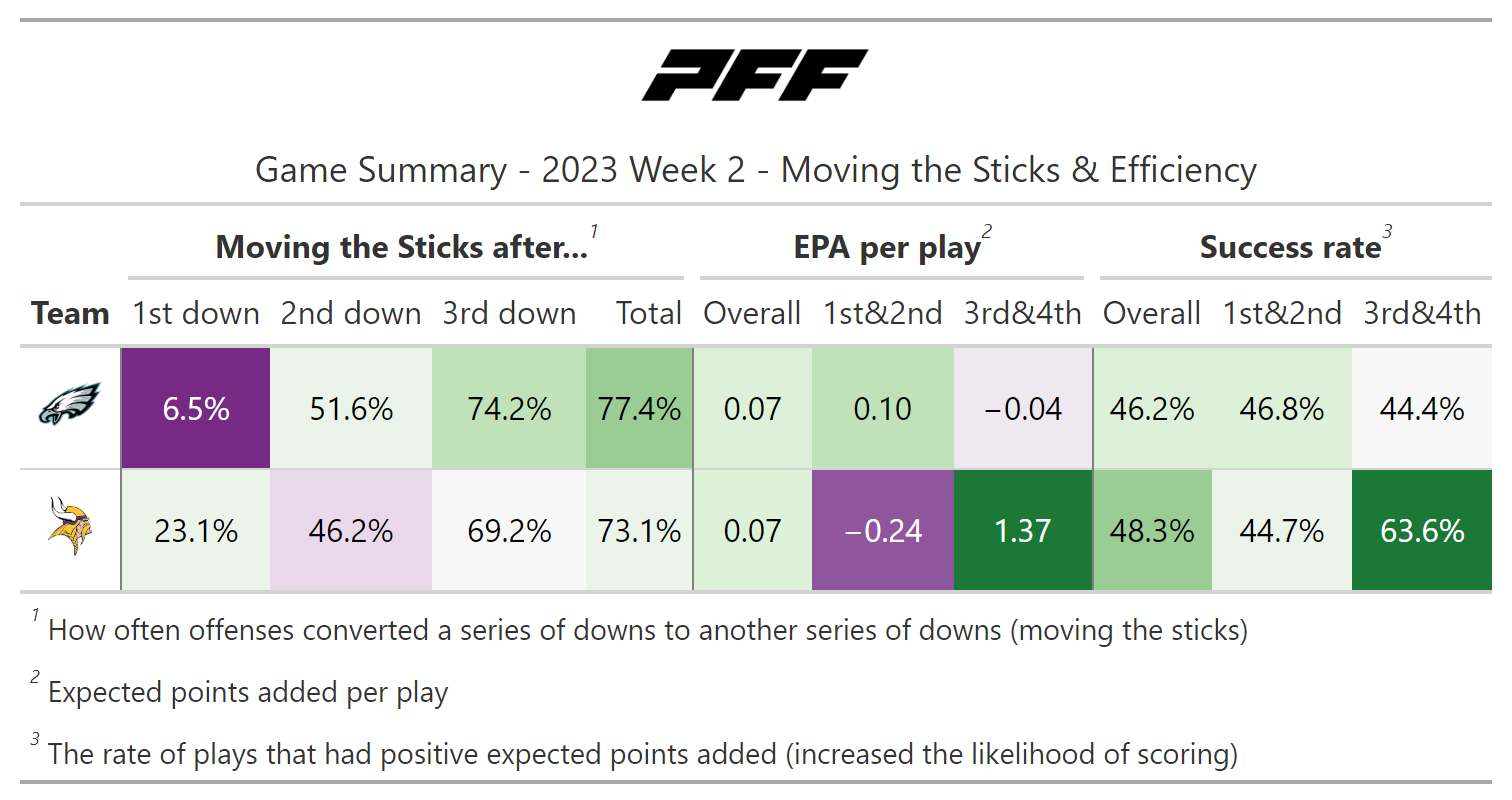 The Vikings lost this game on special teams and via turnovers, as these two phases contributed roughly 16 net points for the Eagles — way more than the final margin.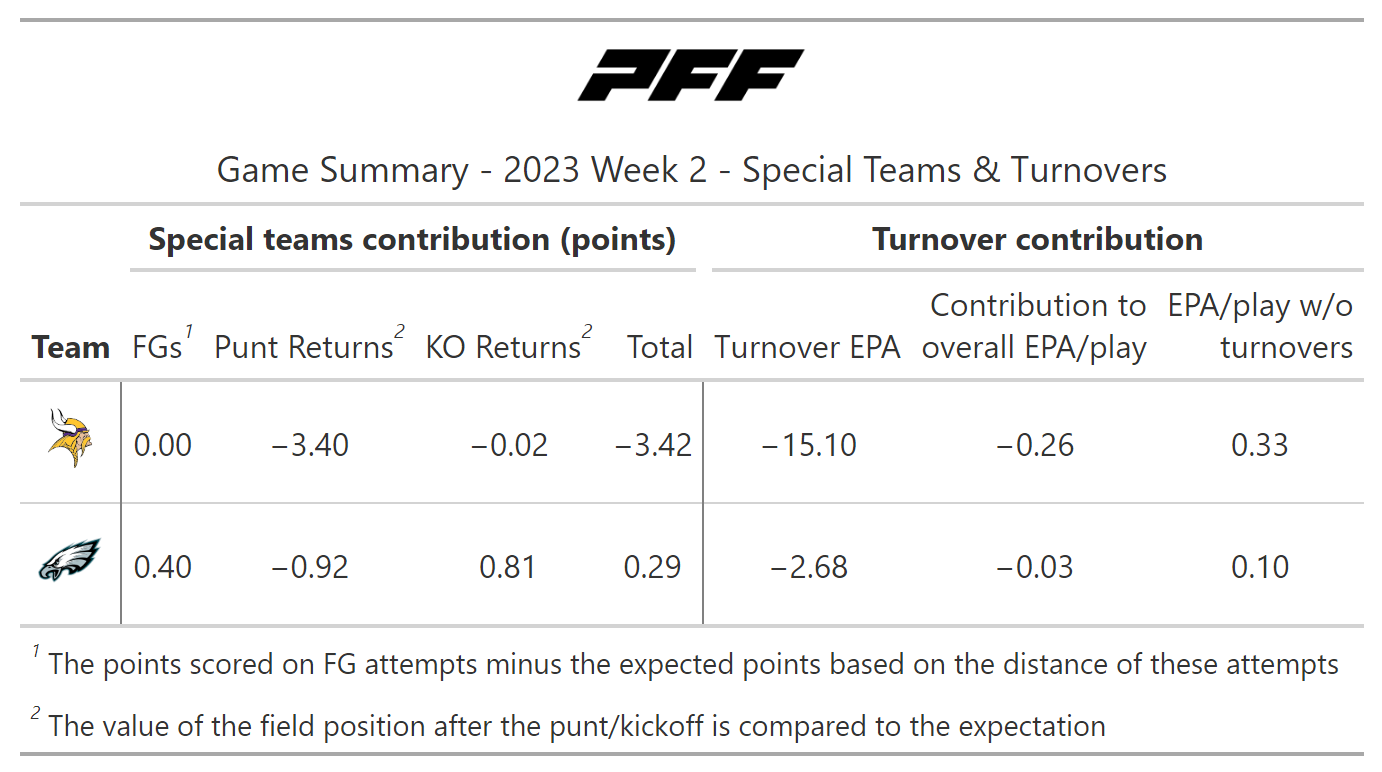 Passing summary
The Vikings' passing game was dominant throughout the night. However, the sack fumble to start the second half was the one misplay that cost them dearly, as it set up the Eagles for a short field and, ultimately, a touchdown.
On the other side of the ball, the Eagles passing game struggled for the second game in a row. And this time,, it didn't happen against a defense as good as the New England Patriots.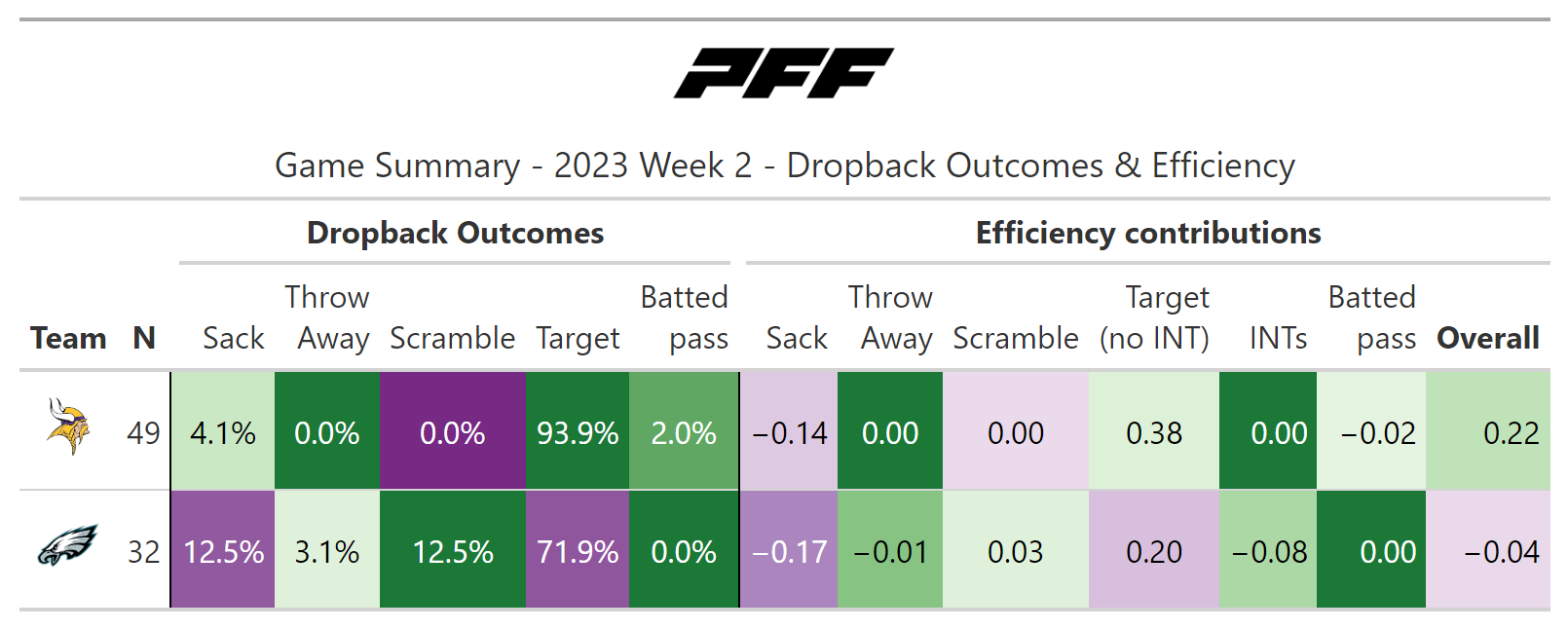 Receiving summary
Justin Jefferson has caught 309 yards after two contests and is on pace for a record-shattering year. T.J. Hockenson and Jordan Addison also had a nice game for the Vikings, as Minnesota's passing and receiving game certainly wasn't the problem last night.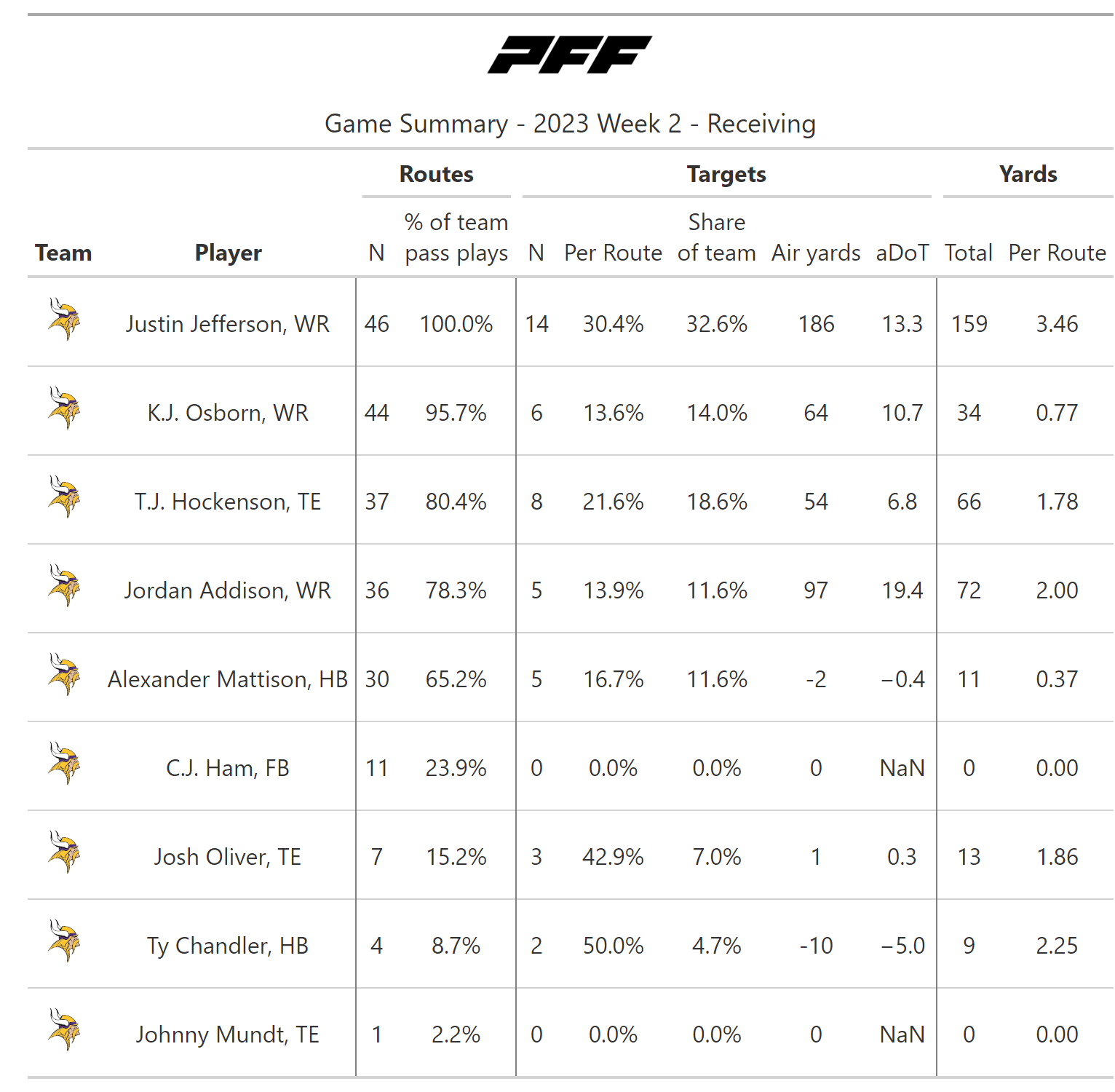 A.J. Brown and Dallas Goedert had quiet nights despite leading the Eagles in targets, but DeVonta Smith made up for it with 131 yards on only five targets.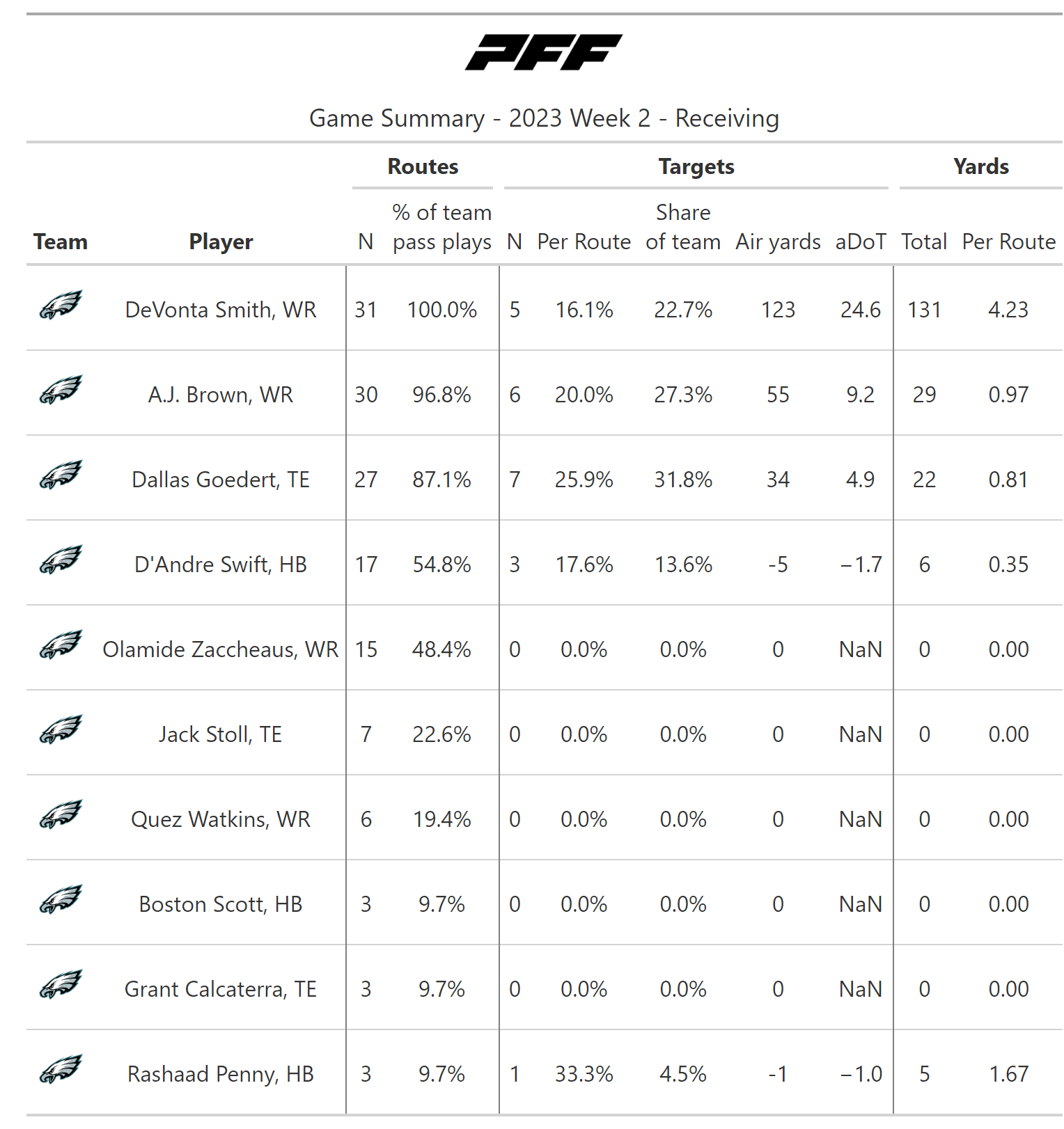 Rushing summary
The rushing summary is where we finally find the reason why the Eagles were ultimately the better team. The Eagles ran a lot, and they were efficient doing it, averaging a whopping 0.32 EPA per rush on early downs.