We may be just a quarter of the way through the 2020 NFL season, but rookies league-wide are continuing to make a name for themselves, with some ranking among the very best players at their positions while others are on the way to breaking PFF records.
This week's rookie ranking is dominated by the offensive side of the ball; we have a new player at No. 1, two new entrants and not a single player stayed in the same spot. With the help of Premium Stats 2.0, we present to you the highest-graded rookies in the NFL through Week 4 of the 2020 NFL season.
[Editor's Note: PFF's advanced statistics and player grades are powered by AWS machine learning capabilities.]
Over the first couple of weeks, Onwenu saw a good chunk of his snaps come in either jumbo sets or at right tackle, and he more than held his own, earning a 78.0 PFF grade over 51 snaps in that span. Onwenu then got the start at left guard in Week 3 and had himself a day, ending the game with an 86.7 PFF grade. He allowed just one hurry across 32 pass-blocking snaps and was a people-mover for the Patriots' rushing attack, generating an 83.6 run-blocking grade across his 37 snaps as a run-blocker.
He then got the start at right guard against the Chiefs in Week 4 and had an even better game. He finished the night with a PFF grade of 91.3, producing top-five marks among guards in Week 4 in both run-blocking (87.3) and pass-blocking grade (88.8). This not only gives him the highest PFF season grade by a rookie this year; it also gives him the second-highest PFF grade among all linemen.
Jefferson claims the No. 2 spot in the PFF rookie rankings after earning position-high PFF grades in Week 3 and Week 4. And not only is he the highest-graded rookie so far; he's also the highest-graded wide receiver in the entire NFL.
Jefferson has averaged a remarkable 5.67 yards per route run over the past two weeks, nearly two yards more than any other wideout on a per-route basis.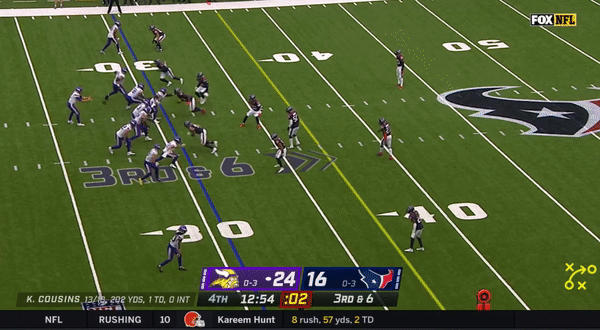 The biggest concern with Jefferson coming out of LSU was the fact he hadn't proved that he could win out wide against single coverage, but he's put that concern to bed over the last two weeks by recording a 96.5 receiving grade in man-to-man situations — nearly four grading points higher than any other wideout.
It's early, but it looks as though Jefferson is more than capable of filling the void left by the departed Stefon Diggs and teaming up with Adam Thielen to form of the NFL's most lethal WR duos.
The Jaguars have been putting Robinson to work on the receiving front, and it's paying off big time so far. Robinson has now generated 2.6 yards per route run, trailing only Alvin Kamara for the best mark among running backs. He has also broken eight tackles on 14 receptions, once again trailing only Kamara for the best at the position.
Robinson's impact as a receiver has been the difference-maker here, but he's been reliable as a ball carrier, too, as his 76.7 rushing grade is currently the seventh-best at the position.
The No. 1 overall pick is slowly creeping up this board after two weeks of strong play.
Burrow has earned an 88.5 PFF grade over the last two weeks, fourth-best in the NFL over that span. And while the deep ball doesn't look to be all the way there yet for the rookie — he has completed just one of his 22 20-plus-yard pass attempts — Burrow has been one of the top passers in the game at the intermediate range, generating an elite 92.9 passing grade on throws up to 19 yards downfield that trails only Russell Wilson and Aaron Rodgers.
Burrow's accuracy and timing have been on full display on these intermediate-range throws, with just 2.8% of them resulting in a quarterback-fault incompletion, the lowest rate in the NFL and over six percentage points better than the league average. We are only four weeks into his NFL career, but Burrow is already producing at a top-10 level despite the bad situation in Cincinnati.
After producing the eighth-best PFF grade among edge defenders through the first two weeks, Young's Week 3 didn't go as planned. The second overall pick suffered a groin injury just 13 snaps into the game, subsequently knocking him out. Up until that point, Young produced a 78.0 PFF grade that ranked fifth among qualifying edge defenders.
The good news is that it isn't reported to be a serious injury that will cause him to miss a significant chunk of time. He did miss Washington's Week 4 matchup against the Baltimore Ravens, but it's unknown whether he will be able to go in Week 5 against the Los Angeles Rams. If Young can go, he'll have a tough test ahead of him, as L.A. tackles Andrew Whitworth and Rob Havenstein rank third and 19th, respectively, among tackles in PFF grade.
Gibson went off in Week 4 as a receiver. The dynamic back put up a 95.1 receiving grade as he hauled in four of his five targets for 81 yards. Of those four catches, three went for 15-plus yards, and he broke two tackle attempts in the process.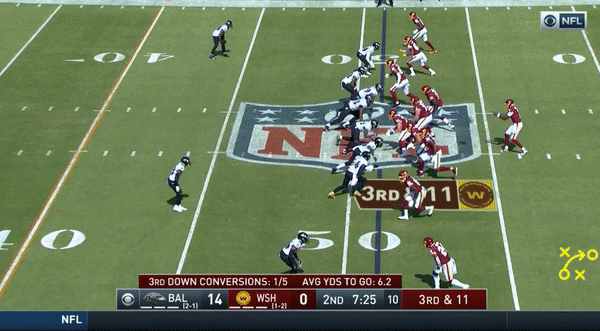 Gibson's Week 4 outing was reminiscent of his days back at Memphis, where he was more of a slot receiver than running back for the Tigers.
The big worry with him coming into the NFL was his ability to be an effective ball carrier, with just 33 carries in his collegiate career. Gibson hasn't created many big plays on the ground quite yet, but he has sure been elusive, breaking 11 tackles on 44 carries.
Shenault made a modest impact for the Jaguars' offense in his first three games but stepped up his game in the Week 4 loss to the Cincinnati Bengals. Shenault posted an 84.1 PFF grade for the game, generating three gains of 15-plus yards on his six targets.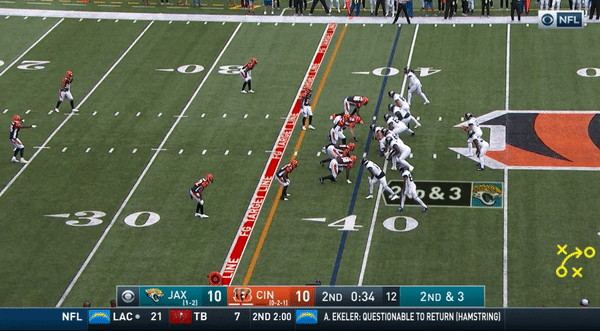 In addition to those three big plays, Shenault also showed off his balance with a couple of broken tackles. After this solid Week 4 performance, Shenault now has a 77.0 receiving grade for the year, 18th among qualifying wideouts.
Lewis has had one of the most confounding starts to the season as any player in the NFL. Through the first two weeks of his NFL career, Lewis tied for first among all guards in run-block grade at 90.1 while ranking fifth-to-last in pass-blocking grade at 36.6. The third-round rookie also led his position in penalties, with four.
After missing most of Week 3 with an injury, Lewis returned to the Seattle lineup for the Week 4 matchup with the Miami Dolphins, and things just suddenly switched. He struggled to create any lanes for the rushing attack, earning a 59.8 grade as a run-blocker, but he allowed only one pressure all game long and ended the game with an 80.7 pass-blocking grade, ranking eight at the position for the week. Now, it's just a matter of piecing the two facets of play together throughout a game.
Wirfs had one of the most underappreciated performances of Week 4. The 2020 13th overall pick had to go up against one of the NFL's best edge rushers in Joey Bosa of the Los Angeles Chargers, but Wirfs was the one to come out on top, as he held Bosa to a sub-10% win rate on their 35 matchups in the passing game. Just 11 times has Bosa gone up against the same tackle for more than 20 snaps in a single game, yet Wirfs has been the only one of the 11 to keep him at a single-digit win rate. After that stellar outing, Wirfs now sits at a PFF grade of 73.7, 23rd among all qualifying tackles.
Becton was still nursing a shoulder injury going into Week 4 and was only supposed to see the field in the case of an emergency.
Well, in true New York Jets fashion, emergency struck early when Chuma Edoga went down with an injury. Becton was thrown into action and played just 17 snaps before coming out of the game, but the damage had been done — he earned a 47.2 overall grade and a disappointing 25.9 grade in pass protection, dragging his overall grade from the 76.9 he had earned before the contest to 72.6.
It's unknown whether Becton will be good to go in Week 5, but hopefully we get to see him healthy again soon.