Tom Brady is officially on the open market.
The now former New England Patriot and arguably greatest quarterback of all time posted on his Instagram to confirm that the two sides will be parting ways this offseason and that he will be playing elsewhere in 2020. So, the obvious question is, where will Tom Brady play in 2020?
Let's take a quick look at the top candidates for his signature and examine what they bring to the table.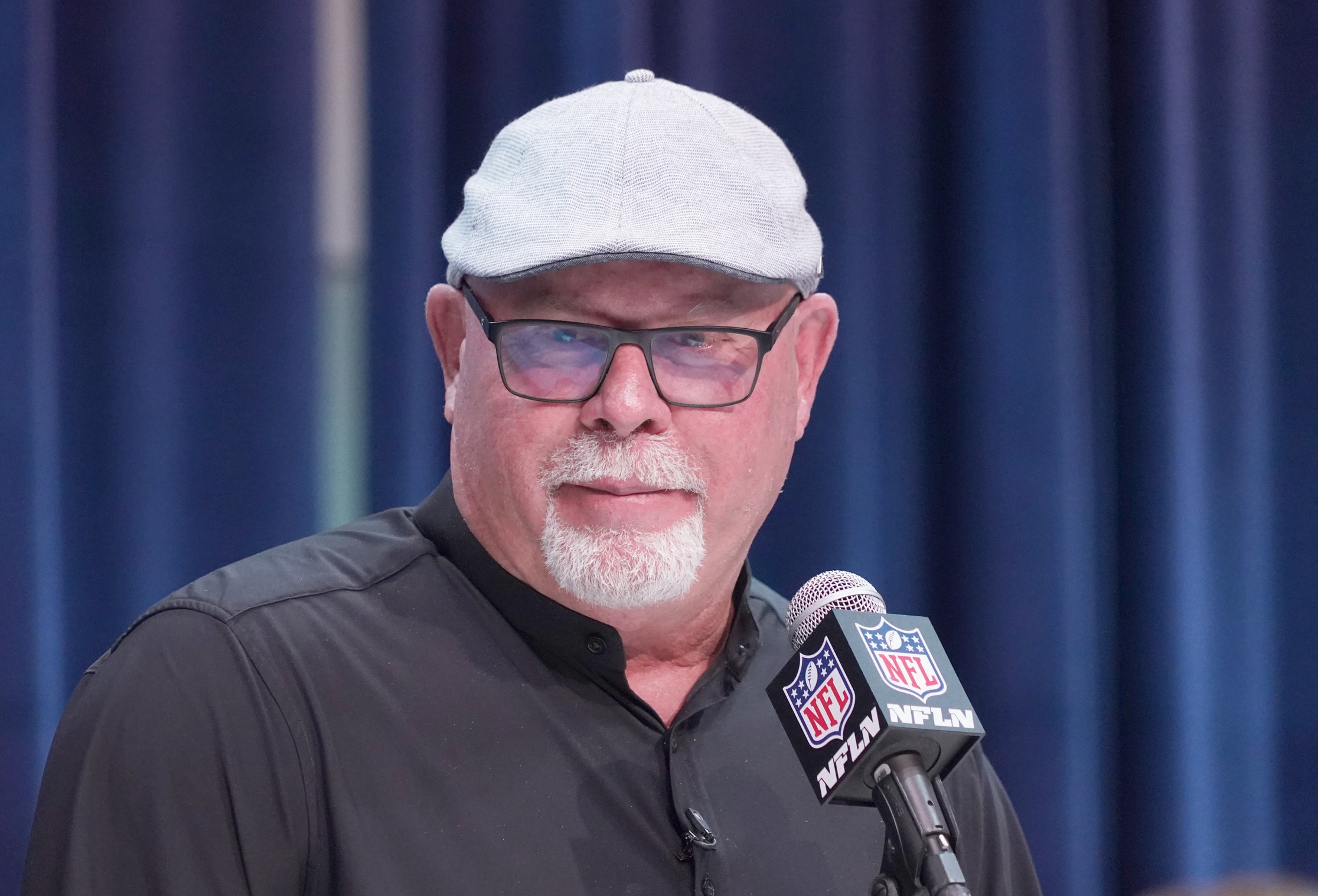 Advantages
Top receivers

A defense heading in the right direction
The Bucs have a pair of stars at the receiver position in Chris Godwin and Mike Evans. Godwin's overall PFF grade last season (90.7) trailed only the Saints' Michael Thomas, while Mike Evans (85.7) was also top-10 league-wide. While the Bucs' defense is a work in progress, things began to really cook for them late in the season, and their young cornerbacks combined to notch an absurd 22 pass breakups over the final eight weeks. The bottom line: Brady will have help if he goes to Tampa Bay.
Disadvantages
Fit in Bruce Arians' downfield passing scheme?
Bruce Arians likes to air it out like no other coach left in the NFL. Jameis Winston had an average depth of target last season of 11.2 yards downfield, the second-highest in the league, and while Tom Brady is capable of throwing downfield, it has never been the biggest strength of his game. Brady's fit within this offense doesn't seem like one of natural synergy, and it's still very unclear whether it would bring out the best in both parties.
Advantages
Top receivers

Los Angeles

Play the Patriots in 2020
Like Tampa, the Chargers also have an excellent group of receivers. Keenan Allen is one of the league's best route-runners and had an overall PFF grade of 80.3 last season in what was a relatively down year for him. The team also just re-signed Austin Ekeler, giving them a rare game-changing receiving option out of the backfield, which is something Brady has thrived with over the years. Mike Williams and Hunter Henry give Brady additional solid places to go with the football, and he could do it all playing in the glamor of Hollywood (ish), albeit as second fiddle to the Rams in Los Angeles. The Chargers also offer the unique upside of playing the Patriots in 2020, giving Brady a chance to do to New England what Joe Montana once did to the 49ers.
Disadvantages
No offensive line to speak of

Fewer fans than Brady's Facebook TV show.
The obvious downside to the Chargers is that they have no offensive line, and they haven't for basically the entirety of Philip Rivers' career there. If they were unable to put a good pass-blocking unit in front of their franchise quarterback for 15 years, why would they suddenly discover the secret for Brady? As a unit, the Chargers' line had a 56.4 PFF grade last season and was the fourth-worst in the NFL. New England's, which many thought struggled last year, was almost 20 grading points better at 72.2.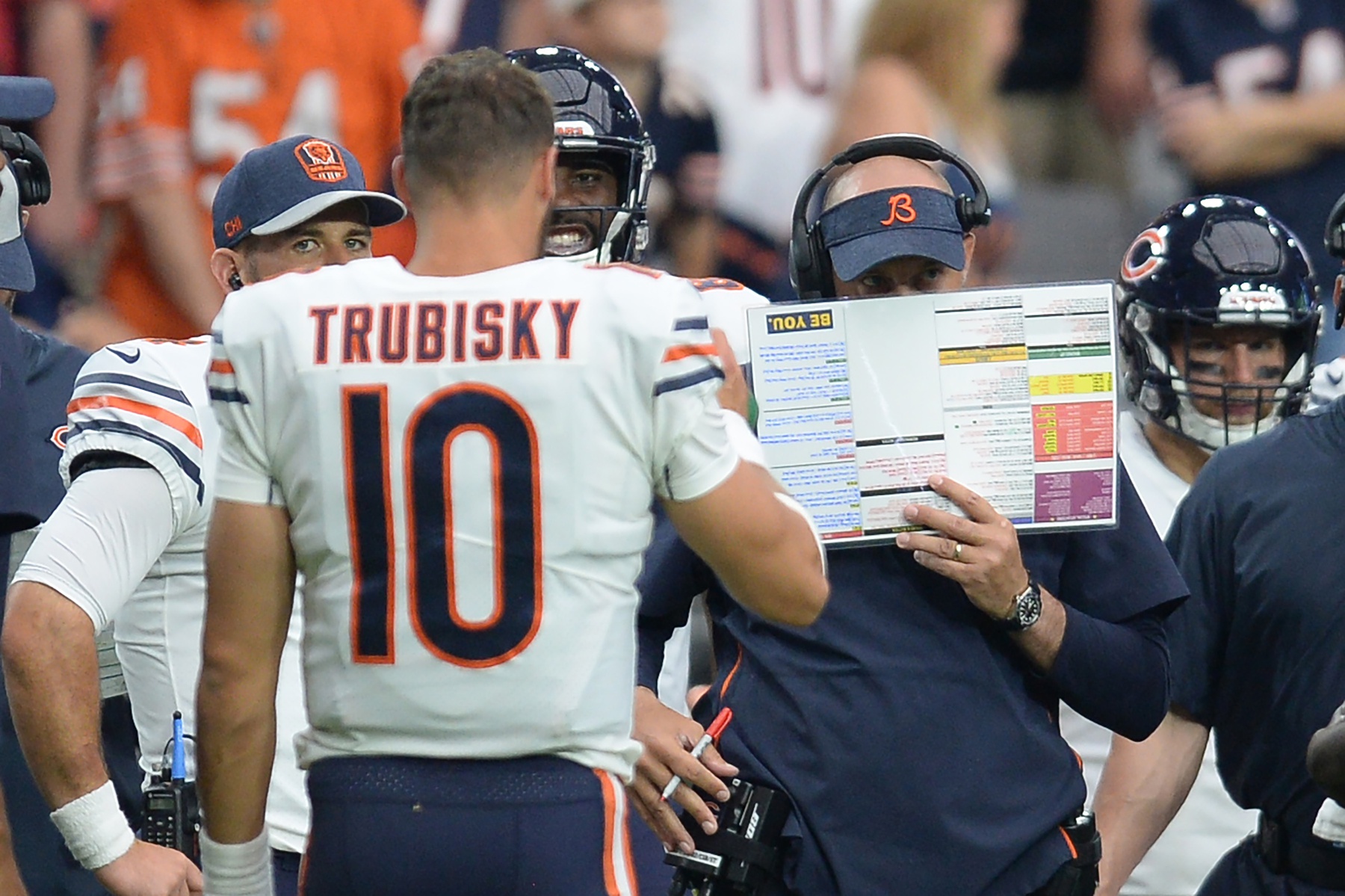 Advantages
Good receivers

Solid pass protection

Good defense

Proven scheme
Chicago is a team that has been a quarterback away from contending for some time now (say, around the time that Mitchell Trubisky has been there…).
Those things are all still in place — Allen Robinson II had a PFF grade north of 80.0 and continues to be one of the better receivers in the game despite never having had a viable quarterback throwing him the football, their pass blocking is solid enough (23rd last season) and would immediately look a lot better with a quarterback who knows how to handle a pocket behind them and if the scheme — which was dulled down too much to try and help Trubisky — is be allowed to get back to what worked beforehand, it would look immeasurably better in 2020.
Disadvantages
Bad weather wouldn't be anything new for Tom Brady. Still, if he declines the warm weather that's associated with a number of his potential suitors, it would be passing up a possible advantage he hasn't had until now. The Bears also have far less flexibility when it comes to the kind of contract they can offer, given the team's salary cap space, and they would need to appeal to Brady's desire for a final Super Bowl ring outside of New England.
Advantages
Top offensive line

Great scheme

Solid defense

Indoors
The Colts have one of the better offensive lines in football, particularly after they convinced Anthony Castonzo to return for a couple more years. Castonzo has been one of the league's most solid left tackles for years, being flagged only two times in 2019 and allowing just three sacks. Quenton Nelson is also arguably the most dominant guard in all of football, so it stands to reason that the Colts would protect Brady better than anybody else he can play for. In addition, Frank Reich has been one of the best play-callers and offensive minds in the game since arriving in Indianapolis, and the Colts also play indoors, giving Brady the percentage gains of dome play versus outside in the poor weather.
Disadvantages
T.Y. Hilton and…?

Indianapolis
Indianapolis does have a star No. 1 receiver in T.Y. Hilton, but after him, the cupboard is pretty bare. Eric Ebron is heading for the door in free agency, leaving them in pretty desperate need of a quality secondary option for whoever the quarterback is. It's a great draft for needing receiver help, but they need to convince Brady that's good enough. While I personally love the city of Indianapolis, based purely on the NFL Combine experience, it feels like a less glamorous selling point for a host city trying to convince a superstar quarterback and his supermodel wife.
Others
The Las Vegas Raiders also play the Patriots in 2020 and bring with them the fanfare of a brand new stadium, but they have just agreed to sign Marcus Mariota, so they would likely need to renege on that deal to make it happen.
The Dolphins still need a quarterback, as well, but they are likely committed to the draft, and anybody else seems to be a pretty far-fetched pipe dream.