The top tier at the tight end position is clear — George Kittle and Travis Kelce. The two go about it in different ways, but both are game changers offensively. Things get a little murkier behind them, with several young up-and-comers vying for positioning alongside some big names who have grown accustomed to being included in the conversation for the NFL's best tight end. Using PFF's play-by-play grading along with statistics that can be found in Premium Stats 2.0, here are PFF's top 15 tight ends heading into the 2020 NFL season. 
Subscribe to PFF's EDGE or ELITE subscriptions to get access to the following tools, charts, etc. 
– All Premium Article Content
– Fantasy Football Rankings & Projections
– Fantasy Football Draft Guide, Cheat Sheets & Advanced Stats
– Fantasy Football Mock Draft Tool (DraftMaster)
– Fantasy Football Strength of Schedule Matrix
– NFL Player Grades
– NFL Premium Stats
Kittle gets the nod for the top spot over Kelce. There's just not much about playing the tight end position that he doesn't do at an elite level. He tore single coverage apart in 2019, proving too athletic for many linebackers and safeties and too physical for most cornerbacks in one-on-one matchups. His 79.8 run-blocking grade since 2018 puts him up with the run-game specialists at the position. The most impressive thing about Kittle's game is just how hard it is to bring him to the ground.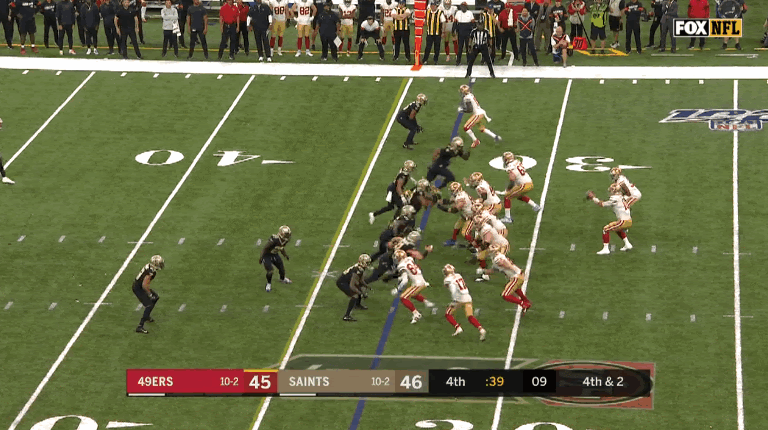 Prior to Kittle's emergence over the past two seasons, Kelce was the after-the-catch king at the tight end position. Since 2018, though, Kittle has taken over that title. He has racked up 1,494 yards after the catch over that span (517 more than Kelce in second place), and his 37 broken tackles are seven more than any other non-running back. With the loss of Emmanuel Sanders and injury concerns to open the season for Deebo Samuel, the 49ers will once again lean heavily on Kittle as their top target in the passing game.
Kelce is almost more of a receiver than he is an old-school tight end at this point. He actually lined up in the slot or out wide on 54% of his routes in 2019 — significantly above the league average of 31% for the tight end position. That's a testament to how skilled Kelce is at his size, showing receiver-esque route-running chops that can give defenses fits.
Over the past five seasons, Kelce's 92.0 PFF receiving grade ranks tied for first among the 17 tight ends to run at least 1,500 routes with Rob Gronkowski. His 2.13 receiving yards per route run mark over that same stretch is second to only Gronk. With Patrick Mahomes having weapons like Kelce and Tyreek Hill on offense, it's hard to see Kansas City faltering barring injury.
If the order of Kittle/Kelce didn't stir up any strong takes, then naming Gronkowski as the third-best tight end in the NFL fresh off retirement probably will. There is no clear-cut choice for the third spot, though, and we know that Gronkowski at his best is better than any tight end in the NFL. The question becomes how close he will be to his best. Did the year off do his body good, or will there be significant rust in Tampa Bay's offense in 2020?
Gronkowski's Year-by-Year PFF Grade with Rank at Tight End
| | | |
| --- | --- | --- |
| Year | PFF Grade | Rank at TE |
| 2010 | 86.2 | 3rd |
| 2011 | 92.9 | 1st |
| 2012 | 90.9 | 1st |
| 2013 | 91.0 | 1st |
| 2014 | 91.5 | 1st |
| 2015 | 91.2 | 1st |
| 2016 | 90.2 | 1st |
| 2017 | 90.5 | 1st |
| 2018 | 75.2 | 11th |
Grading out as the best player at one's position for seven consecutive seasons is quite the accomplishment. But then there's the elephant in the room: Gronkowski declined in his last season of action two years ago. He is still just 31 years old, though, and there's a chance that the time off will actually help him getting back to pre-2018 form after taking nearly a decade's worth of shots. If that's the case, he's right there in that Kittle/Kelce tier at the top of the position. Then again, he could come out and miss significant time with an ailing back flaring up. 
His range of outcomes is wide, but right now, we're talking about a healthy Gronkowski at the start of the season. That guy isn't falling below third for me. 
Waller was one of the better stories in the NFL this past season, putting up a monstrous performance in his first year as a starter. He was easily Derek Carr's favorite target, amassing 500 more receiving yards than any other Raiders player, and those numbers weren't purely volume-driven. Waller's 594 yards after the catch nearly matched Kittle's mark of 621 in 2019, and his 2.42 receiving yards per route run ranked fourth at the position — even outpacing Kelce (2.23). It's not too early to say that Waller is one of the most dynamic receiving threats at the position, and he'll be tasked with putting up big numbers again in 2020 as the Raiders move to Las Vegas.
Efficiency isn't all that matters. The ability to draw targets is a skill in itself, and no tight end drew targets on a higher percentage of their routes (32%) than Andrews this past season. Part of that had to do with the fact that Baltimore lacked pass-catching weapons, but a lot of credit should go to Andrews for his ability to create open throws for Lamar Jackson and take advantage of the passes that came his way. His 2.89 receiving yards per route run ranked behind only George Kittle on the year, and he was dominant out of the slot. Andrews' 47 receptions, 698 yards and five receiving touchdowns out of the slot led all tight ends in 2019.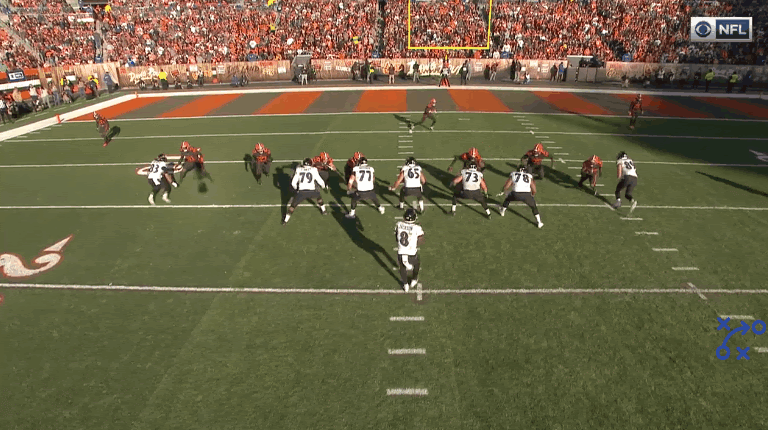 He's a big target who routinely plucks balls out of the air in the middle of the field. With his 24th birthday coming in September, he's part of a young offensive core with a bright future in Baltimore.
The best tight end on the Eagles' roster heading into 2020 is not Zach Ertz. Despite the receiving totals pointing pretty clearly to Ertz being the better player in Philadelphia, it's actually Goedert who graded out as the better receiver in 2019. Goedert's size and athleticism make him dangerous in one-on-one situations, evident in his receiving grade against single coverage that ranked near the top of the list this past season.
Goedert can block, as well. In fact, he joins Kittle as one of just two tight ends to post top-10 PFF receiving and run-blocking grades at the tight end position this past season, and his 81.4 run-blocking grade over the past two seasons comes in at second among tight ends behind only Maxx Williams. He just needs more opportunities in a featured role, because the talent is there.
Many would rank Ertz as high as third on this list, so I'll start this out by explaining a little bit why he comes in at just seventh. Primarily, he isn't nearly as dynamic as some of these other guys with the ball in his hands.
Fewest Yards After the Catch Per Reception Since 2016
| | | |
| --- | --- | --- |
| Player | Receptions | YAC/REC |
| 24. Antonio Gates | 111 | 3.6 |
| 25. Zach Ertz | 356 | 3.3 |
| 26. Trey Burton | 127 | 3.1 |
| 27. Jason Witten | 195 | 2.7 |
| 28. Cameron Brate | 171 | 2.7 |
*Among 28 tight ends with 100-plus receptions
Sandwiched between Antonio Gates (36 years old at the start of this stretch) and Jason Witten (34 years old) is not where you want to be as one of the most productive tight ends in the NFL in your prime. Ertz forced just 14 broken tackles on 356 receptions over that stretch. For comparison, that matches Demetrius Harris, who did so on just 62 receptions.
Ertz clearly does other things well, though. He does a good job of using leverage and footwork to create separation on his routes and performs well in contested-catch situations when the separation isn't there. The Eagles figure to run plenty of 12 personnel again in 2020, testing NFL defenses with the best one-two punch at tight end in the league. It will be interesting to see if Goedert eats into more of Ertz's targets in his third season of action.
Henry got off to a tremendous start in his first two NFL seasons. Across the 2016 and 2017 campaigns, Henry's 88.9 overall grade ranked third at the tight end position — behind only Gronkowski and Kelce. He looked well on his way to becoming one of the NFL's elite tight ends. Then, he missed the entire 2018 regular season and multiple weeks this past season with injury, slowing that ascent. If you look at the top receiving grades since 2016, Henry is still right there in the top five at 87.4, though. He'll look to put together a full season in 2020 as he plays on the franchise tag in Los Angeles.
The Saints needed Cook to step up last season. Michael Thomas was responsible for a massive workload in the passing game, but Cook's contributions — particularly late in the season — lightened that load just a bit on Thomas. He was the No. 2 option in the passing game, and in all honesty, he was one of the top receiving threats at tight end in the NFL. Cook's 80.8 receiving grade ranked sixth among qualifiers at the position, and his 24 receptions of 15 or more yards were fewer than only Kittle, Kelce and Waller.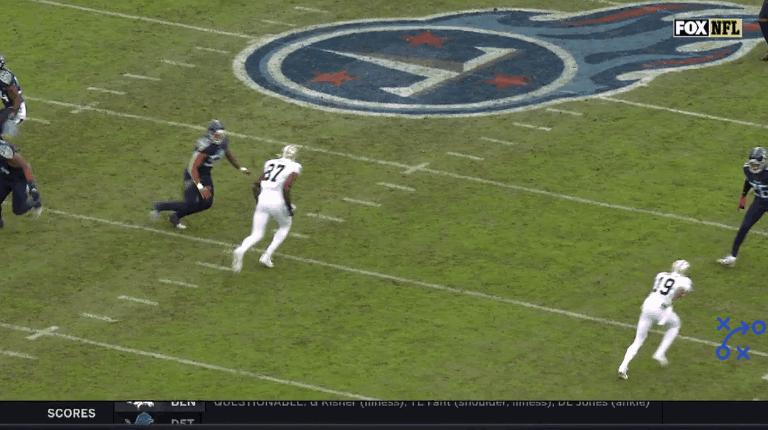 That big-play ability has always been there for Cook, but it has come with plenty of drops and inconsistent play. Cook appears to be playing the best football of his career in his 30s, however, and he figures to be an integral part of the Saints' passing offense once again in 2020.
No receiver — tight end or otherwise — closed the 2019 season hotter than Higbee. An injury to Gerald Everett opened the door for Higbee to step into a featured role, and he ran with it. Over the last five weeks of the season, he ranked third among all offensive players in PFF receiving grade (91.2) and receptions (43), and his 522 receiving yards were the most in the NFL.
His overall grade has risen each year in the NFL from 45.3 as a rookie in 2016 to 86.1 this past season. But prior to that five-week stretch to close the season, there was a strong argument to be made that Everett actually profiled as the better receiver of the two. If Higbee comes out and continues playing as he did to close the season, this 10th-place ranking is too low. For now, it's a situation where he has to show he can repeat that kind of play.
Considering that Hooper just signed a deal with Cleveland this offseason to make him the highest-paid tight end in the NFL, one probably wouldn't expect to find him residing outside the top 10 on this list. Hooper is coming off a career year in 2019, posting an 80.5 receiving grade. That came in part thanks to an advantageous scheme in Atlanta, where a league-high 75.5% of his receiving output came on targets defined as attacking holes in zone or underneath the defense since 2016. Hooper has graded poorly throughout his career when matched up in man coverage — the rarer and more valuable skill to have at the position.
He'll likely continue to put up strong numbers in Kevin Stefanski's offense in Cleveland and is a solid starting option, but he doesn't bring the same kind of skill set as the league's top options who consistently beat both man and zone coverage.
The biggest thing with Engram is health. If he hadn't dealt with injuries over the past two seasons, he would likely be higher on this list. He's had stretches — the close to the 2018 season and the beginning to the 2019 season are two that come to mind — where he's proven he can be difficult for defenses to handle. You don't see too many players listed at 230-plus pounds running 4.42-second 40-yard dashes. That has helped him become one of the top tight ends in the NFL with the ball in his hands after the catch, averaging 6.2 yards after the catch per reception across his first three NFL seasons.
The injuries have certainly played a role, but Engram is entering his fourth season and still hasn't put everything together for an entire year, which is the reason he comes in at just 12th. He'll look to buck that trend next season as his second contract approaches.
Rudolph doesn't exactly excite, but he is reliable and a steady producer — more than what can be said for many tight ends around the NFL. Quarterbacks have recorded a 115.6 passer rating when targeting Rudolph over the past five years — fourth among 34 tight ends to see at least 150 targets — and part of that success stems from just how sure his hands have been.
Lowest Drop Rate Among Tight Ends Since 2015 | Min. 150 Targets
| | | |
| --- | --- | --- |
| Player | Total Drops | Drop Rate |
| Kyle Rudolph | 9 | 2.9% (1st) |
| Jordan Reed | 7 | 2.9% (1st) |
| Greg Olsen | 8 | 3.0% (3rd) |
| Jack Doyle | 9 | 3.8% (4th) |
| Jason Witten | 11 | 3.8% (4th) |
He's not going to win many foot races after the catch or challenge defenders vertically, but he will catch nearly everything thrown his way and move the chains in the short and intermediate ranges.
Selected just over 20 picks after Engram in the 2017 NFL Draft, Everett hasn't seen nearly the same volume as Engram has in the passing game, but he actually wins out slightly in PFF receiving grade over that span. Like Engram, Everett can cause problems in the passing game with his athleticism, and he's done a good job of making defenders miss after the catch. Everett's 18 broken tackles after the catch over the past two seasons rank tied for fourth at the position. 
He's in a tenuous situation heading into the 2020 season with how well Higbee played over the last few weeks of the 2019 campaign. Through no real fault of his own, Everett may see fewer opportunities next season — leaving the door open for another team to take a high-upside chance on him in a featured role the following offseason. 
Smith has the potential to be a big riser on this list in a year's time. He's one of the more explosive tight ends in the NFL, something that prompted Tennessee to even give him several carries this past season. It was a career year for Smith, who posted a 79.3 receiving grade that ranked ninth at the tight end position in 2019. Nine of his 35 receptions during the regular season actually came on screen passes.
There was clearly a concerted effort to get the ball into Smith's hands with room to operate, and for good reason. It doesn't take long when watching Smith to realize that he is a player who can make things happen with the ball. Hopefully he gets more (downfield) opportunities next season to show what he can do.