Just one year ago, many viewed Zach Wilson as one of the most promising quarterback prospects in the NFL draft. After raising his PFF passing grade from 72.5 in 2019 to 95.5 in 2020, he was anointed the "next Joe Burrow," a superstar that came into his own at just the right time to save an NFL franchise. 
Wilson's BYU offense was a typically gimmicky college offense. He didn't make "NFL throws" over the middle of the field, he was gifted clean pockets against low-level defenses, and he didn't have to master complex passing concepts. Essentially, Wilson was playing schoolyard football, but the quick release and ability to make throws from different arm angles were rare traits just waiting to be developed by an NFL coaching staff.
Between Wilson's arm talent and consistent elite production, everyone fell in love with him as a prospect — including the New York Jets, who took the BYU quarterback No. 2 overall. 
However, one bearish football analyst went on record to say why he thought Wilson wasn't who everyone thought he was. That analyst was PFF's Seth Galina, who ended up going as far as saying the Jets taking Wilson might be a huge mistake.
And after Wilson's rookie season, it looks like Galina could be right.
---
Click here for more PFF tools:
Draft Guide & Big Board | Mock Draft Simulator
Dynasty Rankings & Projections | Free Agent Rankings | 2022 QB Annual
Player Grades
---
REVIEWING ZACH WILSON'S ROOKIE CAMPAIGN
Earlier this week, I did an in-depth review of Trevor Lawrence's and Justin Fields' rookie season. And despite their low overall grades for the season, both 2021 first-rounders had plenty of positives to speak of — they both showed growth as the season progressed and should be prime breakout candidates for 2022. 
Wilson is not in that same boat.
The Jets quarterback finished his first year in the NFL ranks with a 54.8 passing grade — the lowest among rookies and third-lowest in the NFL ahead of only Sam Darnold and Ben Roethlisberger. He finished with a negatively graded throw rate above 20%, joining Brian Hoyer in 2013 and Terrelle Pryor in 2014 as the only quarterbacks to do so in the last decade. And the young passer didn't offset that with a high rate of positives, either, as his 2.5% big-time throw rate ranked last among rookies and 28th in the NFL. 
The arm talent didn't leave him, the easy situation did. 
While the BYU product made some difficult throws from different arm angles and out of the structure of the offense, the result was bad more often than it was good. He ended the year with a 34.5 passing grade on those dropbacks overall to pair with an 18th-ranked big-time throw rate. 
Wilson struggled with sloppy footwork and leaned on his arm talent too much in college, which has remained in the NFL. His upper and lower body doesn't often work in unison. Wilson's core and throwing hip are not being used as they should, and he's not setting the "hallway," as legendary biomechanics expert Tom House would say.
All of this is severely impacting his accuracy. Wilson's accuracy rate over expectation stood at -14.2% for the 2021 season — the worst in the NFL by over four percentage points.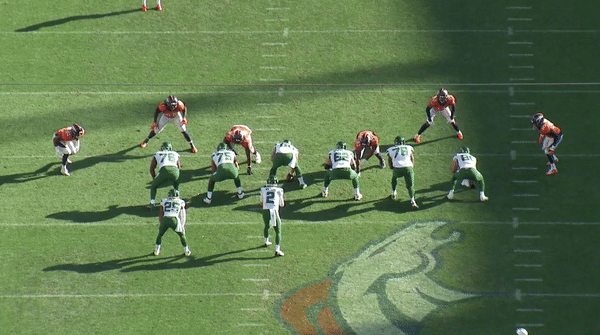 As recently noted by PFF lead draft analyst Mike Renner, Wilson lacked confidence in the rhythm of the offense, and that's a massive concern when projecting his future growth. The Jets passer turned in a 1.8% big-time throw rate when in rhythm this past season, the lowest in the NFL in 2021 and the second-lowest since PFF started tracking that data in 2017.
Wilson simply made things harder than they needed to be, and nowhere was this more apparent than in his pocket presence. He struggled to see things develop and held onto the ball far too long, with his 3.05-second average time to throw finishing among the five slowest marks in the league.
Despite not starting a full season, he led the NFL in QB-fault sacks with 17. Wilson also converted 26.3% of his pressures into a sack, the third-worst rate in the NFL.
Take this first-and-10 against Philadelphia, where he saw and passed up multiple open receivers and instead took a sack.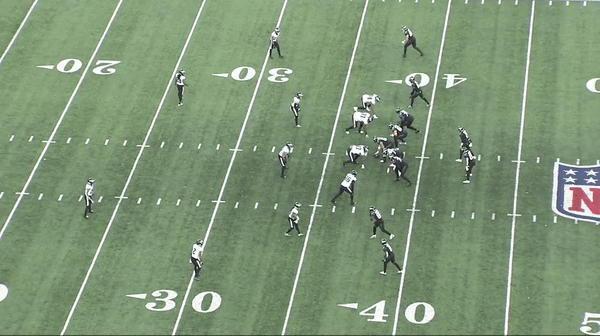 Another interesting stat is that Wilson took eight more sacks than any other quarterback this past season against man coverage. Some of this has to do with his receiving room being unable to get open or quick losses up front, but there were several instances of hesitancy and lack of trust.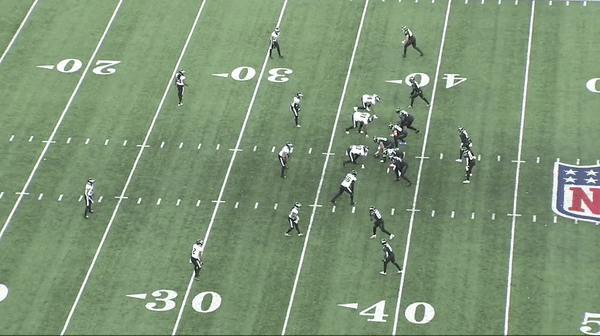 Wilson moves on from his first option to Corey Davis, who has a clear step on his man out of the break only to ignore him and try to scramble out of it before eating a sack.
This isn't writing Wilson off by any means. Rather, it is to say he has so much more to work on than the other members of his class, specifically Trevor Lawrence and Justin Fields. He still has the same arm talent that made him the No. 2 overall pick, and he's not lost the athletic ability that helped him to an 86.8 rushing grade in college. He also dealt with a pass-blocking unit that ranked 21st league-wide in PFF grade and a receiving room that ranked 29th. Then, the entire defensive side of the ball was a struggle, as they finished 31st in team defense grade.
The bad news for the Jets is that Wilson has a long road ahead of him and isn't as promising a breakout candidate as some other quarterbacks entering Year 2.
On the bright side, they are well equipped to revamp their entire roster outside of quarterback this offseason with the fifth-most cap space available to them in free agency, two top-10 draft picks, and two of the first six picks in Round 2. 
Here's how they can best use those assets.
IMPROVING IN FREE AGENCY
New York's secondary was a liability last year. Full of recent Day 3 picks and undrafted free agents, the unit finished dead last among the league's 32 secondaries in expected points added (EPA) allowed per pass play.
Safety Marcus Maye was out for most of the season and will likely sign a one-year prove-it deal after rupturing his Achilles in 2021, but he was a top-five-graded player at the position when healthy in 2020. His past high-end is too good to let walk away — New York should bring him back right away.
The Jets also have the money to make a power play in free agency, and that's precisely what they should do at cornerback. If New England lets J.C. Jackson — PFF's seventh-highest graded cornerback in 2021 — walk, the Jets should be one of the first teams calling.