We are now at least eight games in for every team in the NFL, which means it's half-way awards week at PFF. We've already named the PFF 2020 Midseason NFL All-Pro Team, so now it's time to look at the rookies who deserve to be named to PFF's Midseason All-Rookie Team.
With the pandemic limiting the offseason and preseason preparation, this has not been a banner year for rookies by any means. That's been particularly true on the defensive side of the ball, where we had to dig deep to fill certain positions on this squad. However, the one position where that doesn't quite ring true is offensive line, where several guys have come in and looked like some of the best in the league at their respective positions.
Justin Herbert has put the heat on of late, but Burrow's body of work still takes the cake. The No. 1 pick of the 2020 NFL Draft has really only had one dud of a game, and that was against the blitz-heavy Baltimore Ravens. Even with that, he still ranks 13th in passing grade among all starters in the NFL and has done it behind the 26th-ranked pass protection in the league. That's no small feat.
This one is hotly contested, but Gibson has been the most impressive rookie back on a per touch basis. While he's only averaged 4.3 yards per carry, Gibson's 84.5 rushing grade leads all rookies. It's not his fault that Washington has provided him with the 26th-ranked run blocking this season. Gibson has also been a value add as a receiver, where he's broken seven tackles on 22 catches and racked up 182 receiving yards.
If Jefferson keeps this pace up, he'll be the single most efficient rookie receiver we've ever seen. His 3.12 yards per route ranks second among all receivers in the NFL, and he's on pace for 1,254 receiving yards. The only thing he did at LSU that we haven't seen him do at the NFL level is break tackles, as he's broken only three so far this season, meaning there's some untapped potential in that tank.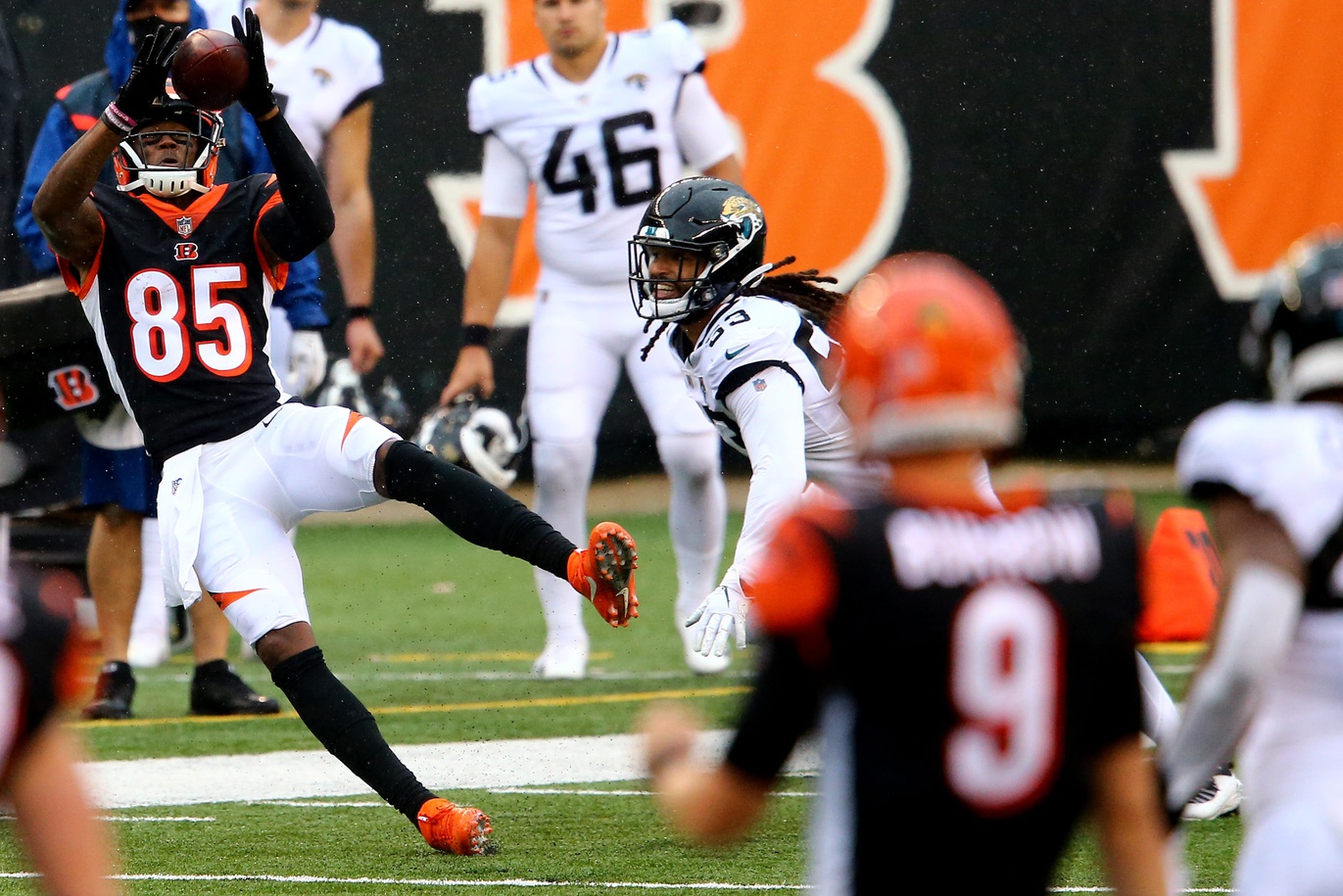 This spot was another hotly contested one, but Higgins' more reliable hands give him the nod. He's dropped only one pass on the season compared to five for both CeeDee Lamb and Jerry Jeudy. After a slow start, Higgins has been Joe Burrow's go-to guy, with four or more catches in each of the Bengals' last six games. Cincinnati can't ask for much more from its first two picks.
It has been an all-time bad rookie tight end class so far in 2020. Bryant's 151 yards lead all rookies, and only two players are even on pace for over 200 receiving yards this season. Bryant has been the talented route-runner he was billed as coming out of FAU, and he's broken four tackles on 15 receptions.
Another Browns rookie makes the roster, as Wills' rookie-leading 79.8 pass-blocking grade ranks 15th among all starting tackles in the NFL so far. It's rare enough to see someone be competent in pass protection as a rookie, let alone look like one of the best in the NFL. He's been just what the doctor ordered for the Cleveland Browns' offense.
There's been no bigger surprise among the rookie class than Onwenu. He's allowed only six pressures all season long on 242 pass-blocking snaps between left guard, right guard and right tackle. His versatility has been much needed with the injuries along the Patriots' offensive line, and he hasn't looked out of place at all. Not bad for a sixth-round pick.
There have only been two starting centers in this rookie class, and Biadasz has been the better of the two. However, that's not saying much, as he's only earned a 53.3 overall grade and allowed multiple pressures in three of his six starts.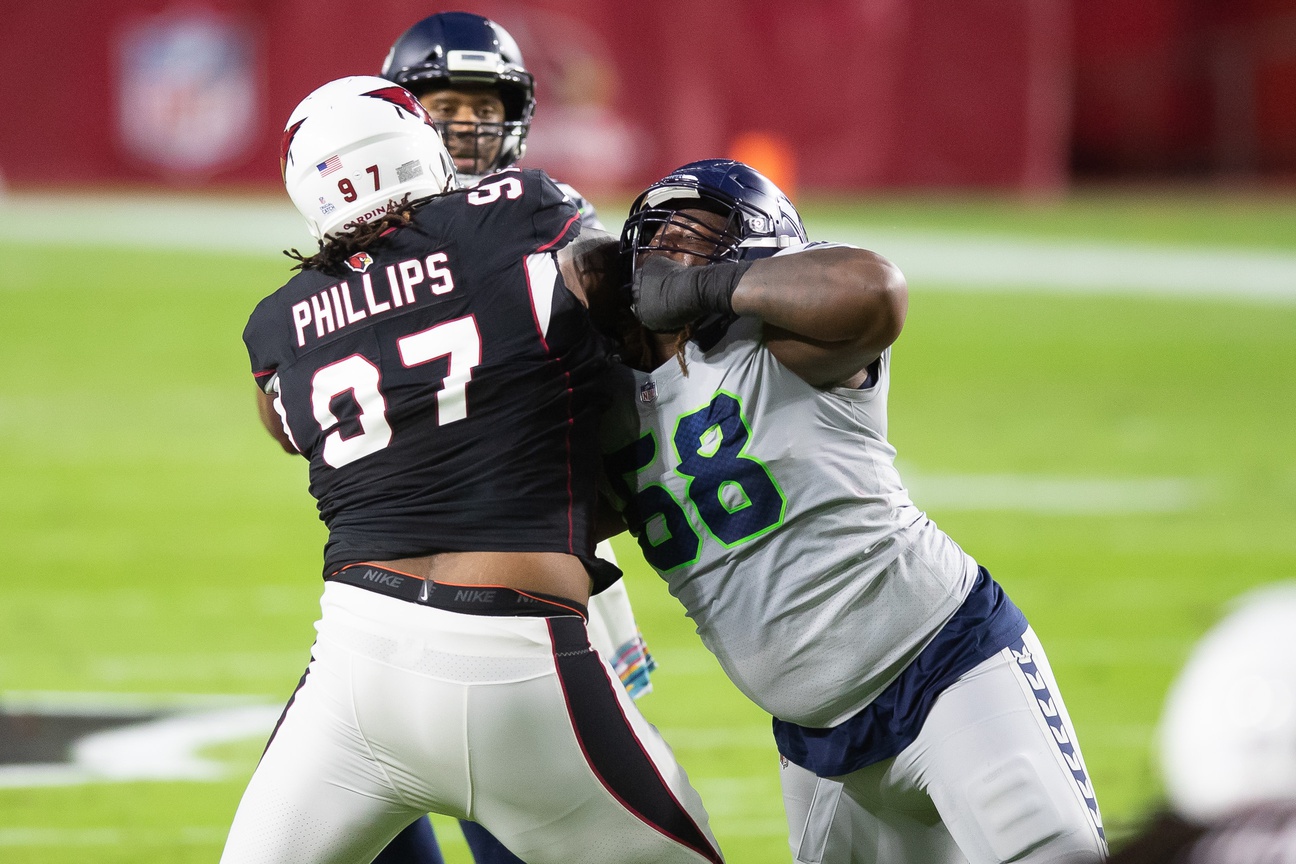 Lewis is fresh off one of the highest-graded performances we've seen from a guard all season. He didn't allow a single pressure for the first time all season this past week against Buffalo and continued to do excellent work in the run game. His 87.0 run-blocking grade ranks fifth among all starting guards in the league.
While Wills may have a slight edge in terms of pass-blocking grade, Wirfs has been the more impressive rookie considering the competition each has faced. He's had to face Cameron Jordan twice, Za'Darius Smith, Joey Bosa, Brian Burns and Khalil Mack already. To have only allowed 16 pressures on 390 pass-blocking snaps at this point is incredible.
After a bit of a slow start, Brown has been more consistent of late. He has nine pressures in his last four games and is up to a 70.8 pass-rushing grade. He's still taken off the line far too easily by double teams and has had some ugly-graded games in that regard.
Wharton has been quite the find for the Chiefs this season as a sub-package player. The undersized defensive tackle has received a bigger role in the past three weeks and responded with eight pressures over that span. He plays with terrific leverage and already has 10 stops in the run game on 91 run-defense snaps, as well.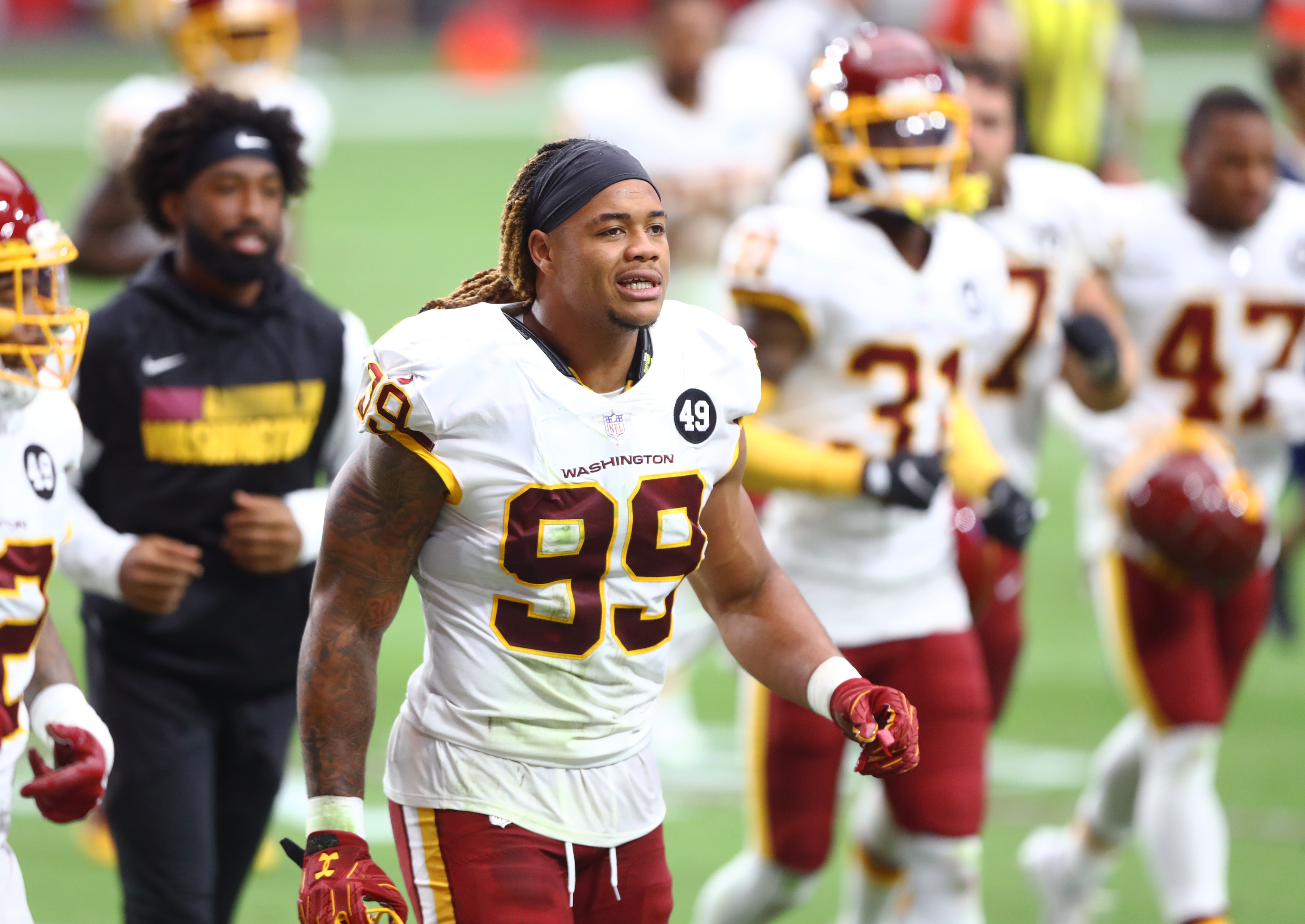 He hasn't quite been Nick Bosa out the gate, but that's no knock on Young. He's been terrific against both the run and the pass, with 17 pressures and 12 run stops so far. His 79.9 overall grade is easily the highest of any starting rookie defensive lineman.
While I tried to lean toward starters only for this list, the rookie edge class has been so dreadful that I included a sub-package player here. Highsmith has only played 97 snaps on the season but has gotten a little more of a run of late, with 25 snaps against the Ravens and 12 against the Cowboys in the past two weeks. He earned overall grades of 88.7 and 82.5, respectively, in those contests, and we're excited to see what he can do with more playing time.
It's been an incredibly up-and-down year for Queen, who has had his issues in coverage and as a tackler. The playmaking ability that he continually flashes is what landed him on this list, however. His 22 defensive stops lead all rookies and are eight more than any linebacker drafted this past year.
While Chinn is likely closer to a safety than a linebacker, we'll include him here because of how weak the rookie linebacker class has been. Chinn has consistently made plays in coverage with a pick and four pass breakups already. We just need to see him clean up his tackling a bit, as he's missed 13 on 82 attempts so far.
Terrell has turned it around in a big way after some early-season struggles and a bout with COVID. This past week, he broke up two passes and only allowed four catches from seven targets for 38 yards. Of course, it's been far from perfect, with 402 yards and three scores allowed on the season, but there's been encouraging moments for the rookie.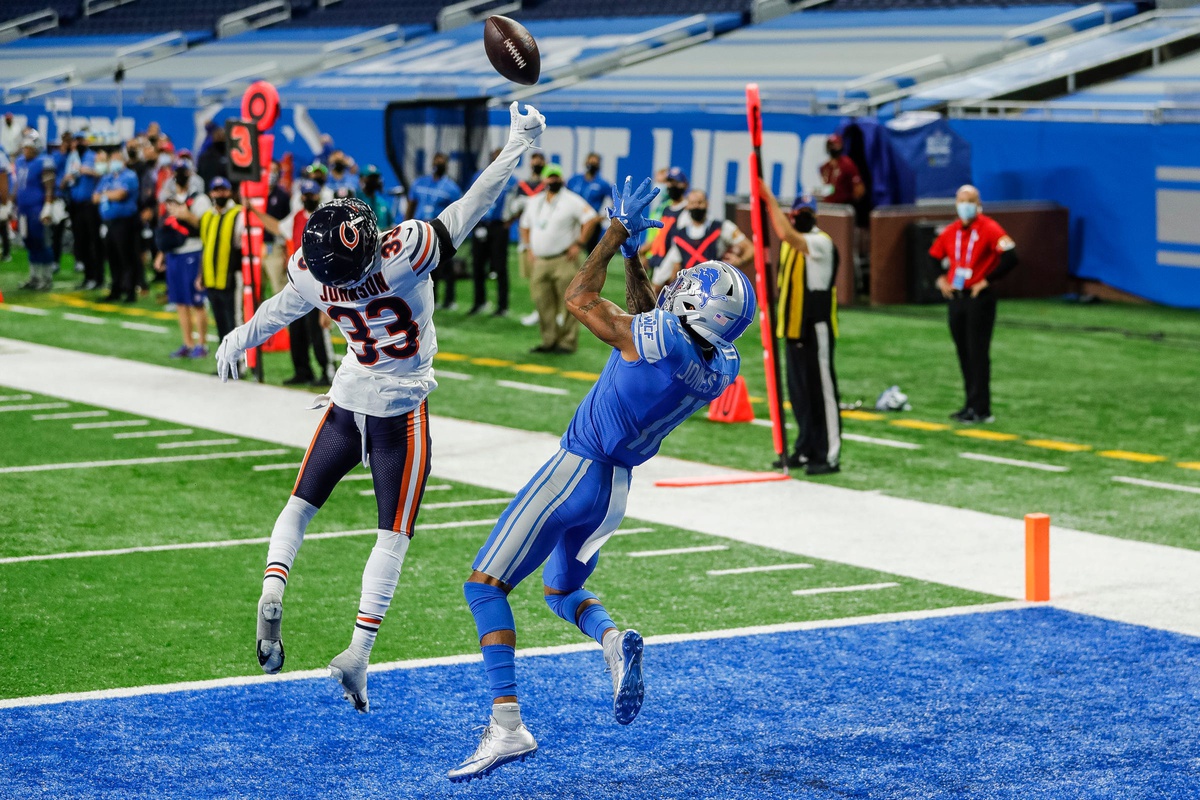 The physical nature that we loved so much about Johnson coming out of Utah has been a double-edged sword for the corner as a rookie. He already has 10 pass breakups and is allowing only 50% of his targets to be completed. On the other hand, his six penalties are double that of any other rookie and rank third-most at the position in the NFL.
Believe it or not, it's actually Blackmon who leads all rookie safeties in overall grade so far. His two picks and four pass-breakups are both tops among the rookie class. The scary thing is, Blackmon is still less than a year removed from tearing his ACL in the 2019 Pac-12 Championship Game. He looks like a steal of a third-rounder.
Winfield has been around the ball a ton for the Buccaneers' defense and is in the conversation for rookie of the year. He's got two sacks, a pick and two pass breakups so far on the season. The bigger thing is that he's rarely been caught out of place, with only one catch allowed that went for over 20 yards this season.