Coverage has never been more important in today's NFL. Look no further than this past year's Super Bowl for an example. It's difficult for a pass-rush group to have done any better a job of pressuring Patrick Mahomes and the Kansas City Chiefs' offense, and the San Francisco 49ers' unit was having a real impact. But on the game's biggest play, the coverage switched off on the back end despite pressure coming through once again, and that's all she wrote.
The league has trended ever-more toward passing offenses, so passing defenses are more critical than they have ever been. That's a problem because staffing a secondary with top talent takes at least five — if not six — quality players.
With teams playing nickel defense (five defensive backs) more than ever, and several teams running plenty of dime (six), the perfect secondary isn't just hard to assemble, it requires more players than it used to.
But if I was building one from scratch in today's NFL, here's what it would look like:
The days of a cornerback being able to completely shut down receivers may be long gone, but the closest thing the NFL has is New England's Stephon Gilmore. His overall coverage numbers are excellent — over the past two seasons including the playoffs, he has the second-best passer rating allowed of any corner (57.1), best completion rate allowed (46.6%) and the best forced incompletion rate (21.4%). But it's diving deeper that really highlights his brilliance.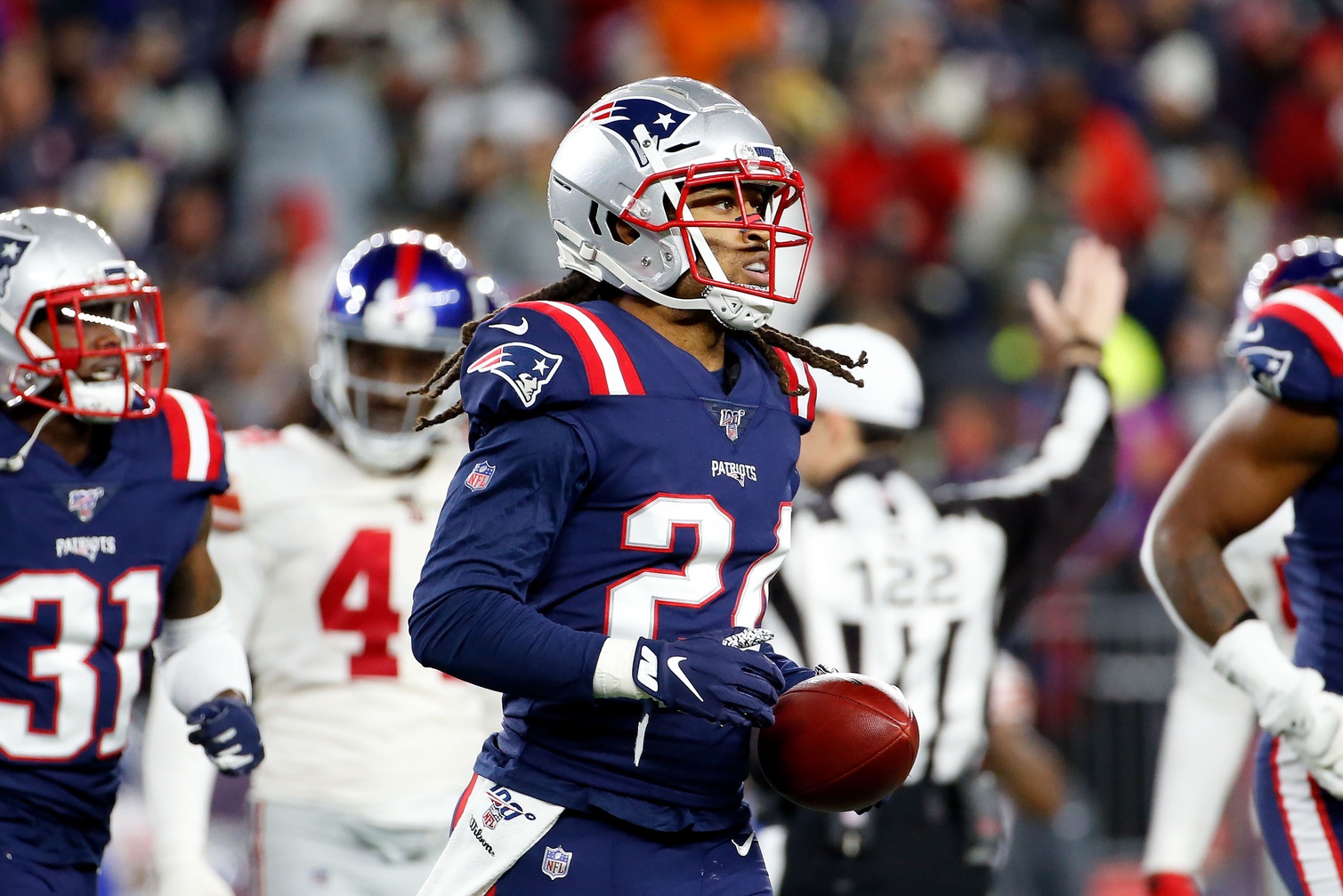 Gilmore has one of the hardest assignments of any corner within the Patriots' defense. He is tasked with tracking top receivers — and does so largely in man coverage. If you isolate coverage snaps only in these single-coverage situations, Gilmore still has a better grade than any of them despite having a harder task. He is the gold standard for man coverage in today's league, and the NFL today still has a lot of use for a corner who can play man to man coverage against the best receivers in the game and even follow them to the slot. Gilmore can play in any system and gives you the kind of flexibility on defense and within coverages that few other players can. His ability makes life easier for the rest of the secondary.
The ideal No. 2 corner is a quality No. 1 in his own right, but also a player who could benefit from the easier task that having a player like Gilmore as a teammate would create. Casey Hayward has been one of the top three corners in the NFL over more or less any stretch of his career and has done it over the past few seasons as a true No. 1 with the Chargers. It isn't a slight to ask him to become the No. 2 in this defense because the scheme would put him in a position to look like the best corner in the game. Covering the second-best receiver on every offense this secondary faced would allow him to increase his already spectacular forced incompletion rate of 19.1% over the past two years.
Hayward allowed more than 50 receiving yards in a game just once this past season, losing out on a couple of significant plays to Tennessee's Corey Davis, and has been one of the most consistent and versatile coverage defenders over his career. He has the skillset and experience to be able to move around the defense to mirror what Gilmore is asked to do in tracking receivers and could use that to enhance his production rather than lose out since he isn't used to playing in different cornerback alignments.
Nobody over the past two seasons has a better PFF grade in the slot than Desmond King has for the Chargers. What's interesting, is that the other option for our perfect slot corner is likely forcing him to move to safety this year. Chris Harris Jr. was the league's best in that role for years, to the point that his play earned him a constantly expanding and changing role within the defenses he played — from slot corner only, to slot corner who played outside on base downs, and ultimately to an outside starting corner only who played no slot at all last season. Harris moves back to the slot full-time in 2020, pushing King to a safety role where he should still be very good.
Both players share similar characteristics to excel inside — physicality, quickness, exceptional ability to read plays quickly and actually anticipate them based on tape study and situation. Either player can match up against the full gamut of receivers who take snaps in the slot in today's NFL — from short, shifty wide receivers to big, powerful receiving tight ends or running backs. I'll give King the benefit of the doubt over Harris if just due to youth being on his side and the question mark of whether Harris gets back to his very best play with a move back inside this season.
At safety, the debate is between which system is better overall — a single-high one that plays primarily Cover 1 or Cover 3, or a split-safety system that employs variations of Cover 2, 4 and 6. Ultimately, I think you have more flexibility if you use the latter as your primary structure, which has knock-on effects on the types of safety you need. Instead of searching for a true rangy single-high free safety, and an enforcing box safety, you need a hybrid of both. In fact, you need two of them. The best prototype of that mix of skills has been Minnesota's Harrison Smith for a number of years.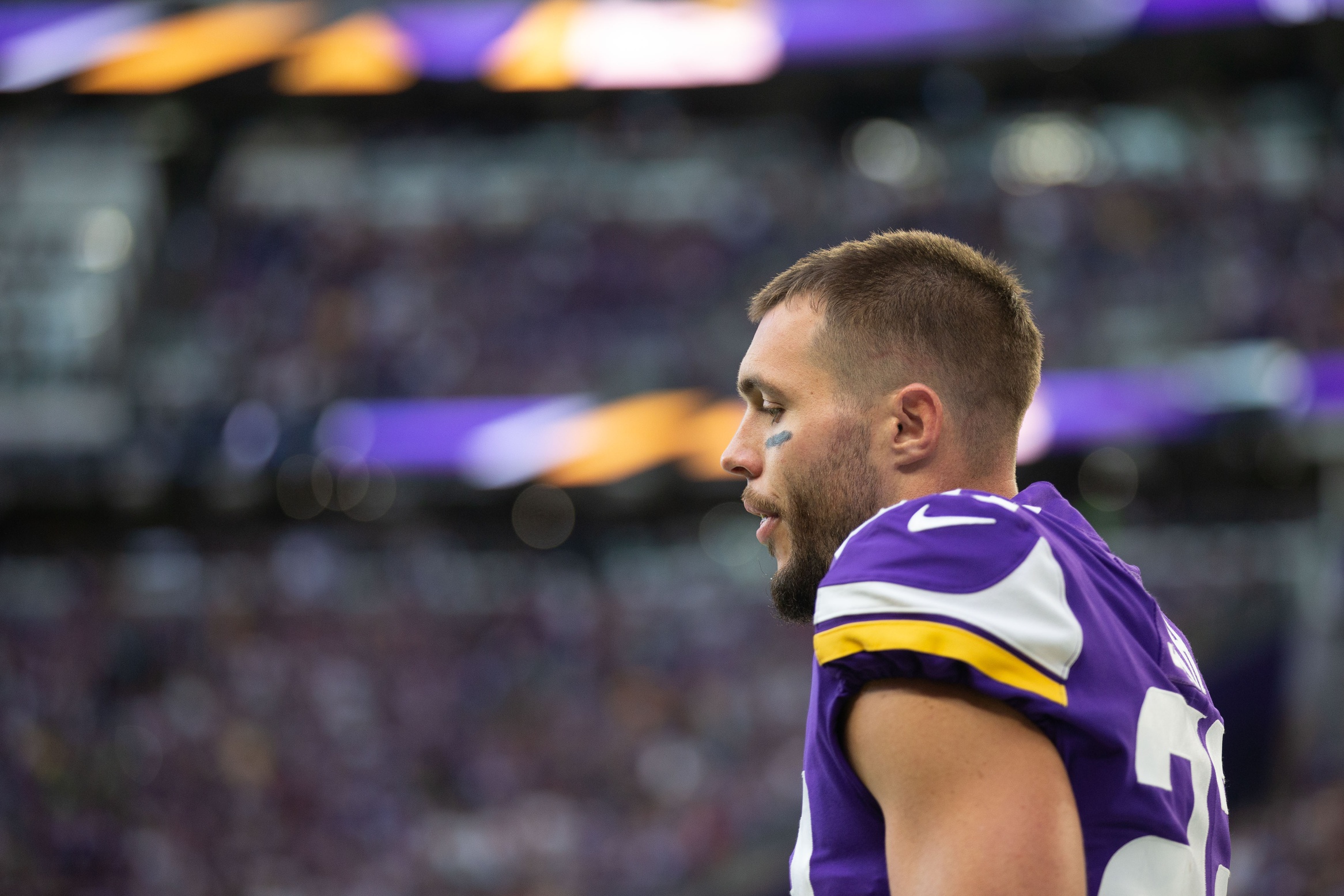 While Smith wasn't at his best in 2019, he was still the third-highest graded safety in the league with an 89.8 overall mark. Smith has the range to play over the top, the physicality to play underneath and the versatility to move all over the defense play-to-play and make any kind of coverage shell work. At a position where consistency year-to-year is extremely hard to maintain, Smith has five seasons with a PFF grade over 80.0, and two more of 75.0-plus. The only season of his career that would be considered a 'down year' was shortened due to injury.
Smith's teammate Anthony Harris has a very real case to be on this team, as well, but only a smaller sample size keeps him off. You could make a good case that the Vikings actually have both of the prototype players for this style of defense, which makes sense given it's the one that Mike Zimmer employs himself.
When Kevin Byard came into the league, the NFL was trending to more of that single-high safety look on defense, and there was a supply problem with rangy free safeties to play over the top. Byard was a player we liked as a prospect because he looked like one of the few that could do it, but in truth, his skill set is more well-rounded than that. It's not that he can't play that role, but he can play it in the same way that the other split-safeties can — as part of their arsenal rather than as their one big gun.
The Titans still play those shells on well over half of their defensive snaps, but they run some variety of split safety look on around a third of their defensive snaps (32.6% Cover 2, 4 of 6), and Byard has had three-straight good or great seasons. Byard has been a ballhawk in his time in the league, averaging over 10 combined interceptions and pass breakups in each of the past three seasons. He is a solid tackler, too, missing just 10 over the past two seasons on over 170 tackle attempts. Byard would be a good safety within any coverage system, which makes him the best for this one.
Stretching the definition of secondary a little, but coverage in today's NFL is also changing the role of the linebacker, as well. More teams are starting to employ a defensive back in the role of a dime linebacker — a player who can occupy the role a linebacker typically plays but also bring with him the improved coverage skills to do more in that area without making major sacrifices in other areas of the game. Effectively, this player needs to have coverage skills but also the versatility to seek and tackle ball carriers if the offense runs against the light defensive front or be a factor as an add-on pass-rusher on the blitz.
Both Derwin James and Jamal Adams tick this box of do-it-all safety, and either could easily be the true prototype in the perfect NFL secondary. Ultimately, I leaned toward Adams because we have more evidence of him actually doing it at this level than we have from James because of injury. Last season, Adams played significant snaps at free safety, strong safety, in the slot, split out as a cornerback or even on the defensive line as a legitimate edge rusher. In terms of pass-rush, he has over 20 total pressures in each of the past two seasons and has the second-best PFF grade of any safety in the league over that time. He also has elite physicality and can hang with anybody up front in this dime linebacker role.