• Bet the Jaguars ML vs. Colts (+165 BetMGM): Colts were outplayed by the bottom-feeding Texans, while the Jags showed signs, albeit in a loss to Washington, of breaking out of basement.
• Bet the Chargers ML at Chiefs (+165 PointsBet): We trust the preseason line more than its Week 2 movement after the Bolts finished top 10 in EPA in 24-19 win over Raiders.
• New users who bet $10 or more at BetMGM will receive a free year's subscription to PFF+ — a $79.99 value.
Estimated reading time: 3 min
---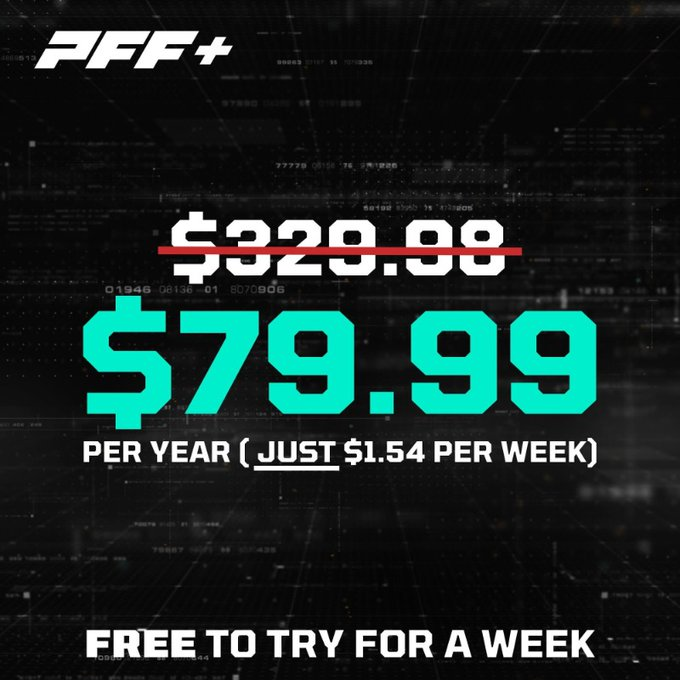 Week 2 is a unique spot in the season, when we have only a tiny sample of data to balance with our preseason priors. But diving through some of the data, we can begin to see which change was already built in and what has some signal going forward.
· Remember, K.C. was big Week 1 favorite: The Chiefs undoubtedly were dominant in Week 1 win over Arizona, but they came in as a big favorite and were expected to score a ton of points and win handily. In other words, this dominant performance was certainly in the range of outcomes, and we're not sure much has changed relative to our offseason priors.
· Chargers top 10 in EPA behind fourth-graded Week 1 QB: The Bolts didn't dominate like the Chiefs, but there also were no clear indications that Los Angeles regressed.  It still posted a top 10 offensive EPA mark, and Justin Herbert finished with the No. 4 PFF grade of the week among quarterbacks. The price moved from the preseason line of 2.5/3 through a key number with the moneyline increasing +35-40 (about a 7-8% increase in predicted win probability) as a result.
· Trust the preseason line: It suggested basically a pick'em game, which we trust more than  building in any reaction to Week 1. We think this game plays more like a coin flip, as the teams played last year, and as the fundamental talent level, we think, indicates. (Note: this game is ripe for live betting — and we'll have more on that later this week).
Bottom line
Grab the juicer side of a coin flip game and, in this case, trust preseason priors over any Week 1 noise.
· Indianapolis didn't quell fear that 2021 issues weren't only Carson Wentz: In a game with little bad luck, the Colts simply did not outplay what should be a bad Houston team. Top teams don't often get outplayed in a normal game script against bottom teams.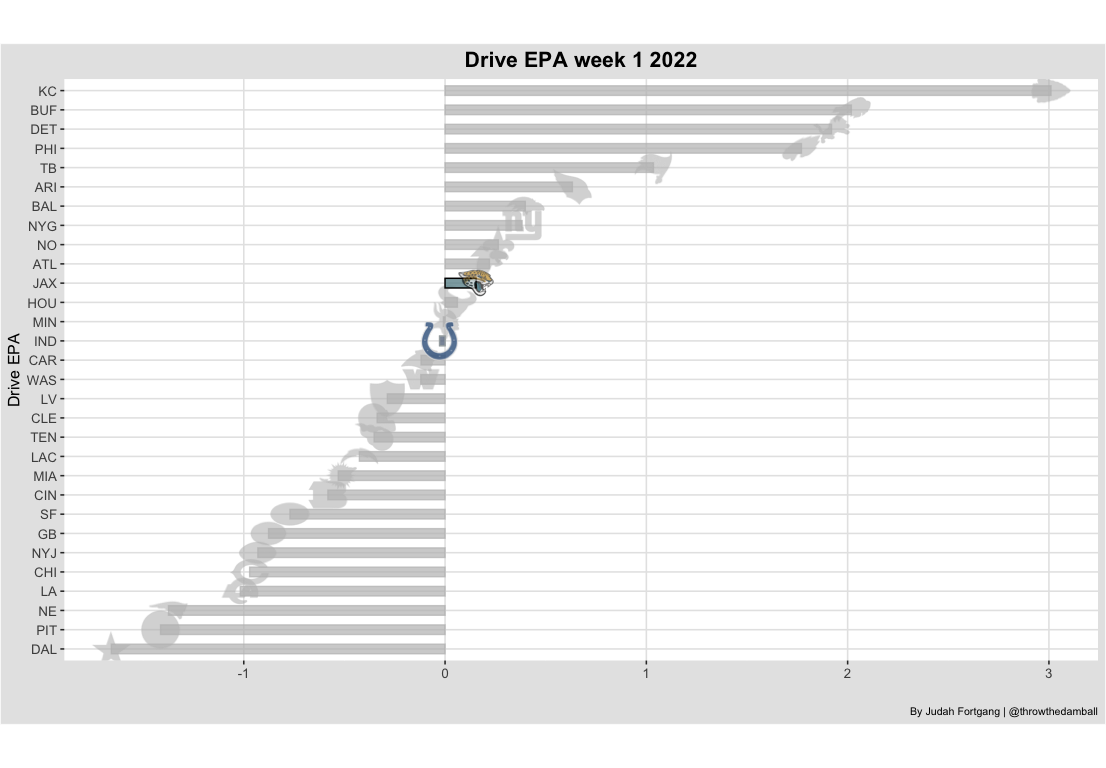 • Jaguars flash potential in loss: Meanwhile, despite losing 28-22 in Washington, the Jaguars showed signs that their offense will not be a bottom feeder and can put up points this season. And the Colts do not have the receiving depth to take advantage of the Jaguars' weak-link secondary.
• Our bullish preseason outlook on Jacksonville remains: Trevor Lawrence is on his way to taking, which started to come to fruition in Week 1. This is an angle we're willing to bet on going forward, even as early as Week 2.
Bottom line
Bet on the Jags moneyline in a battle of two teams we think are trending in opposite directions.