• Flacco Helps Orchestrate Elite Comeback: Veteran QB Joe Flacco led the New York Jets to a 13-point comeback win against the Cleveland Browns.
• Tua's Fourth-Quarter Explosion: Miami Dolphins QB Tua Tagovailoa put up a 450-yard, six-touchdown performance against the Baltimore Ravens to remain undefeated.
• Skipper Steps Up: A journeyman offensive lineman, guard Dan Skipper started for the Detroit Lions in Week 2 and helped the team defeat the Washington Commanders.
Estimated Reading Time: 8 mins
---
There were several fantastic games in Week 2, as there were some pretty special days by unlikely players. Here are the 10 most surprising and impactful performances from the second week of the 2022 NFL season.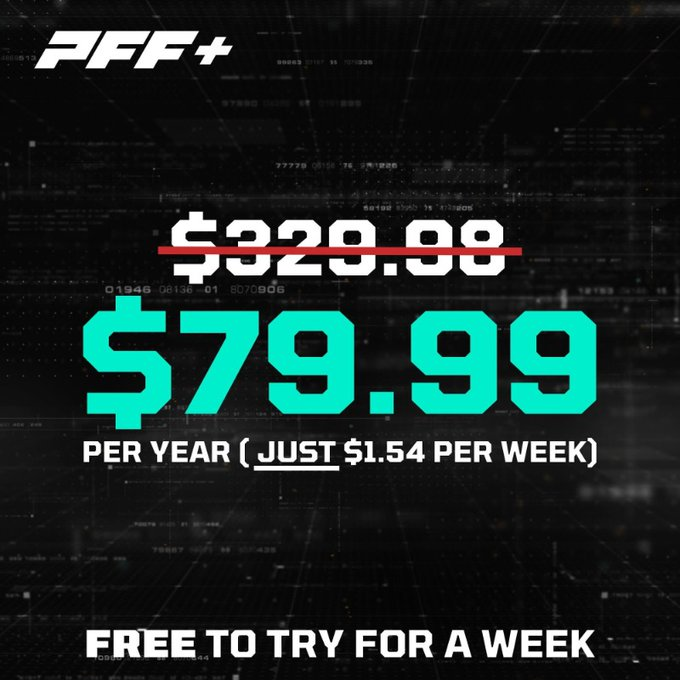 ---
Joe Flacco still has a little magic left in him, doesn't he? Trailing 30-17 with 1:55 left in the fourth quarter, Flacco threw two touchdowns in 93 seconds to help the Jets win in comeback fashion. He made multiple big-time throws, including a 66-yard touchdown to Corey Davis to put the game within one score.
Joe Flacco to Corey Davis for the 76-yard TD!!!!

????: #NYJvsCLE on CBS
????: Stream on NFL+ https://t.co/bDdH0uvRfp pic.twitter.com/Ta8AkV7pGB

— NFL (@NFL) September 18, 2022
Flacco's 79.6 grade was his highest since 2018, and he finished as one of the top quarterbacks of the week. The Jets will soon turn over the reins to Zach Wilson, but that might not happen this week. After a 307-yard, four-touchdown performance, Flacco deserves at least one more start before the team reinserts Wilson into the starting lineup.
---
The Dallas Cowboys were in a tough spot after the training camp injury to Tyron Smith. They were forced to move first-round pick Tyler Smith back to left tackle despite him not taking any snaps there in the offseason. But through two games, he has held up remarkably well.
Against the Bengals in Week 2, he allowed just one pressure on 66 snaps. Smith did not allow a sack or a quarterback hurry. Better yet, he avoided any penalties — a significant issue for him in college.
Smith is far from an elite tackle, but he has played surprisingly well for the Cowboys. If he continues to progress like this over the next few weeks, the Cowboys might not need to rush Jason Peters or Tyron Smith back onto the field.
---
When the Patriots signed Nelson Agholor to a two-year, $22 million contract last offseason, it raised some eyebrows across the league. And in his first year with the team, the former first-round pick caught just 37 passes for 473 yards and three touchdowns. He never had 75 or more receiving yards and he went over 50 receiving yards just four times.
But Agholor had a massive day for the Patriots in Week 2, helping them get a win over the Steelers in Pittsburgh. He caught all six of his targets for 110 yards, including a 44-yard touchdown to help the Patriots score right before halftime.
NELSON. AGHOLOR.

????: #NEvsPIT on @NFLonCBS pic.twitter.com/zA0sH2gzLq

— New England Patriots (@Patriots) September 18, 2022
Agholor has never been a player who has thrived in contested-catch situations, but he did so on Sunday. His touchdown changed the game's momentum, and he made several other critical receptions in the second half to help ice the game for the Patriots. He finished with an 86.6 grade, the second-highest mark of his career.
---
Starting for the injured Anthony Averett, Robertson was fantastic in his third career start on Sunday. Robertson played mainly in the slot, allowing just 45 yards on six targets. He also recorded a wild interception in the second quarter when the Cardinals were in scoring position.
He wanted it. He saw it. He took it.

INT @_YoungTruth7 ????

????: CBS pic.twitter.com/AO3Qn6SFkt

— Las Vegas Raiders (@Raiders) September 18, 2022
Robertson's ball skills and toughness make him the prototypical slot cornerback in the NFL, and it would seem wise for defensive coordinator Patrick Graham to keep him on the field with Nate Hobbs going forward. Robertson was the Raiders' highest-graded player in Week 3 and earned one of the highest coverage grades of the week (89.3).
---
Fleming has bounced around the NFL quite a bit over the past few years, starting games with the Patriots, Cowboys, Giants and now the Broncos. In his last full season as a starter (2020), Fleming finished the season with a 58.4 grade and was a below-average tackle for the Giants.
It's been sort of a similar story with him and the Broncos over the past two seasons. He was Denver's swing tackle in 2021, playing all of his snaps at right tackle. But Fleming had arguably the best game of his career in Week 2.
Against the Texans in Week 2, he finished the game with an 85.8 grade after allowing just two pressures on 41 pass-blocking snaps. While he did surrender a sack, it was more of a product of Russell Wilson leaving the pocket.
But the reason why Fleming makes this list is because of how good he was as a run-blocker. He finished the game with a 92.6 run-blocking grade, which is among the highest grades for any offensive lineman in Week 2.
Fleming will return to his swing tackle role once Billy Turner is healthy. But for him to play that well in spot duty has to be very reassuring for the Broncos.
---
The Saints' defense was lights-out against Tom Brady and the Buccaneers once again, and a big reason they performed so well was Pete Werner. The second-year linebacker enjoyed a strong rookie season, but his game against the Buccaneers in Week 2 was easily the best of his career.
Werner finished the game with an 88.4 grade, primarily due to his strong coverage ability. He was targeted four times in the passing game and allowed a combined six yards. He finished the game with three stops, all three against Leonard Fournette on run plays. He has developed into an every-down linebacker who can be an asset as a run-defender and in coverage. Those types of linebackers are pretty tough to find in today's NFL.
---
It's tough to find a player who had a better game than Mike Edwards in Week 2. The Buccaneers safety put together the best game of his career, allowing just 10 yards in coverage on five targets. Edwards sealed the game with a pick-six, giving the Buccaneers a 20-3 lead late in the fourth quarter.
.@M__Edwards7 with the pick 6️⃣

????: #TBvsNO on FOX pic.twitter.com/kIitUmdDIj

— Tampa Bay Buccaneers (@Buccaneers) September 18, 2022
Not only was Edwards fantastic in coverage, but he also recorded a pressure and a hurry on Jameis Winston in the second quarter. Seeing Edwards, who was exposed in the playoffs last season, play at this level was an encouraging sign.
---
The Panthers roster some outstanding players on defense, including Brian Burns, Shaq Thompson and Jeremy Chinn. But the player who had arguably the best day on their defense in Week 2 is linebacker Frankie Luvu.
Luvu signed with the Panthers during the 2021 offseason but played just 138 snaps all season. This year, he's one of the team's starters. And he's been fantastic. In Week 2, Luvu recorded five stops and four tackles for a loss or no gain. He was also valuable in coverage, allowing just 36 receiving yards on five targets.
While he certainly won't garner as much attention as some of the other players on defense, Luvu has been a valuable player for the Panthers through two games.
---
The list of quarterbacks in NFL history (post-NFL merger) to throw for 450 yards and six touchdowns is relatively small. In fact, only seven had done it before Sunday, and that list includes all-time greats such as Joe Montana, Peyton Manning, Patrick Mahomes and Drew Brees.
An eighth quarterback is now among them, and his name is Tua Tagovailoa. After a slow first half, Tagovailoa lit up the Ravens' secondary and completed one of the most improbable comebacks you will ever see.
Tagovailoa averaged 9.4 yards per attempt, the second-most of his NFL career. The only time in which he's averaged a higher yards per attempt (12.15) came in Week 10 last year, when the Dolphins upset, who else, the Baltimore Ravens.
Tagovailoa was far from perfect in Week 2, but he got hot in the fourth quarter and led the Dolphins to one of the best comebacks in NFL history. The former No. 5 overall pick in the 2020 NFL Draft threw for 199 yards and four touchdowns in the final frame in Miami's improbable win.
Since 1991, only two quarterbacks of thrown for more than 190 yards and three-plus touchdowns in the fourth quarter of a single game: Patrick Mahomes (Week 2 vs. Raiders in 2019) and Tagovailoa. Pretty impressive.
---
The key to building a winning culture in the NFL is having lesser-known players step up and perform well. That was the case for the Lions on Sunday, as they were decimated by injuries along the offensive line. That forced 6-foot-10 offensive tackle Dan Skipper to slot in at left guard, a position he never played in the NFL or in college.
Skipper is a 28-year-old undrafted free agent signed and waived by the Dallas Cowboys in 2017. Since entering the NFL, he had played just 166 snaps before Sunday. But he was on the field for 68 snaps in Week 2, finishing with a solid 66.8 grade.
Skipper did allow a few pressures and a sack that came on a delayed stunt. But he was fantastic in the run game as the Lions ran for 191 yards. After the game, head coach Dan Campbell presented Skipper with the game ball for his admirable performance.
6⃣th year in the @NFL, making his first career start playing position he's never played in the league. @DanSkipper70 answered the challenge. pic.twitter.com/T9RN2lmEXc

— Detroit Lions (@Lions) September 19, 2022
Skipper will likely return to the bench once Jonah Jackson returns from his injury. But this was an impressive performance from a journeyman offensive lineman.