We're back again with a look at the best waiver wire claims to make for fantasy football in IDP leagues for Week 15.
Round 1 of the fantasy football playoffs is in the books, and hopefully you all did well enough in your IDP leagues that your team is still in the hunt for a championship in week 15. If you have made it this far, odds are you're still looking to add to your roster for the best shot at winning your fantasy league championship.
Here are nine IDP waiver-wire targets for Week 15.
Defensive line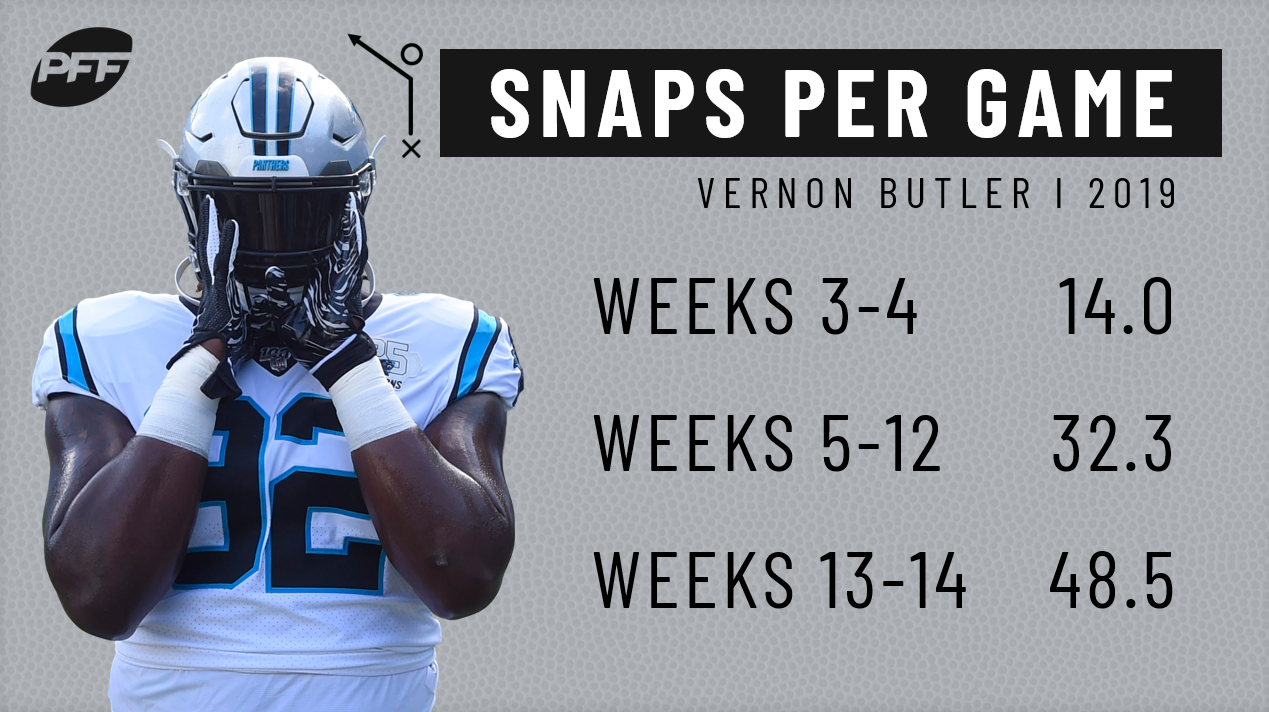 Butler has been a fairly consistent fantasy performer this season from the DT spot thanks to 5 sacks and staying involved in run defense for Carolina. Butler has reached season-highs in snaps each of the last two games, leading to back-to-back nice fantasy games in DT-premium leagues. With the Seahawks offensive line coming up this week, it's possible Butler will be able to continue to get pressure on the QB and put up another decent fantasy game.
It's not often that a NT makes a list of waiver-wire targets, but for DT-premium leagues Hankins is one to consider. He has now managed at least 5 total tackles in his last three games, which means double-digit scoring in most IDP leagues. You're usually happy with that level of production from your DT spot. Hankins has been flying under the radar a bit this year because of being a NT, but the Raiders use him often and that has led to some nice fantasy games this season, even if he doesn't have sack numbers to go along with the tackles.
Subscribe to PFF Edge to continue reading

Already have a subscription? Sign In