Welcome to the Week 16 edition of the 2018 fantasy football trade value chart, which helps you analyze potential trades to improve your fantasy football team. Our chart assigns a value to all relevant players — across all positions — to help you make the best trade possible.
The trade value chart uses our rest-of-season projections to assign values to every relevant player. The dollar amounts assume a 12-team league and a starting lineup of 1 QB, 2 RB, 2 WR, 1 TE, and 1 flex. The players are displayed in order of their standard league values, but we've included the PPR values for those players as well.
This is the final version of the value chart for the 2018 season, and as we did last week — because most season-long leagues no longer allow trading — we'll instead put on our dynasty glasses and scan the chart through that lens.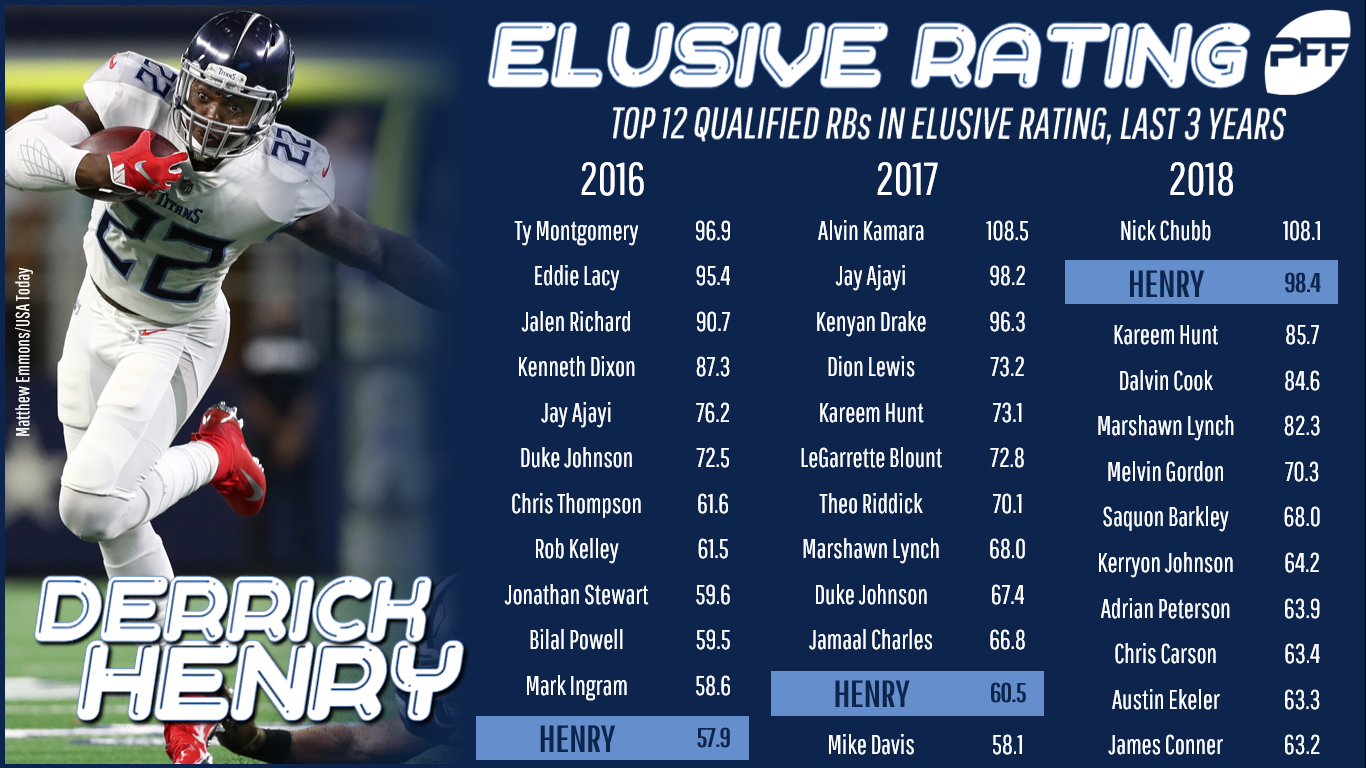 Derrick Henry is coming on strong down the stretch, and the once-forgotten Titan is now a hot name both in redraft and dynasty. Still just 24 years old, it's entirely possible that Henry is a late NFL bloomer, not unlike former Alabama Heisman winner Mark Ingram.
Elijah McGuire is another 24-year-old running back getting extended run to end the season. McGuire now has 20-plus touches in two straight games with a touchdown in each. The other notable running backs on the Jets roster include pass-catching specialist Trenton Cannon, the always-underwhelming Isaiah Crowell, and the aging Bilal Powell.
Check out the full chart below. Remember, these values are not written in stone. Rather, they are meant to serve as a guide to help you make the best deal possible.
Subscribe to PFF Edge to continue reading
Already have a subscription? Sign In