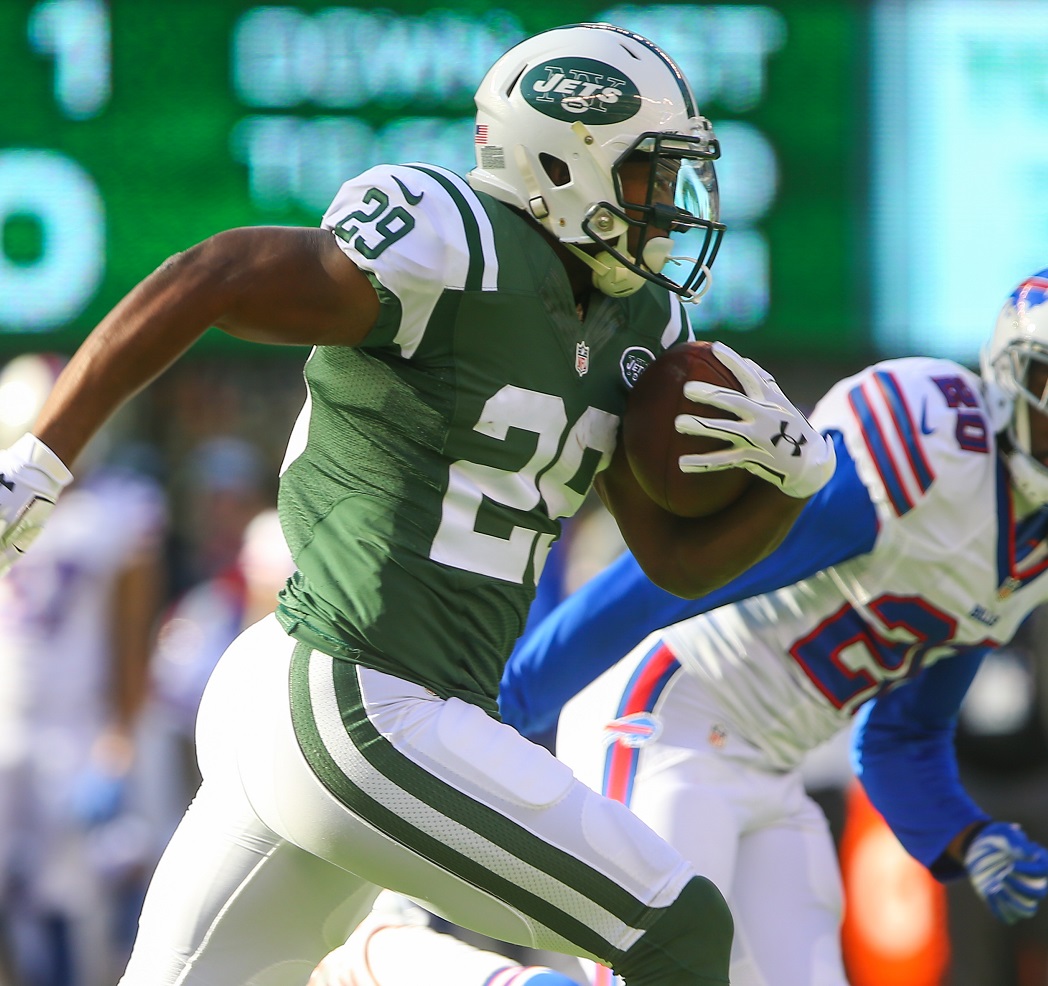 EAST RUTHERFORD, NJ - JANUARY 01: Bilal Powell #29 of the New York Jets runs with the ball during the first quarter of their game against the Buffalo Bills at MetLife Stadium on January 1, 2017 in East Rutherford, New Jersey. (Photo by Ed Mulholland/Getty Images)
One of my favorite days of the offseason is when the NFL schedule comes out. First, I look to see how Roger Goodell screwed over my favorite team with scheduling for the millionth season in a row. Then, I spend a few minutes cursing and sulking. Finally, I'll turn my focus back on fantasy, building out the schedule in spreadsheet form and ultimately changing the opponent team name to that team's average fantasy points allowed by position.
With every article ever written on strength of schedule, one must always start with the following: There's a lot of variance in this data. So much changes year-to-year and team-to-team. A defense's weakness last season may now be its strength after significant free agency and draft acquisitions. Or, perhaps that defense's vulnerability was the result of a defensive scheme that no longer exists after the team made a coaching change. Still, with these caveats, strength of schedule is something I spend a good deal of time on each season. It paints a decent picture of the season as a whole, a player's postseason schedule (P-AVG), and weeks to stream or target players in trade.
Every season, Pat Thorman does something similar and far more in-depth with the quarterback position, so I'll leave that to him. Today we'll be looking at strength of schedule for fantasy running backs. Later on this week, we'll follow that up by looking at outside wide receivers, slot wide receivers, and tight ends.
You must have PFF Edge to continue reading...