This year's overall PPR RB1 (Austin Ekeler) leads all running backs in total PPR points since Week 1 of last season.
I'm happily buying low on Joe Mixon, while frustrated fantasy managers shouldn't be quick to part ways with a running back on pace to rack up a whopping 394 combined carries and receptions this season.
Don't be surprised if Aaron Jones and A.J. Dillon start looking more like the dynamic duo they have been hyped up to be for most of the last 12 months.
Estimated reading time: 30 minutes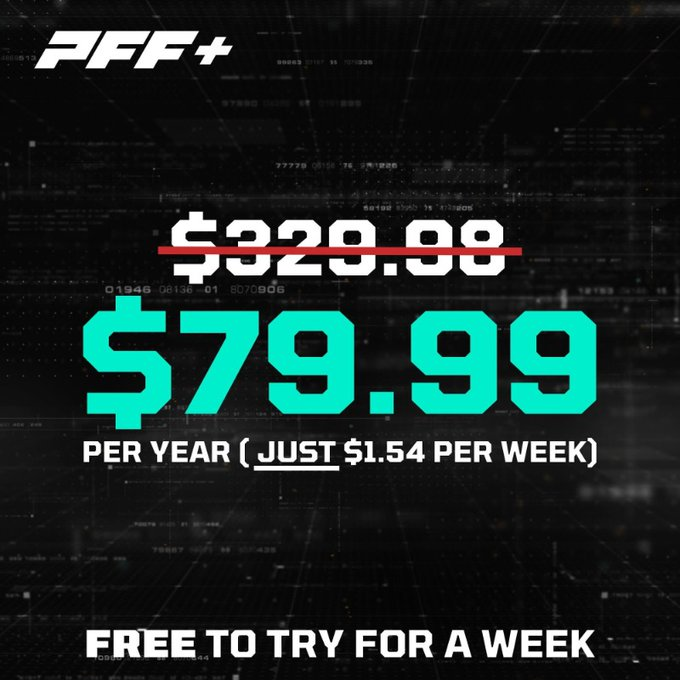 Week 6 is here! It's truly a great day to be great.
What follows is a fantasy football-themed breakdown of each and every backfield. The following five categories will be analyzed for all 32 teams:
Week 5 Usage:

Every team's top-three running backs in snap rate, carries and targets from the previous week.
Week 6 Matchup:

Opponent's rank in PPR points allowed to opposing running backs as well as yards before carry allowed per rush. Higher numbers are better for running backs; "32" illustrates the worst defense in a given category, and "1" is the best.
Handcuff Index:

Consists of four tiers:
Tier 1: Workhorse handcuff who would immediately be in the RB1 conversation if the starter goes down

Tier 2: Plenty solid handcuff who would get a nice usage bump and be a staple in the RB2 conversation if the starter goes down

Tier 3: Usage bump won't prevent the team from continuing to use a committee of sorts; not a guarantee these handcuffs will crack the position's top-24 should the starter go down

Tier 4: Muddled mess that would likely devolve into an annoying committee without a clear fantasy-friendly back to prioritize should the starter go down
Key question:

One key question for every team that is on my mind.
---
JUMP TO A TEAM:
ARZ | ATL | BLT | BUF | CAR | CIN | CHI | CLE | DEN | DAL | DET | GB | HOU | IND | JAX | KC | LVR | LAC | LAR | MIA | MIN | NE | NO | NYG | NYJ | PHI | PIT | SF | SEA | TB | TEN | WSH
---
Week 6 Fantasy Ranking:

James Conner (RB20), Eno Benjamin (RB41)

Week 5 Usage:

Eno Benjamin (54% snaps, 8 carries, 4 targets), James Conner (35%, 9, 1), Darrel Williams (12%, 3, 0)

Week 6 Matchup: SEA:

31 in PPR per game to RB, 28 in YBC allowed per carry 

Handcuff Index: 3:

Benjamin and Williams largely split usage in Week 2 when Conner was banged up; neither would be must-start options in his absence
Key question: How high should Eno Benjamin be ranked if both James Conner (ribs) and Darrel Williams (knee) are sidelined?
Head coach Kliff Kingsbury did say Conner is OK, but added, "We're checking everything out. It's something in the rib area and they're just being very cautious with him right now." Meanwhile, Williams left the Cardinals' Week 5 loss to the Eagles early and didn't return.
Benjamin will warrant legit top-15 consideration should both Conner and Williams miss this week's smash spot against the Seahawks' 31st-ranked scoring defense. Sixth-round rookie Keaontay Ingram hasn't played a snap all season, and Kingsbury has historically been more willing than just about anyone to give his starting running back a true workhorse role.
Things won't be quite so clear-cut if Conner is out, but Williams is in. The Cardinals featured Benjamin (42% snaps, 8 carries, 3 targets) and Williams (44%, 8, 3) evenly with Conner banged up for most of Week 2. Both would be in the lower-end RB3 range and not guys who would need to be in most starting lineups.
---
Week 6 Fantasy Ranking:

Tyler Allgeier (RB36), Caleb Huntley (RB53)

Week 5 Usage:

Tyler Allgeier (59% snaps, 13 carries, 0 targets), Avery Williams (28%, 3, 2), Caleb Huntley (23%, 8, 0)

Week 6 Matchup: SF:

6 in PPR per game to RB, 3 in YBC allowed per carry

Handcuff Index: 3:

Allgeier is expected to keep leading the way in the absence of C-Patt (knee, IR), but hardly in a workhorse manner. Three backs will likely stay involved
Key question: Can Tyler Allgeier be trusted as a fantasy starter moving forward?
Not really, and especially not this week against the 49ers' league-best scoring defense. Potentially complicating matters is the potential return of RB Damien Williams (ribs, IR), who worked ahead of all these backs before getting injury shortly into Week 1.
Allgeier could boast some non-PPR appeal as the early-down back in a legit top-10 scoring offense, although it might be wishful thinking to assume the Falcons' current 10th-ranked mark of 23.6 points will hold the entire season. Ultimately, I'm inclined to fade most parties involved until Cordarrelle Patterson (knee, IR) returns, particularly this week with the Falcons implied to score just 18.5 points — the fifth-lowest mark in Week 6.
---
Week 6 Fantasy Ranking:

J.K. Dobbins (RB22), Kenyan Drake (RB50)

Week 5 Usage:

Kenyan Drake (41% snaps, 4 carries, 1 target), J.K. Dobbins (39%, 8, 0), Mike Davis (8%, 1, 0)

Week 6 Matchup: NYG:

11 in PPR per game to RB, 22 in YBC allowed per carry 

Handcuff Index: 4:

This backfield was unusable with Dobbins and Edwards out in Weeks 1-2; veteran additions would be plenty possible
Key question: Will J.K. Dobbins ever get a true three-down role?
History tells us no both in terms of 1.) the presence of a dynamic dual-threat talent like Lamar Jackson under center, and 2.) OC Greg Roman's history of not giving any single running back a featured role. Throw in the potentially near return of Gus Edwards (knee, PUP) and it certainly doesn't seem like Dobbins is poised to flirt with 20 touches per week anytime soon.
This doesn't mean that Dobbins won't be more clearly featured once the Ravens feel he's all the way back to 100% from a health perspective. Baltimore featured the following running back usage from Week 8 to the AFC Divisional Round in 2020 upon phasing Mark Ingram out of the offense (excluding Week 12 which Dobbins missed due to Covid):
Dobbins:

53% snaps, 128 rush attempts, 16 targets

Edwards:

33% snaps, 105 rush attempts, 10 targets
For now, treat Dobbins as a low-end fantasy RB2 who can supply boom weeks when the Ravens' fourth-ranked offense really spikes. He's more of a hold for me than someone to try to buy or sell. Edwards is a sneaky solid perspective waiver wire addition for RB-needy rosters in deeper leagues.
---
Week 6 Fantasy Ranking:

Devin Singletary (RB15), James Cook (RB57), Zack Moss (RB58)

Week 5 Usage:

Devin Singletary (52% snaps, 6 carries, 1 target), Zack Moss (30%, 1, 0), James Cook (19%, 4, 0)

Week 6 Matchup: KC:

29 in PPR per game to RB, 9 in YBC allowed per carry

Handcuff Index: 3:

Moss would most likely lead the way on early downs with Cook seeing more fantasy-friendly work in pass-first situations
Key question: Just how much can we trust Devin Singletary?
It's pretty weird that Singletary could have such a listless Week 5 in a game that featured the Bills massacre the Steelers 38-3. And yet, that can be life for a running back inside the league's most pass-heavy offense (74.7% pass-play rate) when the quarterback involved re-embraces his inner gunslinger (14.9-yard aDOT!) during the rout.
Ultimately, Singletary has sandwiched PPR RB4 and RB20 finishes between three games outside of the position's top-40 performers. The Bills are more than happy to keep passing and/or feature their backup running backs when the score gets lopsided; Singletary needs things to be relatively close in order to fulfill his full potential here.