Prop bets! Because picking fantasy football rosters is all well and good, but picking how individual players will do in the smallest of samples is really the task of degenerates. Today, members of the PFF Fantasy staff pick out their favorite prop bets for Sunday's game between the New England Patriots and the Los Angeles Rams.
We're looking at our favorite plays for the game itself and then a handful of novelty bets for other stuff. Take a trip through and pick out your favorite plays for Sunday.
Game props
(Pick from Dan Clasgens)
The Rams' defensive line should fare better than the Patriots' last two opponents at containing Sony Michel running the football. As he does, look for White's role in the short passing game to be a big part of New England's plan to move the chains.
James White over 19.5 rushing yards (-110, Bovada)
(Pick from Michael Moore)
There are several reasons to think White will get more than 19.5 rushing yards. He was part of the running game more this year, averaging a career-high 26.6 rushing yards per game along with nine games of over 20 yards, even with Sony Michel. And his last two Super Bowls? 45 and 29 rushing yards respectively.
Total rushing yards in the game by the Rams over 127.5 (+120, Bovada)
(Pick from Daniel Kelley)
Why stress over how healthy Todd Gurley is or how much work C.J. Anderson siphons? Take the team rushing total for the team with the third-most rushing yards in the regular season, which has topped 200 rushing yards twice in its last three games. Even if the Patriots win the game, the odds they run away from the Rams and hide to the extent that Los Angeles has to go crazy run-heavy are slim. Take Gurley/Anderson together.
Todd Gurley under 105.5 yards from scrimmage (-115, OddsShark.com)
(Pick from Dan Clasgens)
I'm not convinced Gurley is completely healthy. That and the fact that C.J. Anderson has been in the mix and I fear the Patriots leading late leads me to not trust the Rams' back can hit this mark.
(Pick from Dan Clasgens)
The Rams allowed the ninth-most fantasy points to tight ends during the regular season but only ceded five touchdowns to the position and the Patriots' tight end only found the end zone three times all year. Still, I think this is Gronk's final game and I'm guessing Tom Brady thinks that too and he'll look to give his guy a TD.
(Pick from Dan Schneier)
On a slate where the individual advantages from a WR/CB standpoint surprisingly lean toward the defensive side of the ball, I like Edelman to take advantage of his individual matchup against Nickell Robey-Coleman. Edelman has been the key cog for the Patriots passing game and not only on third downs.
(Pick from Dan Schneier)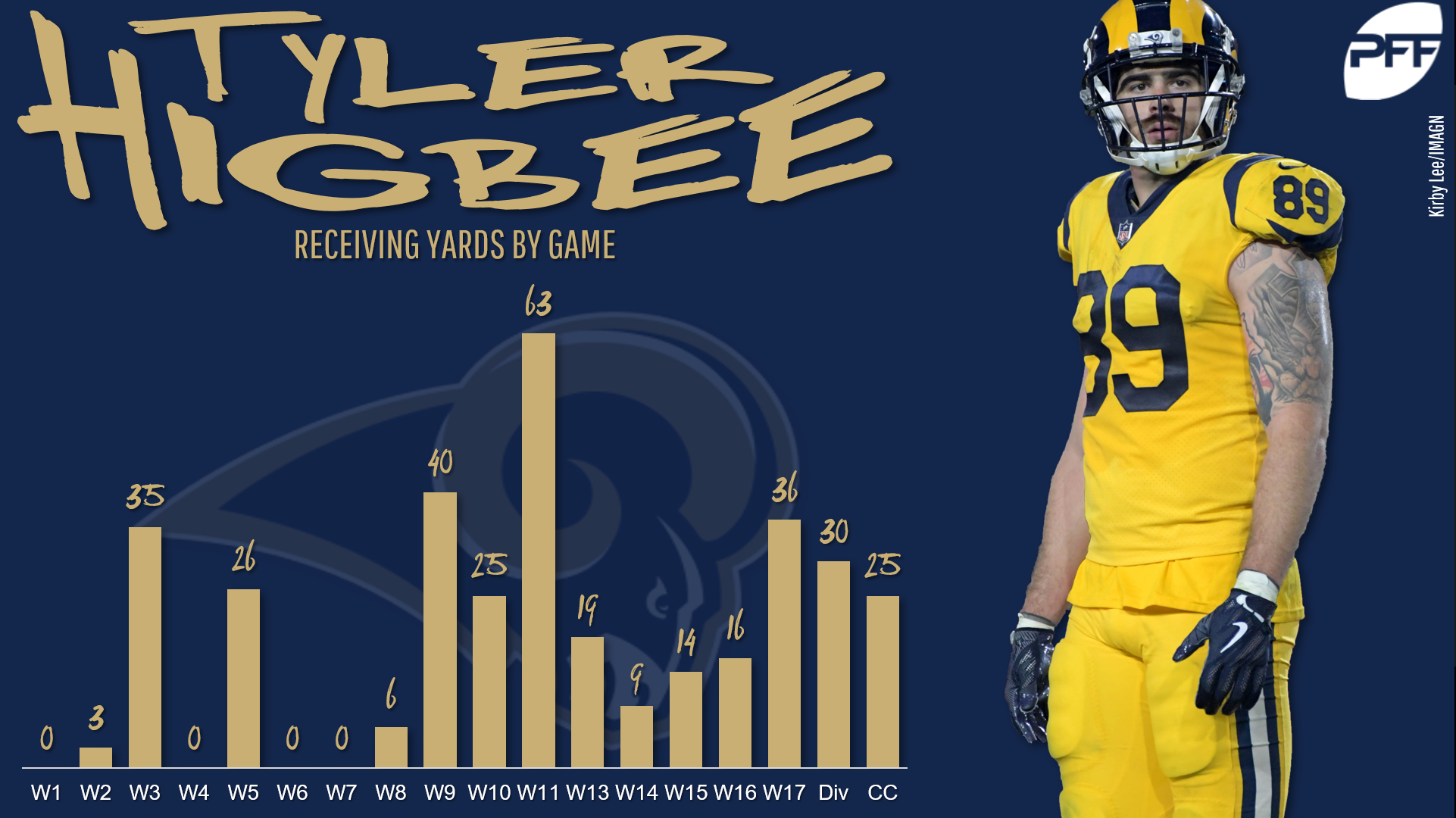 Higbee has nailed the over in consecutive playoff games and now he gets the advantage of matching up against a head coach who will do everything in his power to take away Todd Gurley and likely some combination of Robert Woods and Brandin Cooks. This will leave Higbee in a lot of one-on-one situations specifically off of the play-action passing game that the Rams offense is predicated on.
Will any QB throw for 400 or more yards in the game? No (-300, Bovada)
(Pick from Scott Spratt)
It's always fun to bet overs, and a cursory glance will make this one tempting. Tom Brady himself has gone over 400 in each of the last two Super Bowls. However, Brady has reached 400 passing yards in just three of his 12 indoor games since 2012, and just one in 30 passers reaches that mark on the road in a dome.
Who will throw the first touchdown? Jared Goff (even, Bovada)
(Pick from Michael Moore)
Neither option appears like an obvious choice so I'm going with the bigger payoff. Both the Rams and Patriots threw it 54-55% of the time this season. However, Goff (32) technically threw more touchdowns than Brady (29) yet the payoff is 30% higher (Brady -130).
Will Stephen Gostkowski's first kickoff result in a touchback? No (-140, Bovada)
(Pick from Daniel Kelley)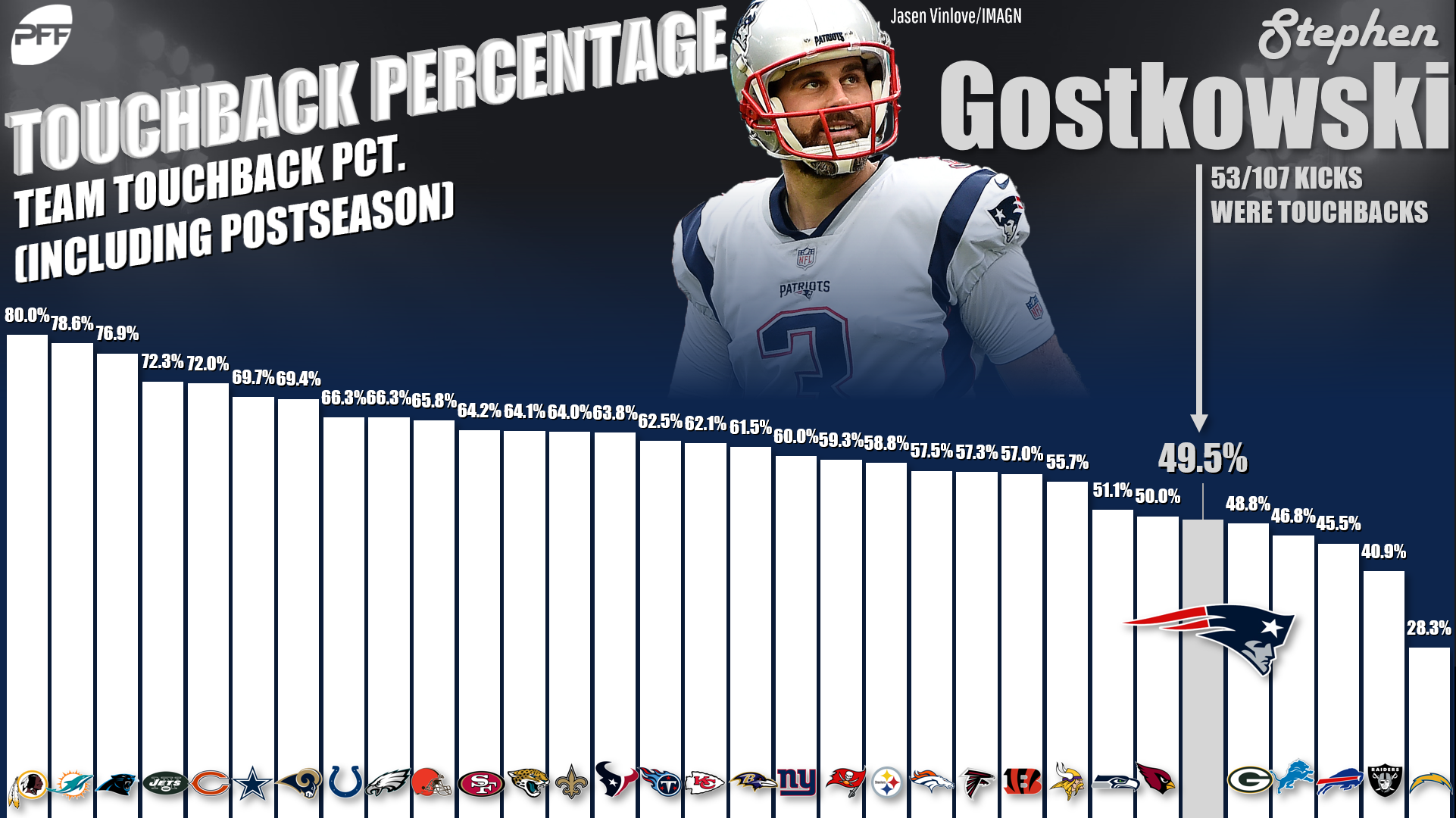 The Patriots had the sixth-lowest percentage of touchbacks this season (playoffs included), under 50% (hilariously, the Chargers were barely over 25%). Across his last four games, only six of his 26 kickoffs have been touchbacks, and his hangtime has fallen from generally above 4 seconds to below in four straight.
Novelty props
Donald Trump over 1 tweet during the game (-115, BetDSI.eu)
(Pick from Dan Clasgens)
In 2018, Trump averaged 9.74 tweets per day and 20.27% of them came between the hours of 6-10 p.m. ET. With the way he's gone after the NFL during his time in office on various issues the timing seems about right for a couple of tweets to go out.
Will any player do the Dirty Bird TD Celebration? No (-330, BetDSI.eu)
(Pick from Dan Clasgens)
Had the Saints held on to beat the Rams I would have been all over this since New Orleans and Atlanta are bitter foes. The Falcons made it clear they were glad to see the Saints lose just for that reason. I could have easily seen Michael Thomas or Alvin Kamara paying tribute with the dance to hometown Falcons' fans even they would've really been only doing it to rub it in. The Patriots and Rams don't care much about the Falcons.
How many times will the broadcast mention Sean McVay's age? Over 1.5 (-190, Bovada)
(Pick from Scott Spratt)
Sean McVay and I are both 33 years old. McVay manages an organization of close to 100 players and coaches, has 24 head coaching wins and fantastic hair. I do math research for a fake sport. Each reference to McVay being 33 disparages of my life choices. Bet big on the over.
Gladys Knight's National Anthem over 107 seconds (-115, BetDSI.eu)
(Pick from Dan Clasgens)
She's in her hometown, look for Knight to put her own special touch on the song. Consider this too that since Super Bowl XL in 2006 only two artists have finished the national anthem in less than 1:45.
Will Gladys Knight forget or omit a word from the National Anthem? No (-500, Bovada)
(Pick from Daniel Kelley)
This is Gladys Knight we're talking about here. The odds are awful, but they couldn't make them high enough. C'mon.