• Nick Chubb: 19 carries, 118 yards, 1 touchdown
• Caleb Huntley: 10 carries, 56 yards, 1 touchdown
• For all fantasy football game recaps from Week 4, click here.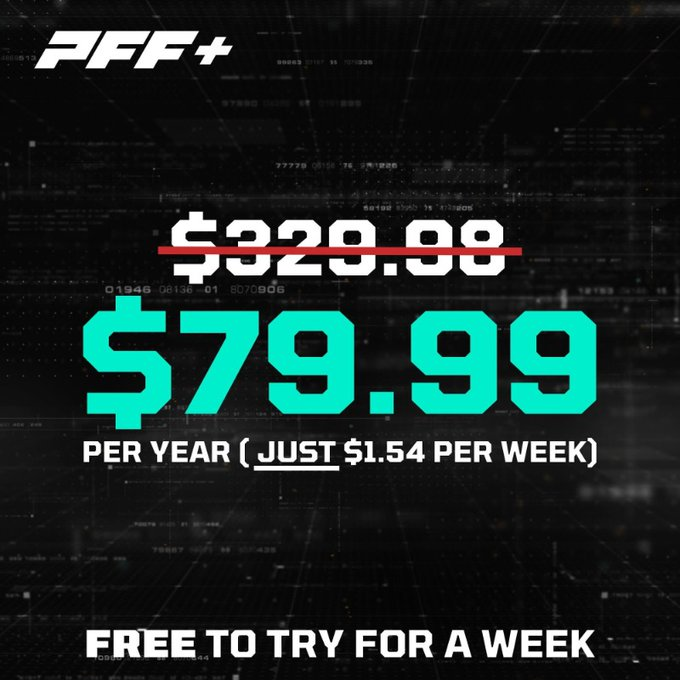 Click to jump to a fantasy football game recap:
[email protected] | [email protected] | [email protected] | [email protected] | [email protected]
[email protected] | [email protected] | [email protected] | [email protected] | [email protected] | [email protected]
[email protected] | [email protected] |
---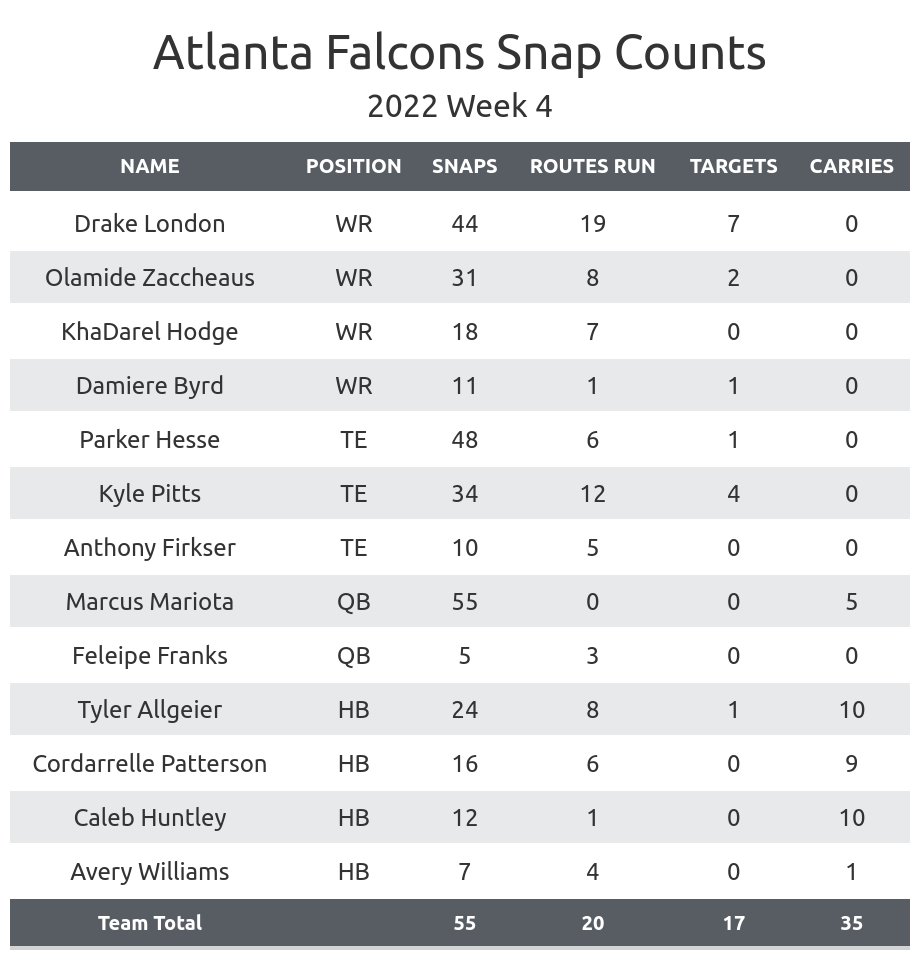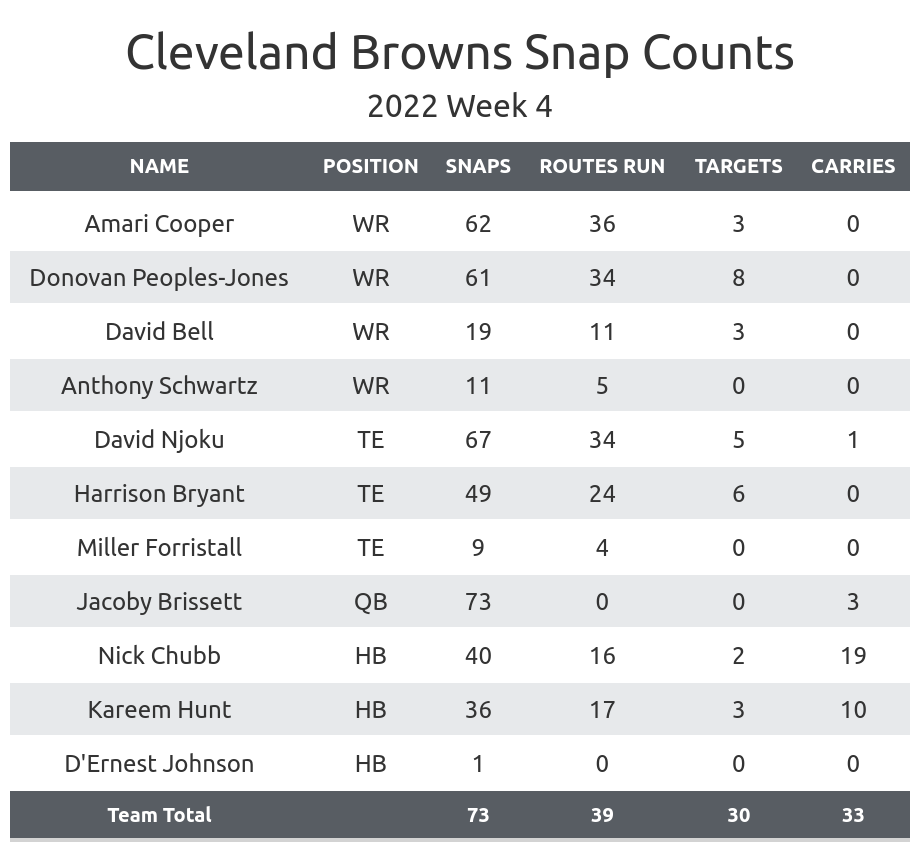 Monitor the health of Cordarrelle Patterson: Patterson was questionable coming into the game with a knee injury and was clearly limited in how he was used.
Patterson played 10 of 16 snaps in the first quarter and six of 39 over the rest of the game.

Luckily, he scored a touchdown on his nine carries to save fantasy managers who started him.

It is probably worth leaving him on your bench until we know he's closer to 100%.

Tyler Allgeier

had seemed like the clear other back to have on fantasy rosters, but

Caleb Huntley

took over as the early-down and goal-line back, leading to Huntley scoring a five-yard touchdown in the fourth quarter.

Atlanta ran the ball 35 times, which is something the team likely won't be able to do every game, so there will be fewer carries to go around.

Damien Williams

will miss at least one more game, but he could be back soon to take over the early-down work.

The Falcons have arguably the most chaotic backfield this season in terms of player usage, and that doesn't seem to be stopping anytime soon.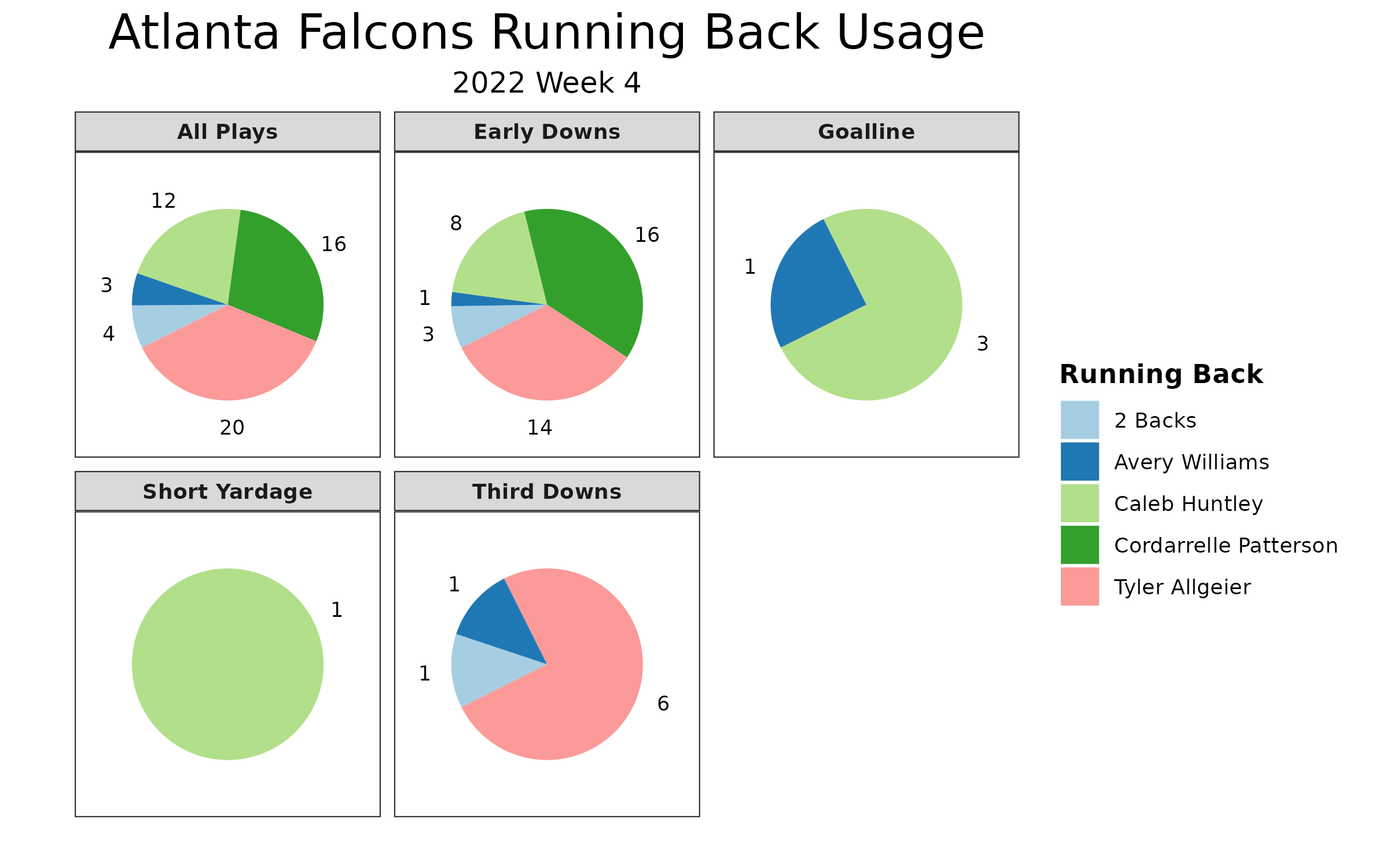 More bad news for Kyle Pitts: Pitts' playing time continues to trend in the wrong direction. He was able to overcome it last week, but it cost him several pass routes in Week 4.
Pitts was often on the field in two- or three-tight end sets but played just one of 10 snaps in 21 personnel and two of eight snaps in 11 personnel.

He was asked to stay in and pass block on only one play, meaning there were seven of 20 pass plays where Pitts wasn't on the field.

His threat rate was a high 33.3% on the bright side, but only two of his four targets were catchable.

Having a high target share on low snaps is not sustainable for a consistent fantasy starter at tight end.

He's caught 25 or fewer passing yards in three of his four games and has yet to score a touchdown.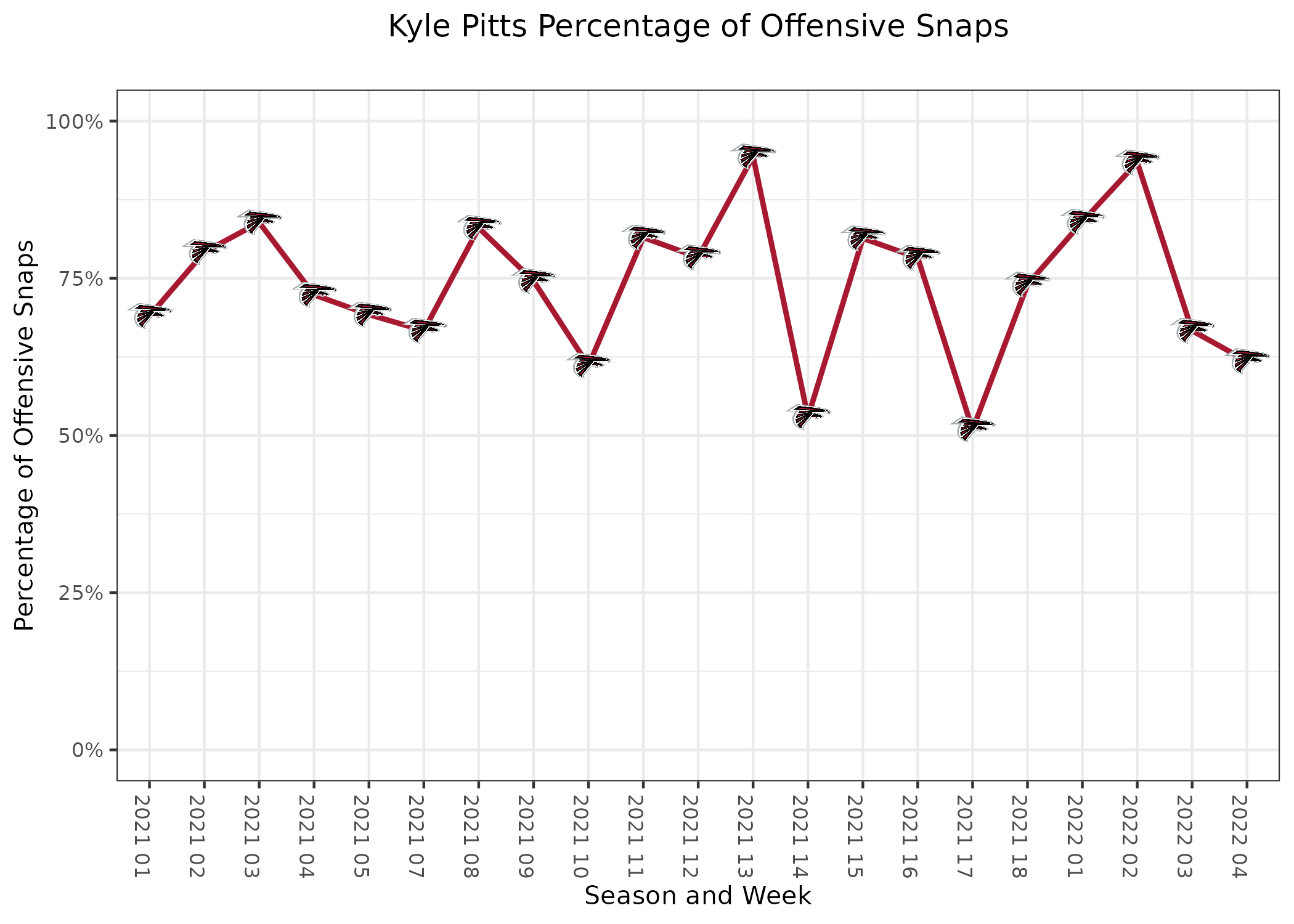 Start David Njoku: Njoku put up another solid performance, catching five passes for 73 yards.
Njoku has rarely left the field all season and is very often running routes whenever Cleveland runs a pass play.

His 1.78 yards per route run on the season ranks among the top half of tight ends with over 100 routes run this season.

This makes him one of the few tight ends in the league with both volume and above-average efficiency.

Every other tight end with over 100 routes and over 1.3 yards per route run is consistently in fantasy starting lineups this season.