There isn't a more polarizing time in fantasy football than the start of NFL training camp. Fantasy gamers poke and prod at the roster modifications made by teams in the offseason in the hopes of gaining the slightest edge for their fantasy squads. The ensuing positional battles in training camps cause speculation — and no position is more scrutinized than the running back.
The fantasy value of running backs comes with the caveat that most of the top players at the position are solidified long before training camp begins. Players like Christian McCaffrey and Ezekiel Elliott rarely get challenged for opportunity while their backups are drafted as handcuffs. However, in less talented running back rooms, offseason turnover and newly acquired draft picks invite positional battles. In this article, we will highlight exploitable training camp battles to unearth fantasy value at the running back position in 2020.
[Subscribe to PFF EDGE or ELITE to gain access to  our fantasy football rankings and projections, PFF Player Grades, premium content and more.]
Lindsay secured the lead running back duties in Denver after out-producing Royce Freeman and Devontae Booker in 2018. He established himself as a well-rounded offensive weapon in his rookie season, accumulating 5.4 yards per carry (No. 17) and 35 receptions for 241 receiving yards. Despite seeing a sizeable increase in rushing volume from 2018 (12.8 attempts per game) to 2019 (14), Lindsay was unable to capture his efficiency from his rookie season. He rushed for 26 fewer yards on 30 more attempts and averaged 1 yard fewer per attempt in 2019 (4.5) than he did in 2018. He was bested in the receiving game by Freeman, who generated 256 receiving yards on 43 receptions to Lindsay's 196 receiving yards on 35 receptions. 
2020 brings in an entirely new, and more capable, challenger to Lindsay in the form of Gordon. Since entering the league in 2015, Gordon ranks fourth in overall rushing attempts, sixth in rushing yards and sixth in rushing touchdowns. Gordon is also a proven weapon in the passing game, having accumulated 224 receptions (No. 8) on 273 targets (No. 9) for 1,873 receiving yards (No. 8) and 11 receiving touchdowns (No. 7) over that span. While Lindsay's volume and production have been up and down in his first two seasons, Gordon has been a consistent workhorse over his five-year NFL career.
On the surface, the "battle" seems one-sided. The most valuable running backs in fantasy are the ones who receive the most volume — and that figures to be Gordon. However, Lindsay won't just vanish into thin air. Much like Austin Ekeler behind Gordon, Lindsay has a well-rounded skillset to remain impactful. Along with his efficient rushing totals as a rookie, Lindsay accumulated 329 yards after the catch (No. 22) and averaged 8.7 yards after the catch per reception (No. 13) in 2018. Expect Denver to roll out a one-two punch in Gordon and Lindsay with the majority of the work going to the former. Nevertheless, this is a must-watch training camp battle entering 2020.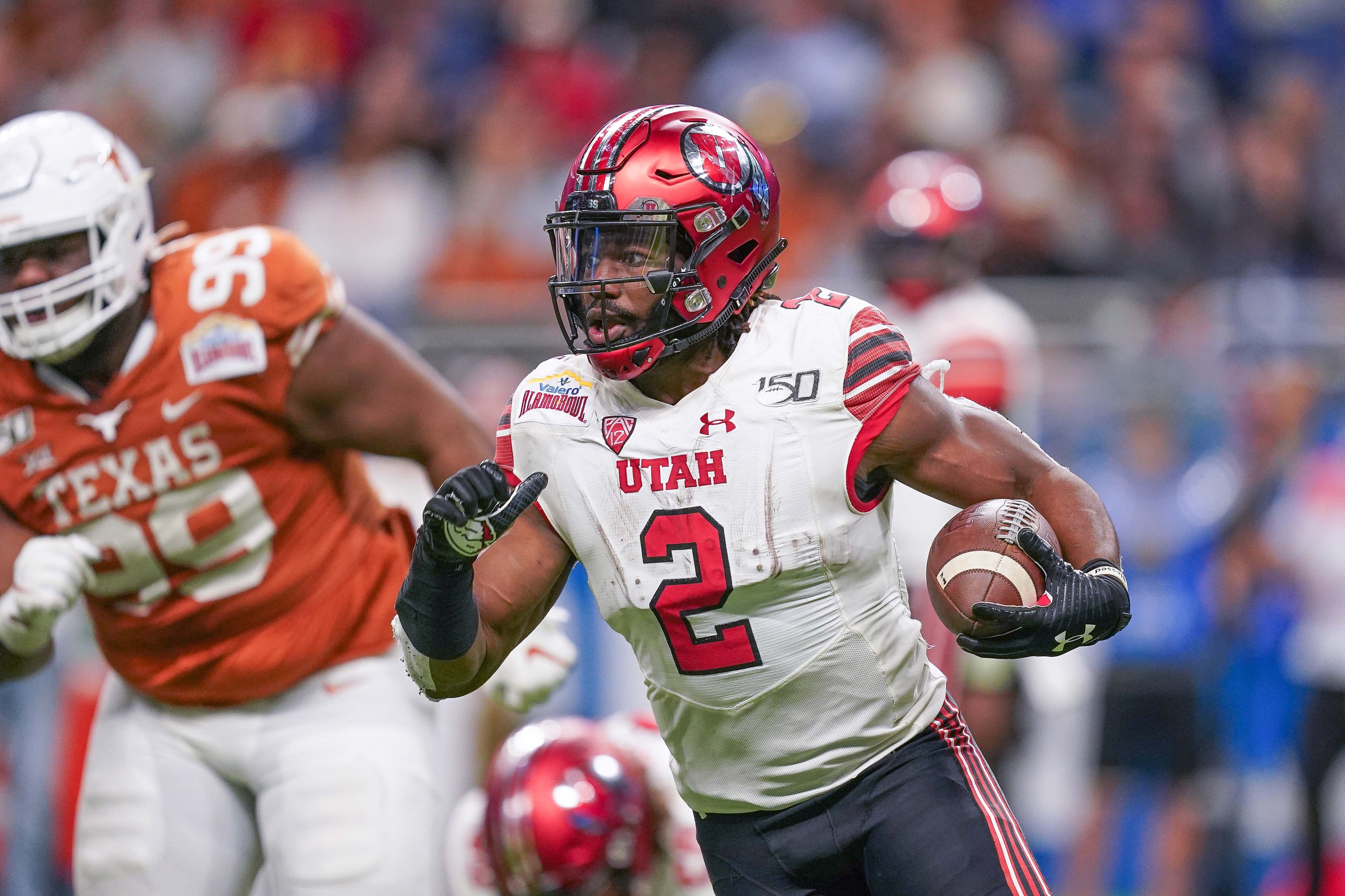 The most divisive training camp battle of 2020 is in Buffalo. After the departure of 15-year veteran Frank Gore this offseason, Singletary looked poised to have the Bills' backfield to himself. That was until they drafted Moss with the 86th pick in this year's NFL draft. Singletary had a slow start in 2019, averaging just five attempts per game over his first four outings. It wasn't until the second half of the season that he saw an expanded role in the Bills' offense. From Weeks 9-17, Singletary averaged 16 attempts per game and accumulated 603 rushing yards (No. 6 among running backs). He saw increased work in the passing game, as well, with 27 targets (No. 18) and 136 receiving yards (No. 27) on 181 receiving snaps (No. 8) over the final eight games of 2019. While Singletary developed into a productive player over the back half of 2019, his usage faltered in the red zone, ultimately staggering his touchdown viability. Of his 152 carries, 134 came from outside the red zone, which led to just two rushing touchdowns over 12 games.  
The acquisition of Moss is concerning for Singletary in more ways than one. Moss is an underrated receiver who accumulated 387 receiving yards on 31 targets at Utah State in 2019. He racked up 407 yards after the catch (No. 7 among NCAA running backs), averaging 14.5 yards after the catch per reception (No. 2) and 2.3 yards per route run (No. 9) over his final college season. Moss was an incredibly productive rusher in college. In three years as the starter for the Utes, he averaged 106 rushing yards per game and 5.8 yards per carry over 35 total games. 
Moss is an uber-productive running back with the toolset to push Singletary for both rushing and receiving work. Training camp will show how the Bills plan to divide the workload between the two. With that said, expect Moss to push for an expanded role early and have fantasy value in 2020 — especially if he can get work in the red zone.  
Johnson was said to be the resurrection of Detroit's rushing attack after being drafted in 2018. So far, that hasn't materialized into fact. Johnson has played in only 18 of 32 games over his first two seasons in the NFL due to some concerning knee injuries and is now bordering on "injury-prone" status going forward. However, it would be disingenuous to hone in on the injuries and discount Johnson's production when he has been healthy. 
In the first 10 games of his rookie season, he accumulated 641 rushing yards (No. 7 among running backs) on 123 rushing attempts and averaged 5.4 yards per carry (No. 8). He quickly established himself as a dual-threat running back, hauling in 32 receptions (No. 15) for 213 receiving yards (No. 19). The 2019 season was more of the same for Johnson, as he rushed for 403 yards on 113 attempts but averaged only 2.7 yards per carry. He struggled to regain his form in the receiving game, with only 15 targets and 10 receptions in eight games. Despite Johnson being productive when healthy, the Lions clearly felt that their running back corps needed a jolt. They got one in Swift. Over his last two seasons at Georgia, Swift solidified himself as one of the most dynamic rushers in college football. He rushed for 2,182 yards (No. 17) on just 336 attempts (No. 35) from 2018-19. Swift is also an established receiver with 57 receptions on 70 targets for 549 yards over his college career. 
Swift has the pedigree, production and draft capital to challenge Johnson immediately in training camp. His most notable asset will be his availability down the stretch. Johnson and Swift will likely find themselves in a shared backfield early in the season, as both have the skillset to be the workhorse in the Lions' rushing attack. Both players carry upside in this offense, but give the edge to Swift, who has proven to be productive regardless of volume as well as healthy throughout his playing days.