There's an old saying in fantasy football drafts that you can't win your league in the first round of the draft, but you can lose it. While that all sounds nice, it's completely false. Leagues aren't won and lost in one pick. The reality is that you have a much greater impact on your season outcome in the middle and late rounds of your draft. Grabbing the right guys in these ranges is crucial. So here's a list of the top late-round targets in 2019 fantasy football drafts.
(ADP 10.07)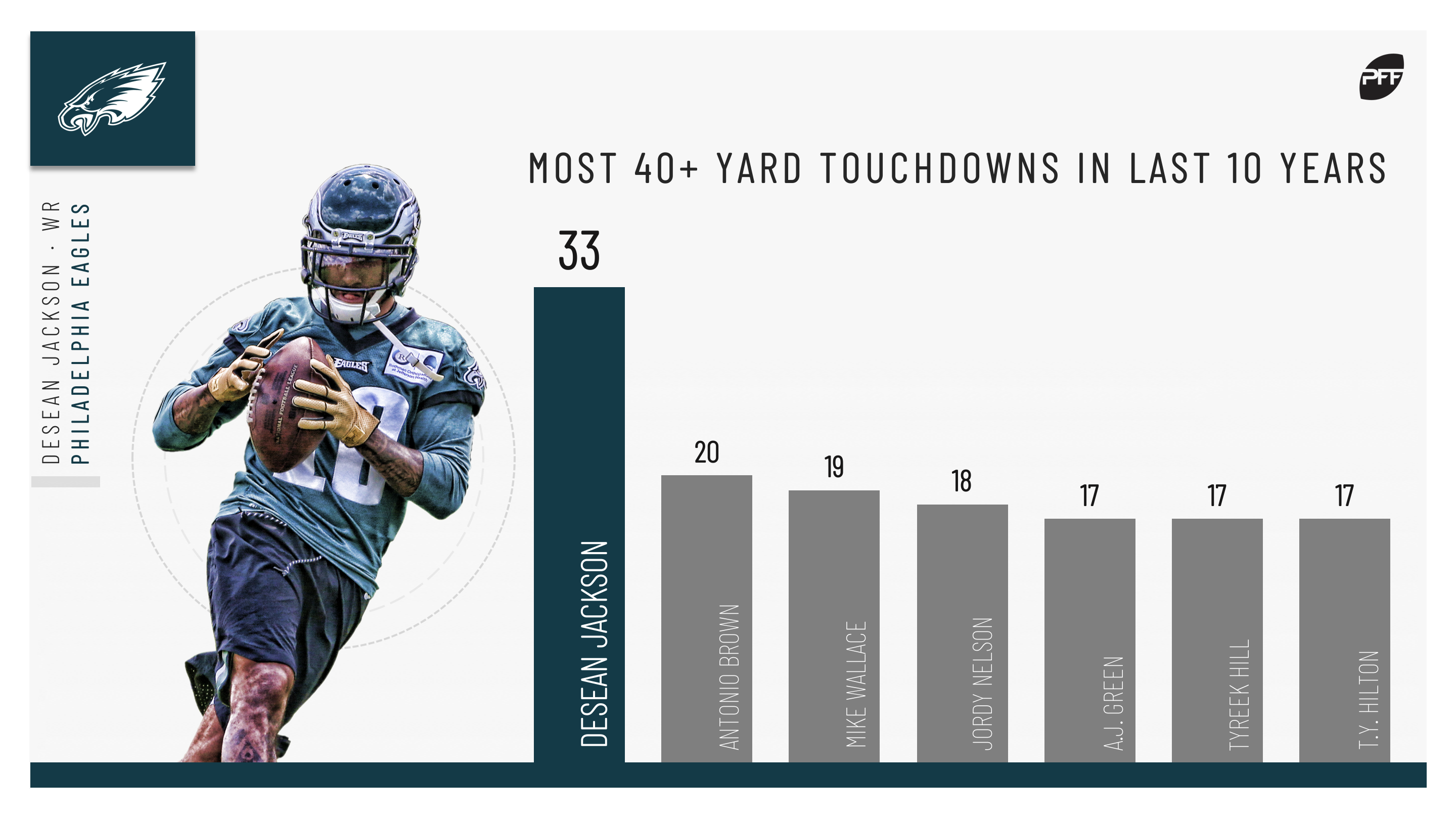 He may be getting a little long in the tooth, but Jackson can still flat-out fly. His speed gives the Eagles a downfield presence they've tried to generate over the past few seasons with guys like Torrey Smith and Mike Wallace. Jackson is a superior player to those two and presents some intriguing upside in the late rounds. Sure, he won't be the most consistent option, but his big-play ability in the potent Eagles offense is appealing.
(ADP 10.12)
The Bills told an interesting story about their backfield with their roster moves this offseason. Buffalo brought in veterans Frank Gore and T.J. Yeldon along with drafting Singletary. Those moves don't speak highly for incumbent LeSean McCoy, and his days may be numbered in Buffalo. While Singletary didn't test particularly well in predraft process, he has shown well in the preseason. The former Conference USA standout ranked second in the nation last year in forced missed tackles as a runner with 96. That elusive ability gives him some fantasy upside in the late rounds, especially if the Bills decide to part ways with McCoy.
(ADP 11.02)
With Antonio Brown out of the mix in Pittsburgh, there's major opportunity for whoever earns the No. 2 job opposite JuJu Smith-Schuster. While James Washington has performed well in the preseason, there have been some rumblings that the job will likely go to Moncrief. The veteran wideout flashed upside earlier in his career and has the potential to provide a major return on investment if he does in fact lock down No. 2 duties.
(ADP 11.05)
New England looks to be shifting to a much more run-heavy approach after ranking third in the league in rushing attempts last season. Of course, Sony Michel was a big part of that, as he topped 200 carries in his rookie season. That's why it was a bit of a surprise that the Pats took Harris on Day 2 of April's draft. Some have speculated this move might have been a signifier that something was wrong with Michel's knee, but it could also be the Patriots loading up in their backfield. Regardless, Harris has a prime pedigree out of Alabama, and gives the Patriots another early-down options. Better yet, his value would skyrocket if Michel did end up missing time.
(ADP 11.12)
The Ravens signal-caller was a starter for just seven weeks last season, and still managed to lead all quarterbacks in rushing yards and attempts. Over that span, he was the No. 9 fantasy quarterback. While Jackson isn't likely to rush the ball as much — he averaged over 17 carries per game down the stretch — he's still going to tote the rock a bunch. That ability as a runner gives him an extremely appealing fantasy profile. And the best part is you don't have to pay an early- or middle-round pick for him.
(ADP 12.01)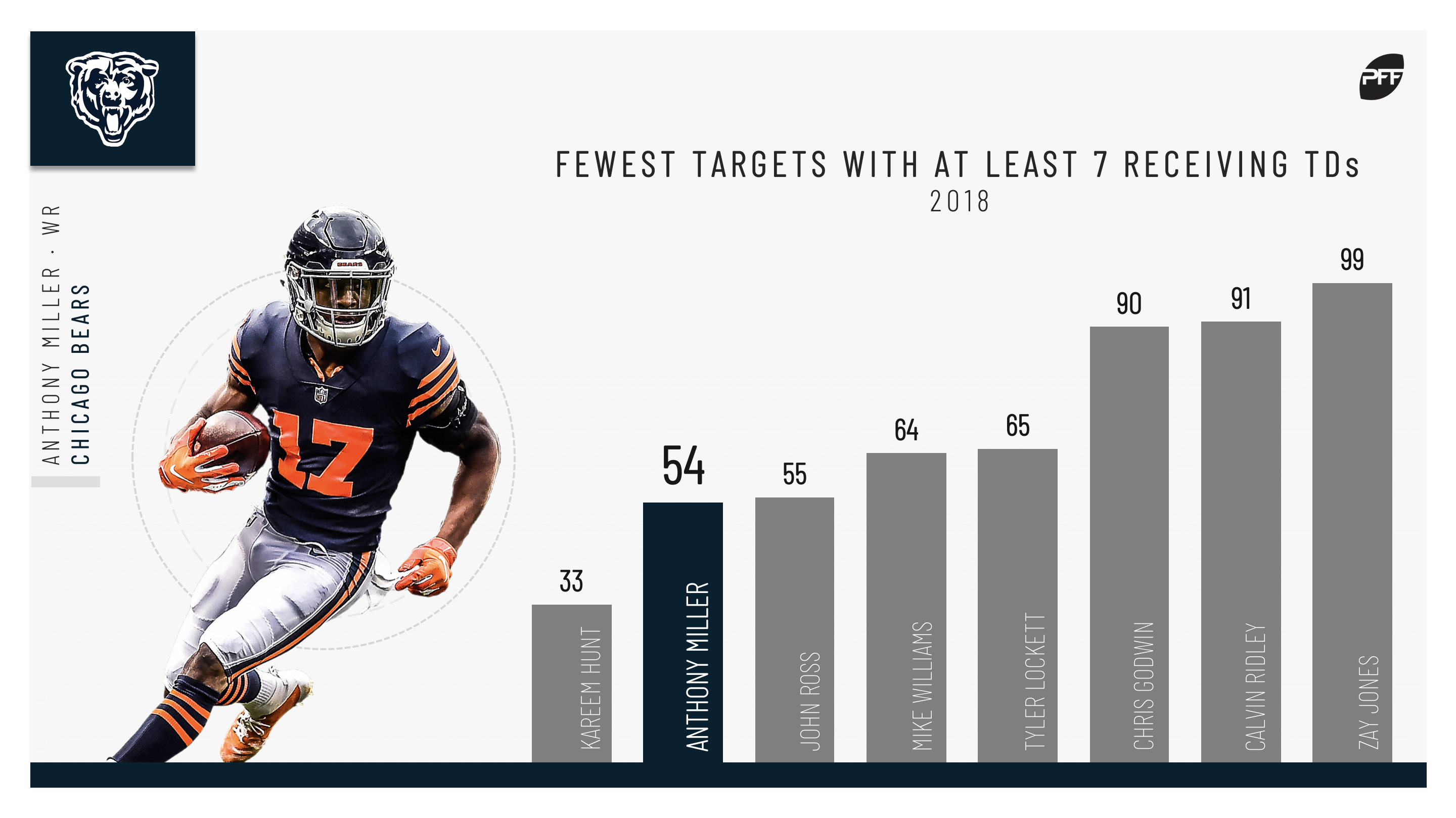 Despite being banged up for most of last season, Miller managed to post an impressive seven receiving touchdowns. That's big-time production in a limited role. This year he's likely to assume the No. 2 spot in the Bears' wide receiver corps. While Miller will do most of his damage out of the slot, he isn't just a dink-and-dunk wideout. His big-time athleticism gives him major upside at a discounted fantasy draft price.
(ADP 12.09)
With Melvin Gordon's holdout now spilling into the middle of August, the potential that he sits out the entire season gets larger each day. If Gordon was to go down that path, we expect Austin Ekeler to be the lead back with Jackson mixed in. While that means you wouldn't be able to start Jackson in your fantasy lineups, he'd be one of the better handcuffs in the league. Last season, we saw the Chargers use Jackson as an every-down back in Week 15 when both Gordon and Ekeler were sidelined.
Josh Gordon, WR, New England Patriots
(ADP 12.11)
Will he be back on the field this season? I have no idea. But the good news with Gordon is you won't have to pay a premium price to take a stab at his upside. With the exception of Julian Edelman, the Patriots are young and thin at wide receiver. That means Gordon would step right back into an every-down role if he's reinstated. Last season, Gordon averaged a massive 18 yards per catch, posting 720 yards and three scores on 40 catches. That upside is well worth a dart in this range.
(ADP 13.07)
Damien Williams looks to be locked in as the lead back in Kansas City, but that doesn't mean we should overlook Thompson in the late rounds. The rookie impressed in the Chiefs' preseason opener and comes with major explosive ability. Thompson averaged a massive 5.1 yards after contact per attempt with 48 forced missed tackles last season at Utah State. Better yet, he really fits the mold of an Andy Reid back.
(ADP 13.09)
The drafting public is simply overlooking Brown, and that means we can scoop him at value. Before Lamar Jackson took over last season, Brown was a top-25 fantasy wideout. His numbers fell off a cliff with Jackson under center, but we shouldn't hold that against him. This year, he's pair with another young signal-caller in Josh Allen. While Allen is still developing, his big arm and tendency to look downfield meshes well with Brown's skill set. Brown could be a late-round surprise in Buffalo.
(ADP 14.05)
Tight end is notoriously thin for fantasy purposes, so it's rare to find late-round options with top-10 upside. But Andrews really fits the bill. The Ravens second-year man posted 552 receiving yards last season and emerged as one of Jackson's favorite targets down the stretch. While Andrews may not have a ton of touchdown upside, he does figure to see healthy volume in the Baltimore passing game this season.
(ADP 15.03)
Trubisky is far from the safest quarterback option in fantasy drafts, but this ADP just seems too low for him. Last season, the Bears quarterback flashed big-time upside with two first-place weekly fantasy finishes. In one of those contests, he tossed six passing scores, and in the other he displayed plus ability as a runner. With another year of development under his belt and a strong surrounding cast, Trubisky is a good bet to outplay this ADP.
(ADP 15.09)
While the fantasy masses are drafting Darrell Henderson in the seventh round, the better value in the Rams backfield may just be Brown. Initially, many viewed Henderson as Todd Gurley's handcuff, but recent reports suggest he'll be used mainly as a third-down back. If Gurley missed time due to injury, Brown may actually get the first crack at filling his shoes. That handcuff value makes him an interesting name for one of your final picks in 2019 drafts.