(PFF Fantasy is reacting to all the offseason moves from a fantasy football perspective. Follow along here.)
Per Adam Schefter, the Oakland Raiders have signed former Jets running back Isaiah Crowell to a one-year deal worth up to $2.5 million. If he reaches the full value of that contract, he would be the 24th-highest-paid running back in the league next year. With so many starting running backs still on their rookie contract, this looks like a backup signing (in terms of contract value), but based on Oakland's current roster, it might not be.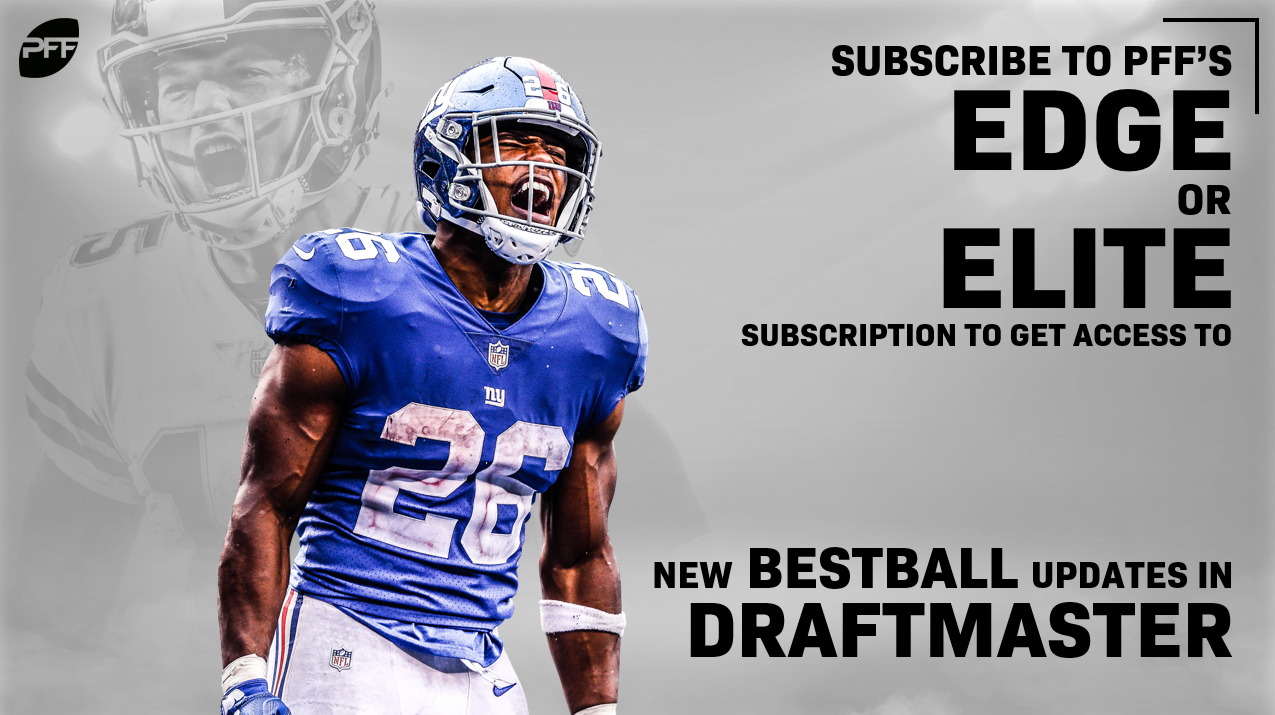 The only other running backs currently on the roster are DeAndre Washington, Chris Warren III, and James Butler. Washington handled just 31 touches last year, while Warren and Butler have never touched the ball in an NFL game. Jalen Richard is technically a restricted free agent but is very likely to return to the team (second-round tender), and Crowell was never really a threat for his pass-catching role anyway (Richard saw 81 targets last year).
If Crowell is the early-down starter for Oakland, it should be a valuable role. Marshawn Lynch averaged 13.2 PPR fantasy points per game before suffering a season-ending injury in Week 6. Across Oakland's last 10 games of the season, following Lynch's injury, Doug Martin averaged 11.2 fantasy points per game. If we treat Lynch and Martin as one player, they would have ranked ninth in carries (235) and 20th in fantasy points.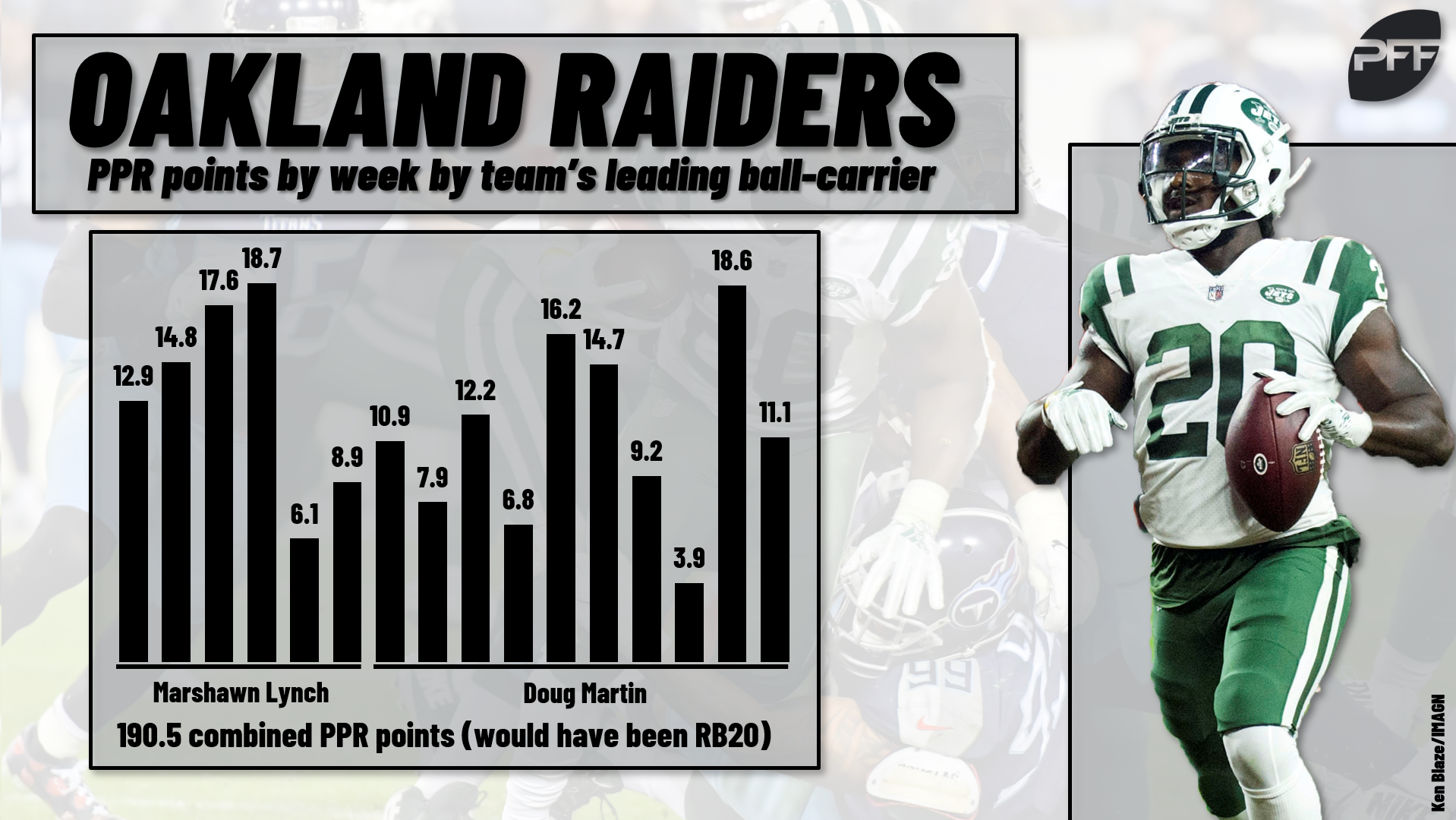 Since entering the league in 2014, Crowell ranks 11th in carries (880) and ninth in rushing yards (3,803), while averaging a respectable 4.32 yards per carry. Crowell has graded out below average in every year of his career, but hit a new career-high in 2018, grading out 26th-best (of 47 qualifying running backs), behind Lynch and ahead of Martin.
It's unlikely Oakland stands pat at the position during the draft or for the remainder of free agency. It's more likely that Crowell will end up playing the Martin role to someone else's Lynch than that he'd be the featured early-down workhorse in this backfield. Oakland has four draft picks in the top 35 of this year's draft and is a good bet to spend one of those picks on a running back. The team also might still sign someone like Lynch or Jay Ajayi to an even larger contract.
I'll be bumping Crowell up to the mid-RB4 range in my rankings but could move him up or down 10 or so spots depending on what they do in the next few months.