Fantasy draft day is one of the days on the calendar you look forward to, marking the official start of your fantasy football season. But it can easily go wrong. Whether it's reaching for the wrong guy or seeing your RB1 go down to a training camp injury, an unlucky pick or three isn't a death knell for your season if you've nailed the back end of your draft. To make sure you're on track to find the best value in the later rounds, I've been running through the main position groups for IDP gamers and have already taken a look at some of my preferred bargains at linebacker and defensive back. Today we're casting a closer eye on the big men up front.
It's the IDP bargains among defensive ends
Back in 2013, Quinn recorded 19.5 sacks and outscored J.J. Watt to be the top fantasy defensive end. While he did follow up with 10.5 sacks and five forced fumbles the following year, injuries in 2015 and 2016 caused him to miss 15 games and restricted him to only nine sacks (and five forced fumbles). Fast forward another year and the introduction of Wade Phillips and his 3-4 defensive scheme to LA, and it was clear that Quinn was not going to be best suited by the new-look Rams defense, although he did manage 8.5 sacks as an outside linebacker.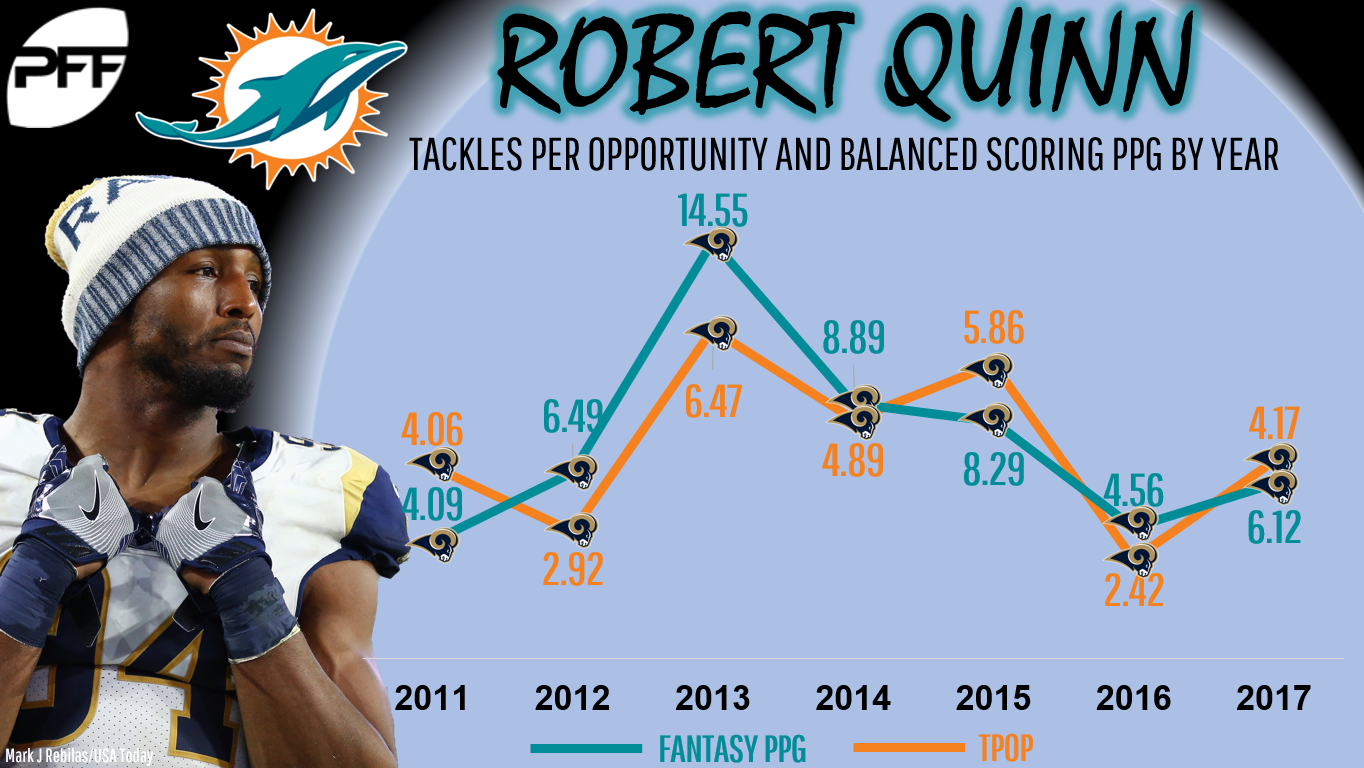 The writing on the wall was clear, and this offseason saw Quinn traded to the Dolphins for a fourth-round pick and a swap of sixth-rounders. By all accounts, Quinn, who is only 28 years old, was a player who drew interest from several teams around the league when he hit the trade block, so his return to a 4-3 scheme is intriguing, especially to fantasy owners who can remember his 2013 heyday.
Subscribe to PFF Edge to continue reading
Already have a subscription? Sign In