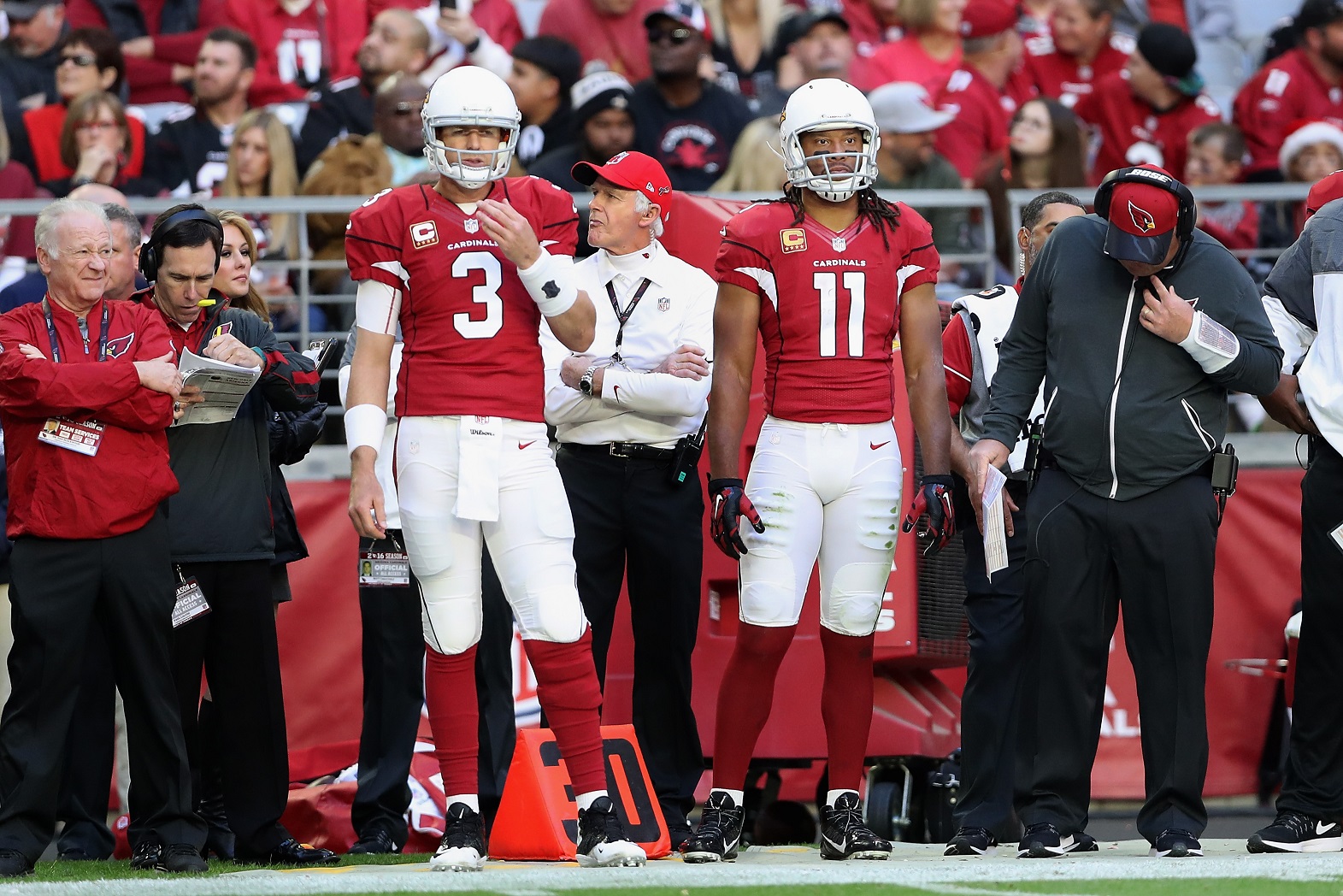 GLENDALE, AZ - DECEMBER 18: Quarterback Carson Palmer #3 and wide receiver Larry Fitzgerald #11 of the Arizona Cardinals stand on the sidelines during the NFL game against the New Orleans Saints at the University of Phoenix Stadium on December18, 2016 in Glendale, Arizona. The Saints defeated the Cardinals 48-41. (Photo by Christian Petersen/Getty Images)
Week 3 was a great week for tournaments if you are a bit more of a contrarian player. More of the chalk will hit this week — but you'll still need a few contrarian plays to take down a GPP.
As noted in my Week 4 cash game guide, I'm trying to move away from the straight "here's a bunch of players I like" format of this article to more of a roster construction and strategy piece (as initially intended).
I'll still name a handful of players I like at the top of each positional section with maybe a few tidbits on why I like them for tournaments, but I'll also spend a good amount of time discussing my reasoning from a lineup building perspective — not just a real-life matchups perspective.
I'm always game to hear feedback on what would be most helpful to you, since that's really the whole point of this. Hit me up on Twitter: @LoechnerNFL.
(For the FanDuel cash game guide, click here)
Week 4 outlook: FanDuel pricing and projections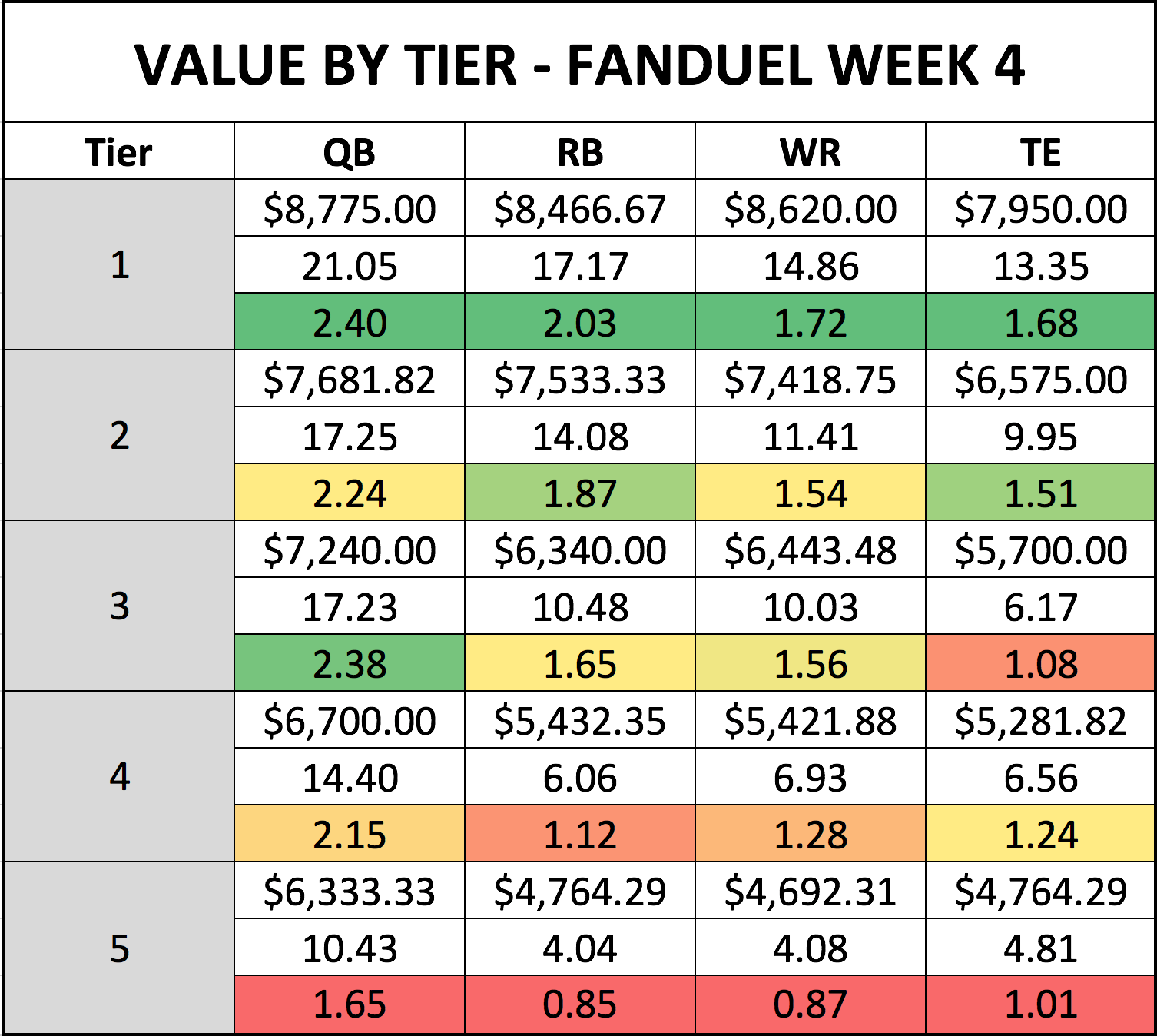 Tier Definitions
1
2
3
4
5
QB
$8000+
$7500-$7900
$7000-$7400
$6500-$6900
$6100-$6400
RB
$8000+
$7000-$7900
$6000-$6900
$5000-$5900
$4600-$4900
WR
$8000+
$7000-$7900
$6000-$6900
$5000-$5900
$4600-$4900
TE
$7000+
$6000-$6900
$5500-$5900
$5000-$5400
$4600-$4900
The Box: The first row within each tier represents the average salary of every player in that tier. The second row represents the average projected fantasy points for every player in that tier. The third row is the average value of each player in that tier (points/salary*1000). The Box is also color coordinated within each position throughout the tiers.
Quarterback
Quarterbacks I like this week:
You must have PFF Edge to continue reading...