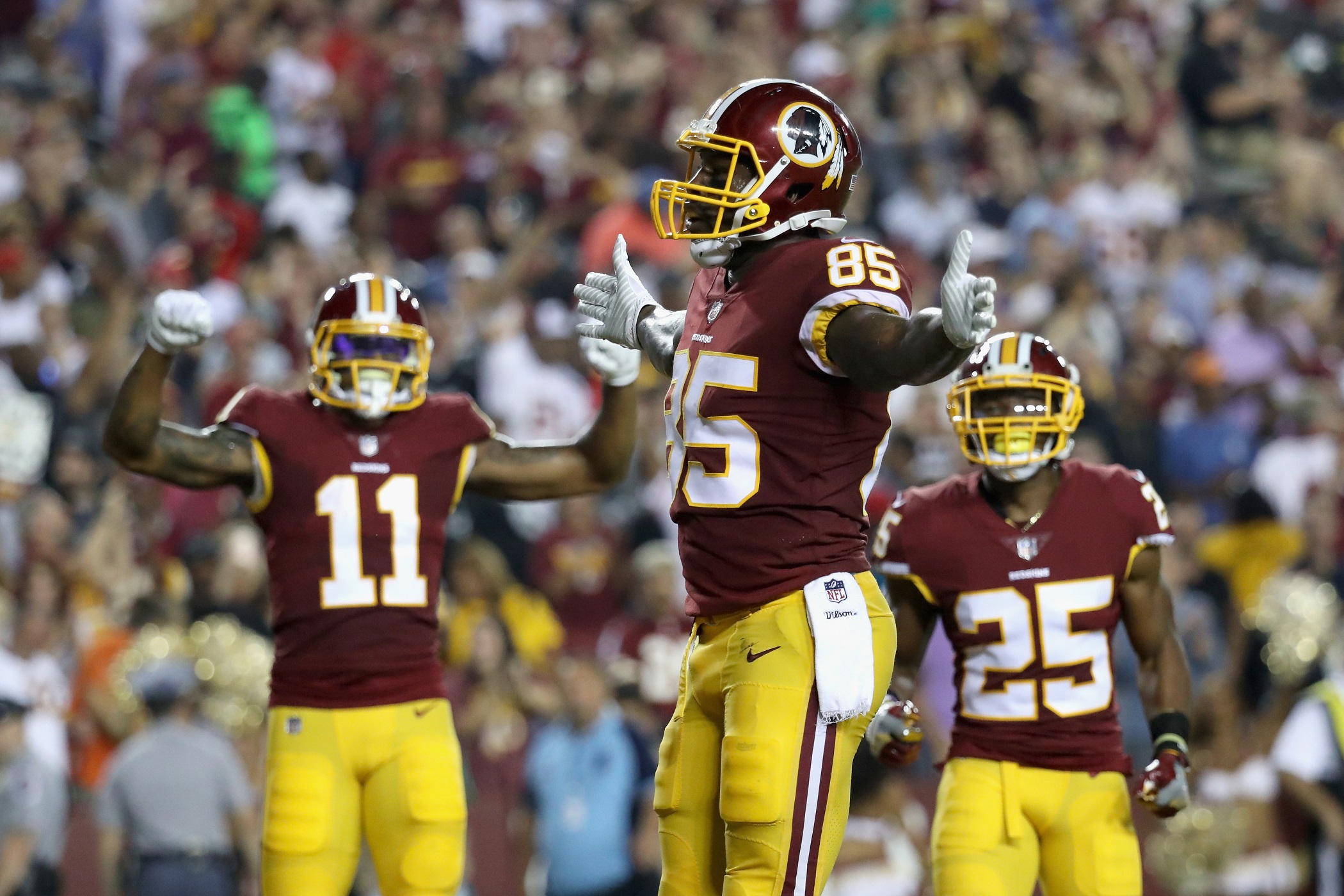 LANDOVER, MD - SEPTEMBER 24: Tight end Vernon Davis #85 of the Washington Redskins celebrates after catching a second half touchdown pass against the Oakland Raiders at FedExField on September 24, 2017 in Landover, Maryland. (Photo by Rob Carr/Getty Images)
Welcome to the Week 9 FanDuel guide for cash games, our weekly trip through the top DFS strategies and approaches for the FanDuel game.
We've reached the base of the bye week abyss, with a handful of elite players not available for us this week, including players from the Chargers, Vikings, Patriots, and Steelers. The Bears and Browns are also on bye.
Throw in the injuries to stars across the league, and this is a bit of a lackluster week from a skill perspective. Cash game strategies are a bit slimmer as a result, but here's a look at several FanDuel cash game strategies you can deploy in Week 9.
(For the FanDuel tournament guide, click here)
Week 9 outlook: FanDuel pricing and projections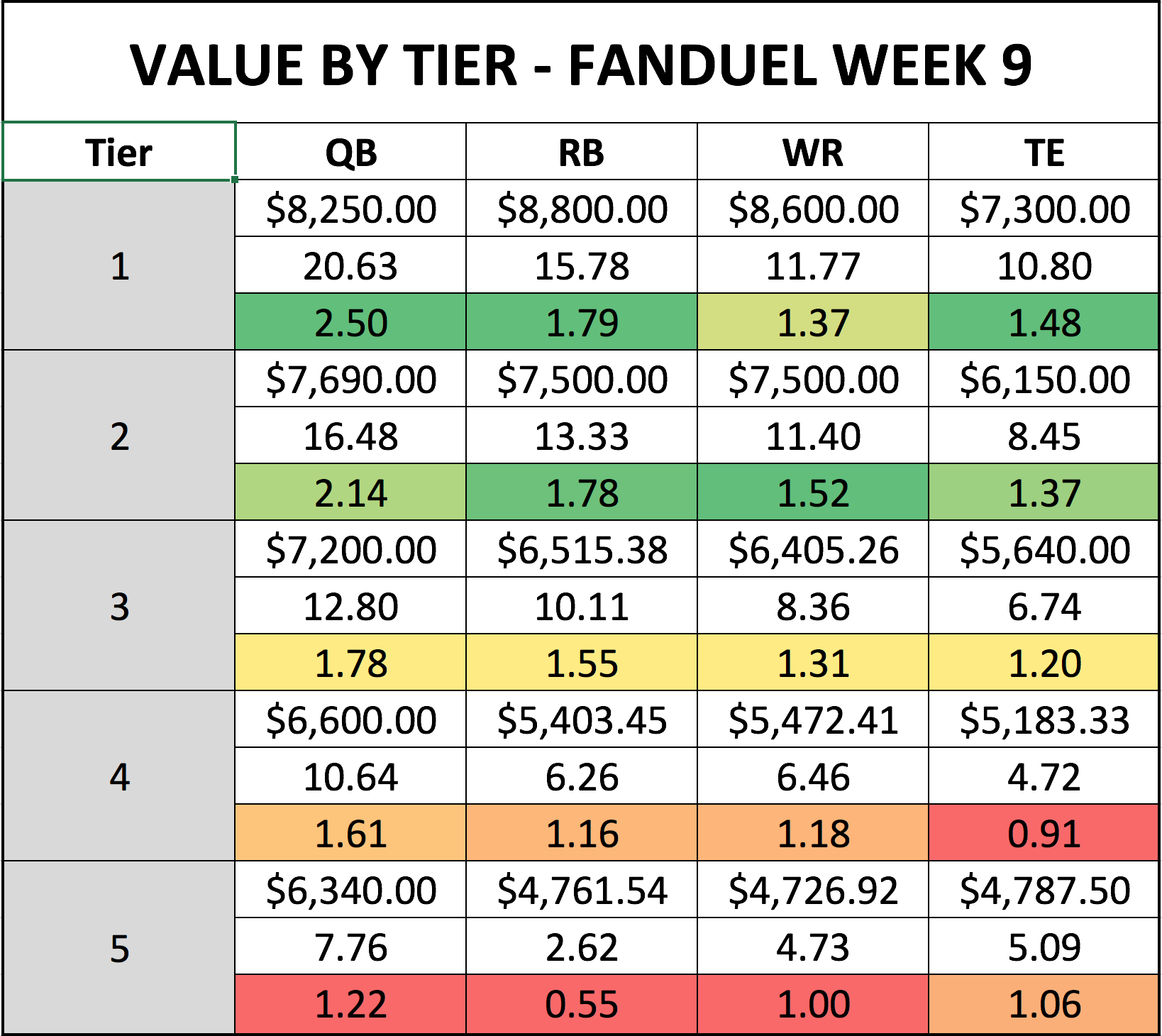 Tier Definitions
1
2
3
4
5
QB
$8000+
$7500-$7900
$7000-$7400
$6500-$6900
$6100-$6400
RB
$8000+
$7000-$7900
$6000-$6900
$5000-$5900
$4600-$4900
WR
$8000+
$7000-$7900
$6000-$6900
$5000-$5900
$4600-$4900
TE
$7000+
$6000-$6900
$5500-$5900
$5000-$5400
$4600-$4900
The Box: The first row within each tier represents the average salary of every player in that tier. The second row represents the average projected fantasy points for every player in that tier. The third row is the average value of each player in that tier (points/salary*1000). The Box is also color coordinated within each position throughout the tiers.
Quarterbacks: You might have to pay up this week
I often like to pay down at quarterback in FanDuel cash games, but it might not be the best choice this week. The good news, however, is that there are pretty good values at the skill positions to pull this off.
The Box reveals that quarterback production drops off precipitously after the first two tiers. It's usually a bit more even across the board, but this week's best bang for the buck are actually the expensive guys.
Dak Prescott ($8,200), Drew Brees ($8,300), and Russell Wilson ($8,500) are the most expensive (healthy) quarterbacks on the slate, but they are also the most valuable. There are only two games with over-unders above 46 this week, and not coincidentally, those two games feature Brees and Prescott. Wilson, meanwhile, is a large home favorite.
You must have PFF Edge to continue reading...