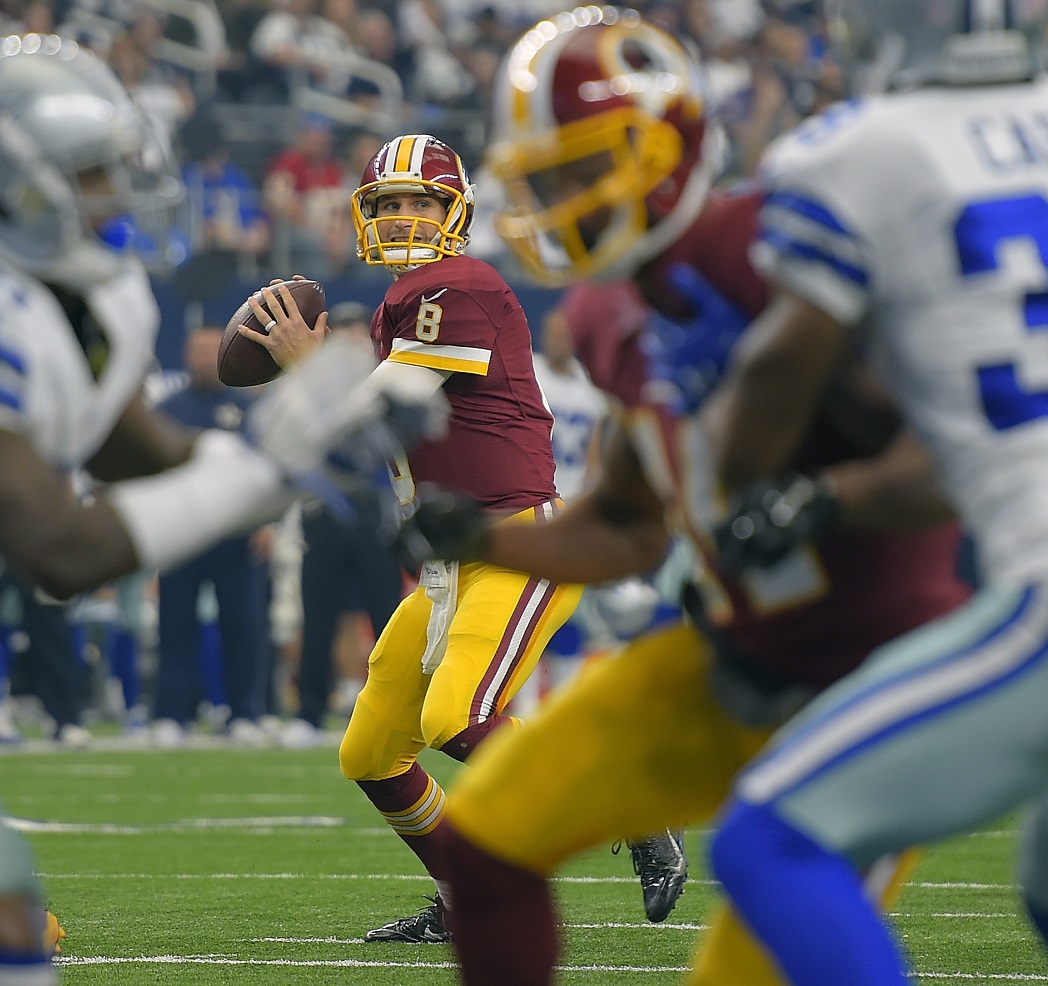 ARLINGTON TX, JANUARY 3: Washington quarterback Kirk Cousins (8), center, prepares to throw a 1st quarter touchdown pass to Washington wide receiver Jamison Crowder during the Washington Redskins defeat of the Dallas Cowboys 34- 23 in Arlington TX, January 3, 2016. (Photo by John McDonnell / The Washington Post via Getty Images)
Week 2 was significantly better than Week 1 from a fantasy perspective, but there were still some big names that flopped in plus matchups.
It might be harder to trust these big names in cash games as a result, but we have to remember that it's only been two weeks.
We're back at it for Week 3 with a look at my FanDuel cash game strategies, as well as some of the players I'm considering.
(For the FanDuel tournament guide, click here)
Week 3 outlook: FanDuel pricing and projections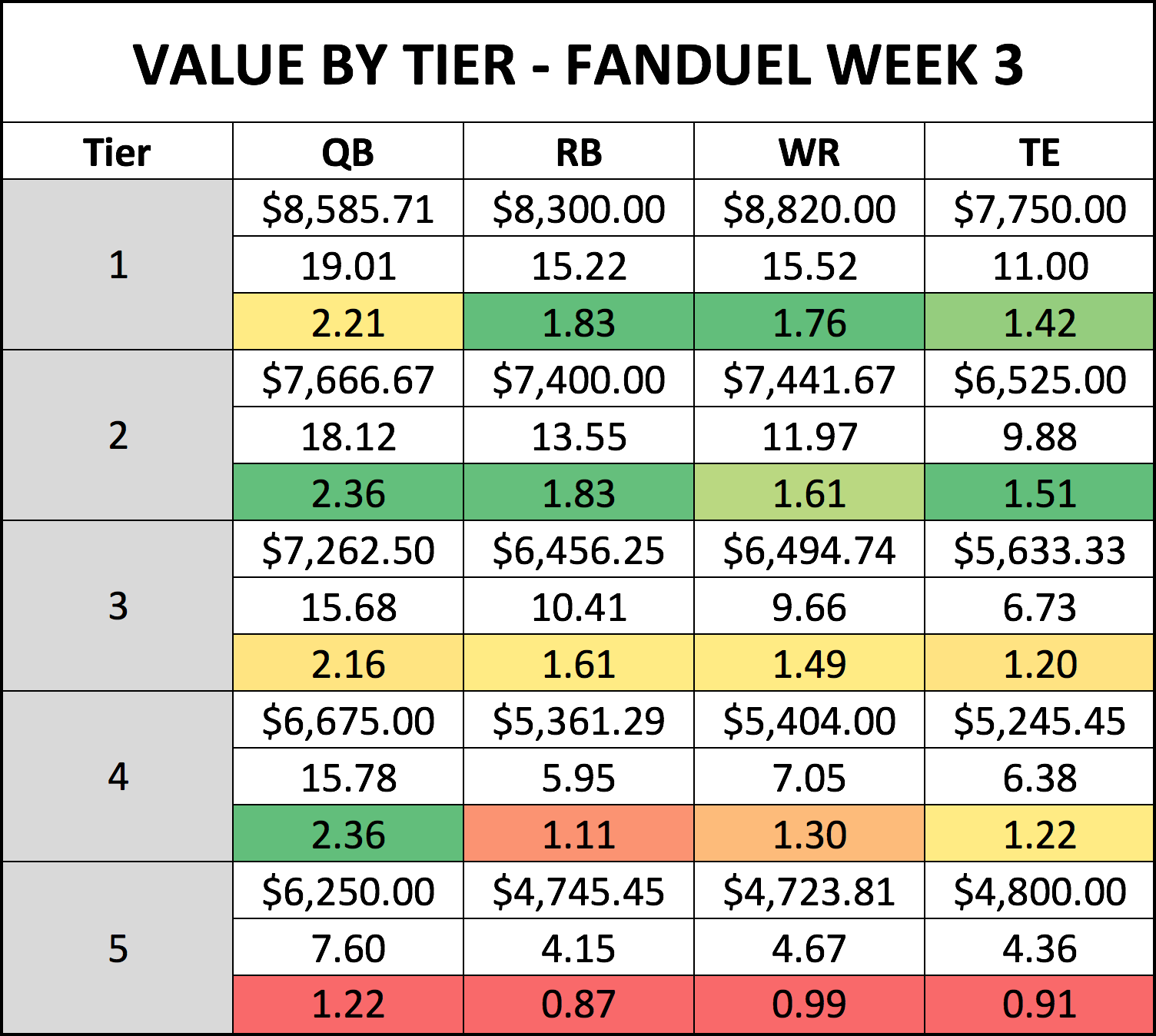 Tier Definitions
1
2
3
4
5
QB
$8000+
$7500-$7900
$7000-$7400
$6500-$6900
$6100-$6400
RB
$8000+
$7000-$7900
$6000-$6900
$5000-$5900
$4600-$4900
WR
$8000+
$7000-$7900
$6000-$6900
$5000-$5900
$4600-$4900
TE
$7000+
$6000-$6900
$5500-$5900
$5000-$5400
$4600-$4900
The Box: The first row within each tier represents the average salary of every player in that tier. The second row represents the average projected fantasy points for every player in that tier. The third row is the average value of each player in that tier (points/salary*1000). The Box is also color coordinated within each position throughout the tiers.
Quarterbacks
The Box shows us that there are viable quarterbacks across the entire price spectrum this week. When that's the case, I usually pay down.
In this case, I'm looking at Tier 2 and Tier 3 quarterbacks. Kirk Cousins ($7,600) sticks out as a value play against the Oakland Raiders. Cousins has had bad stats to start the year, but there's little doubt it'll pick up soon. The Raiders-Redskins game has by far the highest over-under of the week (54.5).
For $300 more you can get Matthew Stafford ($7,900), who is probably my favorite cash game quarterback this week. Stafford has six touchdowns so far this year against just one interception. He had only 122 passing yards in Week 2, but he did complete 15-of-21 passes, and the low yardage total will keep people off of him. I usually don't care too much about ownership rates in cash games, but it's not completely irrelevant.
You must have PFF Edge to continue reading...