We are constantly absorbing, evaluating, and processing information both as humans and as dynasty players. The regular season begins next week, leaving us little time to quickly translate what we saw during the preseason and find any key takeaways that can help our rosters heading into the 2018 season. Listed below are five players that I believe dynasty contenders should open trade talks with other owners and try to acquire before the start of the season.
Hill has separated himself from Mike Gillislee this preseason, outplaying the incumbent and looking like the goal-line back to target at this point. Prior to last year, Hill had averaged over 222 rushing attempts while scoring 10 touchdowns during the course of his career. Nobody scored more rushing touchdowns from inside the 5-yard line than Hill during that span. He'll now get that lucrative fantasy role playing on a team that led the league in red-zone plays last year and has ranked top-five in red-zone trips per game for the past decade.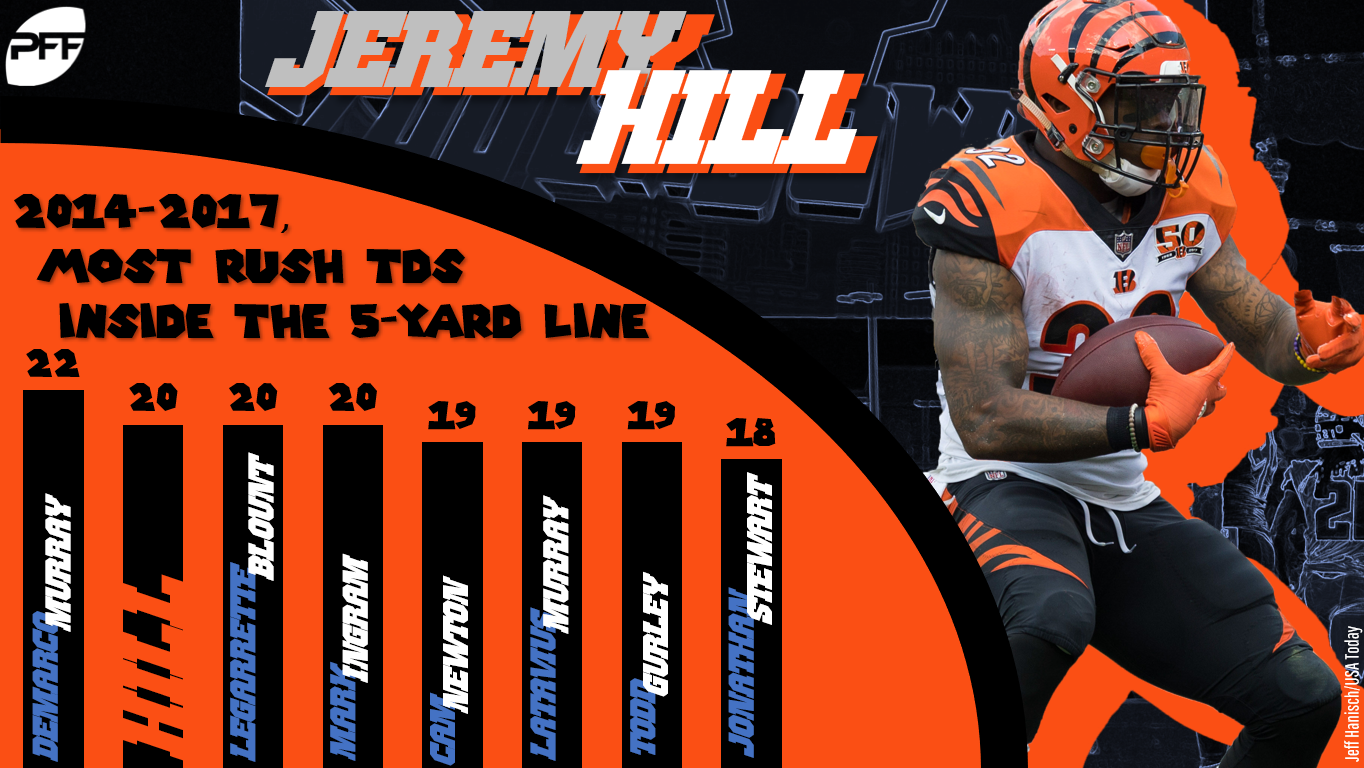 Actionable advice: The 230-pound bruiser can likely be had for just a third-round pick depending on the owner. I'd be wary to spend much more than that, but a third-round pick should at least open negotiations.
Subscribe to PFF Edge to continue reading
Already have a subscription? Sign In