The NFL playoffs are in full swing, but chances are you are already looking ahead to the 2022 season. Nothing marks the start of a brand new year better than NFL free agency, which is sure to involve plenty of player movement, especially at the quarterback position.
The Denver Broncos, Washington Football Team, New Orleans Saints, Pittsburgh Steelers and Carolina Panthers are among the teams that will be in the market to acquire a signal-caller through free agency or trade.
I'll break down the most notable impending quarterback free agents — with some potential trade/cut candidates to widen the scope — through the lens of fantasy football to prepare you for the 2022 season. This primer should also help you make optimal trades in your dynasty leagues. 
Click here for more PFF tools:
Rankings & Projections | WR/CB Matchup Chart | NFL & NCAA Betting Dashboards | NFL Player Props Tool | NFL & NCAA Power Rankings
Best Bets Tool
---
The Saints face major question marks at quarterback. Winston is recovering from an ACL injury, and Taysom Hill is mounting a comeback from a Lisfranc injury.
Hill's contract makes him difficult to move on from, so he will be back in the Big Easy, but Winston is far from a guarantee. No team has less salary cap space than the Saints, so if Winston wants to cash in on an underrated 2021 campaign, he will not be returning.
Winston finished the season with the league's sixth-highest passer rating (102.8) and the lowest turnover-worthy play rate (3%) of his career. Turnovers have always been his kryptonite, so the fact that he was able to curb that issue in a critical year bodes well for him as he hits the open market.
The ex-Buccaneer's play also translated to fantasy success, as he averaged 17.5 fantasy points per game — good for QB14 on the year. And he performed well with little to no help around him. 
His leading receivers were running back Alvin Kamara and wideouts Marquez Callaway and Deonte Harris.
After it looked like Russell Wilson and Aaron Rodgers would be the most likely quarterbacks to be traded this offseason, Derek Carr entered the chat. The Las Vegas Raiders quarterback is available for other teams depending on who Las Vegas brings in as its new head coach. 
Carr was more than serviceable in 2021, finishing the season 13th in total fantasy points, 11th in expected fantasy points per game and third in PFF passing grade at the intermediate level (94.1). 
But Carr's numbers were substantially better before the team's bye week with Henry Ruggs III and Darren Waller available. In four of his first seven games, he finished QB11 or better. Yet, he concluded the season with just two such performances.
If he lands somewhere with weapons — especially downfield threats — he has all the tools to be a backend fantasy QB1 in 2022. 
His hotly rumored trade destination is the Indianapolis Colts, as he would be a no-doubt upgrade over Carson Wentz. 
The trade market for Carr surely will not prevent teams from trying to acquire Green Bay Packers quarterback Aaron Rodgers, who sounded very unsure of his NFL future after his team lost, 13-10, to the San Francisco 49ers in the divisional round. 
Aaron Rodgers to reporters tonight: "I'm gonna take some time and have conversations with the folks around here, and then take some time away and make a decision – obviously before free agency."

— Adam Schefter (@AdamSchefter) January 23, 2022
Rodgers still has a ton to offer at the quarterback position in real life and in fantasy, finishing 2021 as PFF's third-highest graded quarterback and as the QB6 in fantasy points per game. 
But his desire and willingness to return to Green Bay being in question — or to play anywhere else — does create concerns about the Packers' offense. Davante Adams would undoubtedly take a hit as Rodgers' go-to wideout, as would the efficiency of running backs Aaron Jones and A.J. Dillon.
The best-case scenario is Adams ends up going wherever Rodgers goes, but the No. 1 wide receiver seems a lock to get franchise-tagged, making him a much better bet to stay with the Packers. 
And if Jordan Love is under center, then Adams would likely be regulated to low-end WR1 fantasy status. 
He was the WR12 in fantasy points per game in 2017 with Brett Hundley for half the season. Adams also saw 14 targets for a less-than-stellar 10.2 fantasy points in Love's lone start back in Week 9. 
The volume will likely keep his fantasy value stable, but it's still no guarantee — I have mentioned many wide receivers who busted in 2021 in my 2022 WR fantasy football rankings. 

The latest noise from the San Francisco 49ers camp is that Trey Lance is expected to start in 2022, and the team will explore trade partners for veteran Jimmy Garoppolo.
Garoppolo's postseason struggles — his 60.7 PFF passing grade ranks last among remaining quarterbacks — are being slightly overblown because he is playing injured. But by doing just enough to help the team progress in the postseason, he is at least making his case for another team to come calling for his services in the offseason. 
Jimmy G is sure to garner interest on the quarterback market after finishing second in the NFL in yards per attempt (8.6) this regular season.
There is some noise that accompanies that stat, as 52% of his passing yards have come after the catch — the eighth-highest mark in the league. However, elite quarterbacks, such as Patrick Mahomes (55%, second) and Aaron Rodgers (53%, sixth), also have more than half their passing yards come after the catch, and nobody is holding that against them.
Garoppolo's reliance on after-the-catch production also changed drastically from 2020, when it was at an absurd 65%. 
The quarterback has done enough this season by leading his team to the NFC Championship game to not only warrant a trade but to be a quarterback upgrade for a team that is desperate for improvement at the position.
Perhaps a reunion with a potential 2022 head coach candidate, such as Josh McDaniels, Brian Flores or Brian Daboll, is in the cards for Garoppolo.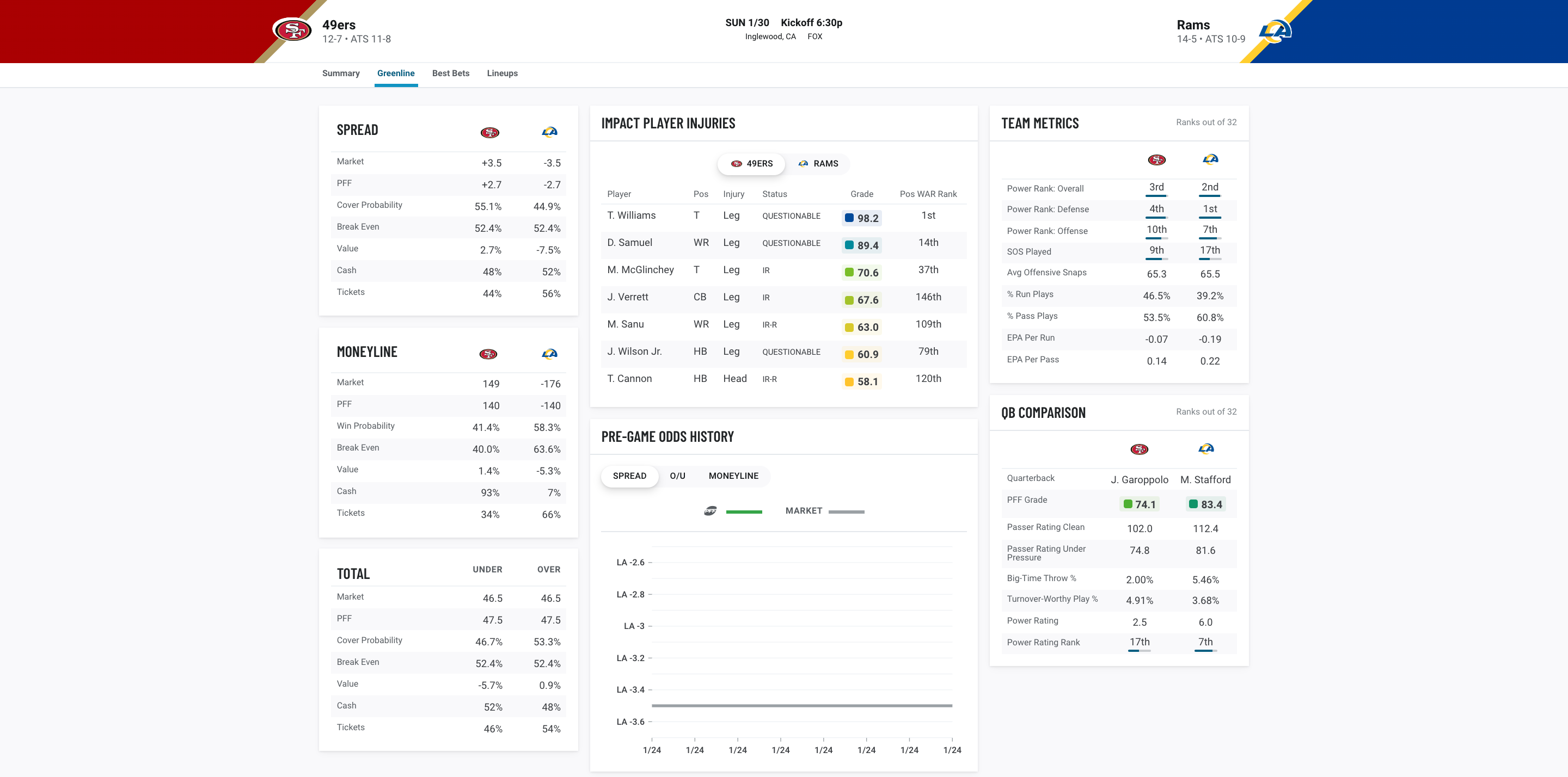 Watson is as good as gone as a member of the Houston Texans. His $35 million base salary and $40.4 million cap hit are too cost-prohibitive for the team to have him sit out for another season.
The Carolina Panthers seem like the most logical destination — or potentially wherever head coach candidate Brian Flores lands. Watson said he would waive his no-trade clause to be moved to the Dolphins last season, and Flores was reportedly the driving force behind Miami's interest. 
There's not much you can do with Watson in dynasty besides hold or buy low, but a manager who has held him throughout the year probably won't give him up for anything.
What I would do instead is buy players who suffered from poor quarterback play, such as D.J. Moore or the Broncos' wide receivers, to get ahead of their spike in fantasy value before Watson lands somewhere else.
Watson was a top-five fantasy quarterback from 2019 to 2020. 
Count me in as one of the analysts who made the mistake of thinking Teddy Bridgewater could support multiple fantasy-viable weapons for the Denver Broncos. In a run-heavy offense, Bridgewater threw for 300 passing yards just twice — none of which came after Week 6 as the team's schedule started to get more difficult. 
His season-long rank as PFF's 18th-highest graded quarterback captures his mediocrity well: He is good enough to be in the NFL but not great enough to move the needle in real life or fantasy. It would be different if Denver's roster wasn't littered with playmakers, but that's hardly the case. 
None of Tim Patrick, Jerry Jeudy or Courtland Sutton cracked 10 fantasy points per game with Bridgewater at the helm.

Fitzpatrick lasted just 16 snaps this season before suffering a season-ending hip injury in Week 1. The journeyman quarterback may return to Washington, but he is bound to generate interest elsewhere. 
The 39-year-old can definitely be a stop-gap for teams in quarterback purgatory (Denver, Carolina) and will likely end up being an upgrade from the bottom-dwelling starters in the league. 
During Fitzmagic's last real appearance — Weeks 1-6, 2020 — he was the QB8 in fantasy football. He finished the 2020 season as PFF's 19th-highest graded quarterback. 
Getting a solid quarterback under center needs to be priority No. 1 for the Football Team this season to help Terry McLaurin return top-tier fantasy value. The talented wideout suffered the seventh-worst graded quarterback play (58.3), and just 65% of his targets were catchable — a mark that ranked in the bottom 20%. 
If there is any quarterback who can go from a backup to a starter in 2022, it's Marcus Mariota. The dual-threat signal-caller flashed his ability as a rusher with the Las Vegas Raiders the past two seasons, rushing for 175 yards on 18 carries. WIth rushing quarterbacks all the rage in the NFL nowadays, a team is bound to be interested in the former No. 2 overall pick. 
The 28-year-old quarterback filled in admirably for Derek Carr in Week 15 of the 2020 season to the tune of 26 fantasy points.
Make sure he is stashed in all 2QB-formats. He could also be the QB1 in Las Vegas if the team decides to trade Carr.