NFL free agency is a chance to acquire superstar players, but it often comes at the cost of huge contracts. The best free agent deals often involve less-heralded names for more modest money. And some of the best value can be found in aging players who won't command long-term contracts but can still play at a high level.
Tom Brady proved he can be a Super Bowl Champion and All-Pro in his 40s for the Tampa Bay Buccaneers, and Andrew Whitworth is still dominating at age 40 for the Los Angeles Rams, which shows that players are beginning to reset the clock on when careers come to a close. This makes these free agents even more valuable when the league year opens.
Click here for more PFF tools:
Rankings & Projections | WR/CB Matchup Chart | NFL & NCAA Betting Dashboards | NFL Player Props Tool | NFL & NCAA Power Rankings
Best Bets Tool
---
Let's take a look at some of the older NFL players available in 2022 NFL free agency who could offer value to their new teams.
Note: Players' ages are accurate of opening day, 2022.
Miller might not be the player he once was, but he is still extremely productive and has remained an elite run defender, even if his pass-rushing skills have begun to slowly fade. During Miller's peak, he posted a PFF pass-rushing grade of 90-plus in five of seven years, but his last two campaigns have been 71.4 in 2019 and 75.5 this year. Miller can still generate pressure — the former Bronco had 63 pressures this season on 447 rushes — but it's not at the freakish rate it once was. His elite run defense means he can remain an every-down player, and he still generates more than enough pressure to be an impact player, even past his 33rd birthday.
Ingram was not at the same level as Miller either during his peak or at this point in their respective careers, but the former first-rounder showed this season he can still make an impact on a defense after being traded to the Chiefs. He had multiple pressures in every game until Week 18, earning a PFF pass-rushing grade of at least 75.0 in his first four games with the Steelers.
Overall, the 2021 season will be his best overall grade since 2017, and Ingram has shown he can be a productive player as both a run defender and pass-rusher. Perhaps best suited to a role within a heavy rotation up front, Ingram would upgrade most defenses in the NFL, including the one that traded him away this past season.
The youngest player on this list, Hayward also plays a position where age comes at you the fastest. A season ago, Hayward looked like his career was on the decline, but a bounce-back season with the Raiders showed he still has plenty of gas left in the tank. Hayward allowed just 50.8% of passes thrown his way to be caught this season, 11.1 yards per catch and a passer rating of 76.1. His start to the season was phenomenal, and even if that cooled off as the year wore on, he was an impressive coverage player and remains a prototype for the kind of single-high zone scheme that Las Vegas favored so much this year.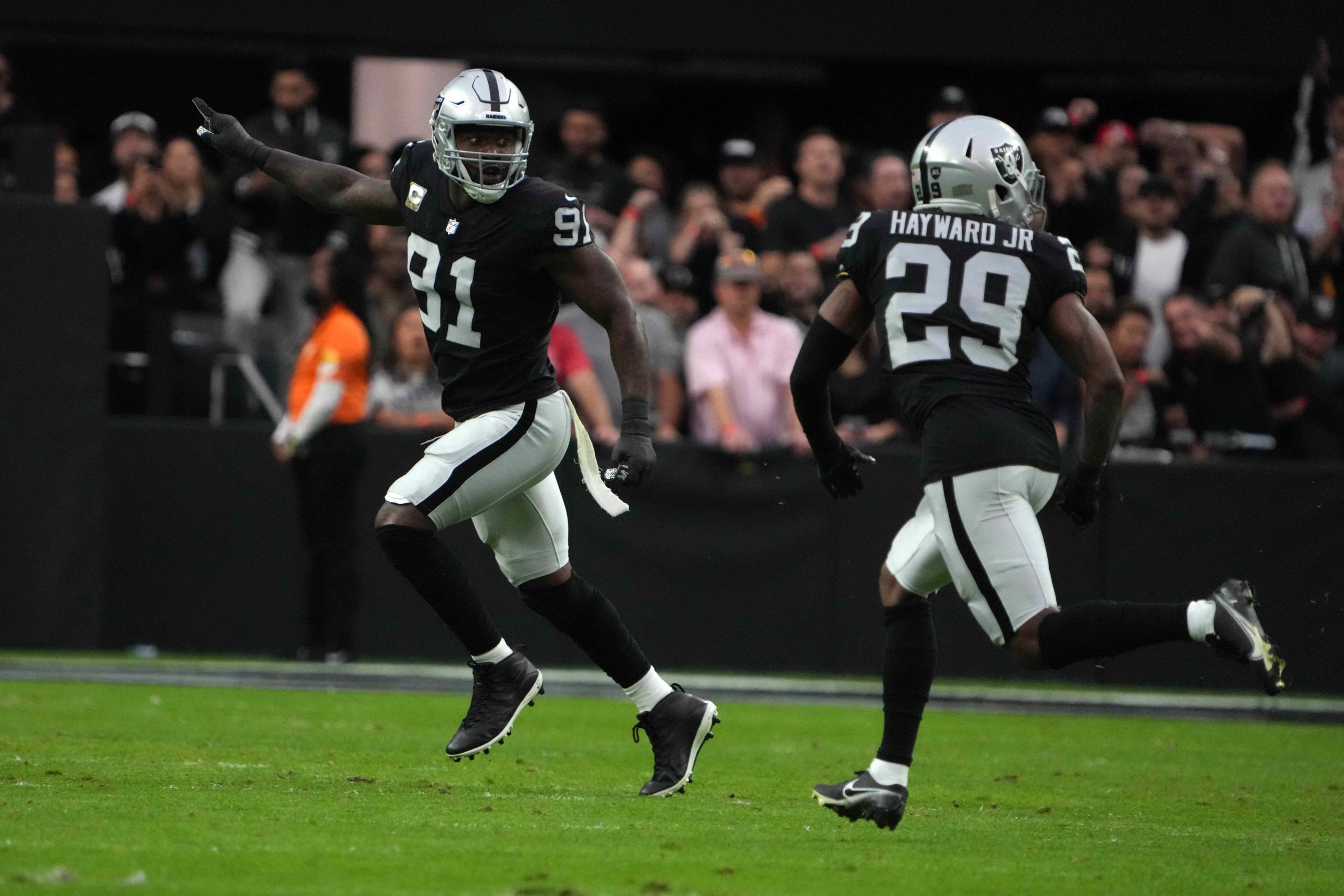 Campbell has played the best football of his career since turning 30, earning an 80.8 PFF grade for the Ravens this season that is a higher mark than any of his first six seasons in the league. Campbell's pass-rushing prowess may not be what it once was at this point in his career, with 31 pressures from 423 rushes this past season, but his run defense remains formidable. Plus, he can still be a useful part of a defensive rotation inside as a pass-rusher. Once a first-round draft pick, Campbell has already been a bargain-acquisition, having been traded to Baltimore for a fifth-round pick. He could represent similar value as a low-cost free agent.
Subscribe to PFF Edge to continue reading
Already have a subscription? Sign In