With the first round of the 2020 NFL Draft in the books, it is time for a tradition unlike any other — declaring winners and losers mere minutes after the selections were made. It is entirely too early to determine whether these players are going to pan out in their new homes, but where is the fun in a reasoned, wait-and-see approach? Using what we know up to this point and all the data at PFF's disposal — much of which can be found in sources like our Big Board and Draft Guide — these are who we deem as the biggest winners and losers from the first night of action. 
[Editor's note: Check out PFF's 2020 Mock Draft Hub, NFL Draft Big Board and NFL Mock Draft Simulator. PFF Elite subscribers can also download the 1,250-page 2020 NFL Draft Guide. For extensive coverage of the 2020 NFL Draft, check out all of PFF's 2020 NFL Draft coverage in one place.]
Winners
Denver Broncos and Dallas Cowboys — two teams that had a No. 1 wide receiver fall into their laps and didn't mess it up
Some of the best value in the draft came as the top wide receiver prospects slid further and further down the board, namely Jerry Jeudy and CeeDee Lamb. If you had told the Broncos and Cowboys before the draft that they would be able to take either of those players without having to move up, they would have probably laughed it off. And yet, here we are. 
As for the Broncos — a team that desperately needed a playmaker with some speed opposite Courtland Sutton — getting Jeudy at pick 15 is the definition of a steal. He has rare movement skills at the wide receiver position and route-running ability that should make his transition to life in the NFL a smooth one. On an Alabama offense that was full of NFL wide receivers, he was the alpha. Jeudy generated a passer rating of 125.0 or higher on his targets in both 2018 and 2019, earning 100 or more targets both years. Drew Lock should be a happy man.
Similarly, the Cowboys were able to land the sixth-ranked player on the PFF Big Board at the 17th overall pick in the draft. Wide receiver wasn't necessarily a pressing need with Amari Cooper and Michael Gallup already in the fold, but, my lord, NFL defenses have a problem now. Lamb's 14 receiving yards per target since 2018 are over two full yards higher than any wide receiver in the class with 100-plus targets over that two-year span. He's so dynamic with the ball in his hands, capable of turning the routine into the extraordinary on a play-by-play basis. 
When it comes to pure value in the first 32 picks, these are the best two picks of the draft (excluding Joe Burrow at 1 and Tua Tagovailoa at 5).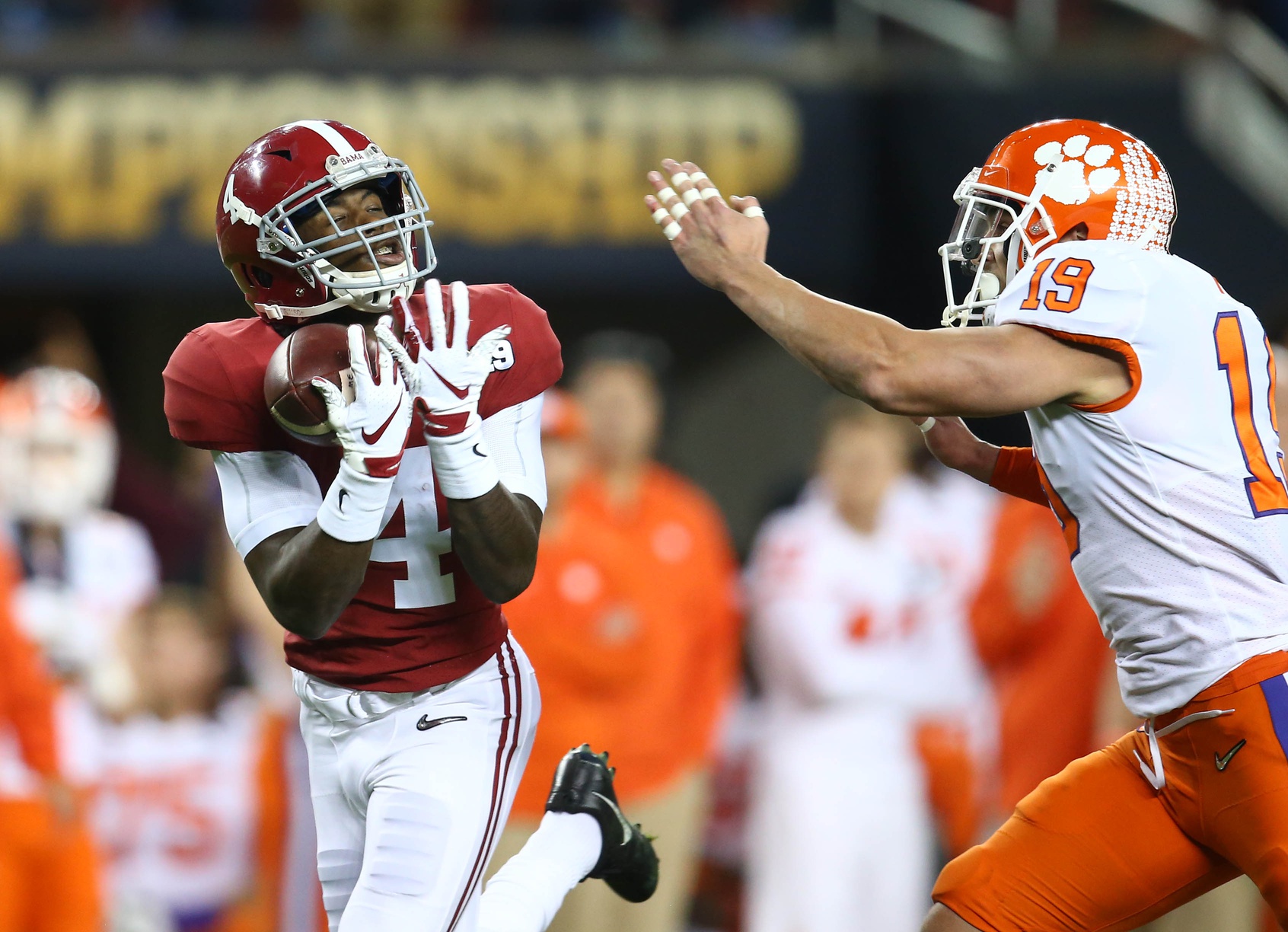 Having multiple first-round picks makes it easy to overrate how strong a team's draft class is. Sometimes too much credence is lent to the quantity rather than the quality. I don't think that is the case here for Minnesota.
Justin Jefferson may not be the perfect fit for the Vikings with his slot-heavy profile at LSU and uncertainties about whether he can beat press-man coverage, but there is no denying his talent. He was a top-32 player on the PFF Big Board with clear strengths — absurd production at LSU in 2019, very strong athletic testing at the NFL combine and good hands to pair with obvious after-the-catch ability. The Vikings needed a difference-maker to pair with Adam Thielen after the loss of Stefon Diggs, and Jefferson figures to be that, even if we were a tad lower on him than most. 
They followed the Jefferson pick by trading back from 25 to 31 (something that is never going to get a complaint from us) and filling another need with a good player fit and solid value — Jeff Gladney at cornerback. With more experience than just about any cornerback in the class, Gladney is battle tested. Not only that, but he has plenty of experience in quarters, something that meshes well with the two-high safety coverages that Mike Zimmer defenses tend to employ.
Gladney is an instinctual player who will take chances on some plays in front of him because he trusts his ability to recover, and for good reason. Gladney allowed just 19 receptions on his 78 targets 10 or more yards downfield over the last two seasons. Moving back and still getting that player at an area of need is a home run for Minnesota. 
Don Martindale
We need to have a talk about what happened at off-ball linebacker in the back half of this draft. The Los Angeles Chargers (who we'll get to in a bit) traded back into the first round to select Kenneth Murray at 23rd overall. Then the Seattle Seahawks selected Jordyn Brooks one pick before the Baltimore Ravens at 27, leaving PFF's top off-ball linebacker in the class (depending on how you choose to classify Isaiah Simmons) to slide to the Ravens at 28. I imagine Don "Wink" Martindale couldn't be happier as Baltimore's defensive coordinator. 
Murray and Brooks both came in below the 60 mark on PFF's Big Board, simply because it's hard to project them as quality coverage linebackers in the NFL. Attacking downfield… check… stopping the run… check… running up the seam with a tight end or having a feel for where to be in zone coverage… not so much. Queen is not only a dynamic athlete, but he has shown the ability to be an above-average coverage linebacker. He graded at 81.8 in that area with LSU this past season. Queen slots in nicely on a Martindale defense that had success in 2019 by moving players around and using them in a multifaceted approach. Filling one of Baltimore's biggest needs is the cherry on top.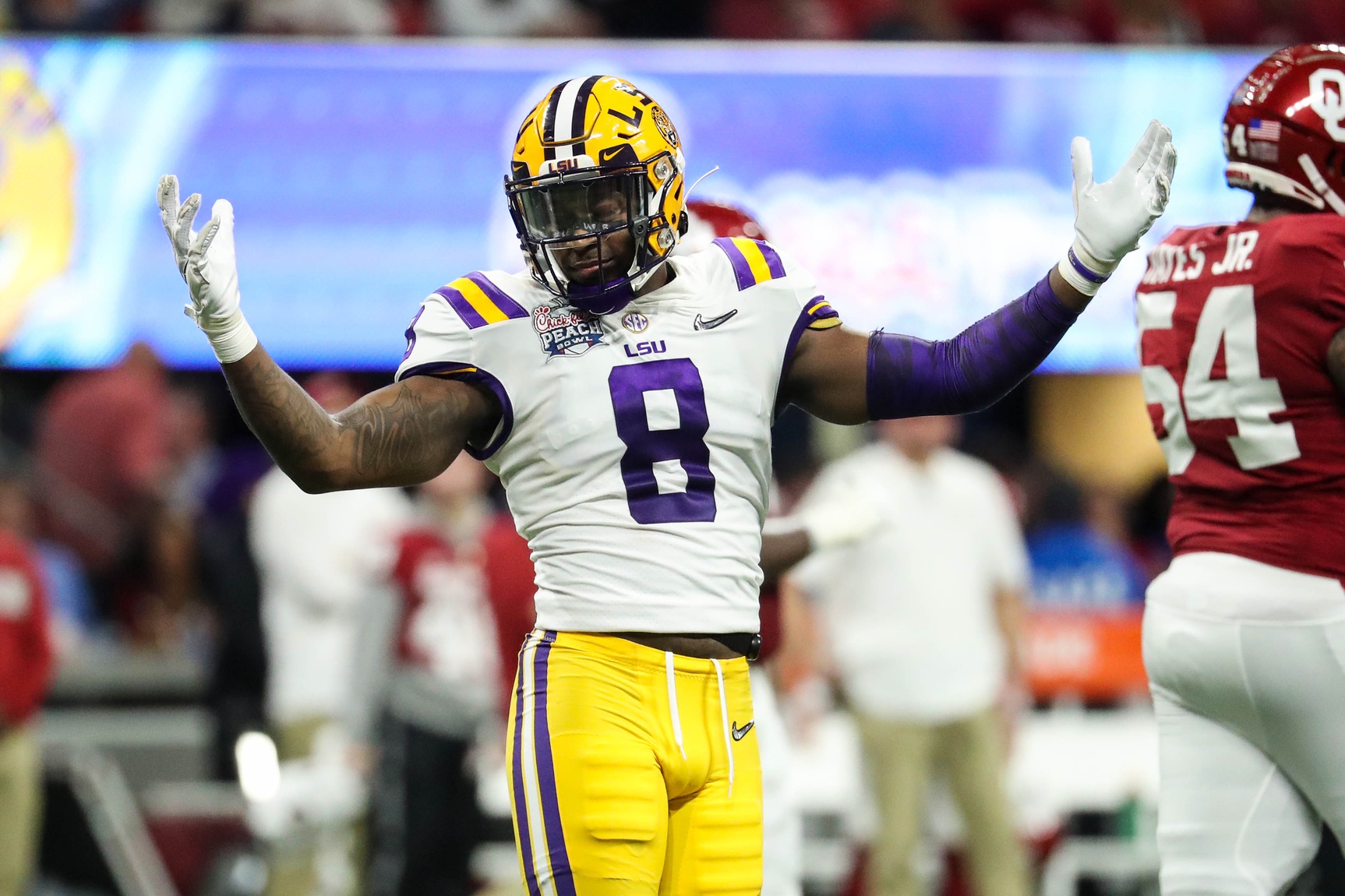 Losers
I'm trying to picture a worse first-round outcome for the Chargers, and I'm having trouble doing it. At least they didn't trade up for Justin Herbert. 
What they should have done — if they were planning on going quarterback at all with their first pick — was trade up to jump the Miami Dolphins for Tua Tagovailoa. The fact that they didn't leads me to believe that either they didn't think the Dolphins were going to take Tua, or they preferred Herbert the entire time. That second option is tough to wrap your head around, even with the injury concerns for Tagovailoa.
Herbert just wasn't all that good as a college quarterback, which is troubling when projecting to the NFL because the defenses only get better. He missed too many open throws, and he shrank in the games against quality opponents with merely average to poor games against teams with solid defenses. Ideal size and athleticism? Arm talent? Yeah, those are there, but when it comes to the more important things surrounding playing the quarterback position, there are just too many questions with Herbert to justify a top-10 selection. 
If you thought things were done after that, you were wrong. The Chargers then compounded their mistake by giving up an early third-round pick to trade back into the first round and take an off-ball linebacker. Not just any off-ball linebacker, though — the 62nd player on the PFF Big Board. 
Based on all reports, the NFL was much higher on Murray than we are, so it's no big surprise that he came off the board in Round 1. As his bottom line in the PFF Draft Guide says, though, "Murray's success at the next level is going to rely heavily on usage. He's not Mr. Do-it-all." He'll thrive in a role that allows him to attack downhill, but anything beyond that brings with it more questions. Murray's not exactly going to be a playmaker in coverage, having notched just four pass breakups in three seasons at Oklahoma, and the overall value here for the Chargers isn't there. The fact that they gave up a relatively valuable pick to come up and make the selection only makes it that much worse. 
We all thought the Green Bay Packers were going to go out and get Rodgers a weapon in the passing game — another wide receiver to pair with Davante Adams and give the Packers more bite on offense. Instead, they gifted Rodgers a backup quarterback, something that surely won't alienate him or make him angry. 
There's nothing wrong with planning for the future at quarterback, but it is hard to get behind exactly how the Packers did that. Trading up for Jordan Love in the first round is not a winning strategy. Love has the measurables and the look of an NFL quarterback. His on-field performance raises all kinds of red flags, though.
Using the college-to-pro projections developed by PFF's Eric Eager, Love's median projection comps to players such as Colt McCoy, Christian Ponder, E.J. Manuel and Daniel Jones. That's not exactly a promising group, and it comes down to all the negative throws he makes, whether that be uncatchable passes or passes directly to defenders.
Taking any quarterback at this stage of the draft would be a reach, and even if the Packers were set on selecting Rodgers' heir apparent, there were better options out there at the position. In that regard, the Packers come out of this round as a loser, but Rodgers does especially. In a talented wide receiver class, they chose to wait on getting him more weapons on offense, opting to develop a high-risk backup quarterback option instead.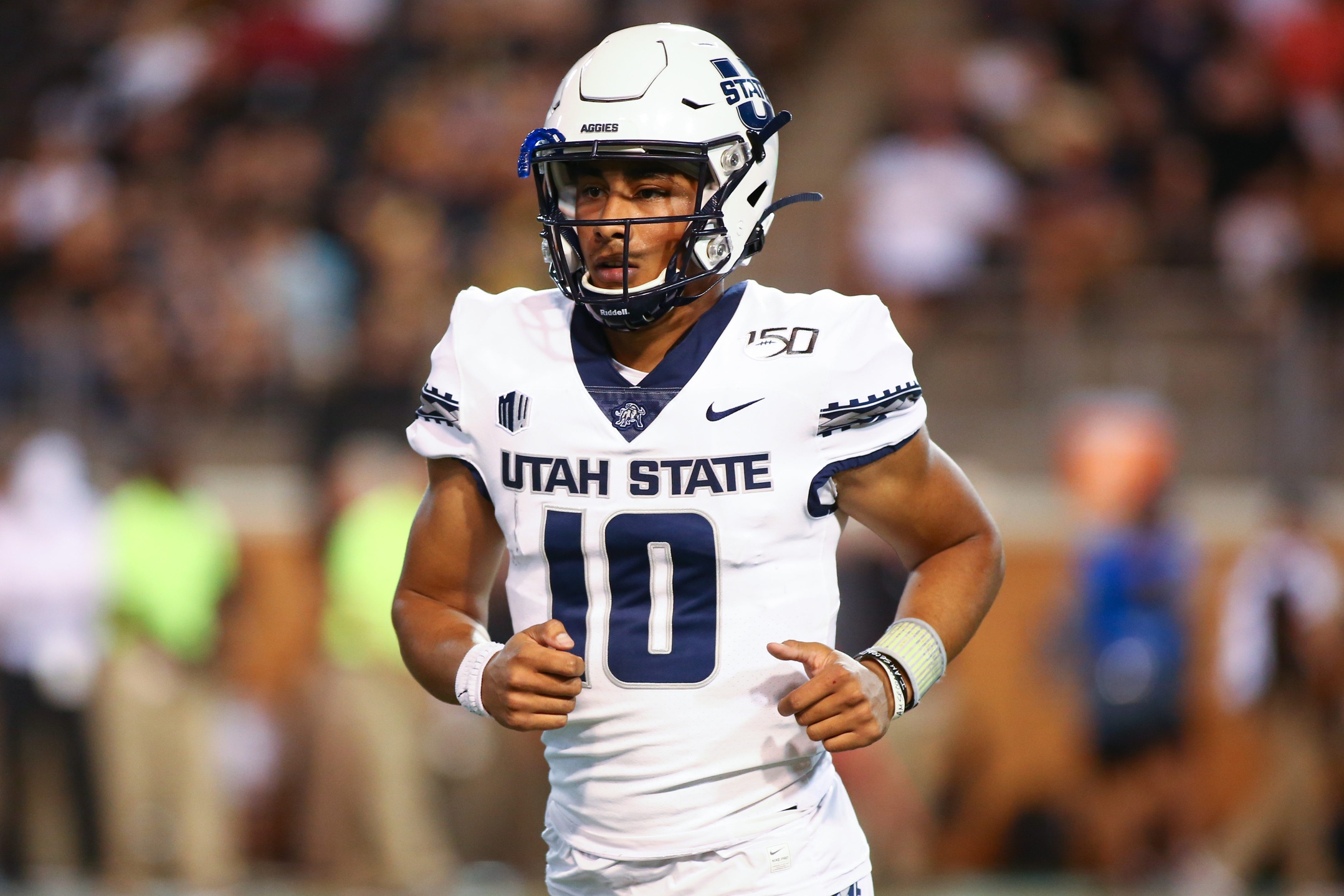 All in all, there were 10 players in the top 25 of the PFF Big Board that did not hear their names called in the first round of the 2020 NFL Draft. Of those 10, the two highest-ranked players are Fulton and Jones, and both fall into this "loser" category because of some of the players at the same position who went above them on Thursday night. 
We knew we were higher on Fulton than the NFL was. He sits at 12th on our big board after two seasons in which he allowed less than 45% of the passes into his coverage to be completed. Production like that over a multi-year stretch in the SEC demonstrates some serious talent. NFL teams were comfortable passing on him in Round 1, however. The big jump was Damon Arnette at 19th overall to the Raiders (an ideal destination for Fulton). Then he was passed on again in favor of Gladney in another strong fit with the Vikings at 31. It's not an ideal situation for Fulton, as he must wait another day to hear his name, but some team is going to be getting serious value on Day 2. 
It's a similar story for Jones. All he did at Houston was produce over a large sample at a high level. He has four years of starting experience, and he has recorded grades of 70.0 or higher in each of the last three seasons, culminating in a 93.4 overall grade in 2019. He was awarded the superlative of "best pass sets" in this tackle class. There is a reason he came in at 14th on our big board, and yet he is still awaiting his new home, having been passed up by Austin Jackson and Isaiah Wilson. Both of those players came in below 90th on PFF's Big Board heading into the draft, roughly 80 spots lower than Jones. Sitting at 33, the Cincinnati Bengals could not have dreamed for a better scenario to start Round 2.