Whether it's being buried on a depth chart or stuck in a scheme that doesn't fit the player's skill set, there are always going to be college prospects in situations where they aren't able to optimally show off their talent.
Let's look at some of the top draft picks whose college situations could have played a negative role in how they were viewed when it comes to fitting in at the next level.
---
More PFF draft content:
Draft Grades | Mock Draft Simulator | 2023 NFL Draft Guide
Top 200 Big Board  | Measureables & Workout Data
NCAA Premium Stats | Draft Rankings By Position | Prospect Superlatives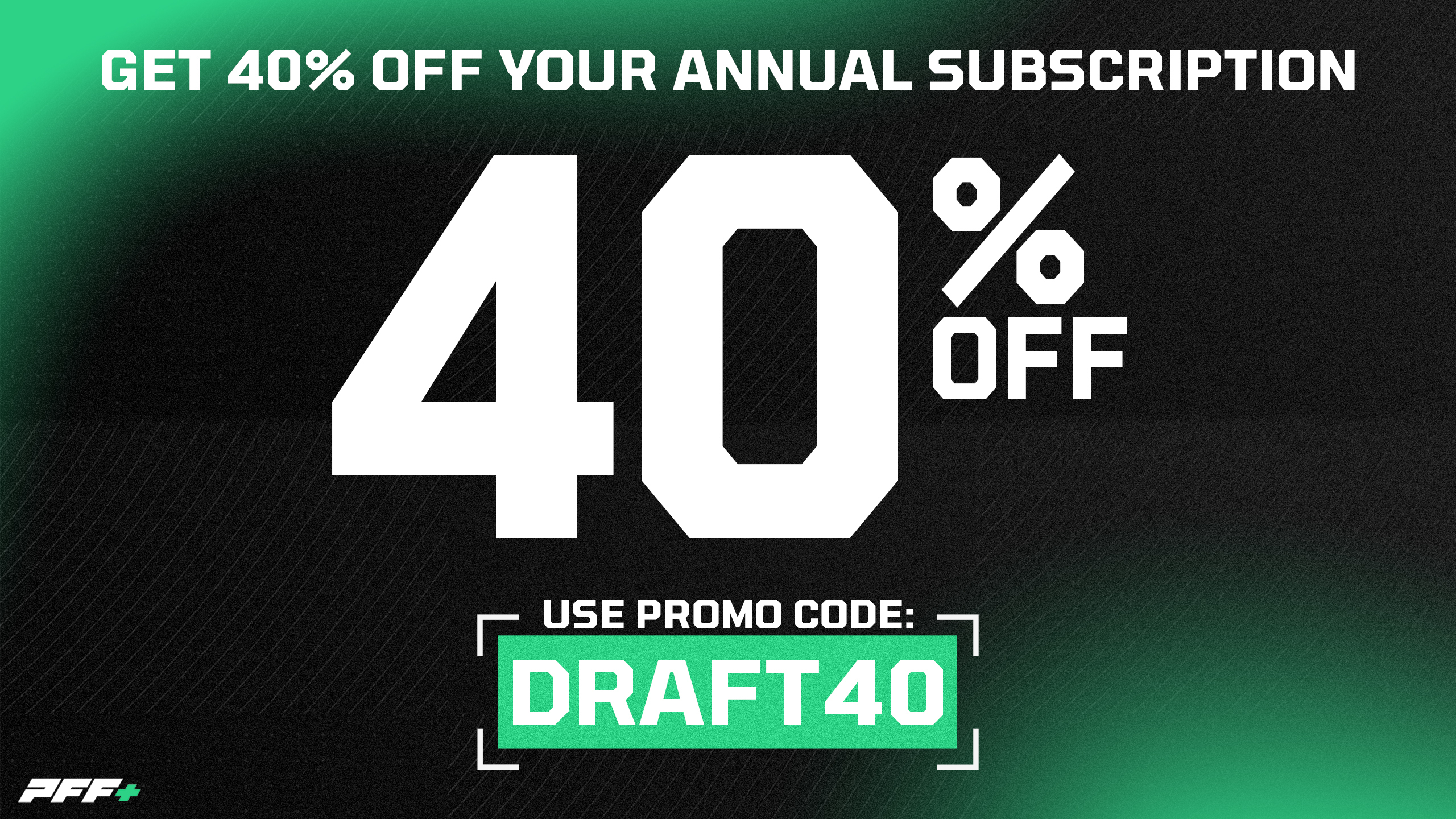 ---
Richardson is an electric quarterback prospect who virtually everyone expected to go in the first round. Still, mystery clouded him with how little he was on the field at Florida (he didn't start for the Gators until this past season). With that said, though, had he had the opportunity to play and mature through the 2021 season and then put together an even more polished 2022 season, for which he earned an 80.1 PFF grade. As a result, he landed at No. 4 to the Colts. Now, it's all about developing those flashes he showed at Florida into starting-caliber talent.
Click here for Colts 2023 NFL Draft analysis and grades
---
McDonald put up elite pass-rushing production over his four seasons at Iowa State, with his 90.9 pass-rushing grade from 2019-2022 ranking third among all defensive players who rushed the quarterback at least 400 times in that span. He is explosive, possesses uber-long arms and has shown a willingness and ability to make an impact all over the field.
But when projecting McDonald to the NFL, he jumps off the film as someone who should play purely as a stand-up edge rusher. Iowa State mostly had him with a hand on the ground, lined up as either a four- or five-technique. If McDonald had four years of tape of just tormenting quarterbacks as a stand-up speed rusher off the edge, how much higher could he have been drafted?
Click here for Jets 2023 NFL Draft analysis and grades
---
Arguably the most electric receiver in the class, what would we think of Flowers had he been paired with better quarterback play during his college tenure? Despite the subpar signal-caller situation, Flowers ranked fourth among all receivers in this draft class with an average of 2.11 yards per route run since 2019, and his 119 combined first downs and touchdowns over that stretch ranked fourth most. Six wide receivers placed within the top 50 on PFF's big board, and among them Flowers saw the lowest rate of catchable targets (66.4%).
Click here for Ravens 2023 NFL Draft analysis and grades
---
Despite an electric 2022 season for the Vols' offense, Tennessee's big-time 2023 prospects outside of tackle Darnell Wright — Hooker, Jalin Hyatt and Cedric Tillman — weren't being discussed at the top of their positions. All three were selected in the third round, but you have to wonder if Tennessee's offense, being as RPO-heavy as it is, dropped their draft stocks.
Power Five teams ran play action on 30% of offensive plays in 2022, and they ran an RPO on 21.4% of plays. Tennessee, meanwhile, ran play action 52.5% of the time and called an RPO on 35.9% of plays.
Click here for Lions 2023 NFL Draft analysis and grades
---
Simply put, it's tough to stand out when you're behind a generational prospect at your position on the depth chart. Johnson was electric in his own right when the ball was in his hands in the Longhorns' offense, but in nearly every other offense he would have been highlighted as a bell-cow back. With Bijan Robinson dominating ahead of him, Johnson obviously did not get that featured role.
Click here for Bears 2023 NFL Draft analysis and grades
---
As was the case for Zay Flowers, questionable quarterback play hampered Mingo in college. Would Mingo be considered a better NFL prospect had he been paired with a better passer at Ole Miss? Among the 22 Power Five receivers who saw at least 200 targets since 2019, Mingo was the only one to have catchable targets thrown his way at a lower rate than Flowers (62.8%).
Click here for Panthers 2023 NFL Draft analysis and grades
---
While LaPorta's athleticism at the tight end position jumps off the screen, his skill set didn't quite mesh with Iowa's style of offense. Had LaPorta been in more of an up-tempo, spread system where he was surrounded by other receiving threats, who knows what type of receiving production he could have racked up. LaPorta was drafted early on Day 2, but could a successful college career in a more high-powered passing attack have led him into the Day 1 conversation?