I don't have enough hubris to tell you with certainty that a player drafted last night is going to be good or bad in the NFL. What I can evaluate though, is the decision to make each pick, and truthfully, there is no better time to evaluate a decision than in the moment. With all the tape digested, positions valued, and current rosters taken into account, these were my favorite decisions from Round 1.  
[Editor's Note: To view all of Pro Football Focus' advanced stats and grades for draft-eligible players, check out our 2019 NFL Draft Guide. All EDGE and ELITE subscribers already have access to the guide, and for those who don't, you can get your copy for as low as $9.99!]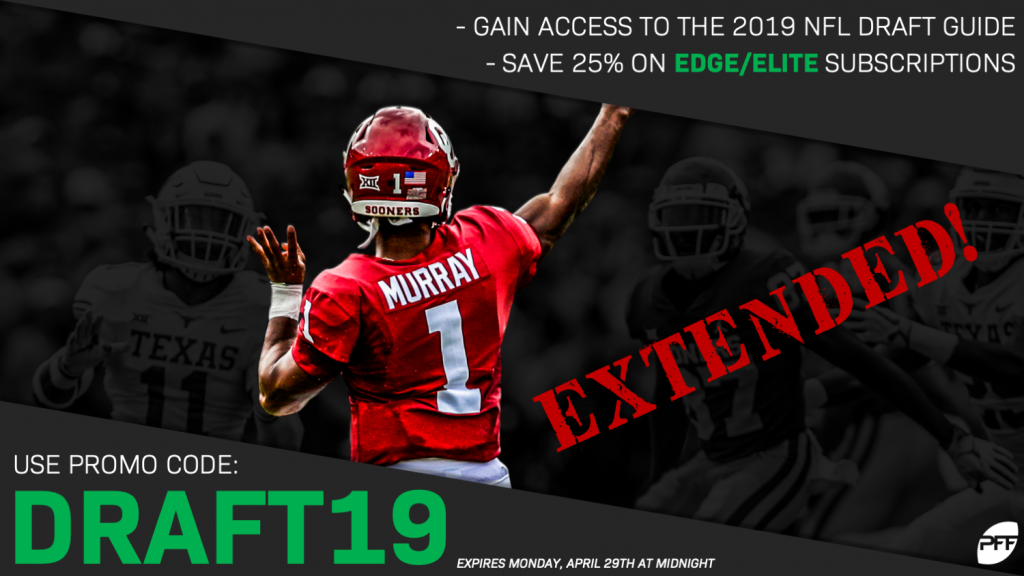 Big Board Rank: 1st
It takes considerable guts to recognize that  A.) Josh Rosen has done nothing at the NFL to convince you he's a franchise quarterback B.) Quarterback is far and away the most valuable position on the football field and C.) Kyler Murray is a legitimately special talent at the quarterback position. Steve Keim deserves all the credit in the world for swallowing his pride so quickly when he's already on the hot seat as their general manager. My guess is many around the league wouldn't be able to do the same.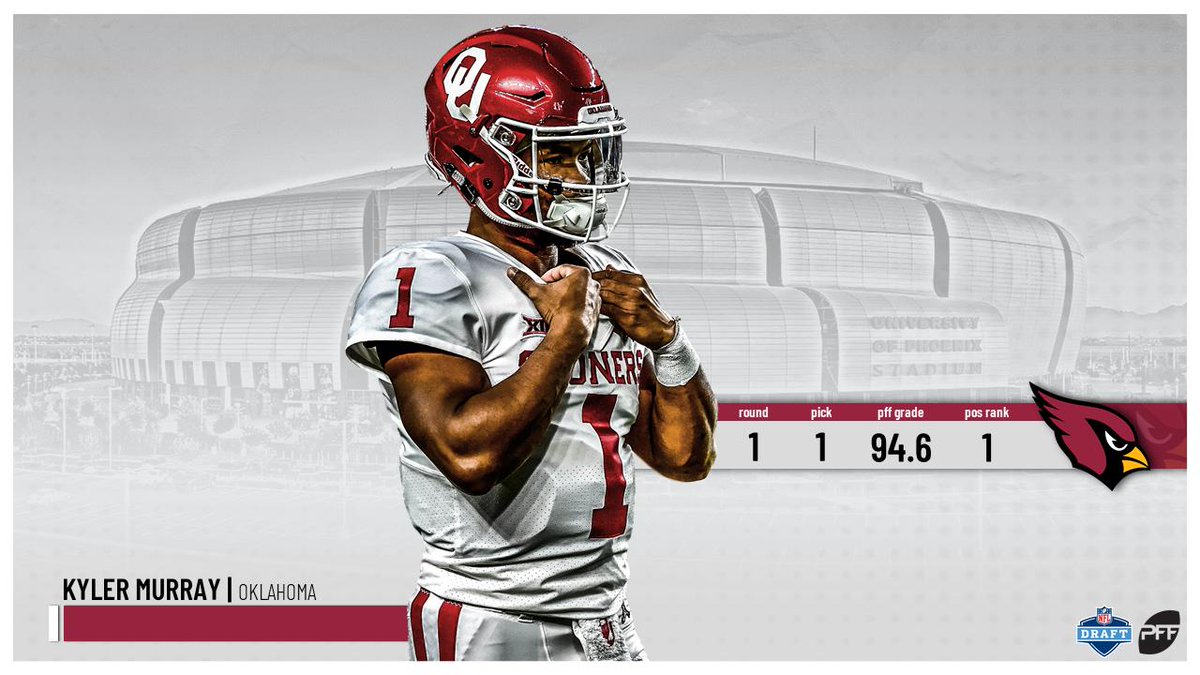 Big Board Rank: 5th
The needs on the offensive side of the ball in Jacksonville are bountiful. They already have one of the best defensive lines in the NFL, and they just drafted one in the first round last year (Taven Bryan). No matter – they recognized a talent like Josh Allen is well worth the luxury pick. He earned the highest pass-rush grade in the country last season and did it in the SEC. If you evaluated him solely as an off-ball linebacker, we'd likely have him number two in this class behind Devin White. At 32 years of age, Calais Campbell's production will wane in the coming years, but now the Jaguars' pass rush won't follow suit.
Big Board Rank: 4th
Reason prevailed with Jonah Williams' short arms; he was quite comfortably the top tackle prospect in this draft. Williams has history at both left and right tackle while grading out dominantly as a 21-year-old playing in the SEC. Yes, his 33 ⅝" arms and change of direction testing aren't ideal for the position, but I'll bet on a guy with his career trajectory and work ethic. The man keeps excel spreadsheets on all his opponents for goodness sake!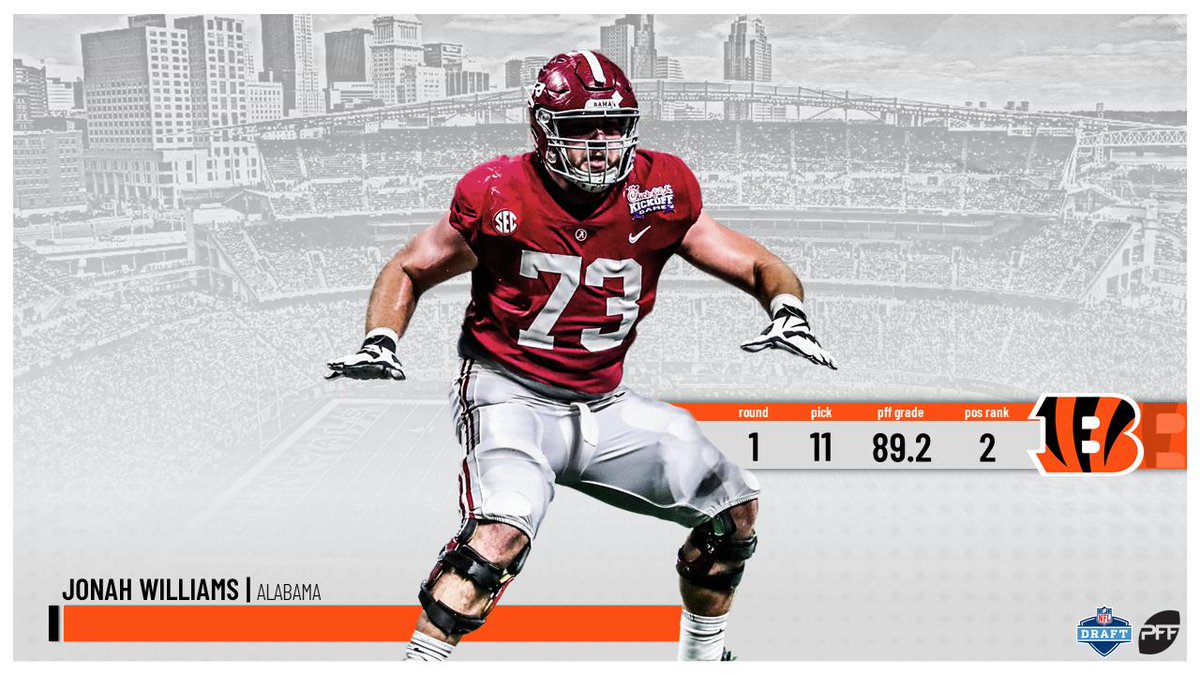 Big Board Rank: 10th
Haskins is far from a perfect quarterback prospect, but few are. Quite simply, there is nothing more valuable in the NFL today than competent quarterback play on a rookie deal. The Redskins are completely behind the 8-ball with the Alex Smith contract, and they can't realistically get out of the money until 2021! With the Haskins move, the Redskins set themselves up for a quarterback on a rookie deal to be entering his prime right as they get out from under Smith's contract. The kicker is that they didn't need to give up any draft capital to do so – a rarity when addressing the quarterback position in the first round.
Big Board Rank: 13th
Andre Dillard may not even see the field in 2019 if Jason Peters and Lane Johnson stay healthy. However, with the learning curve so steep along the offensive line, that might be a good thing. The reason I love the pick though is not solely because of how good Dillard is (he's very good), but also because of the foresight. This is likely Peters' last season and if they hit on Dillard, that saves them $15-plus million a year that they would have likely had to shell out in free agency if they wanted a competent starter. You can't get that type of incremental positional value drafting a guard or safety.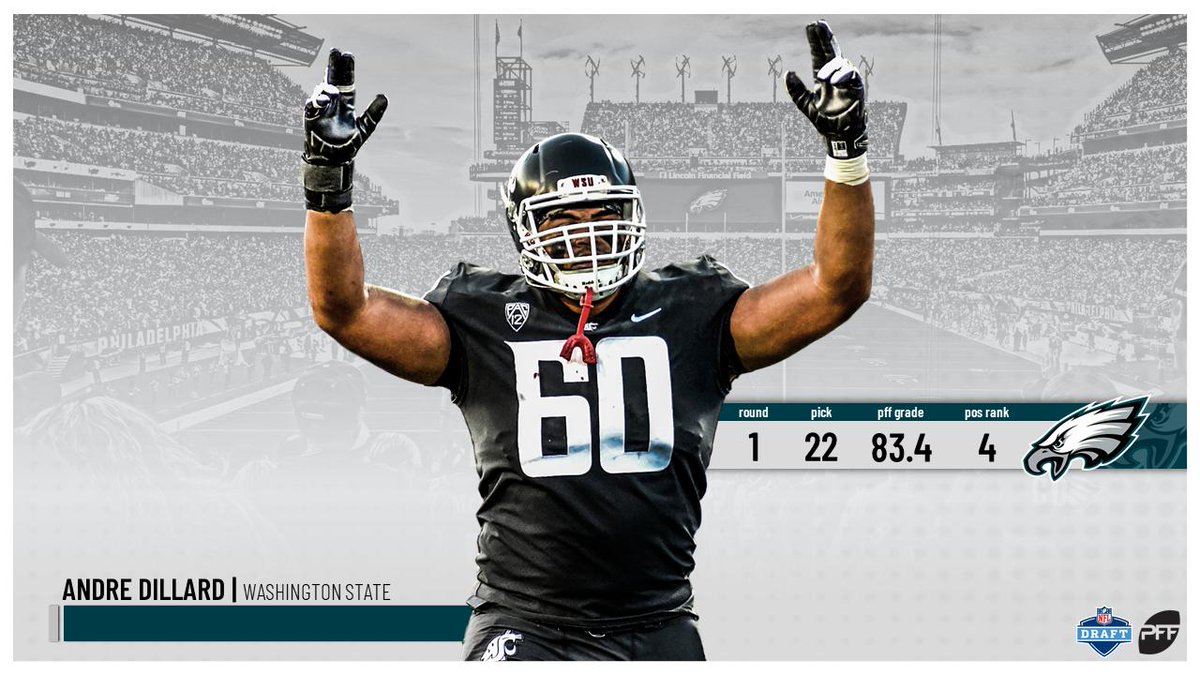 Big Board Rank: 7th
Tillery was tied with Quinnen Williams for the highest pass-rushing grade among interior defenders in all of college football last season. What is even more intriguing is that Tillery led all interior defenders in pass-rushing grades on screens last year. Pair his length and athleticism on stunts with Joey Bosa and Melvin Ingram on the outside, and you've got a deadly third-down package.
Big Board Rank: 16th
Baker is the most scheme-diverse of the top cornerbacks on our draft board, and he fits well in New York from that perspective. He addresses a massive need for the Giants at the second-most valuable position on the football field. Sometimes it doesn't have to be more complicated than that.