When it comes to the top 10 of the NFL draft, general managers want rare talents. Players with certain skills that make you think they can be an elite player in the NFL. I'm here to tell you that Notre Dame defensive tackle Jerry Tillery is one of them. You'd be hard pressed to see many talking about Tillery in the top-10 conversation, but from a size, athleticism and production standpoint, Tillery is the most accomplished defensive tackle in this class after Alabama's Quinnen Williams.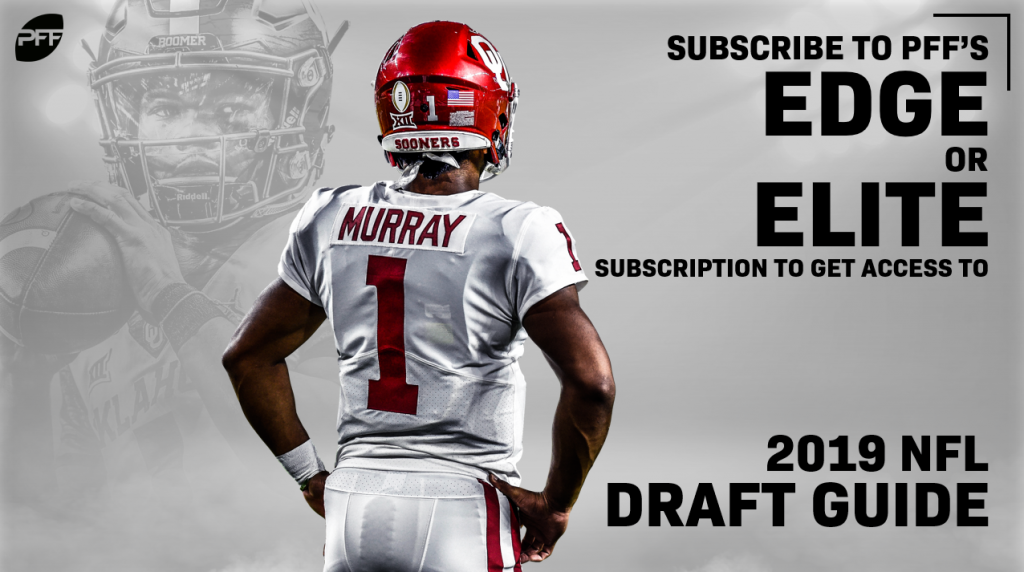 You may be thinking, "he only had 12.5 sacks in his career and seven sacks last year, how is that elite production?" (hopefully not though because you are reading this on PFF.com after all). The Notre Dame defensive lineman is a fantastic case study on what one considers 'production.' Is it sacks and tackles for loss? Pressures and stops? PFF grade? While the first couple are still counting stats, the PFF grade takes into account every single interaction along the line of scrimmage — even the times when a defender beats an offensive lineman but didn't record a tackle or a pressure.
That's why, despite ranking third among interior players in total pressures with 48, Tillery tied Williams for the highest pass-rushing grade at the position in college football. A big reason why is because Tillery had 32 such wins as a pass-rusher that didn't result in a pressure — the most among all interior defenders in college football. When it comes to winning one-on-one interactions, Tillery is as good as it gets.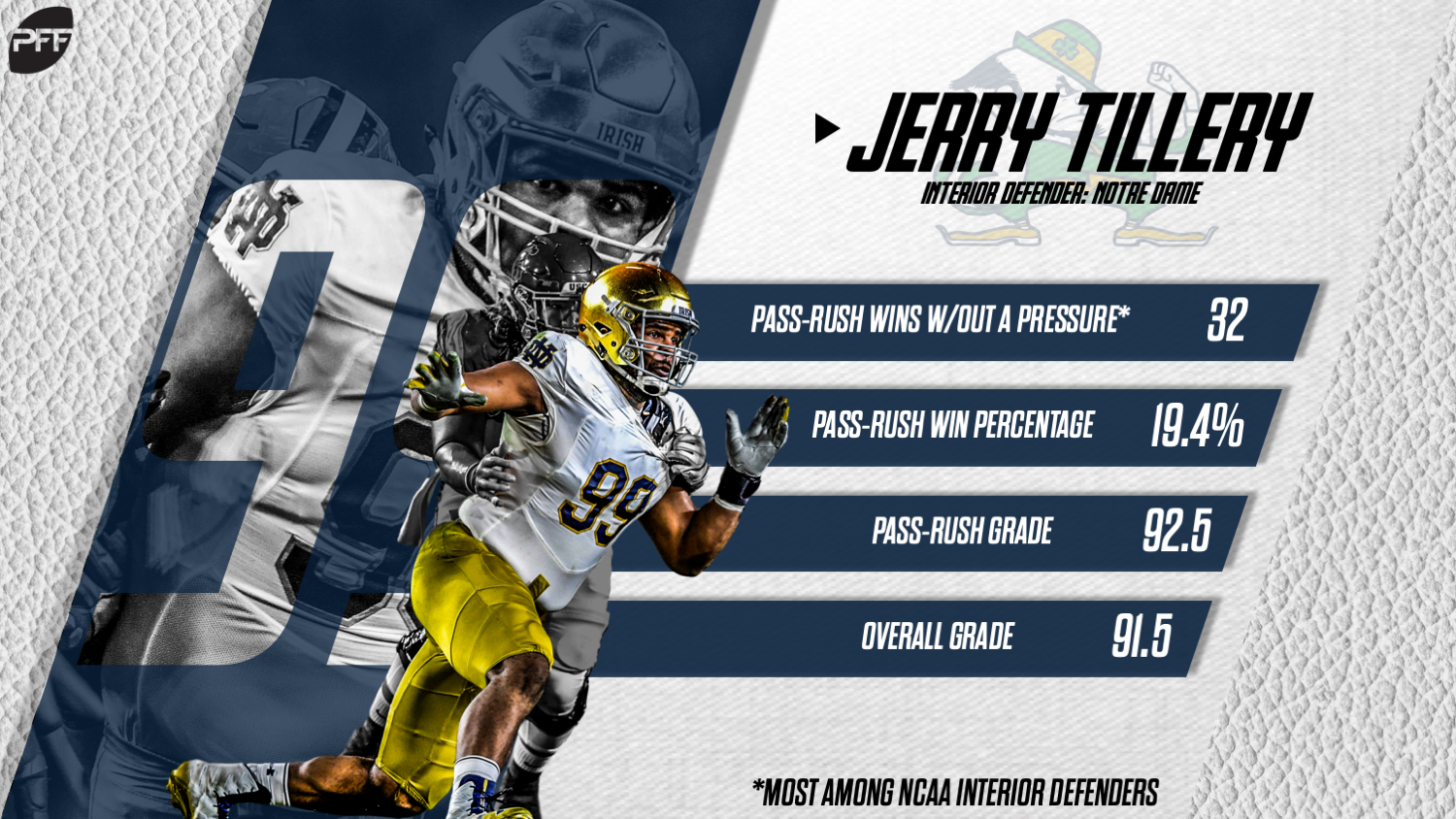 So why the distinct lack of hype? Truthfully, I'm not sure. The NFL Network's Daniel Jeremiah notes that 'he is a very streaky player on tape…he just needs to become more consistent' as his biggest knock. Lance Zierlein notes that Tillery is 'raw with his hands and hasn't learned to properly weaponize them in his rush attack.' Reading those criticisms only makes me like Tillery more. If Tillery truly is inconsistent and raw yet still produced at the highest level we've seen from a college interior defender, just think what he could become if coaches can fix those issues at the NFL level.
I've heard a lot of similar criticisms before. The same things were said about the player who owns the third highest single-season pass-rushing grade we've ever seen from a college interior defender. Mississippi State's 6-6, 310-pound defensive tackle Chris Jones fell to the second round because of inconsistent effort concerns and a lack of ball production. All Jones did was become a plus pass-rusher the first day he stepped on an NFL field and rack up 15.5 sacks this past season with the Chiefs. The scary thing is, that between Jones and Tillery, the latter tested out as a far superior athlete. Tillery bested Jones 40-yard dash (4.93 vs 5.03), vertical (32.0" vs 29.5"), broad (9-7 vs 8-10) and short shuttle (4.33 vs 4.62) while barely losing in the 3-cone (7.45 vs 7.44).
Tillery should hands down be seen as one of the elite prospects in the upcoming class and if he falls out of the top 10 someone will get a steal.