The 2021 NFL Draft is just a couple of days away, meaning player evaluations and predictions of what will happen during this year's selection process are nearing a close. PFF is at the forefront of this process in the sense that we have the best-in-class data for college players, as well as a mock draft simulator that can give a wisdom-of-the-crowd view of what the market believes about these players.
View PFF's 2021 NFL Draft position rankings:
QB | RB | WR | TE | T | iOL | DI | EDGE | LB | CB | S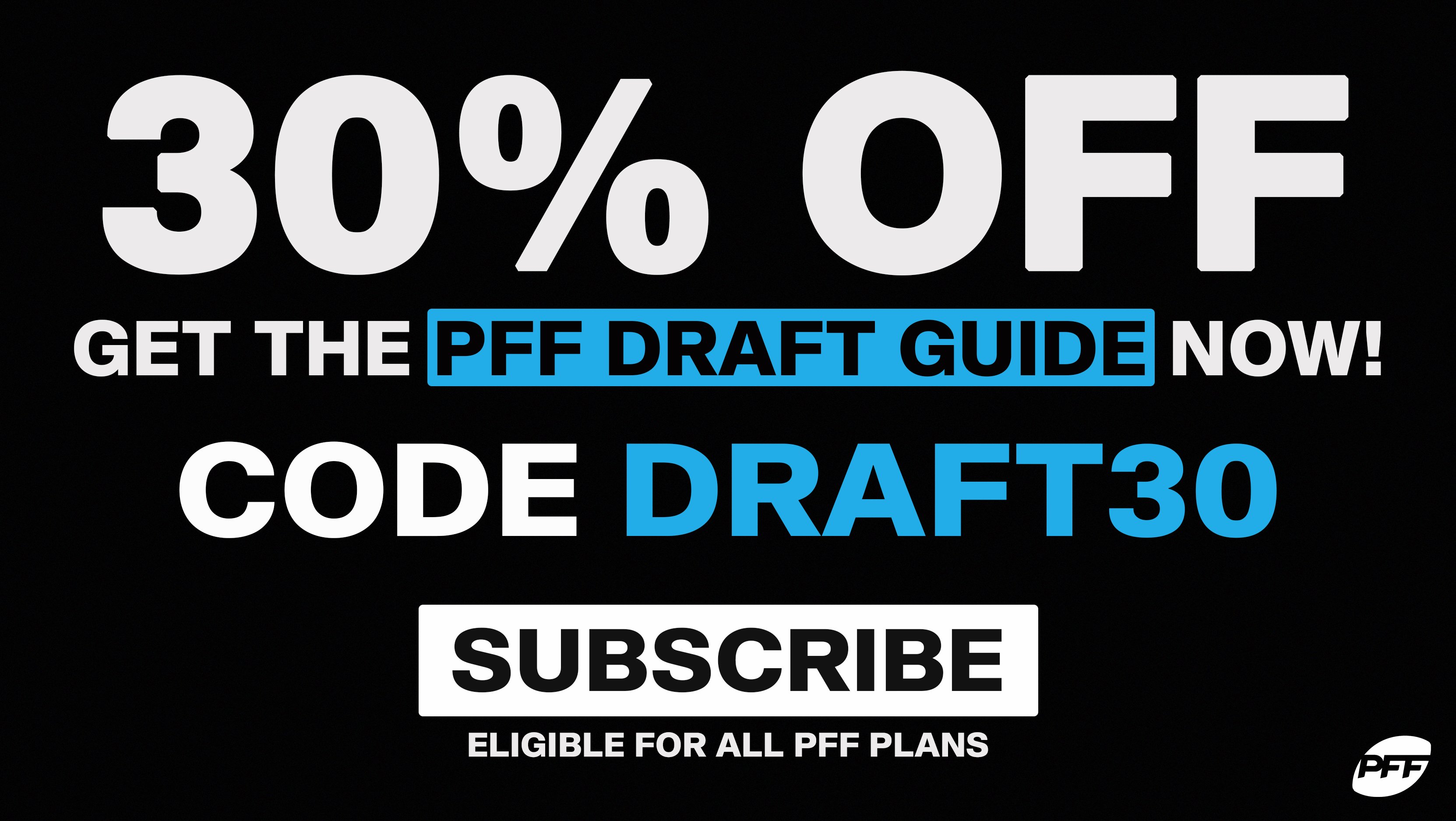 Despite the data at our fingertips, things happen differently than we think they should in many cases, starting with the San Francisco 49ers, who are now heavy favorites to take Mac Jones with the third pick over Justin Fields, who dazzled fans by taking the Ohio State Buckeyes to the 2020 National Championship game against Jones' stacked Alabama Crimson Tide squad.
"Why would they do this?" is a good question, and I think a new source of data can lead us to some of the answers. And when I say "new source of data," I mean an old source of data used differently. As we did a season ago, we have published some of the results of our text analytics work with the help of Dane Brugler's draft guide. Using latent semantic analysis, along with our PFF WAR values, we created a composite score that weighs a players' semantic similarity with those who have played in the NFL and their WAR values.
These rankings have given rise to some interesting revelations. For example, at the quarterback position, they have correlated pretty closely with draft position:
Subscribe to PFF Edge to continue reading
Already have a subscription? Sign In