NFL Draft season is nearly upon us. And with that comes the PFF NFL Draft Guide, which comes loaded with scouting reports and advanced data on the class' top draft prospects.
Very few draft prospects are perfect and come with a collection of pros and cons, crucial evaluation points when it comes to projecting the players to the NFL.
Here are the pros and cons for PFF's top five interior defensive linemen.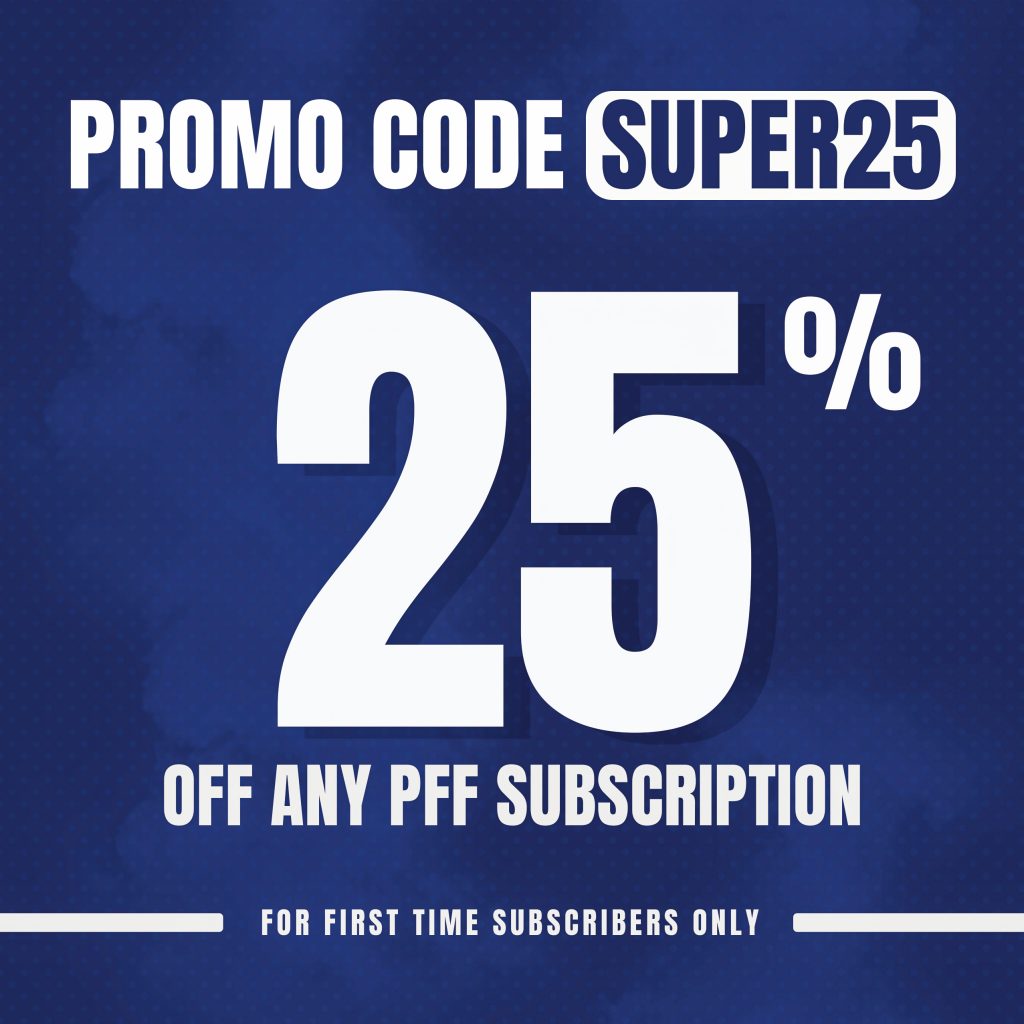 Click here for more PFF tools:
Rankings & Projections | WR/CB Matchup Chart | NFL & NCAA Betting Dashboards | NFL Player Props Tool | NFL & NCAA Power Rankings
Best Bets Tool
---
PROS:
Davis is comically large. He's as powerful a defensive tackle as we've seen in college football over recent years.
He has a surprising range for a man his size and can make plays on wide runs.
He sinks his anchor very well against double teams. He's rarely moved at all.
CONS:
He wears down very easily. He had such a low workload, even when games weren't blowouts.
Davis' lateral agility is nowhere near his linear explosiveness.
The former Bulldog has a bull-rush and pretty much nothing else as a pass-rusher.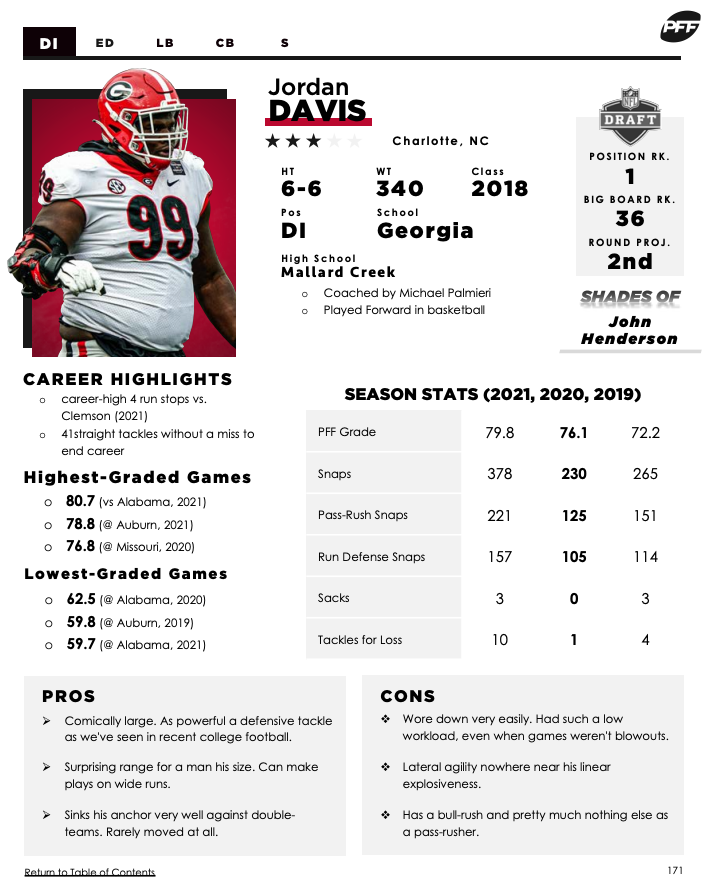 PROS:
His first step is as good as it gets in the draft class. He is an explosive dude.
His cornering ability for a defensive tackle is something you don't often see. He can bend back to quarterbacks.
Georgia had too many schemed rushes to free up blitzing linebackers, which hurt his pass-rushing efficiency.
CONS:
Wyatt doesn't yet have enough ways to win as a pass-rusher. He's all finesse at the moment.
Wyatt just has average length. A first-contact battle isn't where he wins.
He's listed at 315 pounds, but he doesn't play up to that weight.
---
2022 NFL Draft position rankings:
Top 10 players at every position
QB | RB | WR | TE | iOL | OT | DI | EDGE | LB | CB | S
---
PROS:
The former Houston star is very long for a defensive tackle. Not many guards can match him.
He has a terrific stutter bull-rush already. He walks back guards play after play.
Hall has an attacking mentality. There's no finesse to his game; he wins through you.
CONS:
He is extremely high-cut for a defensive tackle. It's tough for him to play with leverage.
Hall's hands could stand to be more active. He can be sluggish after his first strike.
He needs to work moves off his bull-rush to separate. He's content to continue churning.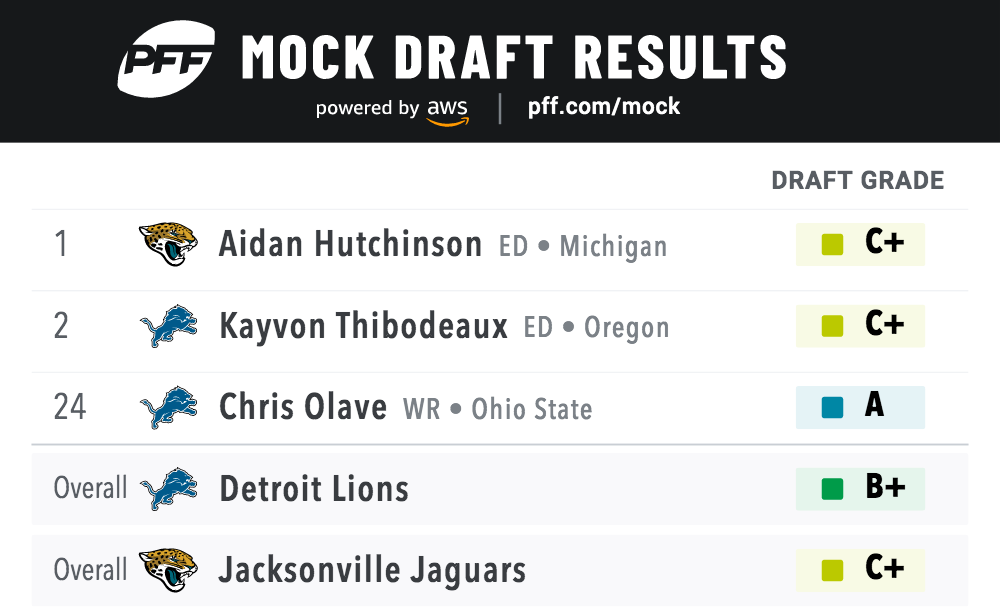 PROS:
Jones has strong hands. He rag-dolled linemen left and right.
He has long arms and is quick to lock out. He's very adept with his hand usage.
He's an ideal anchor for a nose tackle. He carries strength throughout his frame.
CONS:
There's no athletic element to his game. Trying to stunt or slant him is often a waste of time.
It's hard for him to stay low throughout entire pass-rush reps.
Jones is not much a playmaker or finisher in the run game.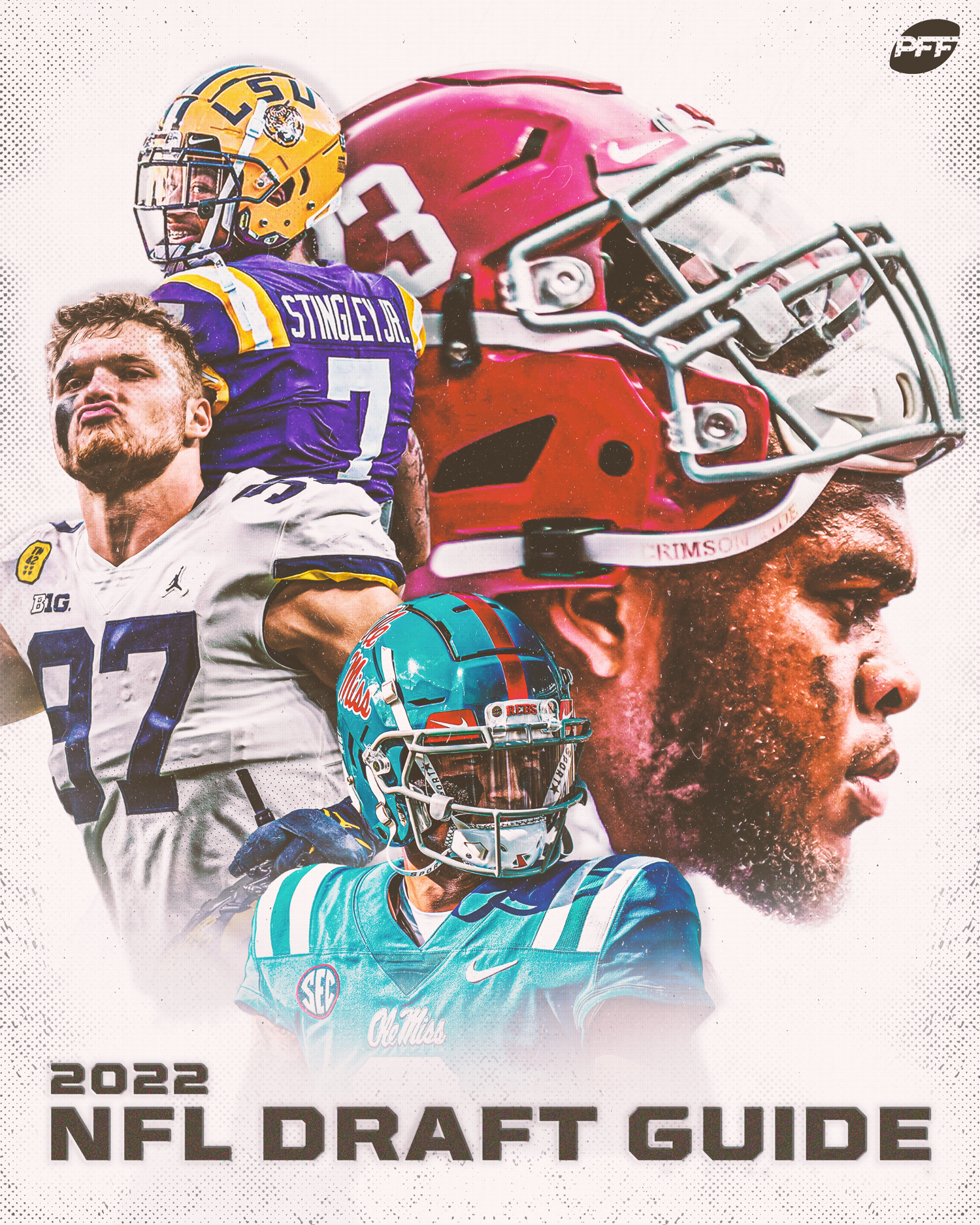 PROS:
Mathis has an outstanding pad level in the run game for a higher-cut defensive tackle.
He's consistent and has violent hands with a great stack-shed.
The Alabama big man has a long frame. He's capable of playing any position from tackle to tackle.
CONS:
He does not do much to excite athletically. He has an average burst too close to ball carriers.
Mathis is a linear player. He's not going to test guards' mirroring ability.
He relies on the physical advantage that comes with being a fifth-year defensive tackle.