The excitement wasn't over after the conclusion of the 2022 NFL Draft. Immediately after Iowa State quarterback Brock Purdy was selected by the San Francisco 49ers with the 262nd and final pick of the draft, making him Mr. Irrelevant, deals were being reported between undrafted players and teams.
We'll get into undrafted free agents with the best chances of making their teams and much more in our post-draft notes.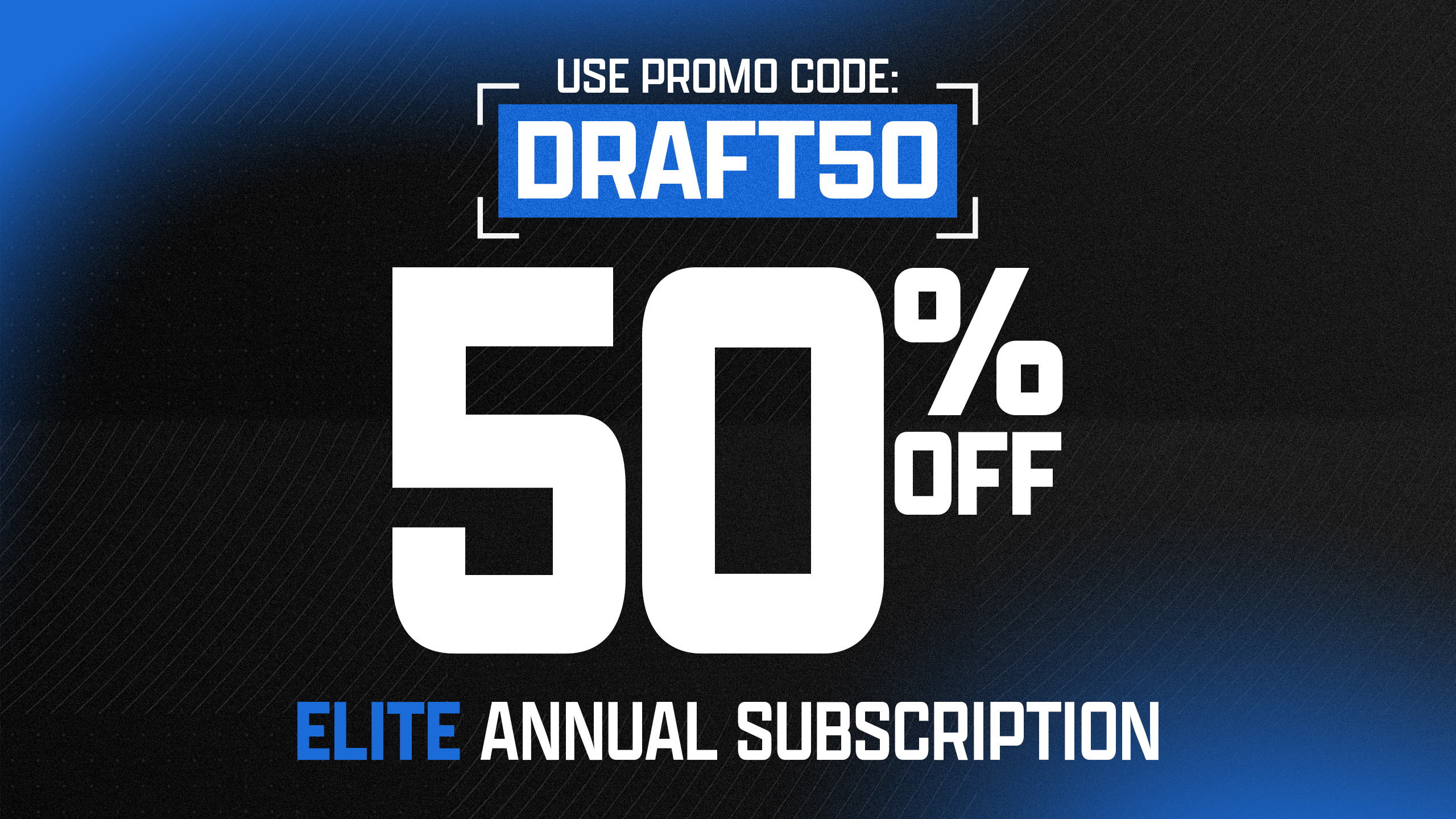 Even though it was a weak class of quarterbacks, the position's overall slide surprised scouts, personnel executives and other sources around the NFL, and we covered that on Saturday morning. But North Carolina quarterback Sam Howell was still on the board after Day 2 of the draft, and he didn't get selected until 144th overall — the first pick in the fifth round — by the Washington Commanders.
Day 3 was a scary one for some of the lower-ranked quarterbacks after seeing Desmond Ridder, Malik Willis and Matt Corral fall to the third round, per player sources. If those signal-callers could slide that far, then how late would a quarterback outside of the perceived top five go? Overall, nine quarterbacks were selected in the 2022 NFL Draft. And one of them outside of the perceived top five did get drafted before Howell.
Howell was considered a potential sneaky first-round pick before the draft. In the end, he was taken four rounds later, which came as a major surprise to many people around the league.
So, what happened? Ultimately, it was a culmination of factors, from what we have gathered. The top quarterbacks fell further than expected. Kenny Pickett was drafted 20th overall by the Pittsburgh Steelers, who didn't need to trade up to draft their quarterback of the future. Then the remaining QB-needy teams essentially played a game of chicken to see who would take the next signal-caller. And once those players started falling into the third round, teams knew it would be easy enough to move up to snag one. And teams simply believed that Pickett, Ridder, Willis and Corral had higher upside than players like Howell and Carson Strong, who went undrafted — we'll get into him later.
So, it was a weak class, there weren't a ton of teams that desperately needed developmental quarterbacks and Howell became the sixth option off the board. He still landed in a pretty good spot with the Commanders. Washington traded for Carson Wentz, but the team can cut him without taking on any dead cap after this season. So, if Howell impresses over the next year, he could pretty easily head into 2023 as the Commanders' starting quarterback. That would be a pretty massive shock for a fifth-round pick, but there were plenty of people who liked him enough based on his athleticism and deep ball accuracy before the draft. Ridder, Willis and Corral also have paths to start by 2023.
One of the biggest surprises on Day 3 of the draft was that the New England Patriots selected Western Kentucky quarterback Bailey Zappe before Howell, however, which takes us to our next topic.
Folks in the media didn't care for the Patriots' draft, and it left many around the NFL scratching their heads, as well.
I asked a scout during Day 3 of the draft if he was surprised Zappe went before Howell.
"In a vacuum, 100%," he said. " But as the days pass, I'm just kind of expecting the Patriots to do unorthodox things."
Some Patriots fans have theorized that New England took Zappe because he'd be more willing to accept a backup job behind starting quarterback and 2021 first-round pick Mac Jones. To that I say, would the Patriots really take a player who's happy with a backup job? They simply must have liked Zappe more than Howell for his smarts, intangibles or on-field play.
We've already covered New England's surprising decision to select guard Cole Strange with their 29th overall pick in the first round. It was one of the biggest shocks of the entire draft, but another league source recently reached out and said he understood the pick in part because Strange is a freak athlete. He's widely regarded as a future starter in the NFL.
Reactions to the Patriots' draft actually underscore how differently teams rank or value certain players. I reached out to an AFC personnel executive after the Patriots picked Strange on Thursday night, and he defended the pick by calling Strange a good player and a starter. He essentially said the key to the draft is picking good players, and that's exactly what the Patriots did.
I reached out to an NFC personnel executive after the Strange pick, and he laughed at it.
The AFC personnel executive eventually turned into the biggest critic of the Patriots' draft by Day 3. Strange was the only pick he liked. He didn't believe wide receiver Tyquan Thornton, whom the Patriots traded up for in the second round, would have been taken until Day 3. He believed it was a historically bad draft. But he liked the Strange pick.
The NFC personnel executive, meanwhile, understood the Thornton pick. He thought it was necessary for New England to trade up for the Baylor wide receiver and believed one of the teams who picked a wide receiver in the next three picks would have chosen Thornton. But the Strange selection was laughable to him.
An NFC scout was also surprised by the Thornton pick but understood New England falling for his speed. Thornton ran a blazing 4.28-second 40-yard dash, and it shows up on the field. One of Thornton's most concerning measurables was his 8.25-inch hands. Only 14 wide receivers with 8.5-inch or smaller hands caught passes in the NFL last season. Three of them were Tyler Lockett (8.375 inches), Tyreek Hill (8 inches) and Hunter Renfrow (7.875 inches), however.
In the PFF era (since 2006), only 30 drafted wide receivers with 8.5-inch or smaller hands have caught passes in the NFL. And only 42 total wide receivers with 8.5-inch or smaller hands have caught passes in the same span. They have a combined 8.6% drop rate. The average drop rate among all wide receivers in that same span of time was 8.49%. So, perhaps hand size is a bit overrated.
The top-graded players on that list are Hill, T.Y Hilton, Lockett, Renfrow and Will Fuller V. If Thornton can turn into any of those players, New England will be more than happy with the pick. Also on the list are J.J. Nelson (who also ran a 4.28-second 40-yard dash) with a 14.9% drop rate and Chad Jackson (also a Patriots second-round pick) with a 25% drop rate. If Thornton becomes Nelson or Jackson, it's much more of a problem.
Thornton had a career 5.9% drop rate in college, but it was just 4.6% in his 2021 senior season, his most productive campaign at Baylor.
TOP UDFAs
A decent way to predict whether an undrafted free agent will make an NFL roster is the size of the total guarantee on his contract. Philadelphia Eagles quarterback Carson Strong currently has the highest known total guarantee with a $20,000 signing bonus, a $300,000 base guarantee and $320,000 in total guarantees. That's nearly half of a $705,000 rookie minimum salary in 2022. It's also more than what a rookie would earn on the practice squad all year ($207,000).
Here are the rest of the UDFAs who we know have $100k or more in total guarantees:
| | | | | | | |
| --- | --- | --- | --- | --- | --- | --- |
| Team | Position | Player | Signing Bonus | Salary Guarantee | Total Guarantee | PFF Ranking |
| Eagles | QB | Carson Strong | $20,000 | $300,000 | $320,000 | 68 |
| Vikings | LB | Zach McCloud | $25,000 | $225,000 | $250,000 | NR |
| Eagles | DT | Noah Ellis | $10,000 | $240,000 | $250,000 | 194 |
| Jaguars | WR | Kevin Austin | $25,000 | $205,000 | $230,000 | 126 |
| Vikings | DE | Luiji Vilain | $20,000 | $207,000 | $227,000 | NR |
| Saints | WR | Rashid Shaheed | $15,000 | $207,000 | $222,000 | NR |
| Eagles | CB | Mario Goodrich | $10,000 | $207,000 | $217,000 | 244 |
| Cowboys | S | Markquese Bell | $15,000 | $200,000 | $215,000 | 215 |
| Broncos | DE | Christopher Allen | $30,000 | $150,000 | $180,000 | 186 |
| Patriots | OL | Kody Russey | $30,000 | $150,000 | $180,000 | NR |
| Colts | OT | Ryan Van Demark | $0 | $175,000 | $175,000 | 211 |
| Lions | OL | Obinna Eze | $20,000 | $150,000 | $170,000 | 218 |
| Lions | OL | Kevin Jarvis | $15,000 | $140,000 | $155,000 | NR |
| Browns | OLB | Ben Petrula | $15,000 | $135,000 | $150,000 | NR |
| Chiefs | OLB | Jack Cochrane | $25,000 | $125,000 | $150,000 | NR |
| Dolphins | WR | Braylon Sanders | $15,000 | $125,000 | $140,000 | NR |
| Dolphins | OL | Kellen Diesch | $20,000 | $120,000 | $140,000 | 77 |
| Eagles | G | Josh Sills | $10,000 | $125,000 | $135,000 | 222 |
| Dolphins | CB | Kader Kohou | $30,000 | $100,000 | $130,000 | NR |
| Saints | S | Smoke Monday | $20,000 | $100,000 | $120,000 | 239 |
| Cowboys | OL | Alex Lindstrom | $12,500 | $100,000 | $112,500 | 198 |
| Cowboys | C | James Empey | $10,000 | $100,000 | $110,000 | 261 |
| Eagles | OL | William Dunkle | $10,000 | $100,000 | $110,000 | 291 |
| Lions | RB | Greg Bell | $15,000 | $100,000 | $100,000 | 299 |
| Lions | TE | Derrick Deese Jr. | $5,000 | $95,000 | $100,000 | NR |
| Colts | RB | D'Vonte Price | $25,000 | $75,000 | $100,000 | 184 |
| Titans | OL | Jalen McKenzie | $15,000 | $85,000 | $100,000 | NR |
Each team can allocate $167,944 total in bonus money, which is why so much of each total guarantee is tied up in base salary.
Austin is a really intriguing UDFA, since the Jacksonville Jaguars didn't select a wideout in the draft. He tested incredibly well during the pre-draft process at 6-foot-2 and 209 pounds with a 4.43-second 40-yard dash, 1.48-second 10-yard shuttle, 39-inch vertical leap, 11-foot broad jump, 4.15-second short shuttle and 6.71-second three-cone drill. He earned a 72.4 PFF grade in 2021.
Entering Monday, Clemson wide receiver Justyn Ross was the top remaining UDFA on PFF's big board who remained unsigned. He underwent neck surgery in 2020 to correct a congenital fusion. The Kansas City Chiefs are reportedly taking a chance on the talented wideout, signing him to their 90-man roster. Ross earned a 91.4 PFF grade as a freshman in 2018 as the best wide receiver on a team with Tee Higgins, Hunter Renfrow and Amari Rodgers.
Georgia wide receiver George Pickens is another previously highly regarded wide receiver who slid in the 2022 NFL Draft.
Some believed Pickens would be the top wide receiver off the board before he tore his ACL last March. There was speculation that he could still be a first-round pick as recently as last week, but he wound up being selected 52nd overall by the Pittsburgh Steelers.
I was told by two people that a combination of injury and character questions caused Pickens to slide. He was referred to as a "wildcard" by one personnel executive. A wide receiver corps of Pickens, Diontae Johnson and Chase Claypool is scary if Pickens can play up to his potential, however. Pickens earned an 85.5 PFF grade as a freshman in 2019.