On a night when two veteran wide receivers were traded for first-round picks, only one quarterback was selected and there was a blockbuster trade between NFC North rivals, the biggest shock of the 2022 NFL Draft came late when the New England Patriots traded down to select a soon-to-be 24-year-old FCS offensive lineman in the first round.
With Day 1 in the rearview mirror, we polled over a dozen league sources about the biggest surprise of the first round Thursday night, and the majority said it was the Patriots taking offensive lineman Cole Strange 29th overall out of Tennessee-Chattanooga.
And really, the public and gut reaction from Los Angeles Rams head coach Sean McVay and general manager Les Snead spoke for the rest of the league.
The Rams reacting to the Patriots first-round pick ????????????
pic.twitter.com/DnMMuHYxB1

— PFF (@PFF) April 29, 2022
"Wow. Cole Strange just went!" McVay said during a press conference with a smile plastered on his face.
"Oh my, UT-Chattanooga to the first round," Snead replied in amazement.
"How about that?" McVay said, still smiling ear to ear. "And we wasted our time watching him thinking he'd be at 104 (overall), maybe."
McVay and gathered reporters burst out laughing.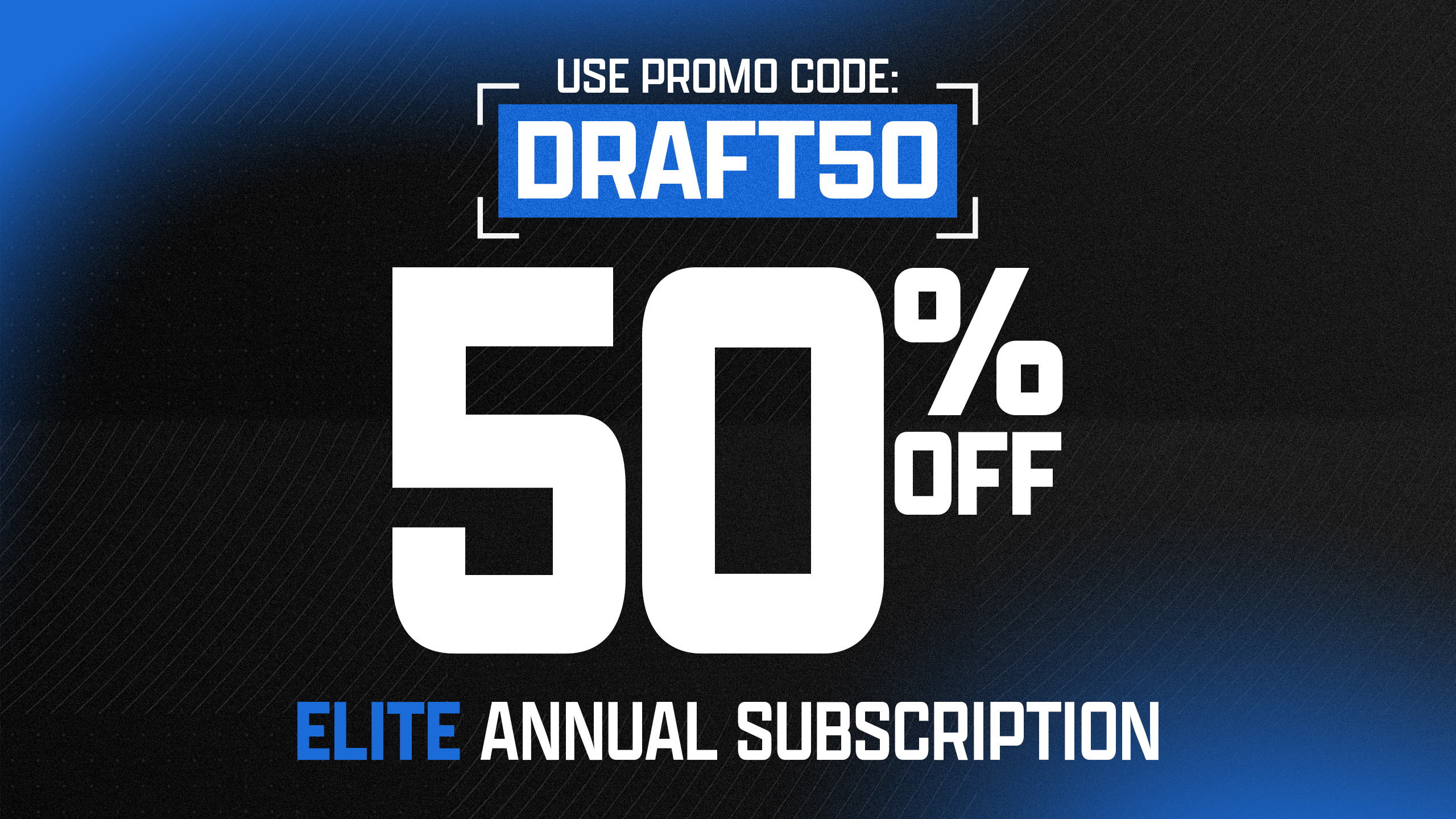 Strange earned an 86.3 PFF grade in 2021 and tested well at the NFL Scouting Combine with a 5.03-second 40-yard dash (89th percentile), 10-foot broad jump (100th percentile), 28-inch vertical leap (52nd percentile), 7.44-second three-cone drill (90th percentile), 4.5-second short shuttle (92nd percentile) and 31 bench press reps of 225 pounds (87th percentile) at 6-foot-5 (70th percentile) and307 pounds (37th percentile) with 33-inch arms (43rd percentile) and 10 1/8-inch hands (73rd percentile). Yet, he was the 86th-ranked player on PFF's big board. He was ranked 76th on the consensus big board of The Athletic's Arif Hasan.
"I couldn't believe it," one AFC scout said.
"I was shocked to see him go that early," an NFC scout said.
An NFC executive reacted to the pick with an eight-character text: "Bahahaha."
An AFC executive — not employed by the Patriots, to be specific — had a more measured take.
"He's a good player, will be a starter," he said. "Just picking good players is the key if you like them."
And the Patriots clearly liked Strange. He was unsurprisingly the top player on their board when they were picking 29th overall, according to head coach Bill Belichick, who also said New England probably would have taken Strange even if they didn't trade back from No. 21 overall. Belichick also said Strange "wouldn't have lasted much longer."
And he might just be correct about that. One source indicated the Tampa Bay Buccaneers, picking 33rd overall, and the New York Jets, selecting 38th overall, also were high on Strange. That same source had reservations that Strange would have actually been picked in the 30s, however.
Belichick also said positional need wasn't a factor in taking Strange, though he does fill a pretty massive vacancy after the Patriots traded Shaq Mason to the Buccaneers for a fifth-round pick (that was later traded for sixth- and seventh-round selections).
Strange played left tackle and left guard for the Mocs and let up just one sack, one quarterback hit and three hurries in 11 games last season.
He wasn't the only bit of strangeness on Day 1 of the draft.
Three sources called the aforementioned wide receiver trades their biggest surprise of Day 1. The Baltimore Ravens dealt wide receiver Marquise Brown and the 100th overall pick to the Arizona Cardinals for the 23rd overall pick. The Ravens then traded down two spots to take Iowa center Tyler Linderbaum after selecting Notre Dame safety Kyle Hamilton at No. 14 overall earlier in the first round.
The Titans traded wide receiver A.J. Brown to the Philadelphia Eagles for the 18th and 101st overall picks. The Titans then immediately filled that void by selecting Arkansas wide receiver Treylon Burks.
Ravens general manager Eric DeCosta said the team told quarterback Lamar Jackson that Marquise Brown would be traded before the deal was announced.
Jackson still retweeted a Ravens fan who voiced their displeasure over the move and later tweeted out "Wtf."
Lamar Jackson: Not enjoying his evening. pic.twitter.com/qI4GOU0urt

— Chris Mason (@ByChrisMason) April 29, 2022
The Titans-Eagles move was shocking since Tennessee head coach Mike Vrabel said just last week about the prospect of an A.J. Brown trade, "not as long as I'm the head coach." Vrabel remains head coach.
One source was surprised the Titans would value the money saved by taking a rookie and not extending Brown over keeping a sure-thing veteran wide receiver. Burks had been compared to Brown during the pre-draft process, but there is inherent pressure put on him by being a direct replacement for a young, ascending star wideout.
One person in an AFC analytics department found it pleasantly surprising how highly teams are valuing wide receivers on rookie deals. There were six wide receivers taken in the first round Thursday.
"Makes sense with the numbers guys have been getting for their second contracts this offseason," he said.
A.J. Brown immediately signed a four-year, $100 million extension with the Eagles, according to multiple reports. Burks will sign a four-year deal (with a fifth-year option) for around $14.3 million.
Three more sources voted Liberty quarterback Malik Willis falling out of the first round as their biggest surprise.
"Given the markets, I was pretty surprised not to see Willis taken," one person in an NFC analytics department said.
Only one quarterback was taken in the first round: Pittsburgh's Kenny Pickett to the Pittsburgh Steelers at No. 20 overall. There was a case to be made for the Detroit Lions, Carolina Panthers, Atlanta Falcons, Seattle Seahawks, New Orleans Saints or Washington Commanders to take a quarterback in the first round. All of them passed on Willis, though most will get another crack on Day 2.
Willis isn't the only quarterback who was passed over on the first day of the draft. Cincinnati's Desmond Ridder, North Carolina's Sam Howell and Ole Miss' Matt Corral also were in play to be taken in the first round. Now all four signal-callers will have to wait until Day 2 or later to hear their names called.
An AFC scout was surprised by two picks, in particular: Penn State wide receiver Jahan Dotson going 16th overall to the Commanders and the Buffalo Bills picking cornerback Kaiir Elam 23rd overall.
Dotson said even he was caught off guard to be selected so early and that he was watching a basketball game when he got the call from Washington. He was the 56th-ranked player on PFF's big board and No. 31 on Hasan's consensus big board. Elam slotted in at 29th on PFF's big board and 30th on the consensus board, though he fills an obvious need for the Bills at cornerback.
An NFC scout was surprised cornerbacks Derek Stingley Jr. and Ahmad Gardner were selected third overall by the Houston Texans and fourth overall by the New York Jets, respectively, above offensive tackles Ikem Ekwonu, Evan Neal and Charles Cross in the top five of the draft. Another NFC scout was surprised that Ekwonu fell all the way to the Carolina Panthers at No. 6 overall.
Many thought earlier in the offseason that all three tackles would be gone by the time the Panthers were picking sixth. Carolina instead got to draft its top available offensive lineman. Unless the Panthers move back up, they won't pick again until 137th overall.
Finally, sources were also surprised that the New York Giants were able to get Kayvon Thibodeaux and Evan Neal at Nos. 5 and 7 overall, that the Lions would make a blockbuster deal with the Minnesota Vikings to take Alabama wide receiver Jameson Williams and that, including Jermaine Johnson II, who transferred last year to Florida State, six former Georgia defenders were selected in the first round. Defensive end Travon Walker went first to the Jacksonville Jaguars, defensive tackle Jordan Davis was drafted 13th overall by the Eagles, linebacker Quay Walker was taken 22nd overall by the Green Bay Packers, defensive tackle Devonte Wyatt was selected 28th overall by the Packers and safety Lewis Cine rounded out Day 1 by going 32nd overall to the Vikings. Not including Johnson, who played for the Bulldogs in 2019 and 2020, Georgia is the first school to have five defenders selected in the first round.