Round 1 of the 2022 NFL Draft is in the books, and there has been a wide spectrum of selections made, as well as a plethora of trades to really shake things up.
Here are my favorite moves of the first round.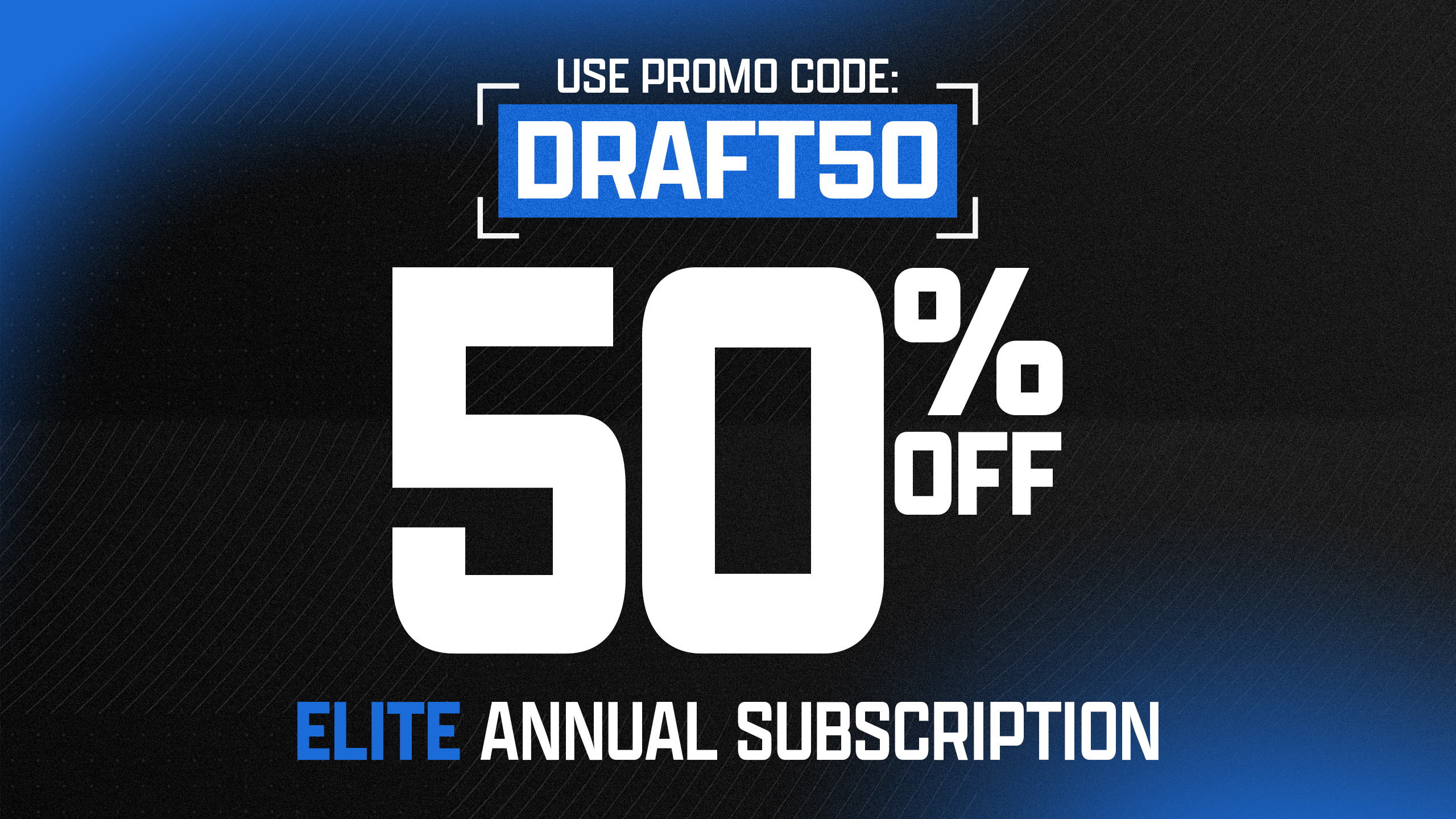 Wilson was the No. 1 receiver in my rankings, and the Jets were able to draft him with the 10th overall selection — their second first-round pick. Wilson seems to be pegged as a player with a defined ceiling, but he does everything well, and that can be enough to give a player a higher upside than he's given credit for.
He has exceptional route-running skills, is better after the catch than people think and boasts really impressive contested-catch success for a player of his size. For his college career, he caught just under 50% of the contested targets thrown his way and averaged over 3.0 yards per route run in each of his last two seasons. Wilson will add to a Jets receiving corps that looks dramatically better with the players already on the roster able to take advantage of the attention he will draw.
Karlaftis was the forgotten man of this pass-rushing class. While all of the attention was focused on the top trio of rushers vying to be the No. 1 overall pick, and how high Jermaine Johnson II's rise would take him, Karlaftis just flew under the radar and was said to be falling out of the first round entirely as the draft approached.
He is a phenomenal power pass-rusher with excellent hands who will consistently disrupt against the run or the pass. He posted a 90.0-plus PFF pass-rushing grade this past season, generating 54 pressures and an elite pass-rush win rate. He may never become an elite sack artist, but he will likely always create significant pressure, and that brings real value to a defense that doesn't have nearly enough of it.
The Eagles were willing to trade the No. 18 pick overall and pay Brown the contract that Tennessee wasn't, and they likely came away with the best receiver available as a result. Brown has proven he can be an elite NFL receiver already and brings a skill set to the Eagles that their current group of receivers doesn't have.
The Ole Miss product is a big target and a dominant after-the-catch threat who should allow DeVonta Smith to thrive as a secondary threat with his route running and ability to separate. Philadelphia doesn't have much money tied up in its receiving corps, so the team had the flexibility to pay Brown the contract he deserves — and it secured an elite receiver as a result. 
Outside of Baltimore, it seems that the league was overthinking Linderbaum, who is the best center prospect to enter the NFL since PFF began grading college football in 2014. For some reason, the discussion on him pivoted away from whether he was good enough to offset position value norms and instead focused on whether he was prohibitively undersized both in terms of weight and arm length.
While Linderbaum does have 31-inch arms and weighed 302 pounds, those measurables are very close to some of the best centers in the NFL, including Jason Kelce and Corey Linsley. Linderbaum's athleticism is elite and his technique is top notch, helping him to back-to-back PFF season grades above 90.0, including an absurd 95.4 mark this past season. The Ravens are a shrewd franchise, and they understand the surplus value he can bring if he's as good in the NFL as he looks on tape.
At one point in the pre-draft process, both players the Giants selected — Kayvon Thibodeaux and Evan Neal — were the betting favorites to go No. 1 overall. Even if that was just a product of the markets or a lack of true information, it shows how highly touted those players are, each of whom addresses an area of need.
Thibodeaux posted a 91.5 PFF pass-rushing grade this past season and has all kinds of burst and quick-twitch evident in his pass-rushing game. Neal has incredible size at 6-foot-8 and around 340 pounds, but he carries that weight like a tight end and boasts supreme movement skills. He is the best composite of pass protection and run blocking of the top tackles in this draft class and has experience in college playing right tackle, where he will slot opposite Andrew Thomas to help the Giants massively overhaul their offensive line.
The Lions had an abundance of draft capital, and evidently, teams aren't rushing to the podium to invest in this year's group of quarterbacks. Detroit decided to package the No. 32 overall pick to jump up and grab Williams at No. 12, and according to some trade charts (though notably not PFF's, which is powered by likely earned Wins Above Replacement from those picks), they won the trade with the Minnesota Vikings.
Williams has game-changing speed but is a far more savvy route-runner and technician for the position than players with that type of speed typically need to be. He understands how to attack leverage and set up defensive backs, and he averaged 20.0 yards per catch on his way to 15 touchdowns before blowing out his ACL in 2021.
My lone caveat to this move is that I don't think the Packers should have made it once they had already spent their first-round pick on a position other than wide receiver, but if I was reversing one of the team's selections, it wouldn't be this one.
Wyatt was the second-best graded defender on Georgia's defense last season, ahead of the players drafted above him, including Travon Walker at No. 1 overall. Wyatt was a force, earning a 90.0-plus PFF grade and then posting the best win rate of any defender during the one-on-one drills at the Reese's Senior Bowl. While all of the attention has been on Walker or Jordan Davis, Wyatt may have the cleanest projection to the next level and will likely be an immediate disruptive presence.