The 2022 NFL Draft is fast approaching, and with it comes the last major chance for teams to materially transform their fortunes for the 2022 NFL season. 
I have already ranked the quarterbacks in this draft class, and now it's time for wide receivers.
The PFF big board provides a ranking of the receivers compiled by Mike Renner. There is a lot of additional information available for each prospect there and in the PFF Draft Guide, but these are my rankings of the available crop.
This draft class might not have a Ja'Marr Chase level prospect — a true superstar receiver with no true flaw to his game. If you read scouting reports of Chase, the negatives tended to be vague and imprecise, while his positives were many. Wilson is similar in that he isn't bad at anything, but the only question is whether he has the high-end potential that Chase does. He is an excellent route runner who can be better at the catch point than you would think given his size. He caught 61.5% of contested targets in 2021 and is one of the safest receiver prospects you'll find.
Wilson's Ohio State teammate, Chris Olave, is No. 2 in these receiver rankings. Olave might not have the breadth of Wilson's skill set, but his fluidity of movement and slickness of route running makes him a really high-floor player. Everything he does to get open looks effortless, and that same ease of movement makes him sneaky good after the catch. Passes thrown Olave's way during his college career generated an NFL passer rating of 133.5. He will be immediately productive in the NFL.
Speed still kills at the NFL level, and Jameson Williams has freakish speed. Where he really torches defenders is accelerating through the gears and surging past defenders when both are already moving. An ACL injury in the national championship game will likely place a cap on how high Williams gets drafted, but that freakish speed makes him lethal on every snap he plays. He also shows a lot of sophistication in how he sets up defensive backs for a player with that speed.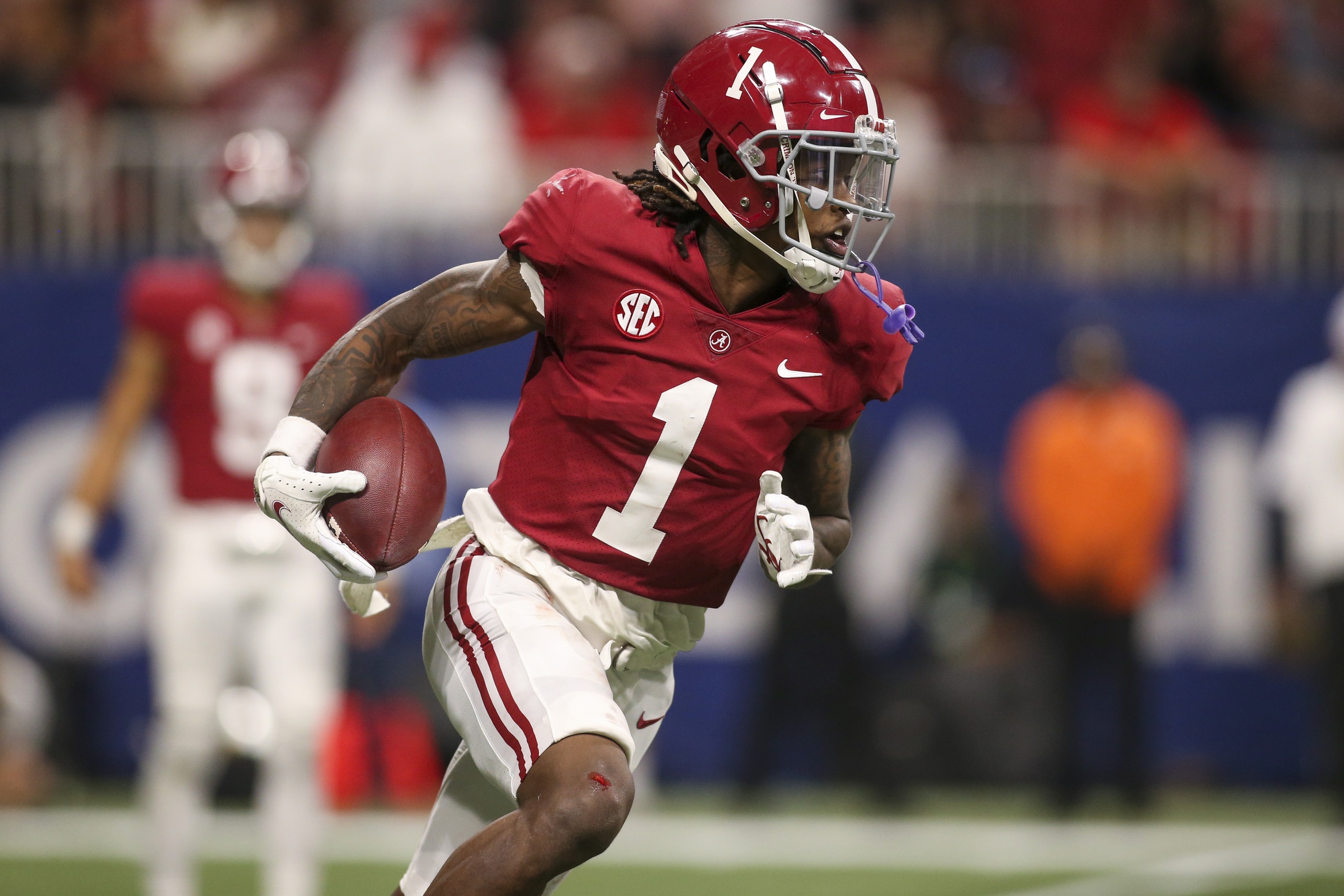 The most underrated receiver in this draft class, George Pickens has elite No. 1 potential in a class that doesn't have too many of those receivers. Another player with a torn ACL hampering his evaluation, Pickens missed almost all of the 2021 season before returning late on for Georgia's championship run, but he has all of the physical tools to dominate and some real success in a small sample size of play. Pickens dropped just two passes on 139 college targets.
Drake London is the No.1  receiver on PFF's Big Board, but his lack of high-end speed scares me too much for that kind of ranking. He is peerless with the ball in the air and has enough route running savvy and ability to separate to distance him from contested-catch failures like N'Keal Harry. An ankle injury means we have yet to see him put a time to his speed, but if London runs a time in the 4.6s, expecting him to be the elite receiver he is labelled will be a huge gamble.
Few receivers have a higher floor than Skyy Moore, whose chance of being a productive part of an NFL offense are extremely good. The only question is how high is his ceiling and whether he has the potential to be special, not just a solid contributor. Moore knows how to get open and showed at the Combine he is a better athlete than many expected. Moore has real toughness, breaking 26 tackles this past season for Western Michigan.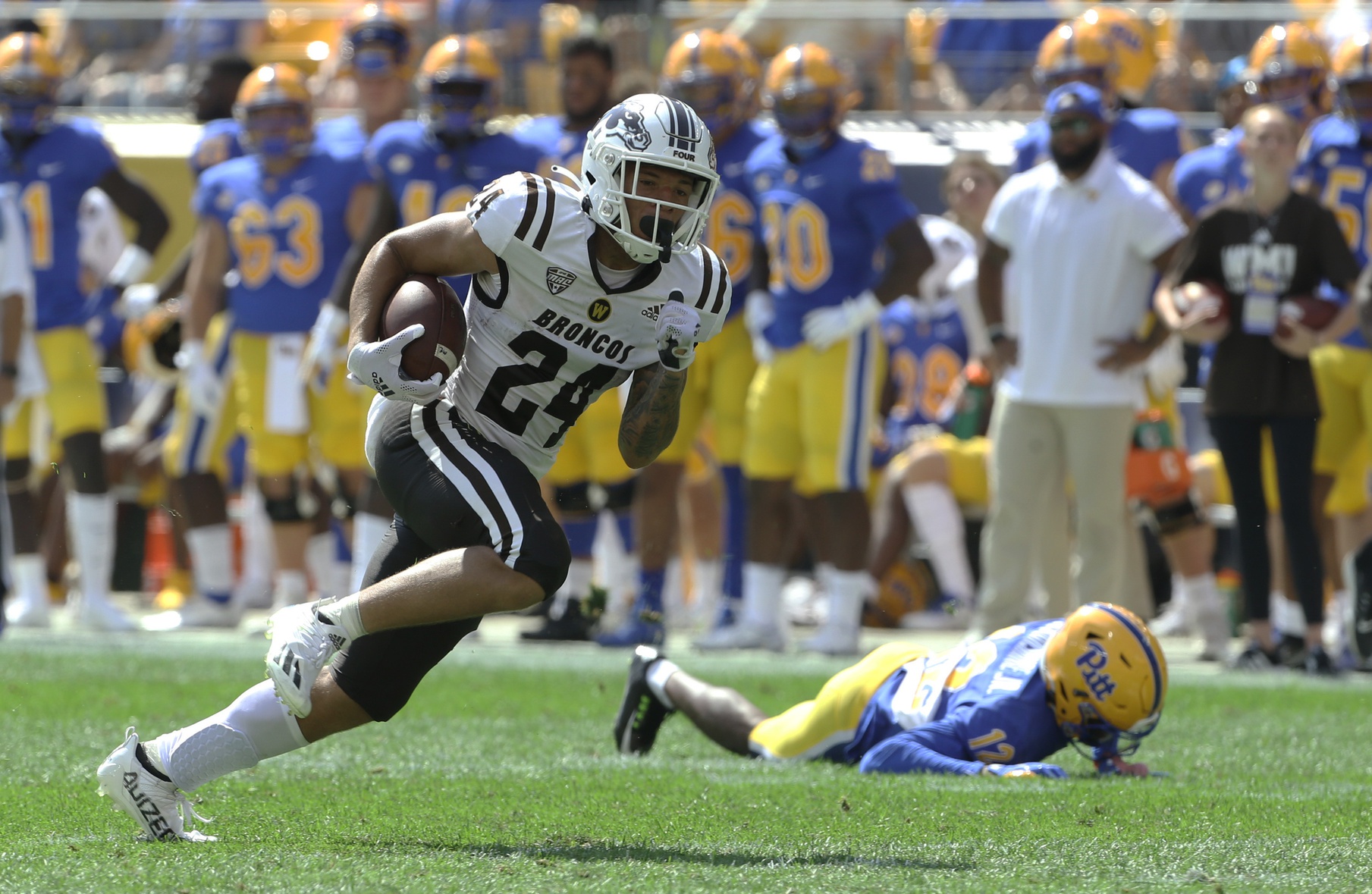 I'm not sure any of the top prospects has as broad a range of outcomes as Treylon Burks. He was a true playmaker on tape at Arkansas but had a very unusual deployment, as the Razorbacks tried to get the ball in his hands as often as possible — to great effect. As a result, he is very raw and unrefined as a route-runner, and there are real concerns about his ability to maintain his playing weight and workout measurables that weren't as spectacular as many expected. Burks averaged over 9.0 yards after the catch last season and almost 3.6 yards per route run. He is a big play waiting to happen, but the team that drafts him needs to have a very defined plan to use him and develop him to realize his potential.
When you run through the pros and cons columns for Jalen Tolbert, you come away with an incredibly positive outlook for a player that dominated at South Alabama. Critically, whenever he faced a stiffer level of competition, Tolbert didn't just maintain a high level of play but actually raised his game. His production and PFF grades improved each season, and he has experience playing both outside and in the slot. Tolbert reminded me a little of Carolina Panthers receiver Rashard Higgins, only he had significantly better workout numbers and comes with none of the rumored attitude baggage that Higgins does.
That Alec Pierce is able to play with the kind of burst and acceleration he does at 6-foot-3 is impressive, and his tape looks like it belongs to a player significantly smaller than he is — in a good way. Pierce has impressive ball skills and just four drops over the last two years. His average depth of target for his career was almost 17 yards downfield, but he has the skills to work at all levels of the field. In a deep draft class, Pierce seems to be overlooked in a lot of draft rankings, but he could be a very productive player at the next level.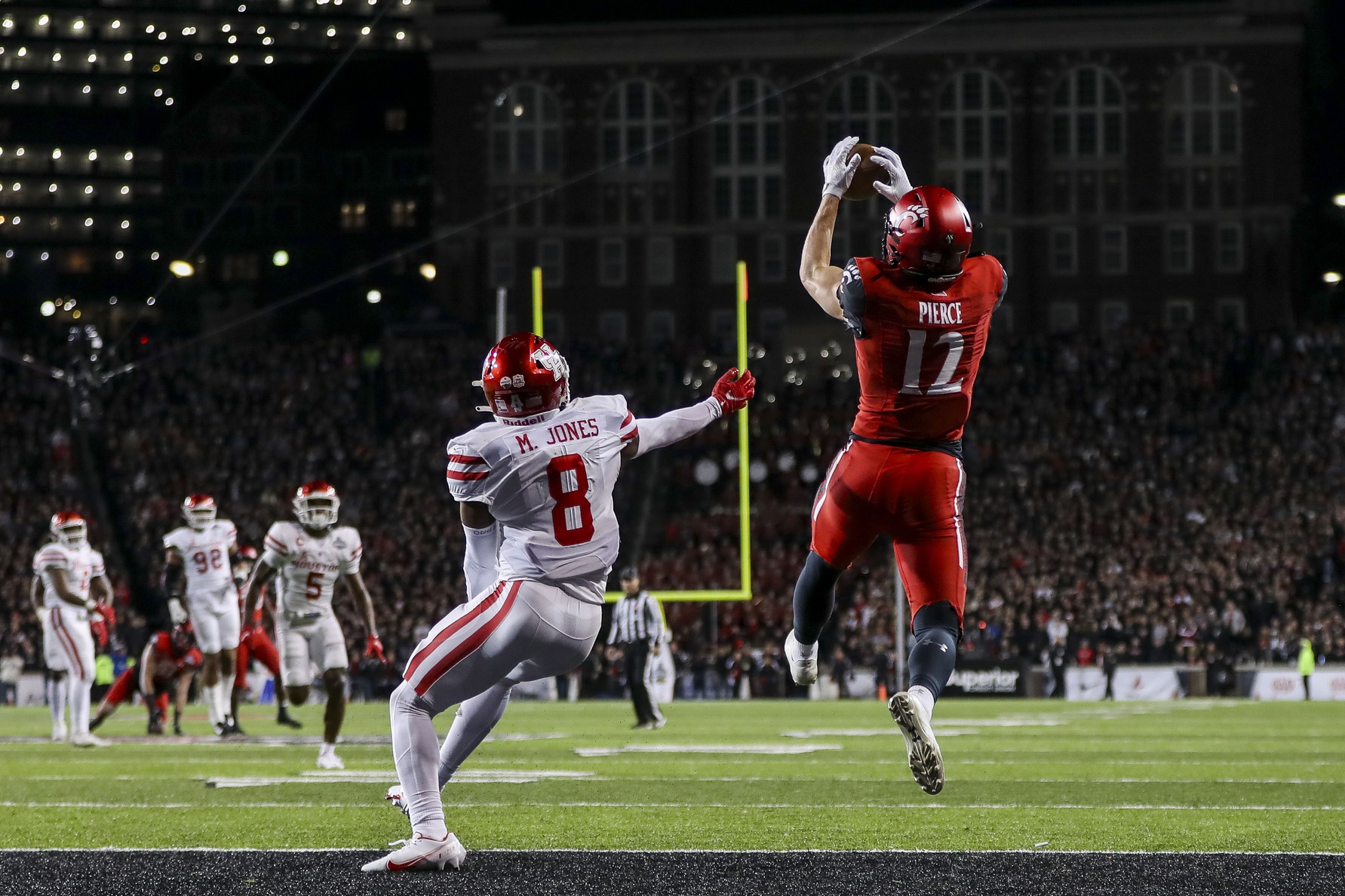 Few players are riding the hype wave that Christian Watson is after posting some incredible workout numbers between the Combine and his pro-day, but his tape shows a player with a lot of work still to do. There's a good argument that potential alone should have him drafted much higher than this, because he is one of the few receivers in this draft with elite X-receiver capabilities from a tools standpoint. If that's the role a team covets, they will rank Watson higher than several receivers on this list, and justifiably so. Watson caught just 30% of contested targets in his college career against some very questionable competition. He is a raw but enticing prospect.
Calvin Austin is a tiny receiver, standing 5-foot-8 and weighing 170 pounds. He ranks in single-digit percentiles for any physical measurement. To counter that, he ranks in the 90th percentile or better in almost any athletic category. Adjusted for his size, he is absurdly athletic and explosive, and even without that adjustment he's a special enough athlete to survive and thrive at the next level despite his size. Austin played over 90% of his snaps outside rather than in the slot at Memphis and averaged 9.3 yards after the catch for his college career despite an average depth of target just 11.8 yards down field.
Rutgers is not typically a destination of choice for elite receiver talent, but Bo Melton was a legit recruit coming out of high school who had extensive family connections to Rutgers. He shows good understanding of how to run routes and set up defensive backs and has some spectacular plays in his tape. A 4.34 40 at the combine showed he has legit speed as well. Melton broke double-digit tackles in each of the last two seasons.