• It's time for a Rams rebuild: Despite limited draft capital, Los Angeles has to decide how to begin a new era and add young talent to a roster devoid of it.
• The 49ers may have a decision to make with Trey Lance: San Francisco has just one top-100 pick, at No. 99 overall, and could try to add more capital by dealing the third-year quarterback.
• Will the Packers finally take a pass catcher in the first round? Green Bay hasn't spent a first-round pick on a wide receiver or tight end since 2002, but with Jordan Love likely taking over at quarterback, the team would be smart to surround him with more weapons. 
Estimated Reading Time: 15 mins
---
It's finally draft week.
With the 2023 NFL Draft kicking off Thursday, there are more questions than answers at this point, especially at the top. With that in mind, here are the biggest questions for all 32 teams entering the draft.
JUMP TO A TEAM:
ARZ | ATL | BLT | BUF | CAR | CIN | CHI | CLE | DEN | DAL | DET
GB | HOU | IND | JAX | KC | LVR | LAC | LAR | MIA | MIN
NE | NO | NYG | NYJ | PHI | PIT | SF | SEA | TB | TEN | WSH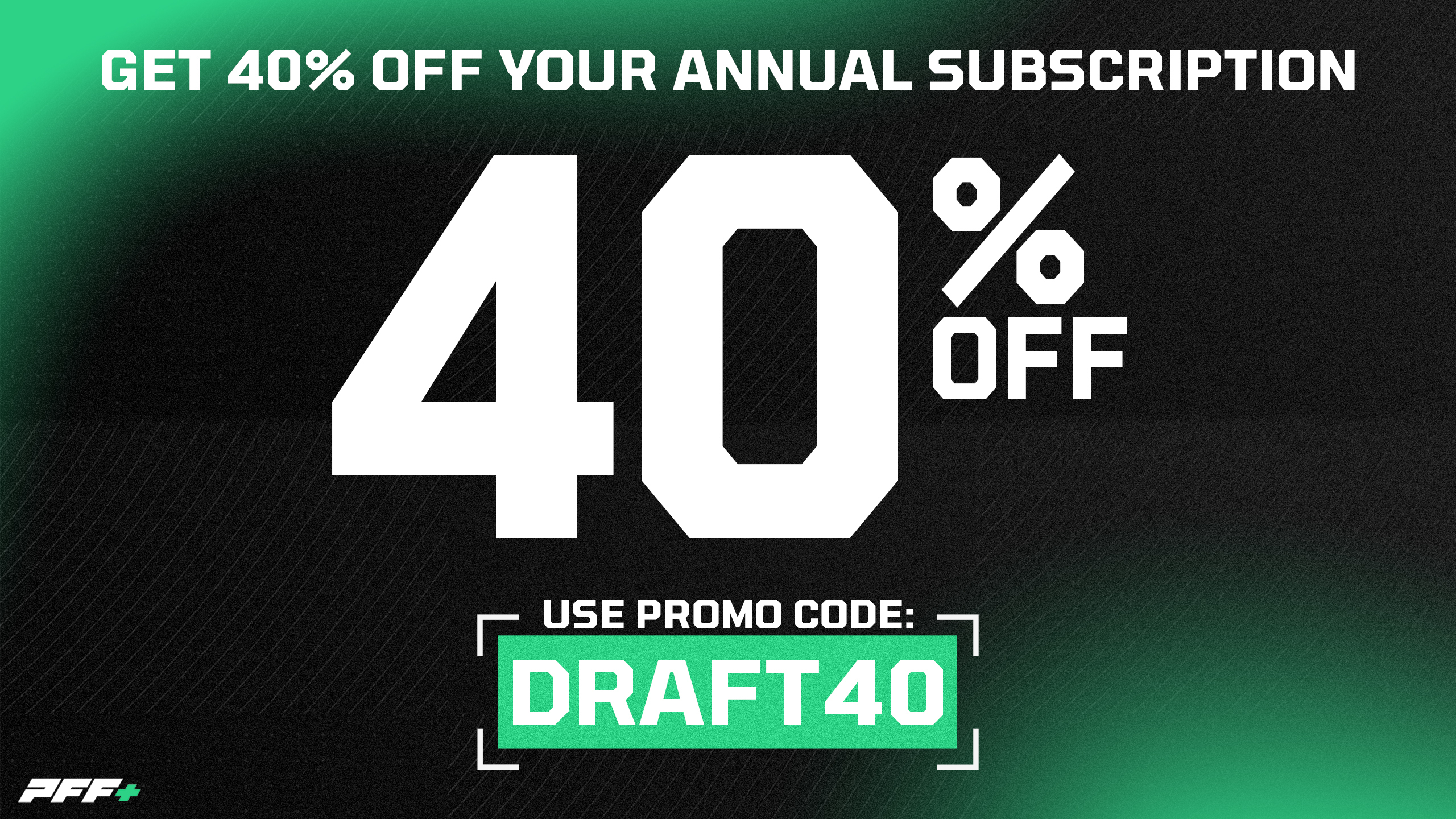 ---
The Cardinals have a number of options with the third overall pick. They could keep the pick and take Alabama edge defender Will Anderson Jr., but there's now a chance the Houston Texans select him second, which would open the door for another defensive player for Arizona, potentially Illinois cornerback Devon Witherspoon.
They also could trade the pick to a quarterback-needy team, especially if C.J. Stroud, Anthony Richardson and Will Levis are still available. Some teams who could move up are the Las Vegas Raiders, Atlanta Falcons and Tennessee Titans.
---
Atlanta Falcons: Do they trade up for a quarterback or keep building their defense?

One team that could be interested in trading up to No. 3 is the Falcons, who currently have Desmond Ridder as their starting quarterback. Atlanta could look to upgrade by trading up for C.J. Stroud, Anthony Richardson or Will Levis.
They could also continue to build up their defense, whether that be via trading up or sticking at No. 8. They could target the defensive line with a prospect such as Tyree Wilson or Jalen Carter, or add a cornerback such as Devon Witherspoon or Christian Gonzalez.
---
Baltimore Ravens: Will there be a resolution to the Lamar Jackson situation?

Lamar Jackson's contract saga remains one of the biggest storylines entering the draft. He requested a trade on March 2, and the Ravens then placed the non-exclusive franchise tag on the 2019 MVP, meaning any team that signs him to an offer sheet that Baltimore declines to match would have to trade two first-round picks to the Ravens.
No team has taken a bite yet, and it's unclear whether Jackson will be the Ravens' starter next season. Some analysts have Baltimore taking Hendon Hooker with the No. 22 pick, with the expectation that Jackson is on his way out. One way or another, the Ravens likely want a resolution to this dilemma before the draft so they can move forward.

---
Buffalo Bills: Do they go after OL or a skill-position player in Round 1?

The Bills will likely be taking an offensive player in the first round; it's just a matter of whether it's in the trenches.
Buffalo could take the top guard in the draft, O'Cyrus Torrence, or go after a right tackle like Darnell Wright or Dawand Jones. The Bills could also opt to give quarterback Josh Allen a new weapon, whether that be a tight end, wide receiver or even a running back if Bijan Robinson falls that far.
---
Carolina Panthers: Have they decided on who to take first?
When the Panthers traded up to the first overall pick, the prevailing thought was that it was for C.J. Stroud. In fact, a viral video showed Carolina's quarterbacks coach Josh McCown telling Stroud at his Pro Day, "Maybe when you live in Charlotte, we'll find a court" in regard to playing a game of H-O-R-S-E.
#OhioState QB C.J. Stroud meets with #Panthers contingent after his Pro Day. QB Coach Josh McCown says "You spun it well, bro, that was great. That was awesome.

Then the two proceed to schedule a game of horse, Stroud saying "I'm gonna take his money."

????: @shawndunagan pic.twitter.com/UIWFY1DvUe

— Nick Carboni (@NickCarboniWCNC) March 22, 2023
It seems like that game might never happen, as Bryce Young is now the odds-on favorite to be the first overall selection (-2000 at BetMGM Sportsbook). Whomever the Panthers select dictates how the rest of the draft will go, particularly for the Texans at No. 2.
---
Chicago Bears: Do they take Jalen Carter if he falls?
One of the most intriguing storylines in the 2023 NFL Draft is where Jalen Carter ends up. On one hand, he's the best defensive tackle prospect since Quinnen Williams and has the talent to warrant a top-three selection. On the other, there have been some off-field concerns, particularly his role in a January car crash that killed one of his former teammates and a staffer on Georgia's football team.
The Bears could use a dominant three-technique player like Carter in the middle of their defense, and there's a chance he's still available with the ninth pick. Chicago could also opt to protect quarterback Justin Fields by taking one of the top offensive linemen on their board, pushing Carter further down the order.
---
Cincinnati Bengals: Is Jonah Williams the answer at right tackle?
The Bengals made one of the biggest splashes in free agency by signing Orlando Brown Jr. to a four-year, $64 million contract to be their new left tackle. That move prompted Jonah Williams to request a trade out of Cincinnati. With right tackle La'el Collins' future up in the air after he tore his ACL, MCL and PCL in December, it's possible the Bengals try to convince Williams to move to right tackle.
If he declines and is traded, Cincinnati could target one of the top offensive tackles with the 28th pick.
---
Cleveland Browns: Can they make something out of nothing?
If the Browns are to have a successful draft, they'll need to get savvy. Cleveland doesn't own a selection in the first two rounds and picks only twice in the top 100. 
The Browns should shore up the interior defensive line with their limited picks, as well as find another capable receiver to pair with Amari Cooper.
---
Dallas Cowboys: Do they take a tight end in the first round?
After losing Dalton Schultz in free agency, the Cowboys could take a tight end with the 26th pick in what is a very top-heavy class at the position. One name that makes sense for them is Notre Dame's Michael Mayer, whose comparison in the PFF Draft Guide is Cowboys legend Jason Witten. 
If they don't take a tight end, keep an eye on interior defensive line and offensive line as possibilities at the end of the first round.
---
Denver Broncos: Can they find starters for their secondary in the third round?

Like the Browns, the Broncos don't have a pick in the first two rounds of the draft thanks to their massive trade for a new quarterback.
With the 67th and 68th overall picks, Denver could stand to target players to help out Patrick Surtain II and Justin Simmons in the secondary. The Broncos should use at least one, if not both, of their top-100 picks on the back end of their defense, as there are three legitimate question marks there.
---
Detroit Lions: Do they take Jalen Carter at No. 6?
Detroit's biggest need heading into the draft is arguably on the interior defensive line, and the best interior defensive line prospect since Quinnen Williams in 2019 could be available at No. 6. The problem is, it's unknown whether Carter's off-field issues will have him off the Lions' board altogether.
If so, Detroit could continue to boost the secondary with someone such as Devon Witherspoon or even take a swing on a sliding quarterback.
---
Green Bay Packers: Do they finally take a pass catcher in the first round?

The Packers simply refuse to spend first-round picks on pass catchers, which ultimately left the receiving room lacking weapons in the (likely) final years of the Aaron Rodgers era. In fact, Green Bay hasn't spent a first-round pick on a wide receiver or tight end since 2002. Now that Jordan Love is (likely) taking over at quarterback, the Packers would be smart to surround him with more weapons. 
The front office could do that by taking a tight end in Michael Mayer or Dalton Kincaid, or targeting a wide receiver such as Jaxon Smith-Njigba, Jordan Addison or Quentin Johnston.
---
Houston Texans: What will they do if Bryce Young goes first?
There seems to be some clarity on who the Panthers will select, as Bryce Young is -2000 to go first at BetMGM. There is little clarity on what the Texans will do at No. 2 after that. 
The betting odds fluctuate seemingly every minute with a new favorite to go at second overall. Over the past 10 days, C.J. Stroud, Will Anderson Jr., Tyree Wilson and Will Levis have each been the betting favorites at one point at BetMGM. Levis is the current favorite at (+130), but no one seems to know where Houston is leaning right now, perhaps even people in their own building.
---
No matter what happens in the top three, the Colts are most likely taking a signal-caller with the fourth overall pick. The question becomes which one falls to them. Out of the top four quarterbacks, Bryce Young is the only one who has virtually no chance of lasting to the fourth pick. He's the heavy favorite to go first at this point and will almost certainly be selected by the Texans at No. 2 if Carolina passes. 
The other three (C.J. Stroud, Anthony Richardson and Will Levis) all have very real chances of getting to four. Indianapolis could even have its choice between two if a defensive player is selected before they're on the clock.
---
Jacksonville Jaguars: How much will the Jaguars prioritize adding to the secondary?
For the first time in three years, the Jaguars aren't making the first pick of the draft. After winning the AFC South and making the divisional round of the playoffs, they'll be drafting at No. 24, where they could bolster their secondary.
Alabama's Brian Branch would make a lot of sense as a safety or slot cornerback, as would a true outside cornerback — such as Maryland's Deonte Banks — to go alongside Tyson Campbell.
---
Kansas City Chiefs: Will they take a tackle in the first round?
Both of Kansas City's starting tackles this past season, Orlando Brown Jr. and Andrew Wylie, left in free agency. Some of that loss was mitigated by the signing of Jawaan Taylor, but the Chiefs could stand to add another tackle with the 31st pick. A couple of options could be Oklahoma's Anton Harrison and Ohio State's Dawand Jones. 
If offensive tackle isn't the pick at No. 31, edge defender is likely the next priority.
---
Las Vegas Raiders: Do they make a move for a quarterback?
The Raiders starting quarterback is Jimmy Garoppolo, at least for now. That's more of a short-term solution than a long-term answer under center, though.
There's a chance one of the top four quarterbacks make it to the seventh pick. Las Vegas could also try to trade up, likely to No. 3.
---
Los Angeles Chargers: Do they add an offensive weapon in the first round?

The Chargers are likely going to give Justin Herbert another playmaker with the No. 21 overall selection, but at what position?
Los Angeles could take another pass catcher to join Keenan Allen and Mike Williams, whether that be a wide receiver or tight end. The Chargers could also snatch up Texas running back Bijan Robinson if he's still available, especially since Austin Ekeler has requested a trade.
---
Los Angeles Rams: How will they begin the rebuild?
Years of extremely aggressive transactions ultimately resulted in a Super Bowl for the Rams a couple of years ago. Now, it's time to pay the piper. Los Angeles hasn't made a first-round selection since taking Jared Goff with the first overall pick in 2016, and they won't be snapping that eight-draft streak this year unless they trade back into Day 1. 
With only three top-100 picks, the Rams need to nail this draft and add young talent to a roster devoid of it.
---
Miami Dolphins: Can they maximize their picks?
The Dolphins forfeited their first-round pick after violating league policies pertaining to the integrity of the game. 
Miami has only four picks in total, with just two in the top 150. The roster is relatively strong, but the Dolphins could add another offensive lineman and tight end.
---
With the 23rd overall pick, the Vikings could try to give Kirk Cousins another wide receiver to pair with Justin Jefferson. 
They could also look to replace Cousins altogether. There's serious buzz that Minnesota may target Tennessee quarterback Hendon Hooker with that selection. If they do, he'd likely sit for a year behind Cousins before taking over the following season. With only five picks in the 2023 draft, the Vikings may also trade down to acquire more capital.
---
Some offseason reports seemed to indicate that head coach Bill Belichick and quarterback Mac Jones aren't on the best of terms. There were even rumblings that Belichick offered Jones in trade talks with multiple teams this offseason.
Will he be traded during the draft? It's unlikely, but it's a situation worth monitoring for a franchise that has been relatively drama-free for the better part of 20 years.
---
New Orleans Saints: Will they move up for a top defensive lineman?
The Saints are more aggressive than any other team when it comes to the NFL draft. New Orleans has traded up 24 times in the past 16 drafts, including moving up for wide receiver Chris Olave last year. 
With the 29th pick, they could look to move up for a defensive lineman such as Myles Murphy, Nolan Smith or Calijah Kancey.
---
New York Giants: Will they target a receiver in the first round?
Even after trading for Darren Waller, the Giants should add more receiving weapons. With the No. 25 pick, New York could have an opportunity to select Zay Flowers, Quentin Johnston or Jordan Addison to bolster its receiving corps.
---
New York Jets: When will the Aaron Rodgers deal get done?
Aaron Rodgers publicly expressed his desire to join the Jets a month ago on "The Pat McAfee Show." Even so, a trade still hasn't been worked out.
At this rate, it's unlikely that a deal is agreed to before the draft, which could ultimately hurt New York in the long run since they'd likely have to give up more.
---
Philadelphia Eagles: Will they make one of their biggest strengths even stronger?

The Eagles fielded the NFL's only offensive line last season to earn 80.0-plus grades both in pass blocking and run blocking. With the 10th overall pick, it looks like they'll try to make it even more dominant. 
As it stands, offensive tackles Peter Skoronski (+250) and Paris Johnson Jr. (+300) are the favorites to be taken with the No. 10 pick, per DraftKings Sportsbook. Either could start at right guard before eventually taking over for Lane Johnson at right tackle.
---
The Steelers' most obvious need is at cornerback, and they have an opportunity to address that hole while also making a legacy pick at No. 17 overall. 
Joey Porter played seven years in Pittsburgh as an edge defender and is a member of the Steelers' All-Time team. His son, Joey Porter Jr., is one of the top cornerbacks in the 2023 NFL Draft. It's a fit that makes almost too much sense, no matter how you look at it.
---
The 49ers traded away three first-round picks to move up to No. 3 in the 2021 draft and select Trey Lance. He's played a total of 263 snaps in the two seasons since, and now there are reports that San Francisco is entertaining trade offers for him.
With only one top-100 pick, at No. 99 overall, the 49ers could try to add more capital by dealing the third-year quarterback.
---
Seattle Seahawks: Which pass rusher will they target at No. 5?
After trading away Russell Wilson, the Seahawks now own a top-five pick despite making the playoffs this past season. 
The most glaring need for Seattle is help along the defensive line, whether that be at edge defender or on the interior. The Seahawks could take Will Anderson Jr. if he falls; if not, Tyree Wilson isn't a bad consolation prize. Jalen Carter could also be an enticing pick if the Seahawks don't have any off-field concerns about him.
---
White requested a trade a couple of weeks ago after frustrations over a lack of a contract extension reached a tipping point. With the Buccaneers strapped for cash, a big-money extension for an off-ball linebacker probably isn't the shrewdest move.
Tampa Bay could deal him on draft night, perhaps to the Giants or Titans.
---
Tennessee Titans: Will they move up for a quarterback?
When theorizing which team (or teams) could trade up for a top quarterback prospect, the Titans are always one of the first mentioned. Ryan Tannehill is entering his age-35 season, and it doesn't seem like he'll be in Tennessee's plans much longer. 
The Titans could move up from No. 11 to No. 3 to grab a quarterback, whether that be C.J. Stroud, Anthony Richardson or Will Levis.
---
Washington Commanders: Do they look to trade up for a quarterback?
Another team that could trade up for a quarterback is the Commanders, whose starting options are currently Jacoby Brissett and Sam Howell. While head coach Ron Rivera seems committed to the idea of giving Howell a chance, it's entirely possible that Washington tries to move up from No. 16 to acquire one of the top signal-callers in the draft.