Yesterday we looked at how teams have allocated their draft capital toward different positions, so today we want to proceed by investigating which NFL teams have hit on their draft picks at every position.
To measure draft success, we use the same method we used when we looked at the overall draft success of all NFL teams. For each draft pick, we look at the value he generated during his rookie contract and compare it to the distribution of outcomes based on where he was drafted. To measure success at a given position, we look at the percentiles of all draft picks at that position and take a weighted average, with higher picks weighted more heavily.
View PFF's 2021 NFL Draft position rankings:
QB | RB | WR | TE | T | iOL | DI | EDGE | LB | CB | S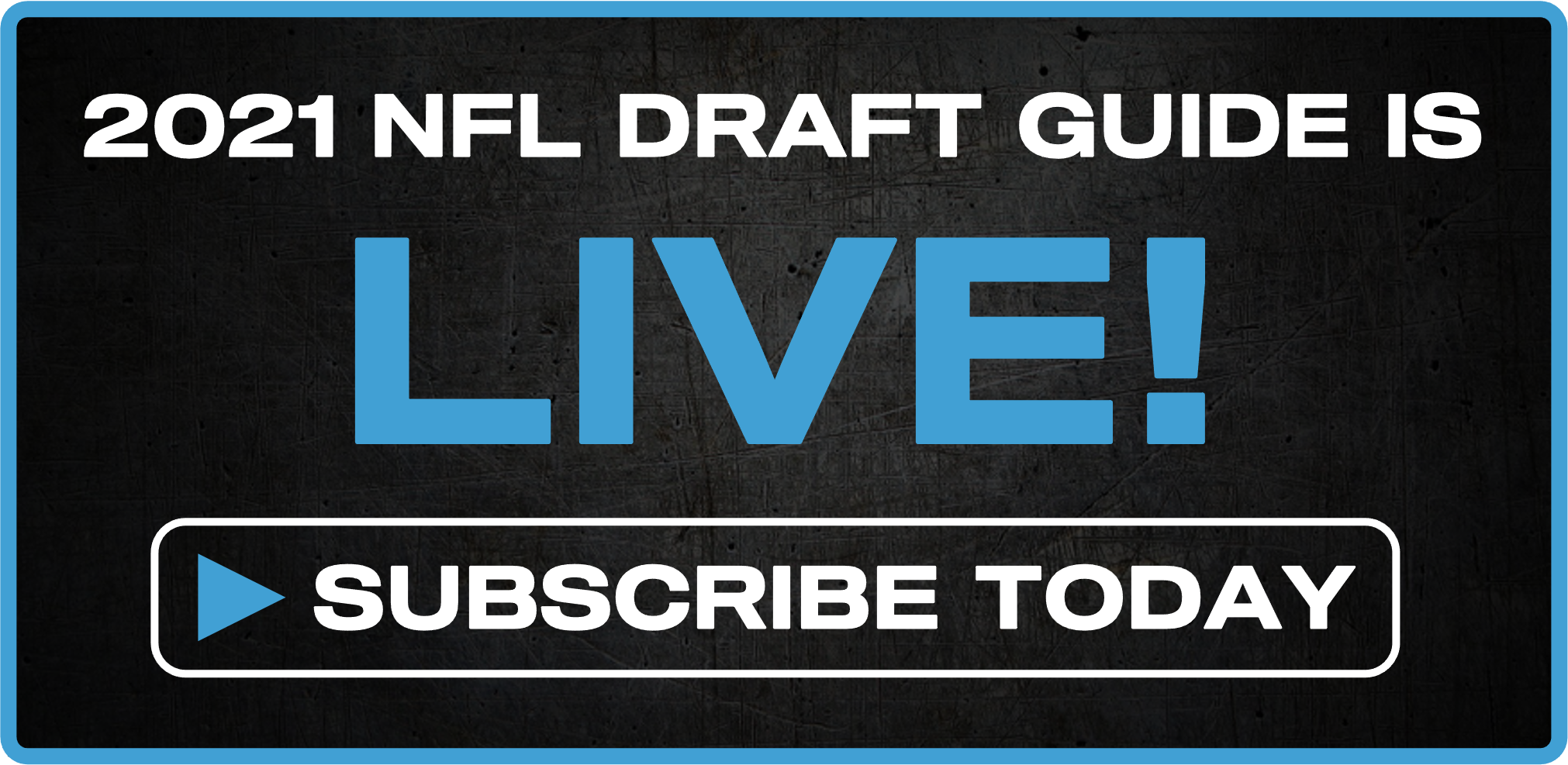 Wide receivers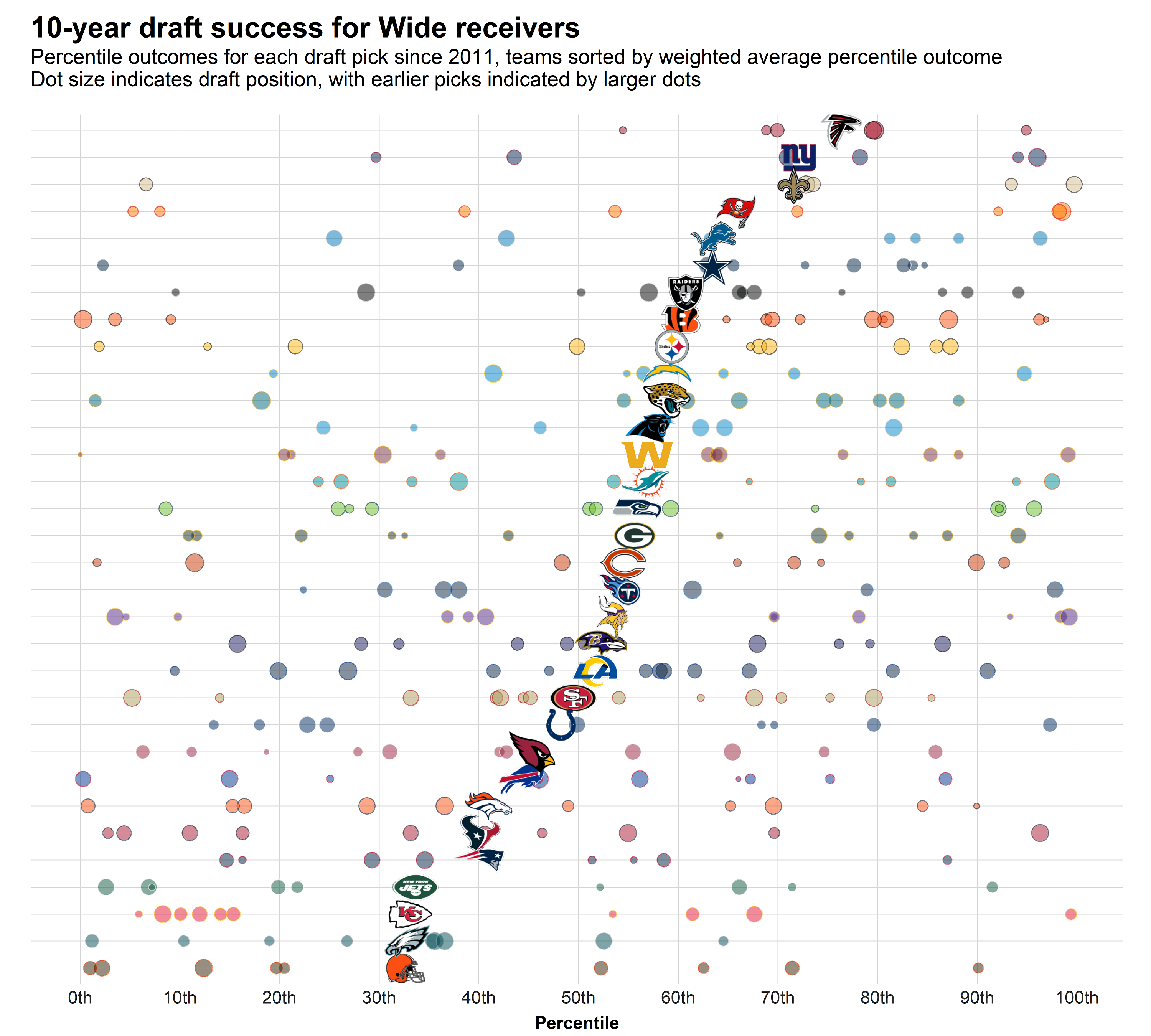 Julio Jones and Calvin Ridley in the first round, and Russell Gage in the sixth round. The Atlanta Falcons haven't taken many shots at wide receivers, but they landed hits when they did.
One can say the same for the New York Giants, who hit on players like Odell Beckham Jr., Sterling Shepard, Darius Slayton and Rueben Randle at wide receiver in the last 10 years.
On the flip side, the list of busts for the Cleveland Browns and Philadelphia Eagles is far from pretty, as Greg Little, Corey Coleman, Nelson Agholor, Jordan Matthews and J.J. Arcega-Whiteside failed to live up to their draft stock.
The New England Patriots have whiffed on the only two wide receivers they drafted on the first two days of the draft in the last decade: N'Keal Harry (as of now) and Aaron Dobson.
Offensive line