While there may not be a safety drafted on Day 1, early Day 2 should be a hotbed of talent at the position. But just because your favorite team needs a safety, that doesn't mean you should just take the top one on the PFF Big Board. Scheme and role are paramount at the position, and these superlatives should give a better idea of exactly which guys fit which roles.
[Editor's note: Check out PFF's 2020 Mock Draft Hub, NFL Draft Big Board and NFL Mock Draft Simulator. PFF Elite subscribers can also download the 1,250-page 2020 NFL Draft Guide.]
A former track standout, Davis can cover more ground on the back-end than any safety in this class. We've seen him make plays on the ball all the way to the sideline from a middle of the field assignment. That's precisely what you want from a single-high safety.
Best Box Safety: Kyle Dugger, Lenoir-Rhyne
Don't be surprised if Dugger is considered a linebacker by a number of teams with how explosive he is around the line of scrimmage. I wouldn't put it past the 217-pounder to get it done. He attacks blocks and ball carriers with a ferocity that's unmatched at the position in the draft class.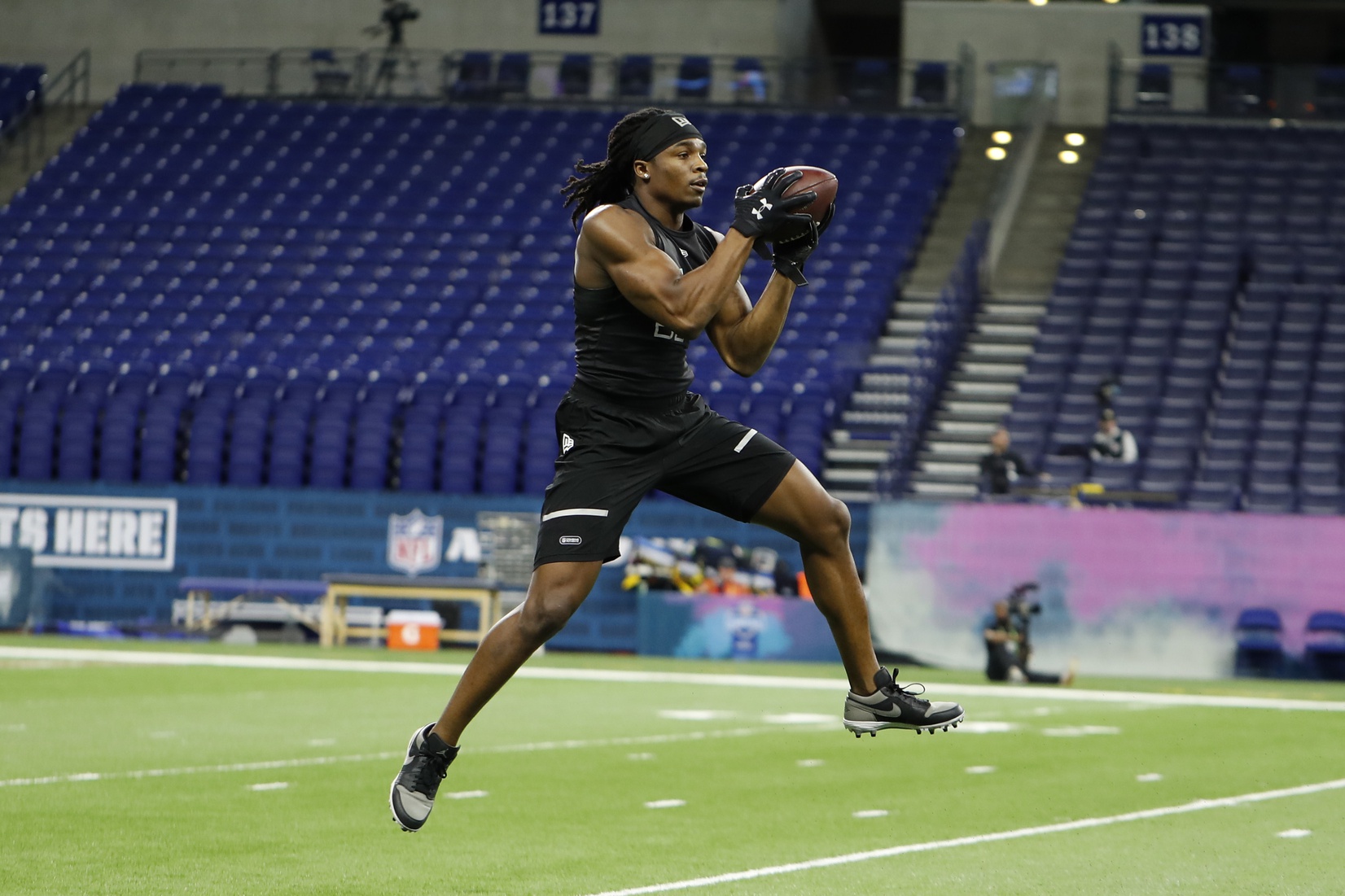 While everyone has hyped Isaiah Simmons' versatility, McKinney quietly played almost an identical role for Alabama last season. He had over 200 snaps lined up deep, in the box and in the slot. And he graded out exceptionally across all of them.
Between Wallace's size (5-foot-11, 206 pounds) and tackling ability, he'll be coveted in a nickel/dime backer role by a number of teams. In three seasons as a starter for Clemson, Wallace never earned lower than an 80.3 tackling grade. This past season he only missed six of 83 his attempts
Grading Doesn't Match Hype: Grant Delpit, LSU
There's one obvious, glaring reason for Delpit's poor grade: tackling. He missed over a quarter of his attempts this past season for a 44.5 tackling grade. In three seasons as a starter, Delpit's highest tackling grade was 60.9. That has to change.
Robinson is the forgotten man in this class after he left West Virginia and eschewed his junior season for a jaunt in the XFL. In only four games there, Robinson picked off two passes as primarily a deep safety. He's been a playmaker at every stop in his journey. 
Most Fun to Watch: Geno Stone, Iowa
Stone plays far faster than any testing numbers. The way he sees the game is just different and can't be coached. That's why he earned playing time as a true freshman at Iowa and has the highest coverage grade of any safety over the past two seasons.