Our second-highest graded offensive tackle prospect in the NFL Draft, Jonah Williams is a plug-and-play prospect that has the ideal combination of height, weight, and athleticism to play offensive tackle in the NFL for many years to come. Forget the fact that he has "short arms," he's a menace to opposing edge defenders, and he showed that throughout the 2018 season.
[Editor's Note: To view all of Pro Football Focus' advanced stats and grades for draft-eligible players, check out our 2019 NFL Draft Guide. All EDGE and ELITE subscribers already have access to the guide, and for those who don't, you can get your copy for as low as $9.99!]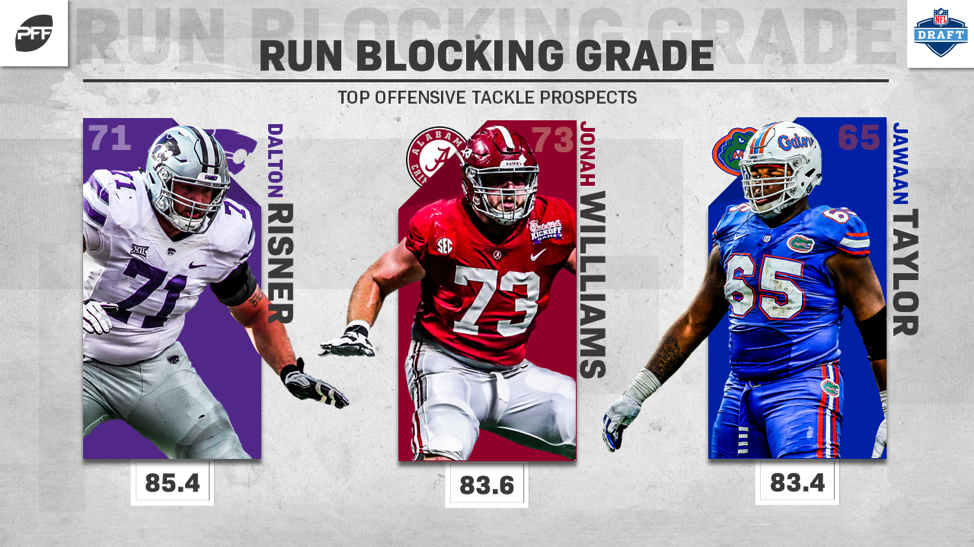 Jonah Williams sports one of the best run-blocking grades in the draft class, and you would never know it, as everyone always discusses his pass blocking at length. His fluid movements and superb body control allow him to get into the gaps and find his assignment with ease.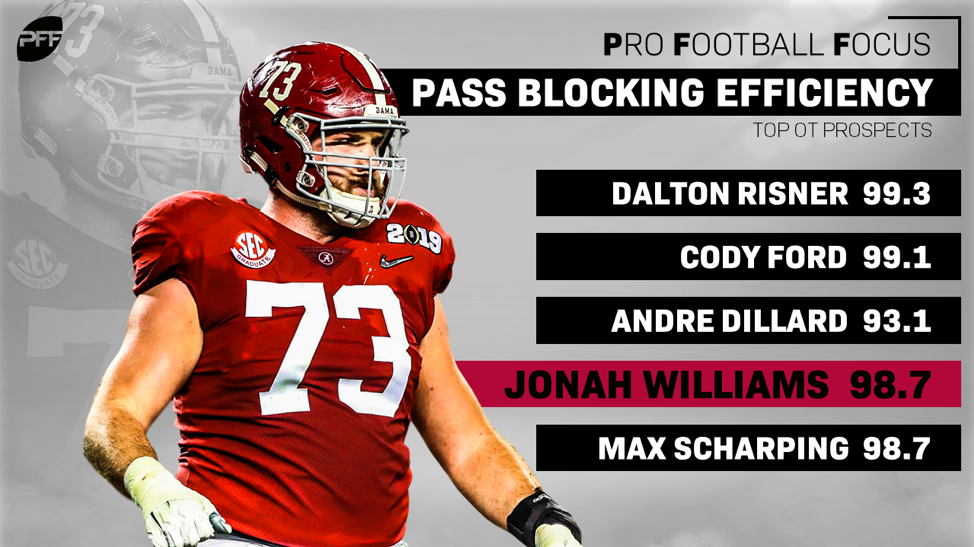 Speaking of pass blocking, Williams is one of the best in the class. His 98.7 pass-blocking efficiency mark ranks fourth among top prospects, as does his 88.6 pass-blocking grade. His quick initial step and lateral agility allow him to get his feet set and deny any pass-rush moves or lanes to the quarterback.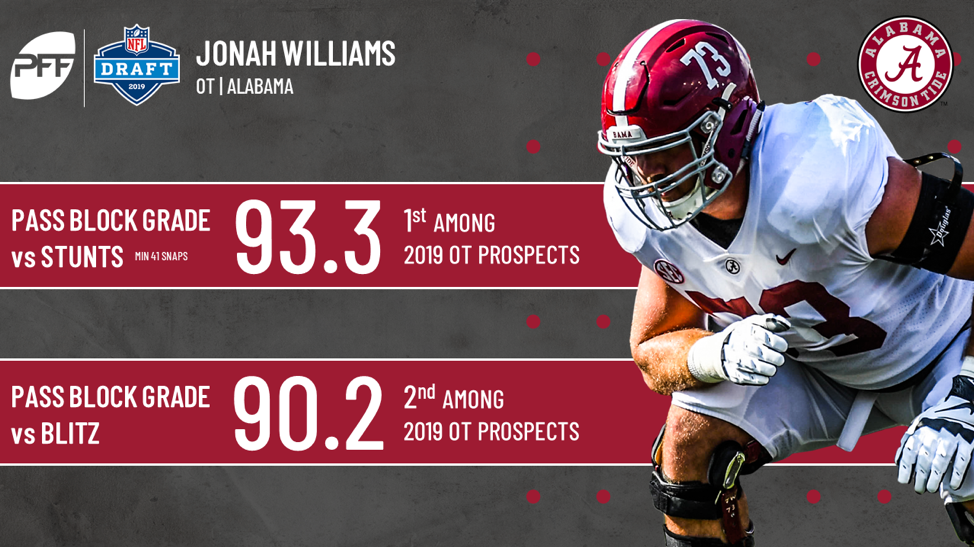 One of his best traits is his attention to detail in preparation. He studies opposing rushers and their respective moves and it shows, as he ranked first among tackles in pass-blocking grade against stunts and second in pass-blocking grade against the blitz this past season. His dedication to his craft was evident during his time at Alabama, as he improved his overall grade each year (76.2 in 2016, 76.9 in 2017, 89.2 in 2018).
 All of PFF's 2019 NFL Draft Profiles can be viewed here or on PFF's YouTube Channel. Follow along as we go through all the top prospects in the draft.